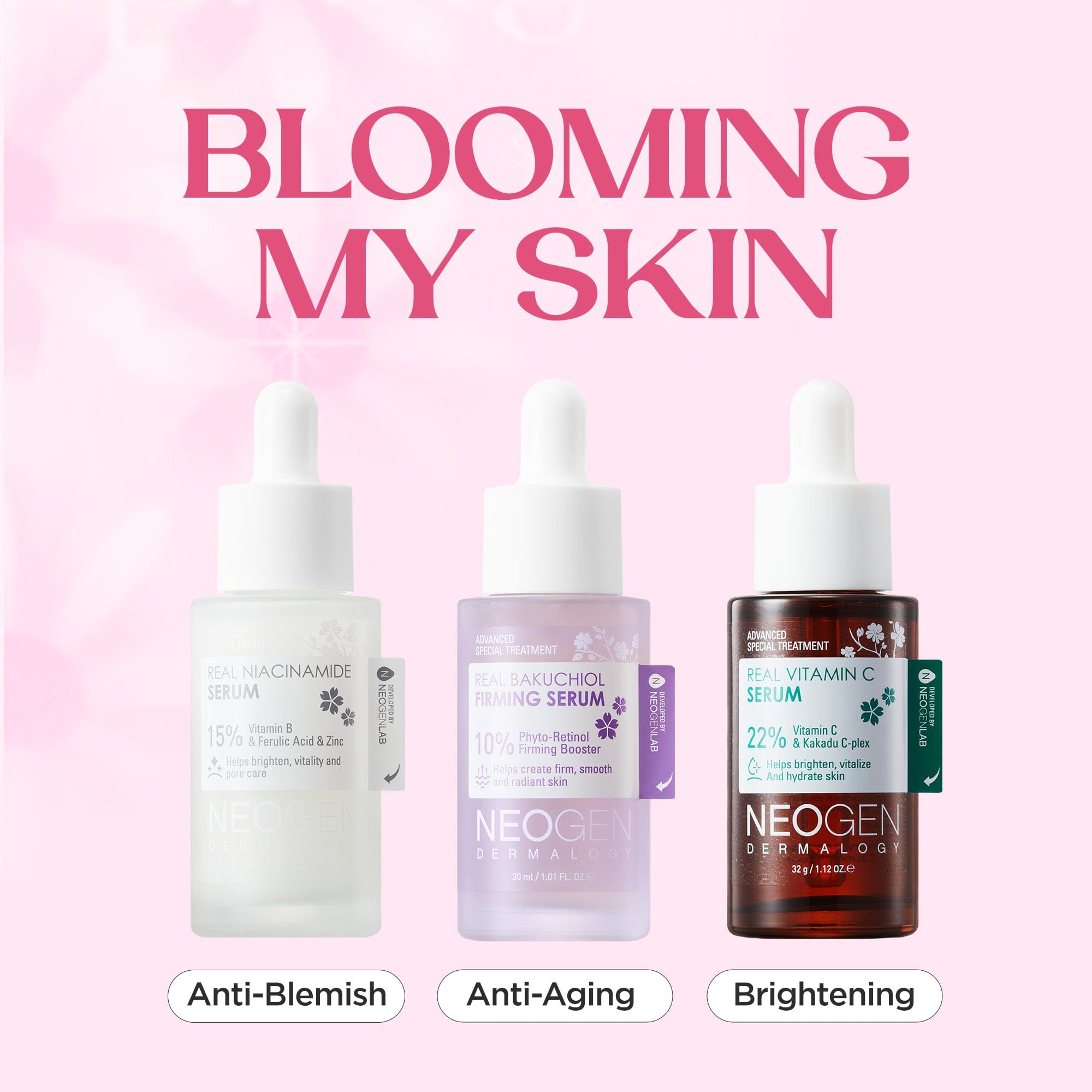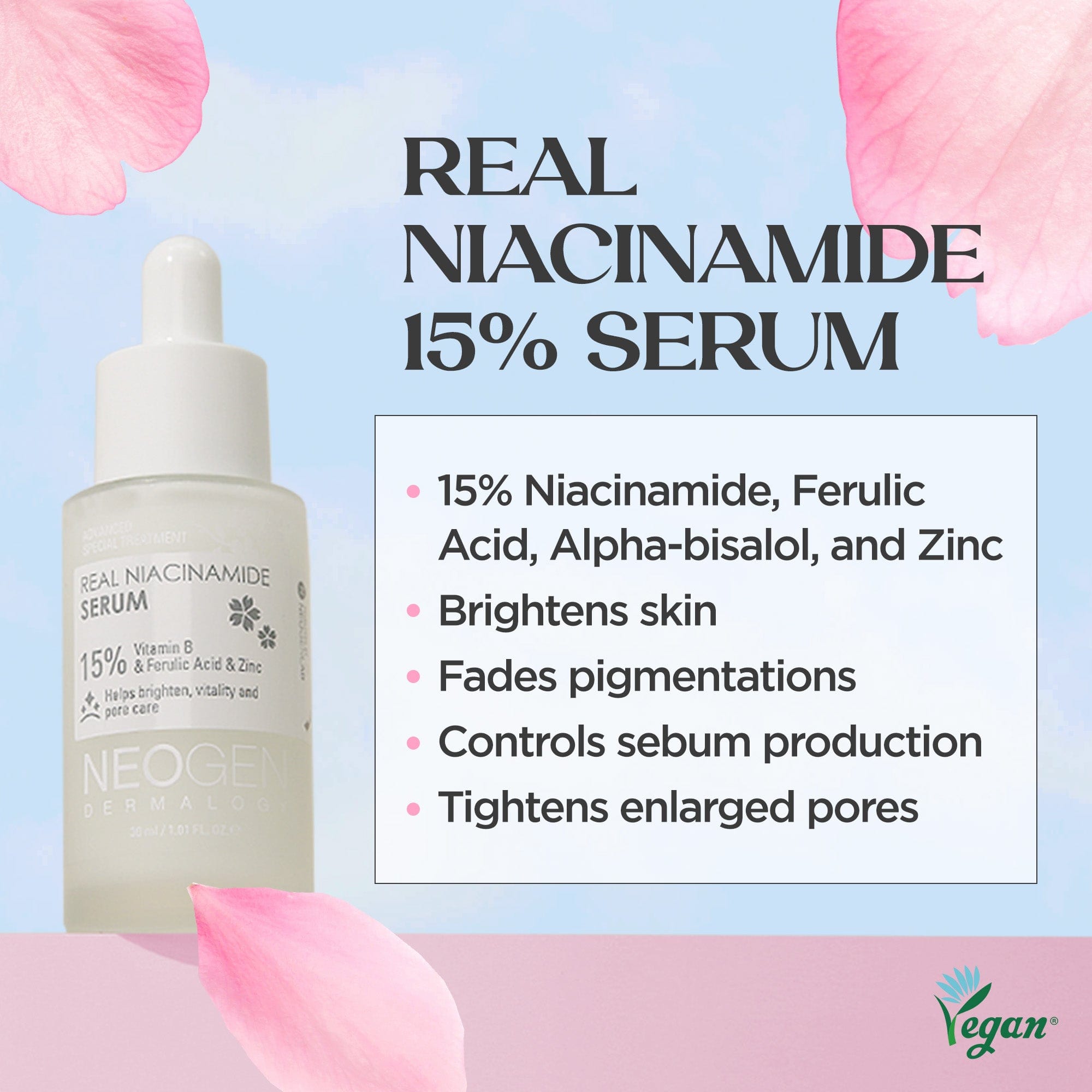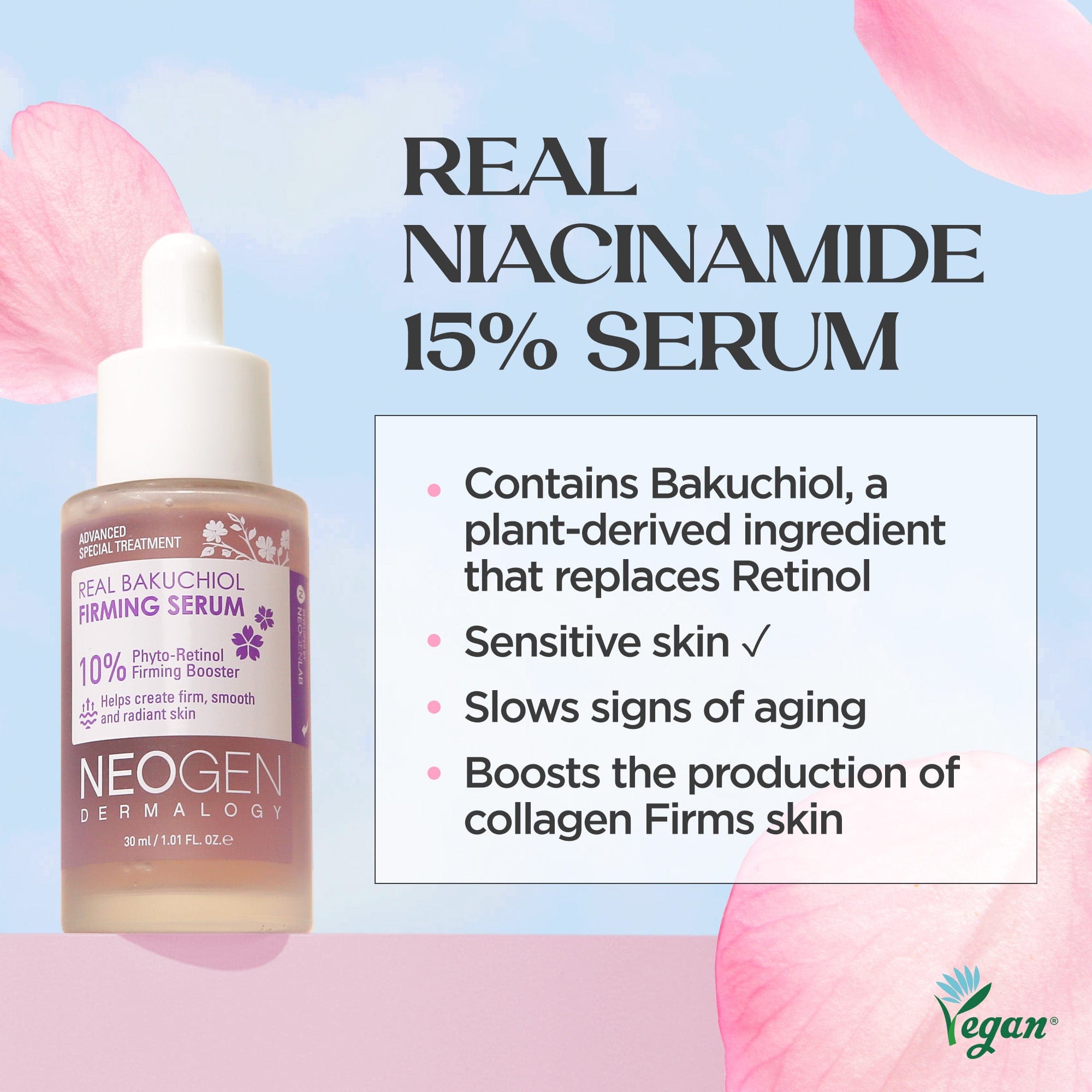 THE REAL SERUM [CHERRY BLOSSOM EDITION]
Real Niacinamide 15% Serum
The Multitasker: Containing 15% Niacinamide, Ferulic Acid, Alpha-bisalol, and Zinc, this serum brightens skin and fades pigmentations, while also controlling sebum production and tightening enlarged pores.
Real Bakuchiol Firming Serum 
The Anti-Aging: Formulated with Bakuchiol, a plant-derived ingredient that replaces Retinol but is suitable for sensitive skin, this serum slows signs of aging by boosting the production of collagen to improve skin elasticity while firming and tightening the skin.
Real Vitamin C Serum
The Brightening: A lightweight, non-sticky serum featuring 10% stabilized Vitamin C derivatives and 12% Kakadu C-plex on top of Ferulic acid that brightens skin tone and revitalizes skin for a radiant complexion.⁠⁠
THE REAL SERUM [CHERRY BLOSSOM EDITION]