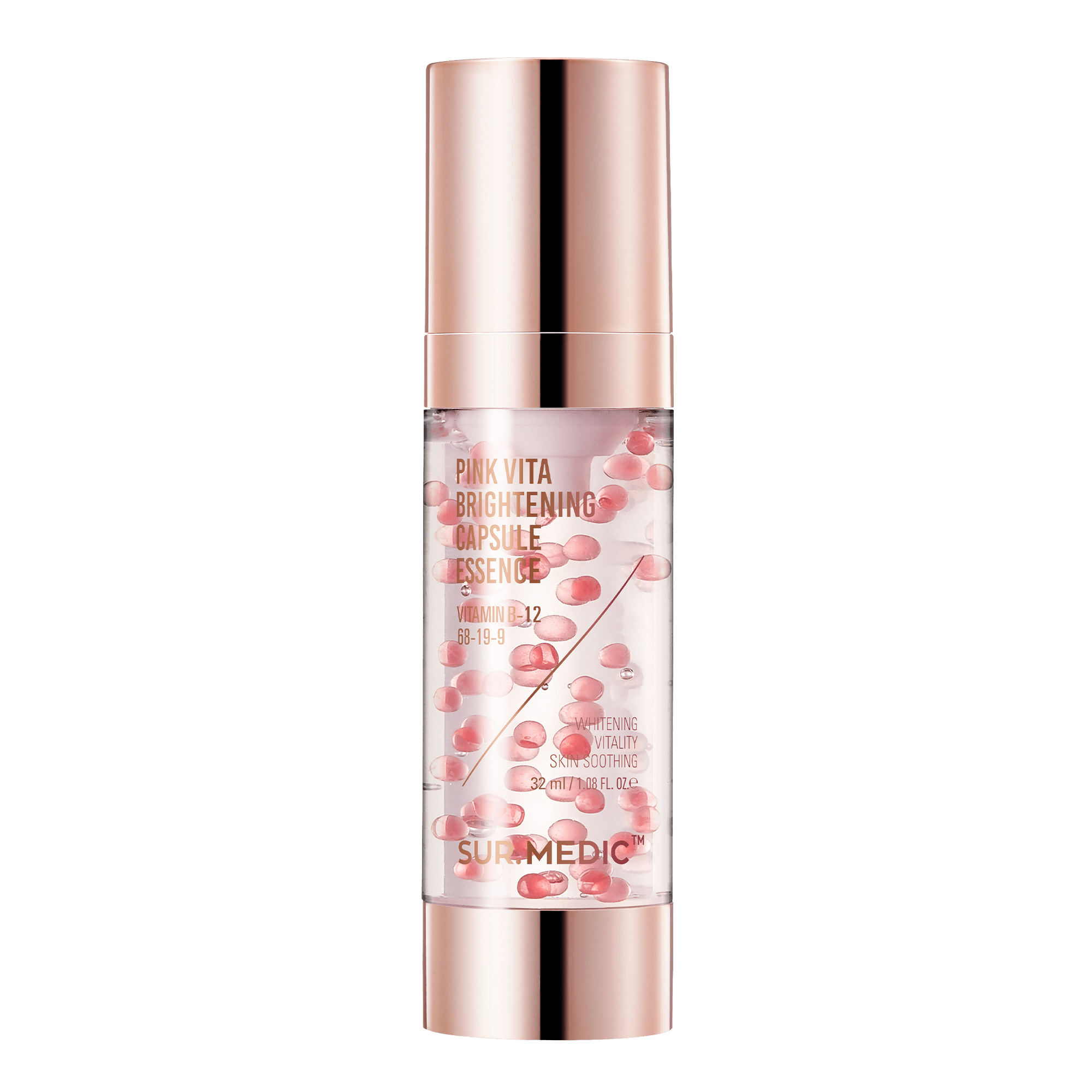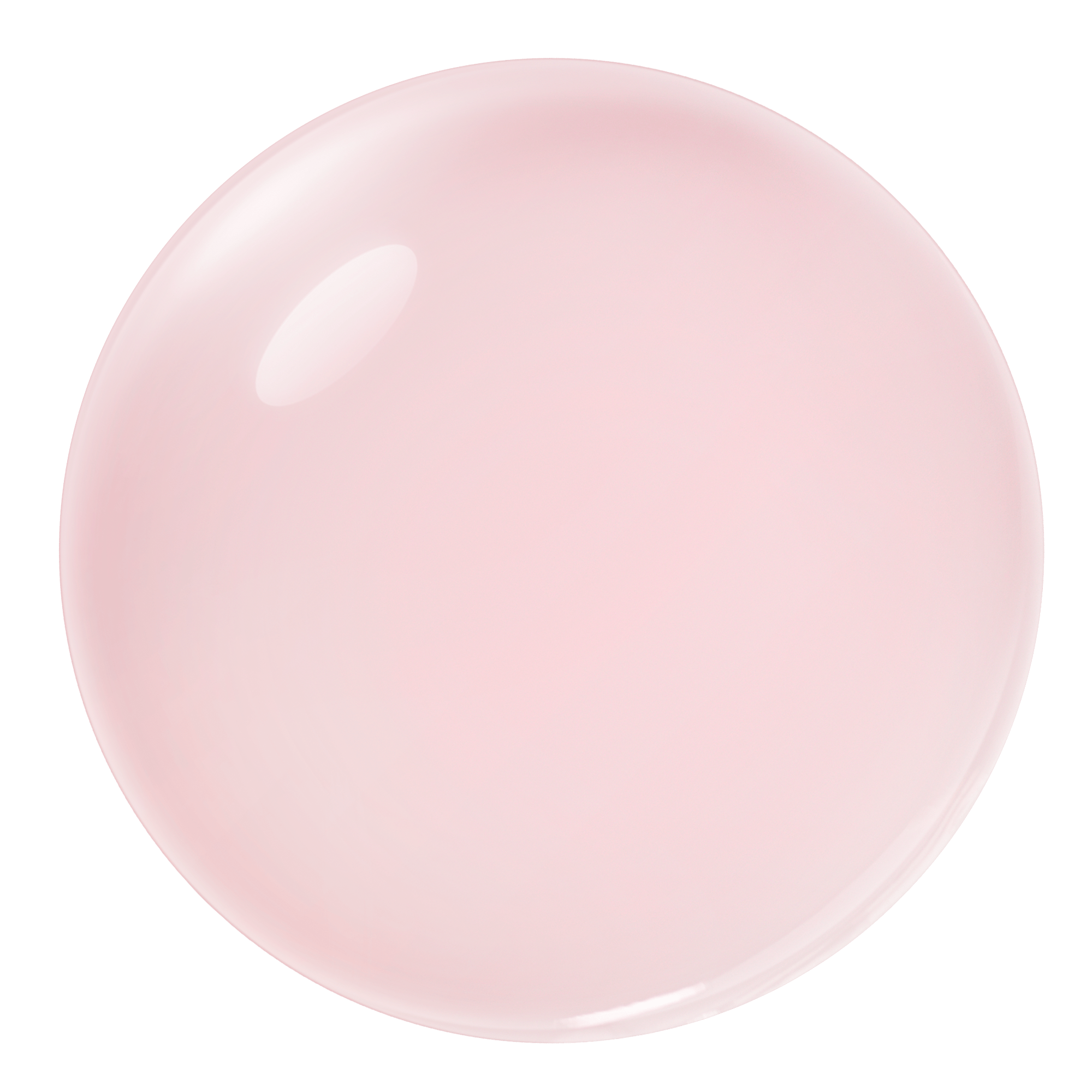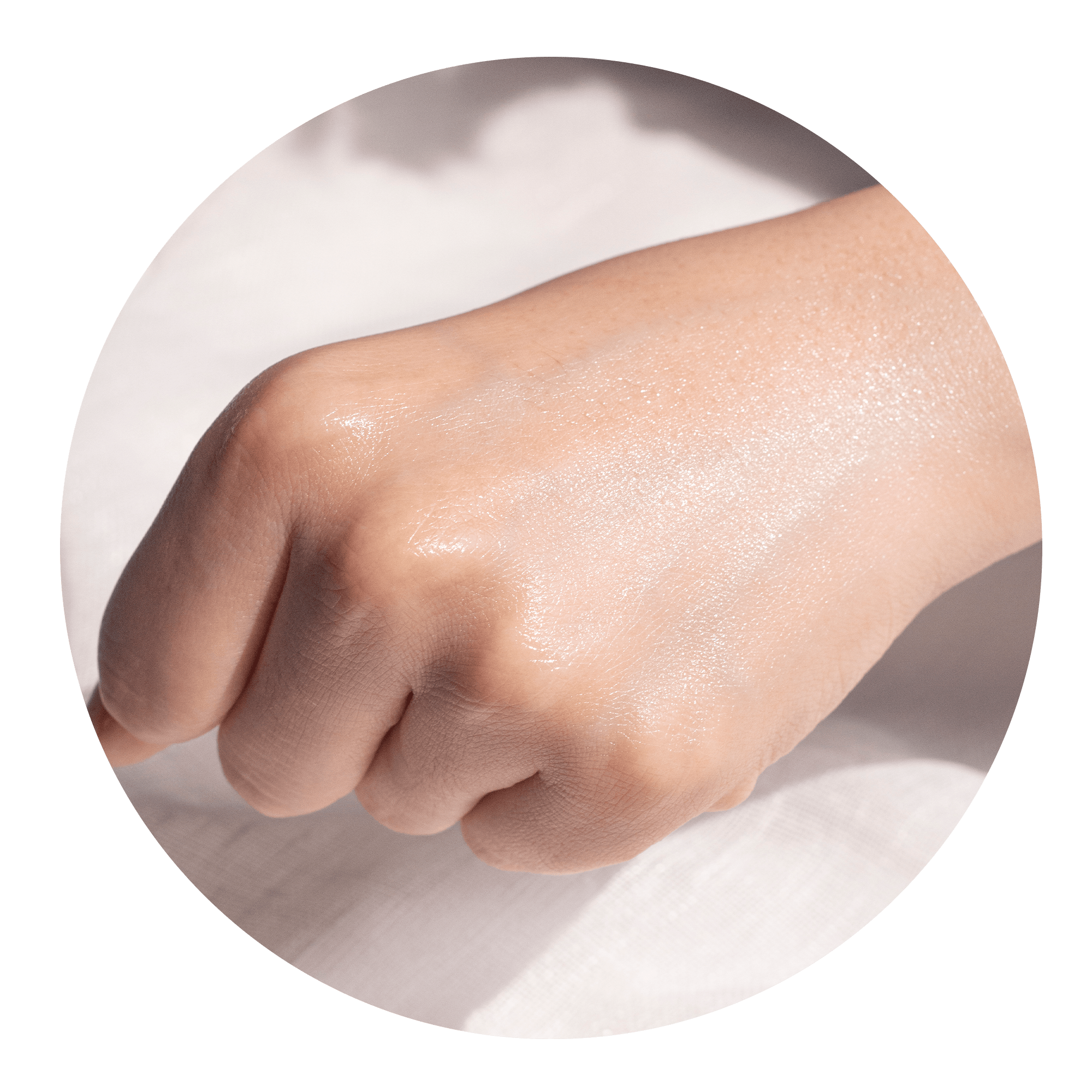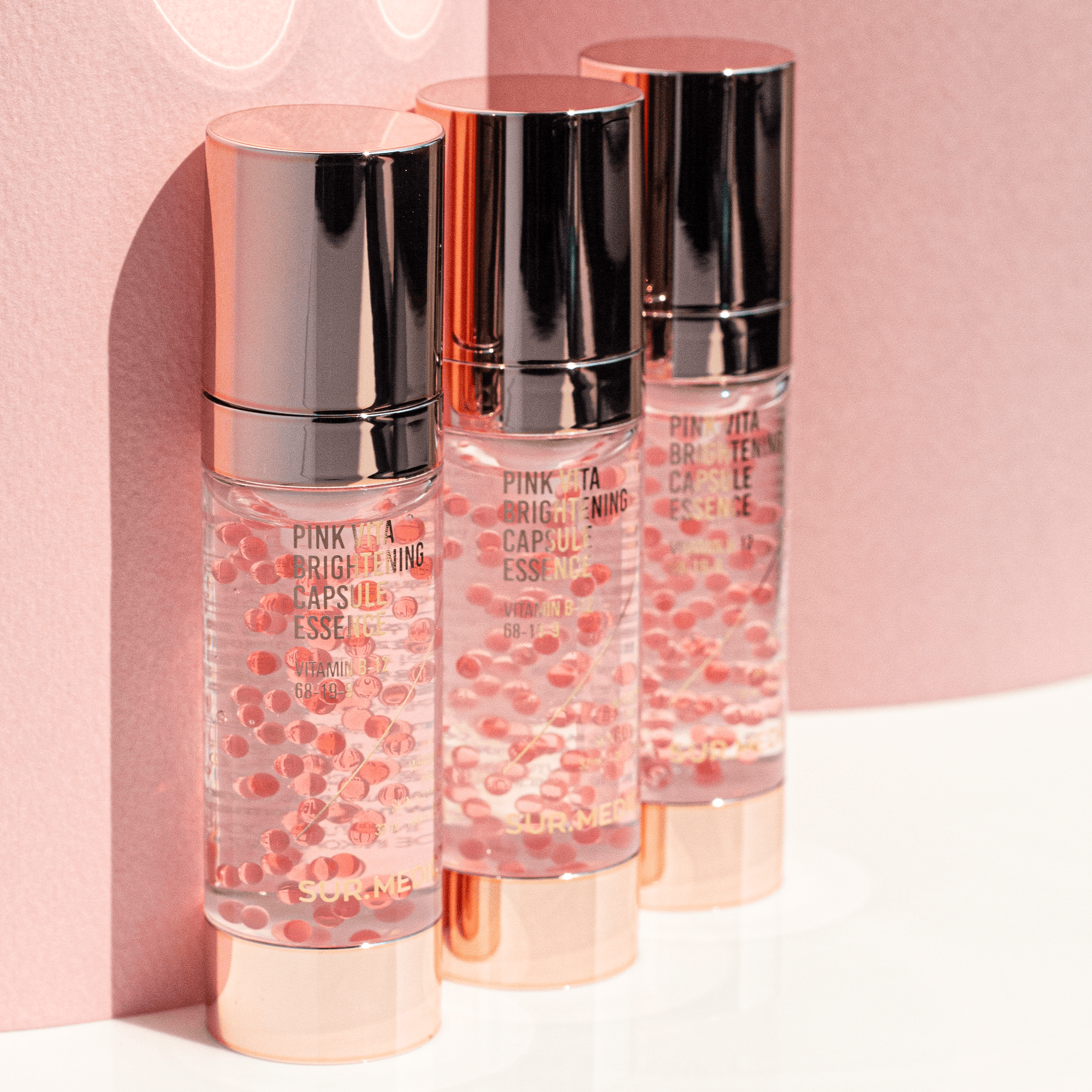 SUR.MEDIC+ Pink Vita Brightening Capsule Essence 32ml + Toning Cream 25g Set
Real Skin Power, Real Skin Essence!
Brightening + Reducing Fine Lines and Wrinkles 
Illuminating Pink Vitamin and Glutathione Capsules
Infused with Pink Vitamin and Glutathione, this concentrated essence restores the skin's vitality, brightens and helps fade hyperpigmentation, while reducing the appearance of fine lines and wrinkles. This naturally fermented essence is instantly absorbed into the skin to maximize its benefits without leaving the skin feeling sticky. It also provides hydration deep into the skin, helping create the best skin condition for the following skincare steps, resulting in a healthy, supple, and glowy skin.
Reduces dark spots & blemishes 
Clinically tested on 20 adult women aged between 20 and 60 years old, test region: face
An ingredient that rejuvenates the look of dull skin!
#1 Vitamin B12
The only vitamin that contains essential mineral ingredients
Vitamin B12 (Cobalamin), also known as the "pink vitamin", is the only vitamin known to contain essential mineral ingredients that help brighten the skin complexion and energize the skin. In addition, it is an active ingredient that deeply moisturizes the skin and helps with various skin concerns caused by dryness.
A LED-like therapy for clear and glowing skin!
#2 Glutathione (Vitamin G)
aka "The king of vitamins", a truly powerful antioxidant 
This ingredient has proven clinical results for brightening functions. Glutathione suppresses and prevents the production of melanin-forming enzymes. It also helps clear and brighten the skin for a more even skin tone. This is the key ingredient of famous Korean skin care clinics' skin whitening injections, such as the Beyoncé, or Cinderella injection.
10 types of Vitamins to reenergize dull, tired skin
*Vitamin C, Vitamin B1, Vitamin B2, Vitamin B3, Vitamin B5, Vitamin B6, Vitamin B7, Vitamin B9, Vitamin 12, Vitamin E*
Glow 
Non-sticky hydration
Key Ingredients
Vitamin B12
Brighten the skin complexion 
Energize the skin
Deeply moisturizes the skin 
Glutathione (Vitamin G)
Suppresses and prevents the production of melanin-forming enzymes
Helps clear and brighten the skin
Sea Buckthorn Oil 
Rich in antioxidant vitamins C and E
Provides vitality
Helps improve skin condition
Damask Rose Flower Extract
Gives the skin a healthy and radiant complexion 

Provides deep moisture and calms sensitive skin

Hyaluronic Acid
Provides instant moisture and hydration
Helps the skin retain moisture 
Collagen
Helps improve the skin's elasticity
Firms and lifts the skin
Ceramide NP
Helps create a strong skin barrier 

Retains and lock in moisture to protect the skin
Benefits
How to use
After cleansing and toning, pump an appropriate amount the capsule essence and gently apply evenly onto face. Use daily, morning and evening.
*TIP: Make your skin even more hydrated by combining this essence with the Aurora Mist*
What's unique?

R

adiant Skin

With Pink Vitamin Capsules

Formulated with Pink Vitamin B12 and Glutathione, "Pink Vitamin" capsules help restore pink radiance, promoting a clearer, brighter and more radiant skin and leaving the skin feeling hydrated.

U

ltra-Moisturizing

Vibrant Essence with Hyaluronic Acid

When pumped, the pink vita capsules and the ultra-moisturizing hyaluronic acid base are emulsified into a pink essence. This highly concentrated texture quickly absorbs into the skin and helps form a strong barrier to hydrate and reveal a clearer skin.

Skin pigmentation (decrease in dark spots & blemishes) + Hypoallergenic test 

✔

Clinically tested for the reduction of dark spots and blemishes, this brightening essence reduces the appearance of pigmentations for a clearer skin. It also completed the primary irritation clinical test, proving it safe for sensitive skins that want a mild, pink vitamin care.
SUR.MEDIC+ Pink Vita Brightening Capsule Essence 32ml + Toning Cream 25g Set