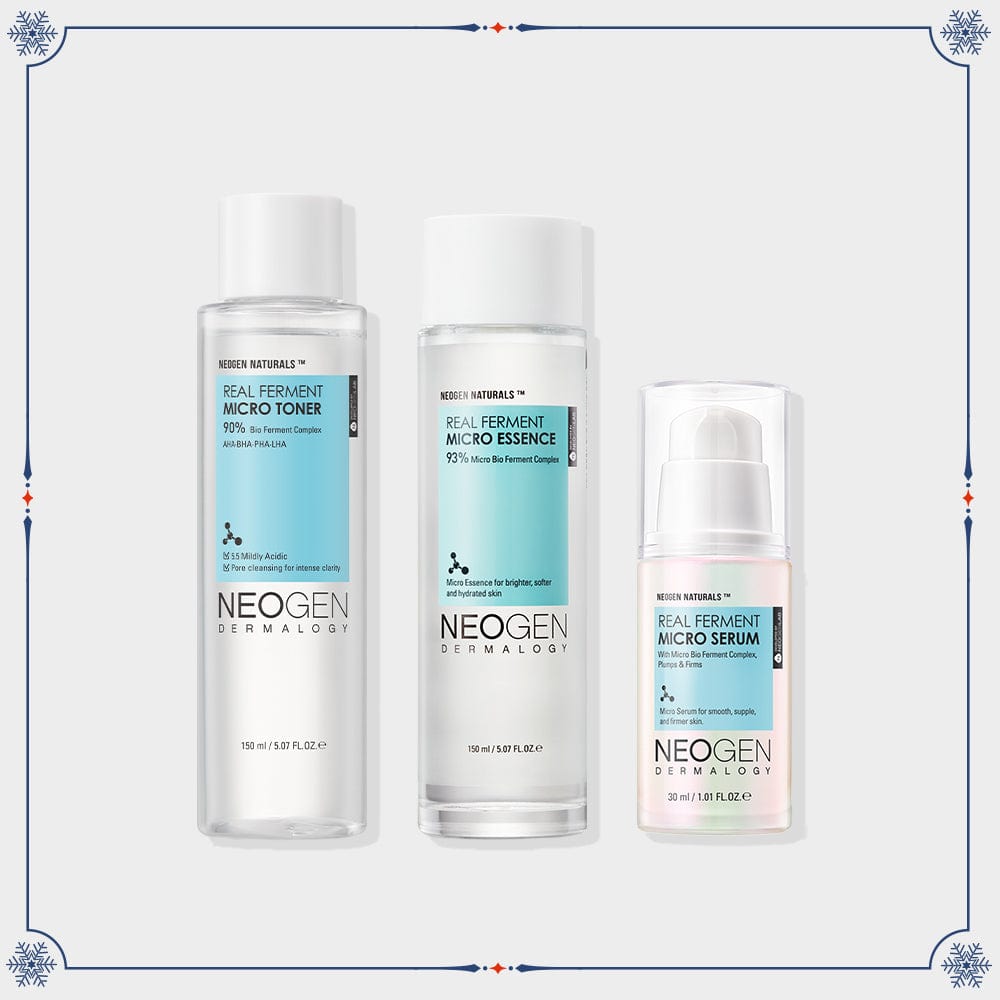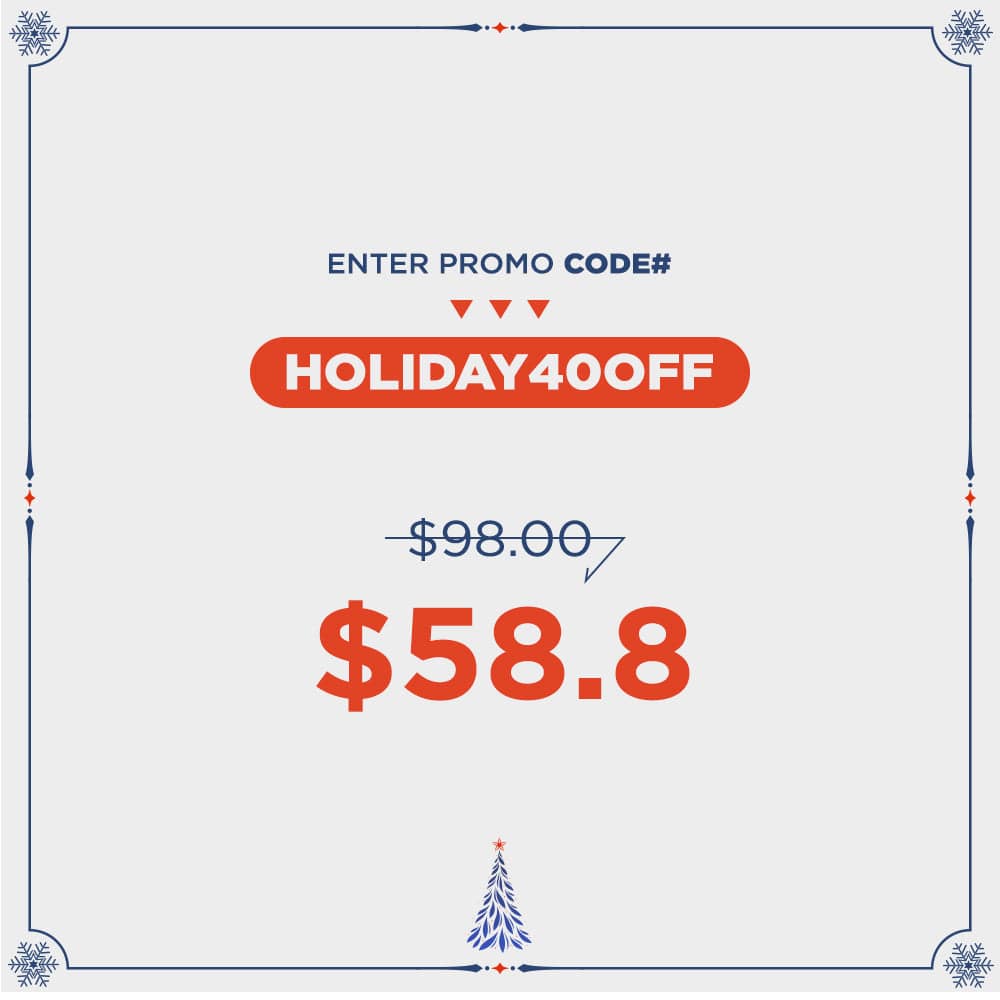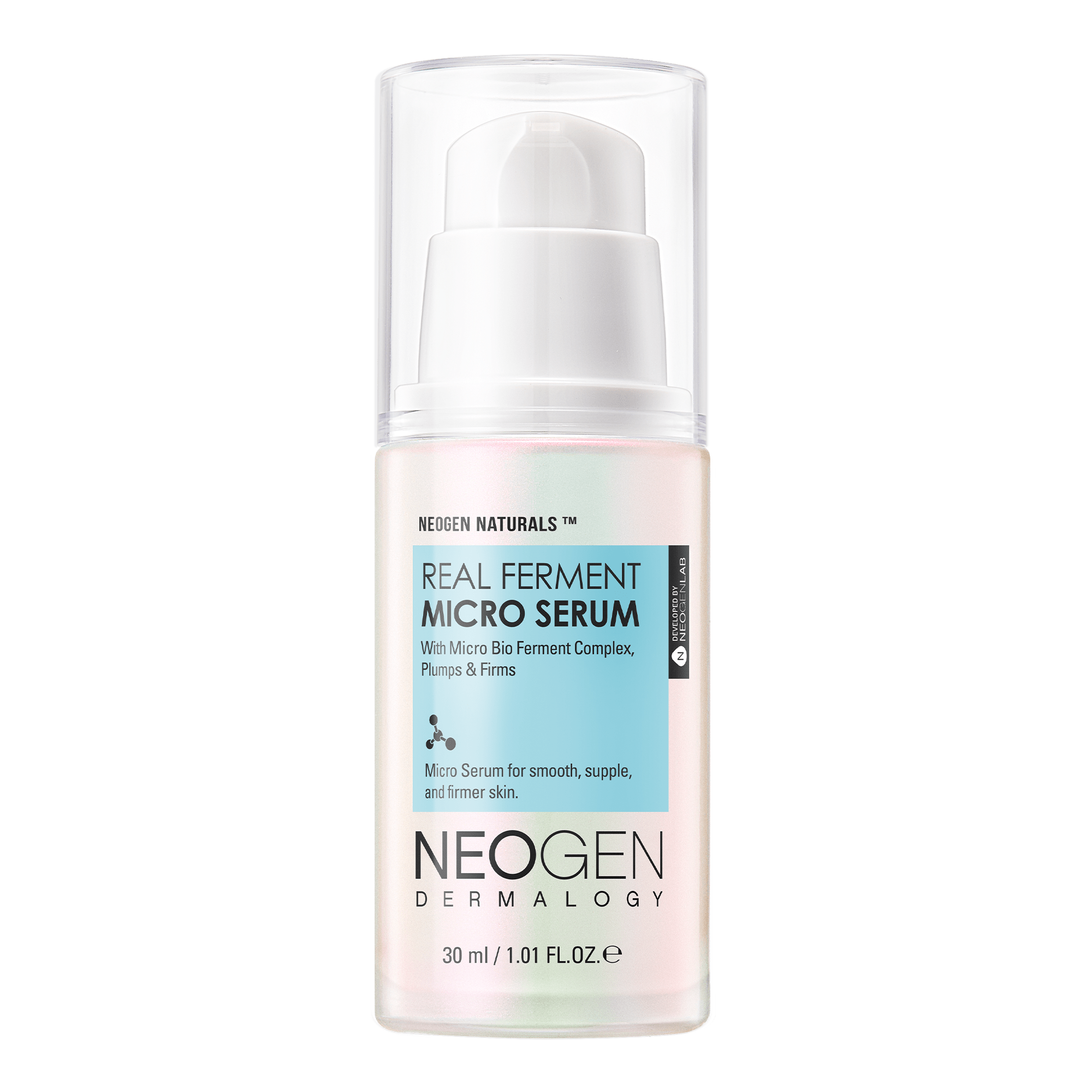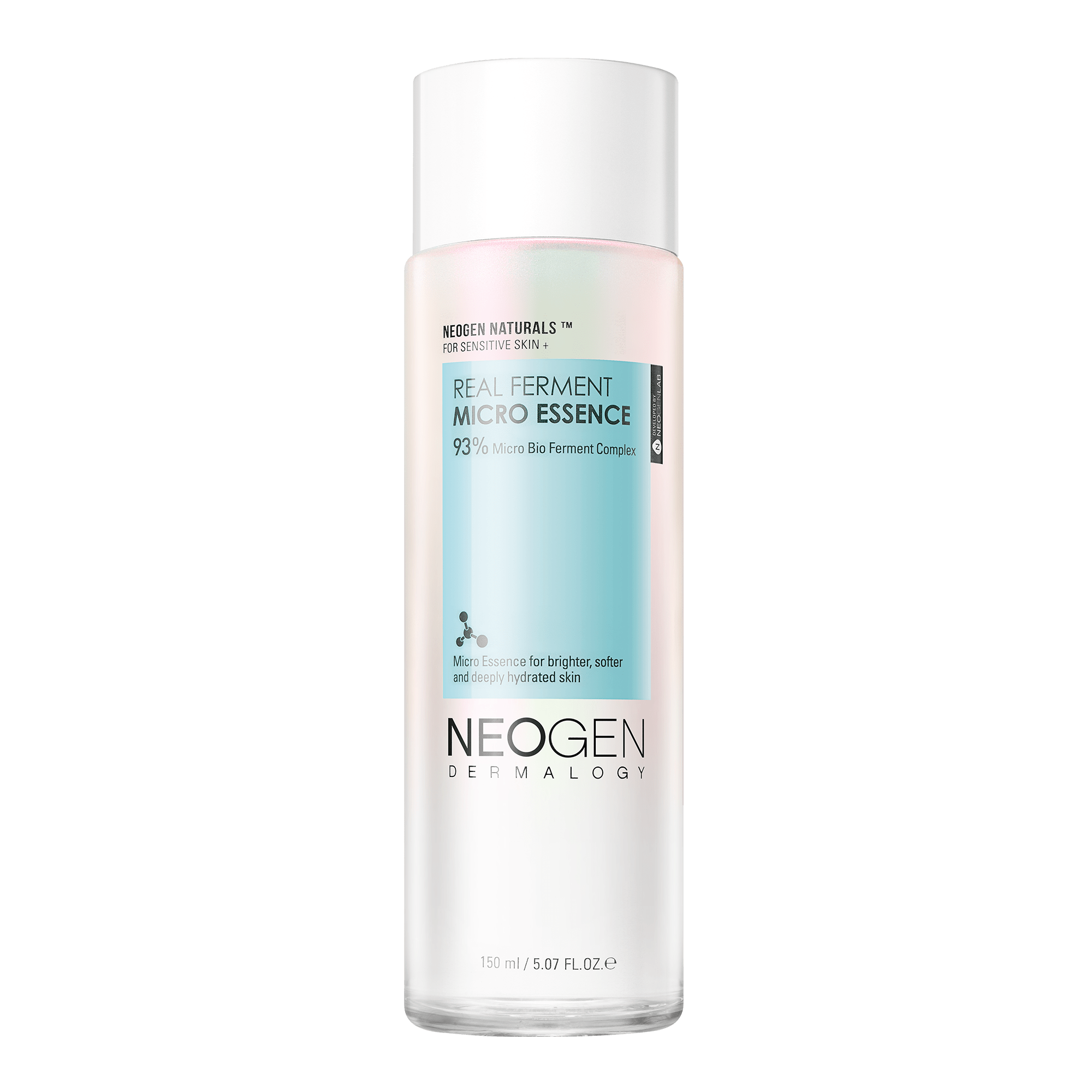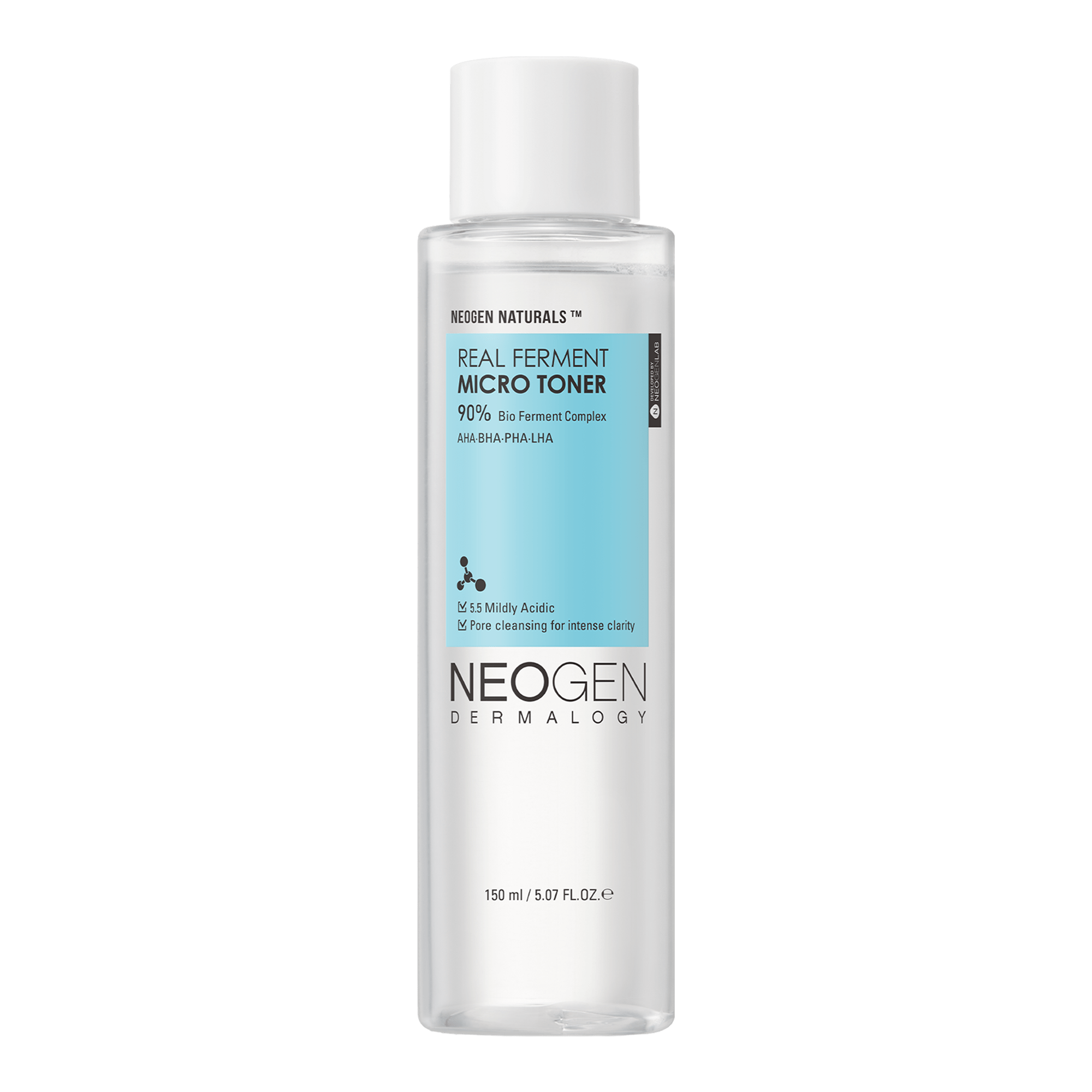 Real Ferment Micro Set (Real Ferment Micro Toner, Real Ferment Micro Essence, Real Ferment Micro Serum)
<Real Ferment Micro Set>
+ NEOGEN DERMALOGY Real Ferment Micro Toner 5.07 oz / 150ml
+ NEOGEN DERMALOGY Real Ferment Micro Essence 5.07 oz / 150ml
+ NEOGEN DERMALOGY Real Ferment Micro Serum 1.01 oz / 30ml
REAL FERMENT MICRO TONER

A deep penetration of triple hyaluronic acid helps skin to be fully hydrated after washing your face without feeling dry. The Panthenol and Allatoin which are excellent for calming the skin also preps dry skin for rest of routine.

REAL FERMENT MICRO ESSNECE
Formula made with over 93% skin-compatible natural fermented ingredients delivers immediate absorption and moisture delivery at the first stage of your skin routine. Total skin essence solution stimulates promotion of the skin's natural cell energy to create tighter, hydrated, bright and clear skin.
REAL FERMENT MICRO SERUM 
An intensive gel-type serum containing 61% natural fermented ingredients, and active ingredients like panthenol, collagen that quickly absorb into the skin to help reinforce skin elasticity while delivering instant hydration and skin radiance. This real fermented micro serum helps improve skin's natural strength for firmer, brighter, and healthier looking skin.

Real Ferment Micro Set (Real Ferment Micro Toner, Real Ferment Micro Essence, Real Ferment Micro Serum)