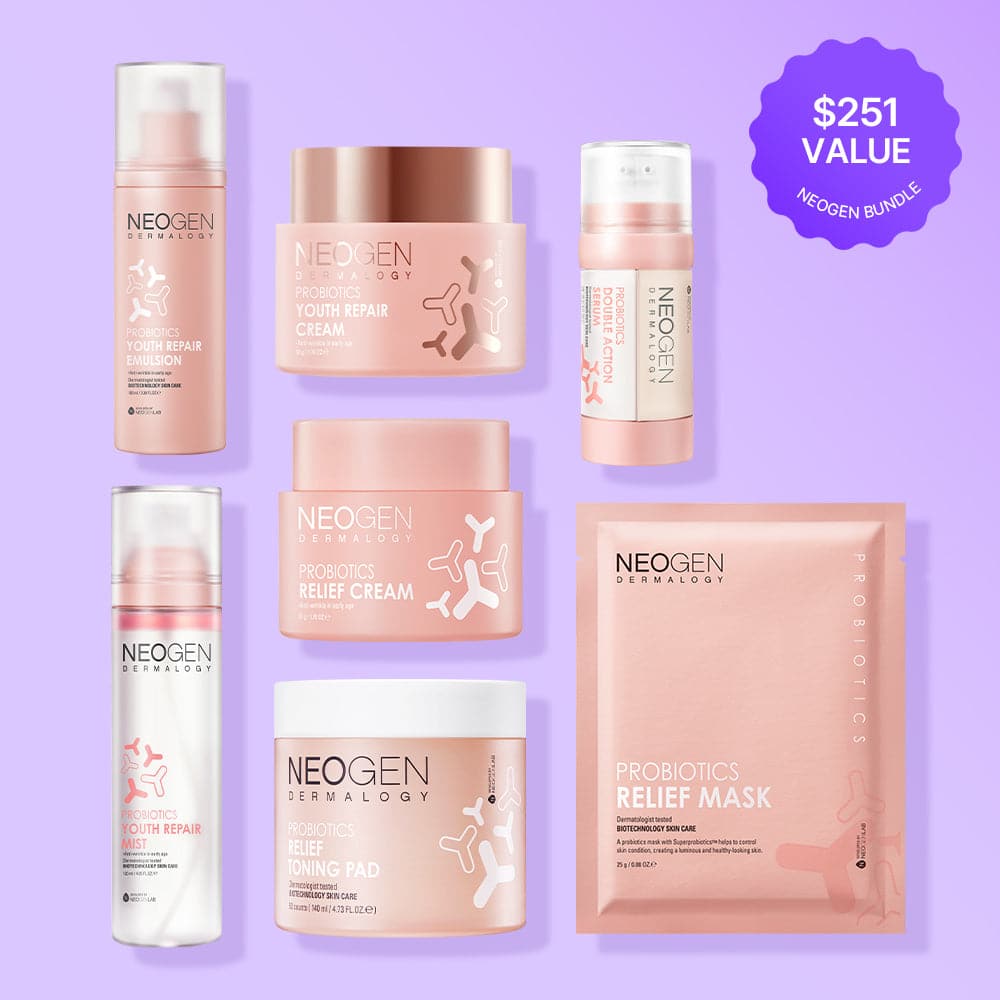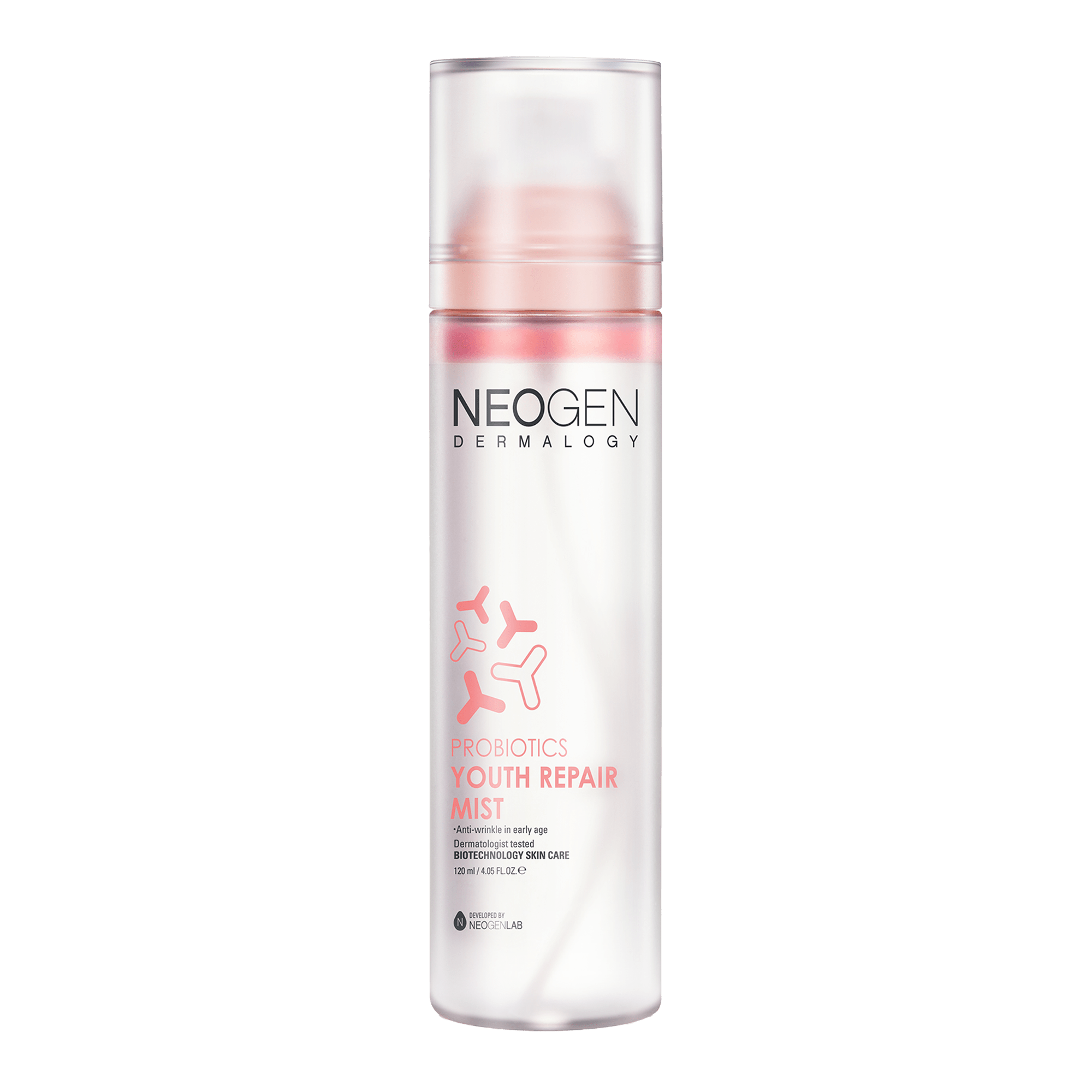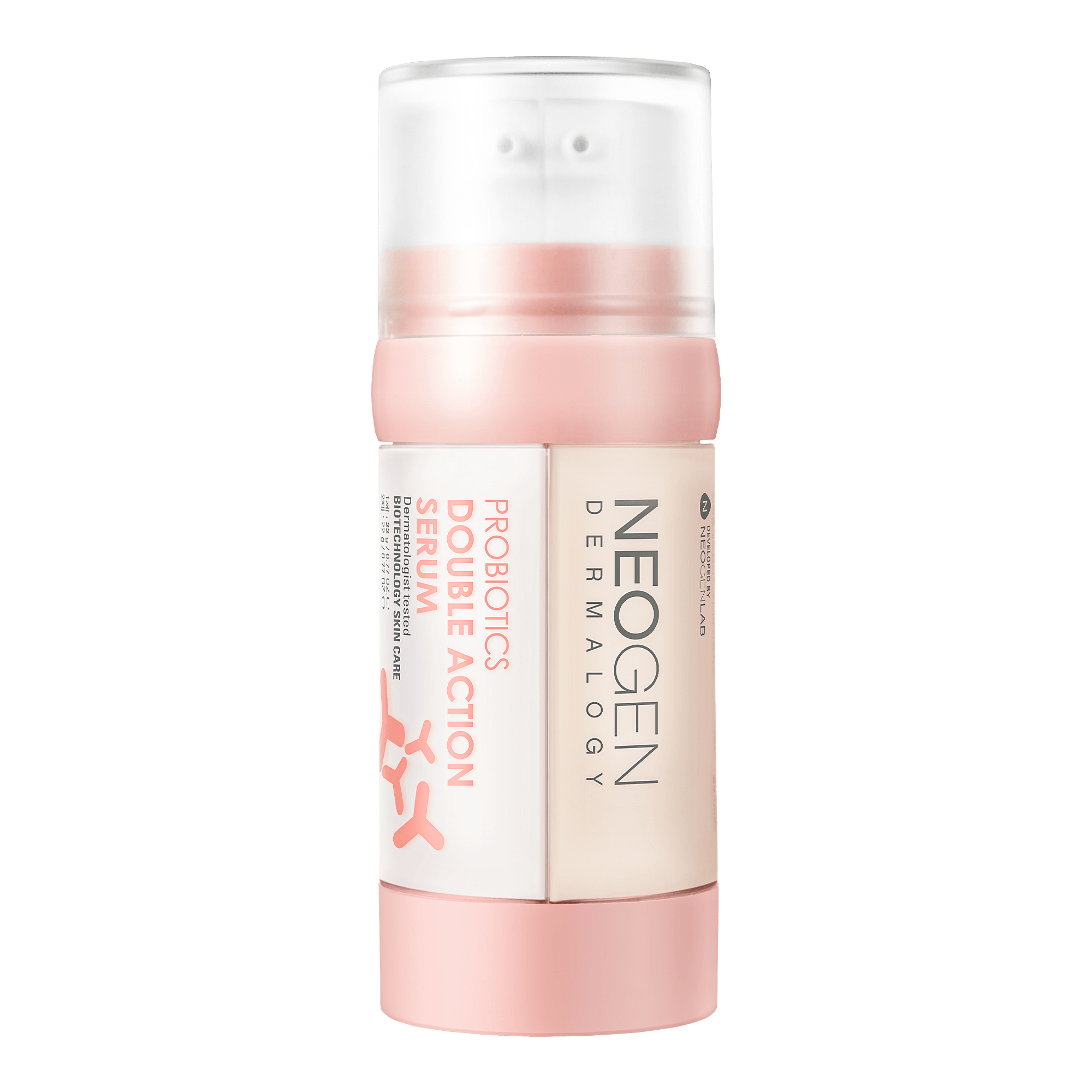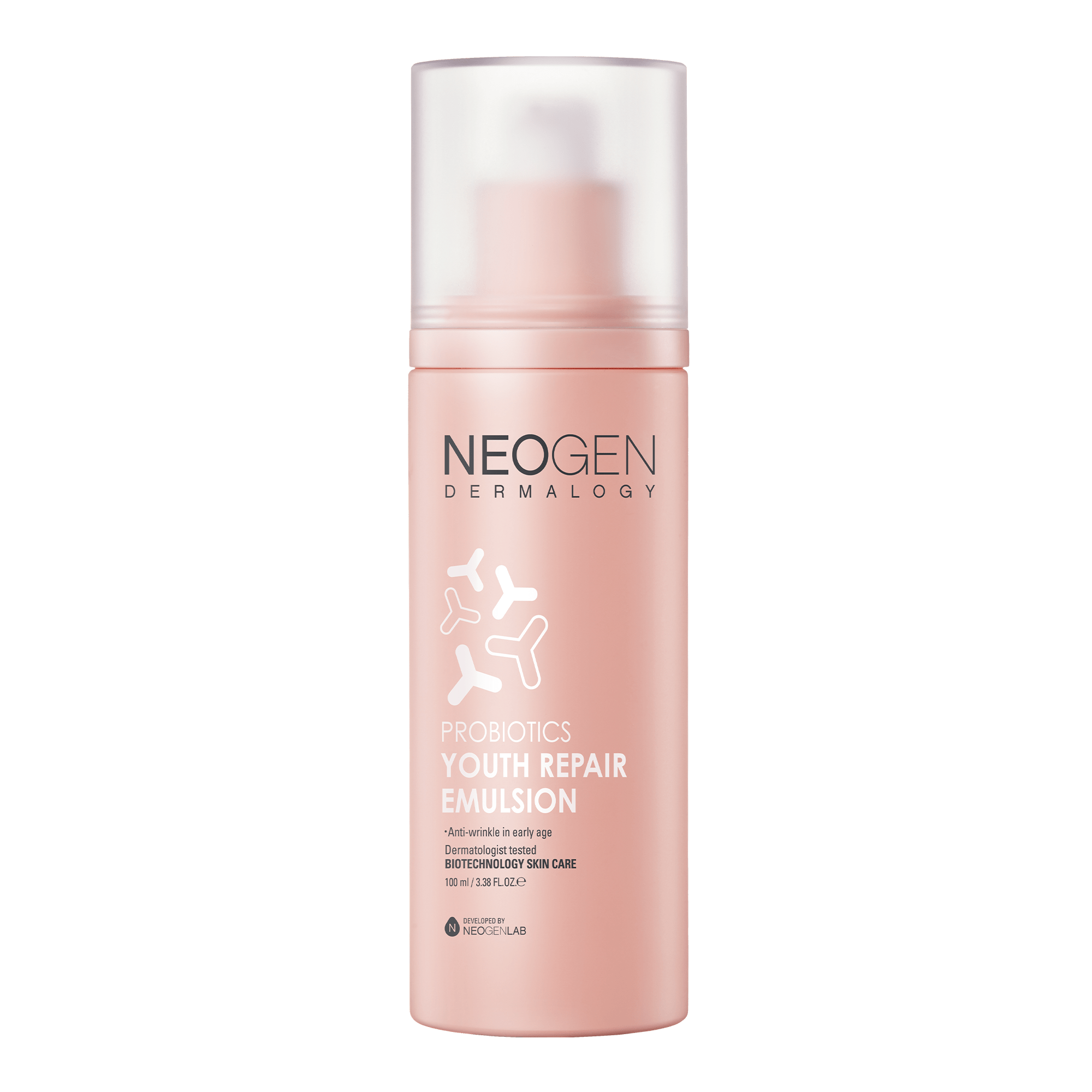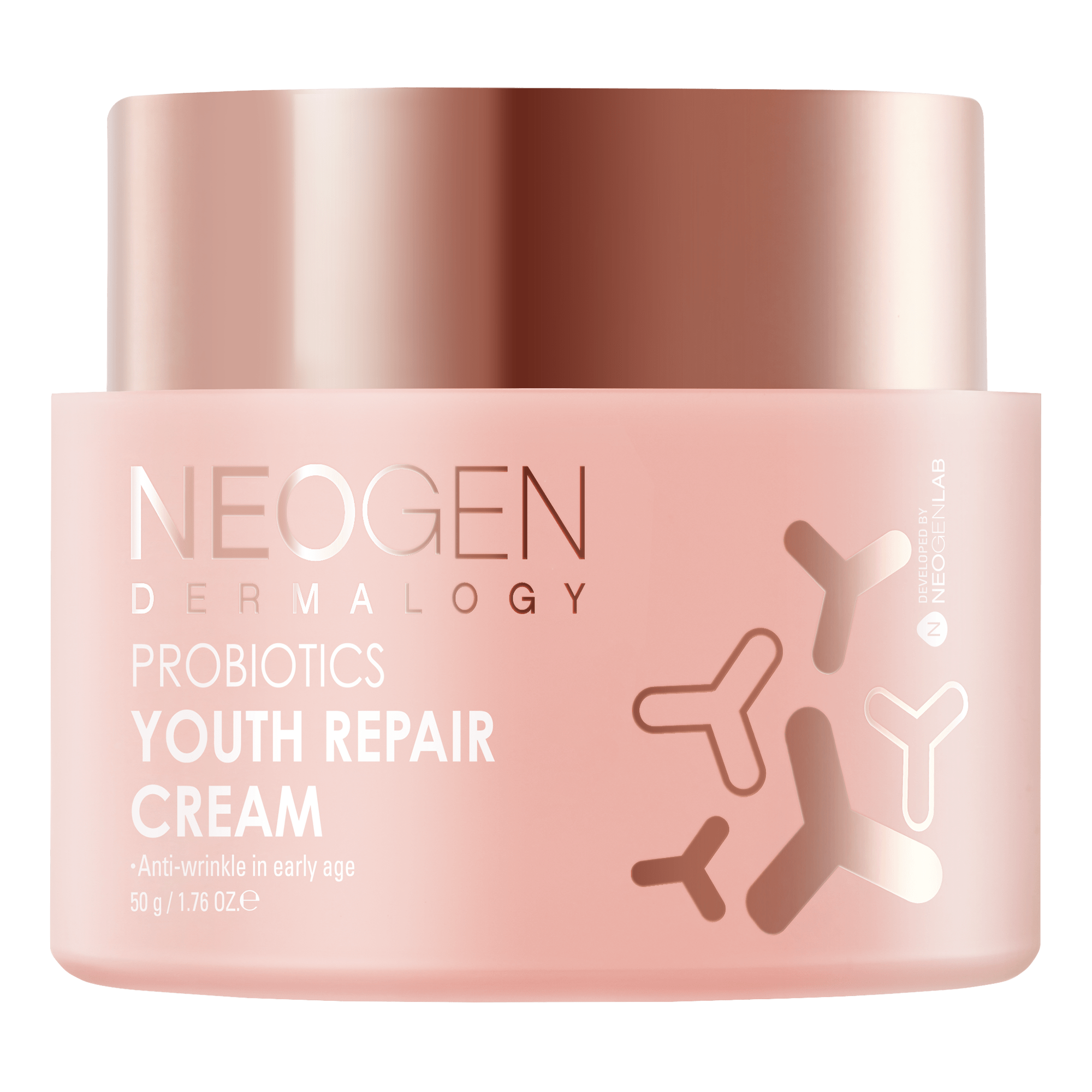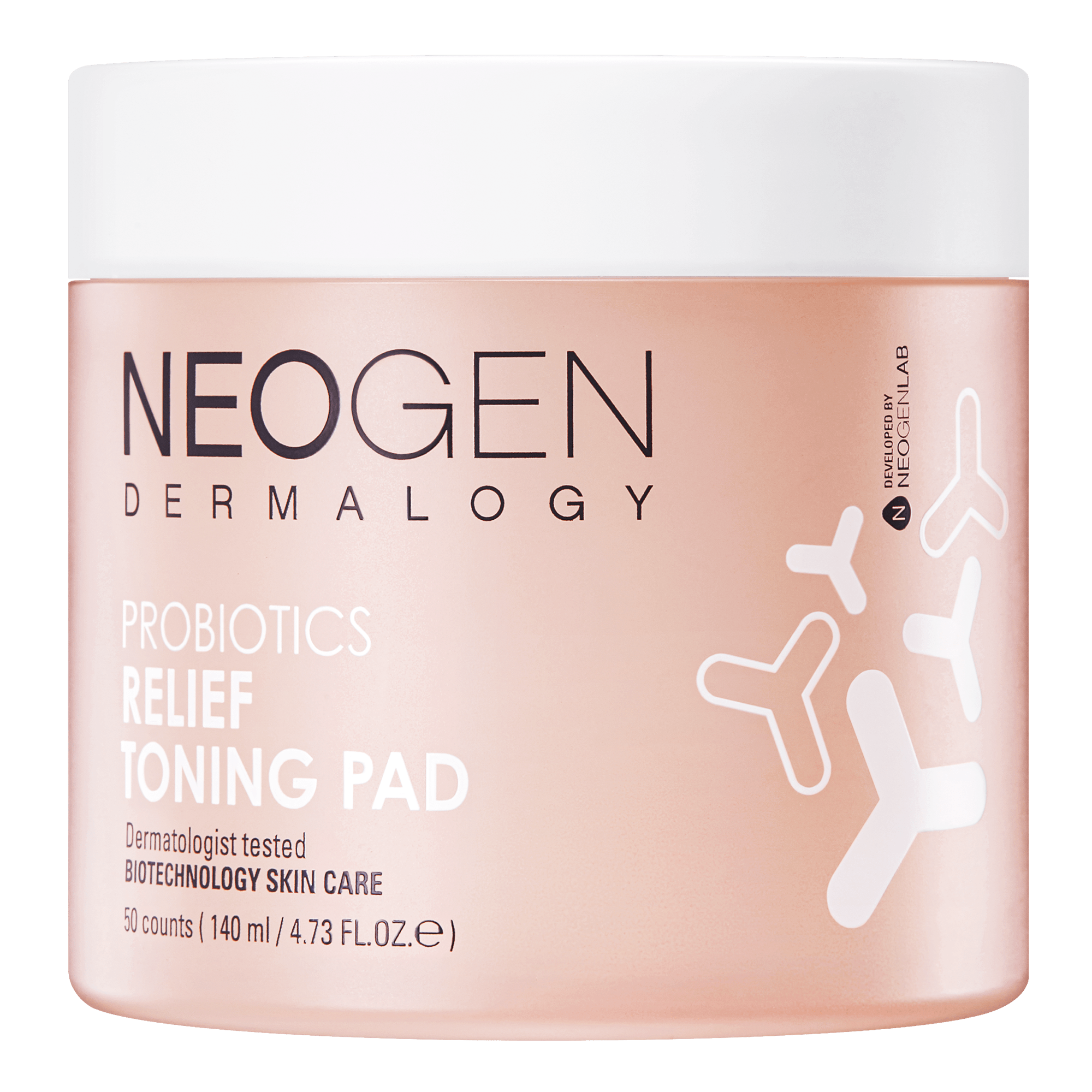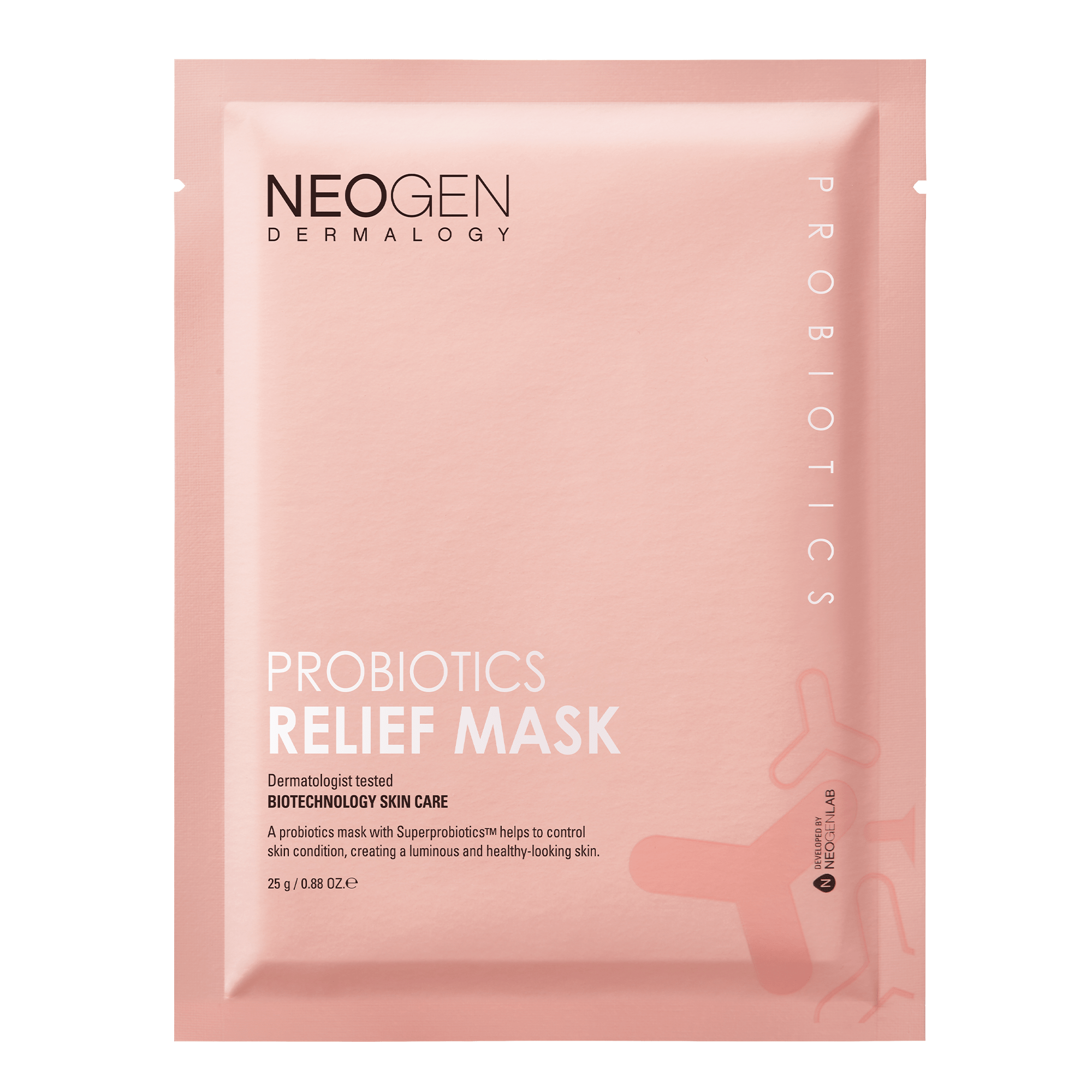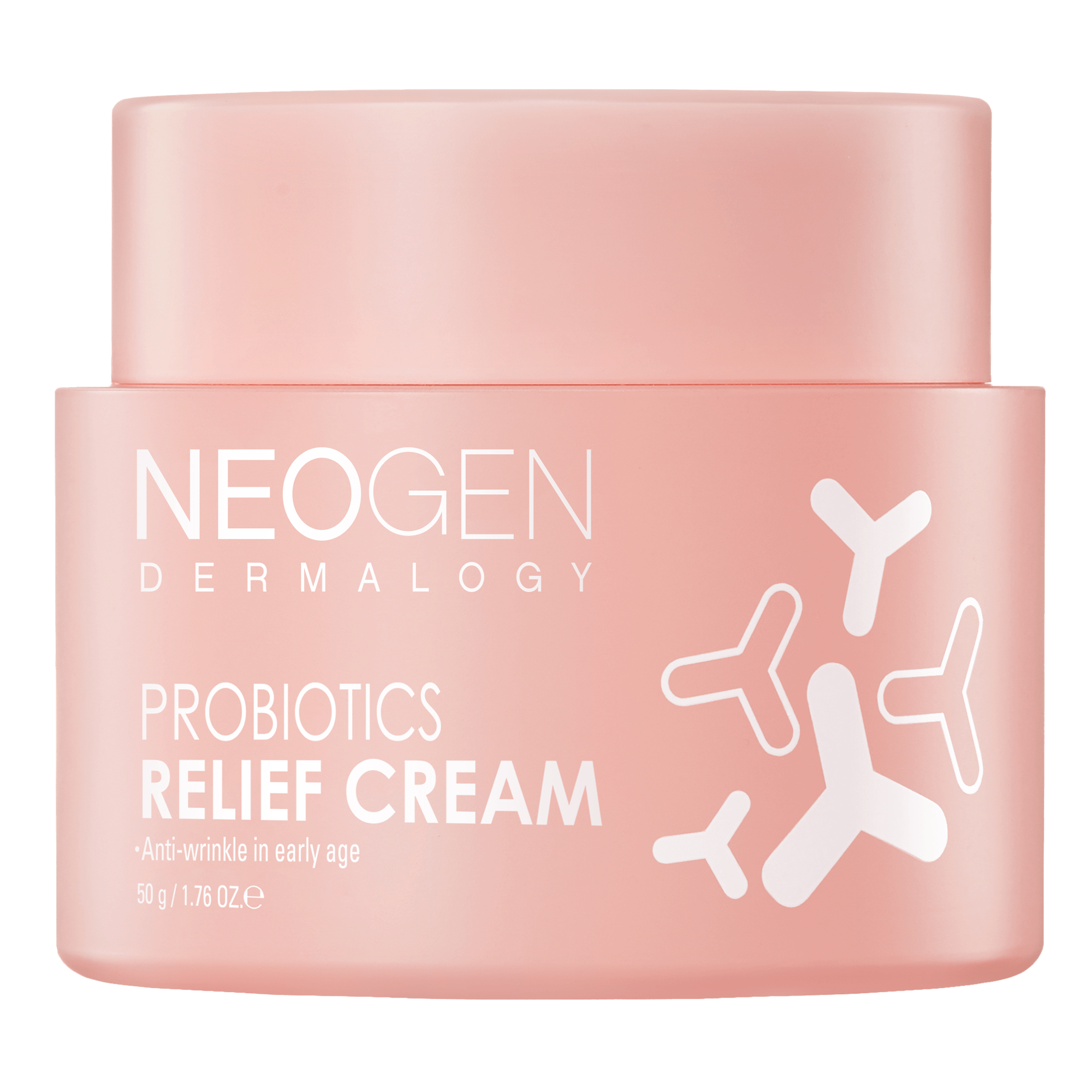 Probiotics Line Full Set (Youth Repair Mist, Double Action Serum, Youth Repair Emulsion, Youth Repair Cream, Relief Toning Pad, Relief Mask, Relief Cream)
$150.60
Regular price
$251.00
Subscription • Save
<Probiotics Line Set - Full ver>
NEOGEN DERMALOGY Probiotics Youth Repair Mist 120ml
NEOGEN DERMALOGY Probiotics Double Action Serum (22g + 22g)
NEOGEN DERMALOGY Probiotics Youth Repair Emulsion 100ml
NEOGEN DERMALOGY Probiotics Youth Repair Cream 50g
NEOGEN DERMALOGY Probiotics Relief Toning Pad (50 Pads)
NEOGEN DERMALOGY Probiotics Relief Mask (5 Sheets)
NEOGEN DERMALOGY Probiotics Relief Cream 50g 
PROBIOTICS YOUTH REPAIR MIST
Formulated with superprobiotics and an oil complex Tru-Skin barrier similar to our skin lipid that improves weakened skin immunity and creates a good biorhythm of skin to effectively absorb nourishing ingredients into skin!
Smart way to help boost your skin condition with an effective
combination of super probiotics + barrier-protecting ingredients
An extract with a high volume of super probiotics and prebiotics that develops an optimal acidic environment for skin and restores skin's biorhythm
to create healthy skin moisture barriers
PROBIOTICS YOUTH REPAIR EMULSION
Infused with 5-type of berry extracts like cranberry extract and vaccinium myrtillus fruit extract that delivers hydration and vibrancy to skin while combination of 5 types of centella asiatica known to protect and soothe skin helps to smooth and revitalize skin
PROBIOTICS YOUTH REPAIR CREAM
Multi-restoring cream that improves skin immunity while restoring skin texture, firmness, pores and complexion to solve skin concerns
Infused with 11 type of peptides, including Acetyl Hexapeptide-8 and Oligopeptide of Botox, that energizes and firms to support a youthful-looking skin
PROBIOTICS RELEIF TONING PAD
Infused with more than 100,000ppm of Rice Ferment Filtrate made by fermenting rice, this compressed facial pad helps smooth and promote a glowing skin and improves the absorption of next skincare products by removing all makeup residues.

PROBIOTICS RELIEF MASK
A solution for a quick recovery! A non-sticky, watery sheet mask.
Quickly provides moisture for a firm and makeup-ready skin.
Vitamin and antioxidant-fused youthberry 10 complex that makes skin vibrant and revitalizes skin while it packs skin with superprobiotics into a youthful-looking skin

"25-35" age-customized, Hydrating/Texture/Firming Care cream!
It helps minimize the signs of photoaging (wrinkles from facial muscles and appearance of fine lines) rather than wrinkles caused by aging. Well-absorbing hydrating/texture/firming care!

Probiotics Line Full Set (Youth Repair Mist, Double Action Serum, Youth Repair Emulsion, Youth Repair Cream, Relief Toning Pad, Relief Mask, Relief Cream)
$150.60
Regular price
$251.00