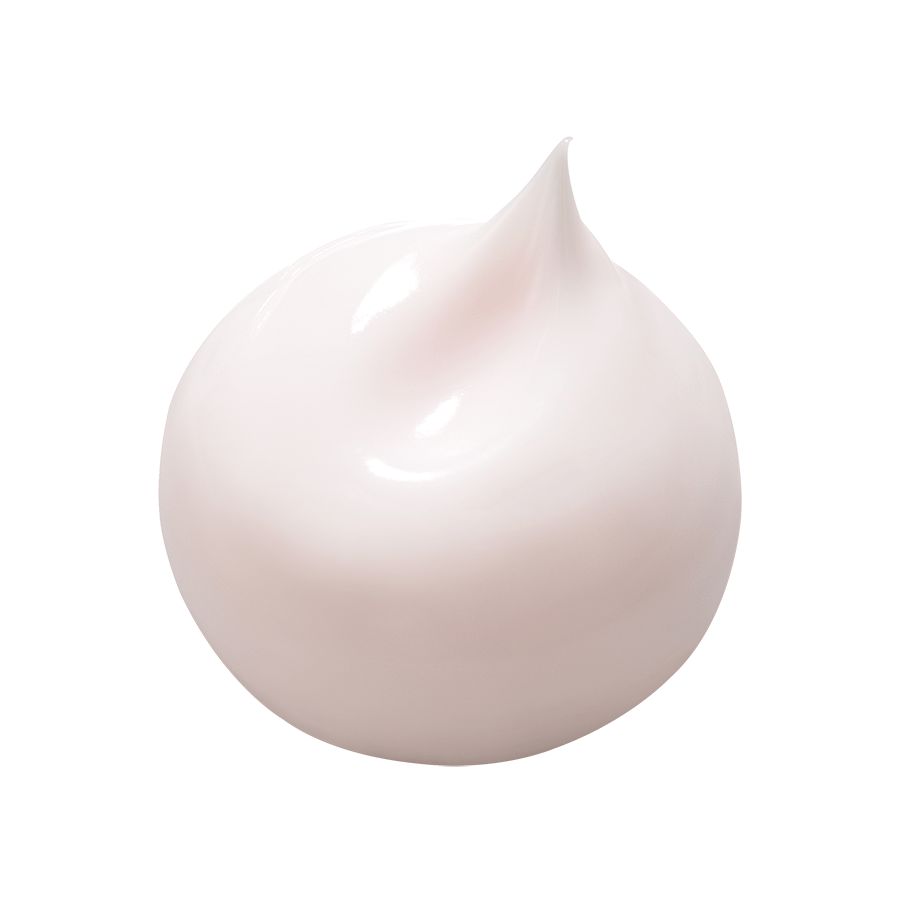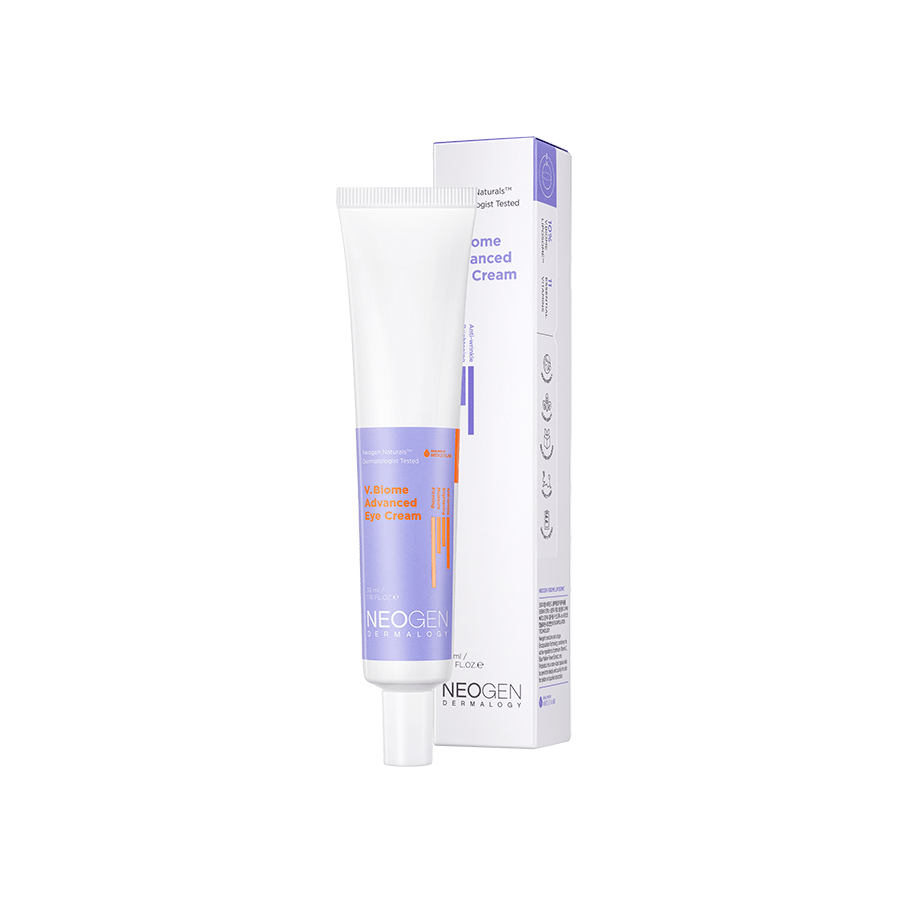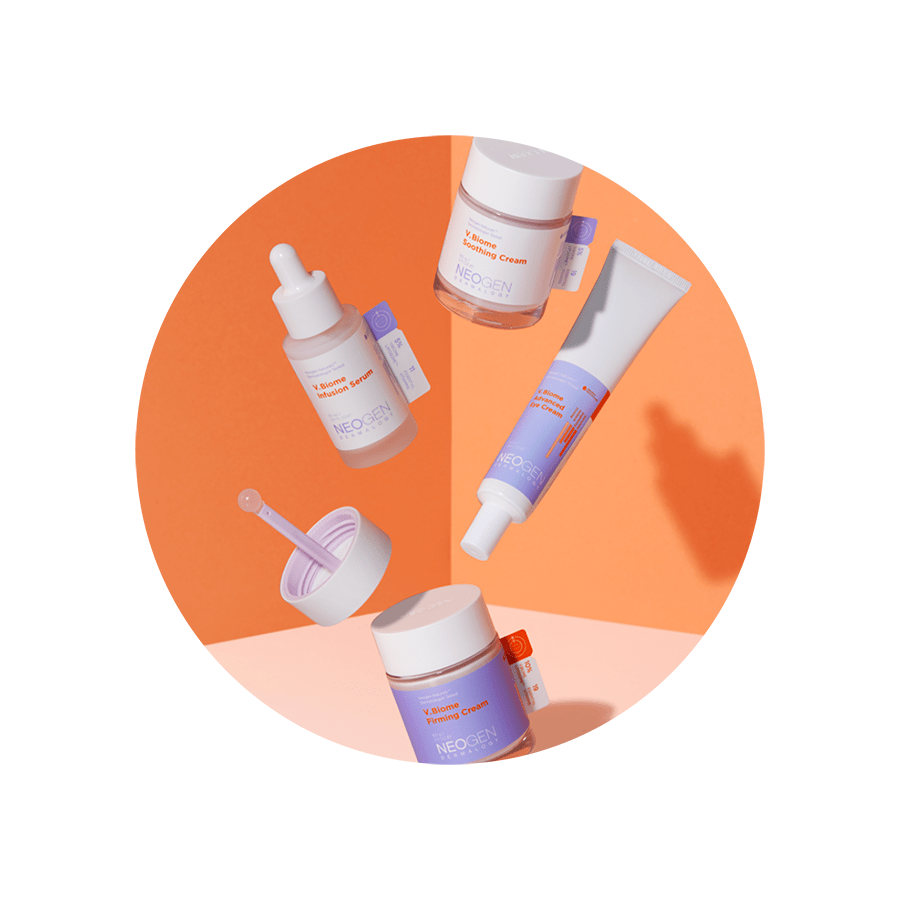 NEOGEN DERMALOGY V.Biome Advanced Eye Cream
An intensive Elasticity concentrated Vitamin eye cream 
with 10 kinds of Peptides & 5 Patented ingredients that increases Firmness♥
♥ Intensive Peptide dosage necessary for eyes that has loss of firmness & elasticity
Due to the decrease in collagen - which supports the structure of the skin, makes the skin firm – this eye cream intensively fills the collapsed skin with various peptide components to revitalize the appearances and provides solid elasticity.
♥ The first step to restore elasticity – provide a highly moisturizing solution for the ultimate firming recovery
Combines natural moisturizing and elastic ingredients extracted from plants to provide immediate moisture, enhance moisturizing power, care for dry skin, and increase the binding of cell interstitial lipids to provide tighter elasticity and nutrition.
♥ It's a cream full of nutrients that restores intense elasticity
A gel-cream penetrates deep within and makes a hydration layer to prevent moisture from evaporating. It leaves skin feeling soft and helps to maintain elasticity for a long time without stickiness. Formula that is dewy & smooth, gently spreads on the skin to absorb and moisturize quickly.
#do-it-all Firming Care #10 kinds of peptides #Vegan eye cream #Visibly Firming 
NEOGEN DERMALOGY V.Biome Advanced Eye Cream
Key Ingredients
10,000 ppm of
Argireline
- Spanish, American, and European patent ingredients(ES2160485B1, US7473679B2, EP1180524B1)

- Through a non-human application test, it is confirmed that it helps to "produce skin fibroblasts collagen" of azireline ingredients.


10 types of Peptide

- Moisturizing Elastic Solution (10 kinds of peptide ingredients replenish the protein lacking in the skin and fills in the gaps between collagen to make the skin more elastic.)


- Copper tripeptide-1, tripeptide-1, palmitoyl tripeptide-1, tripeptide-2, hexapeptide-11, acetylhexapeptide-8, palmitoyltetrapeptide-7, palmitoylpentapeptide-4, hexapeptide -9, nonapeptide-1


5 elasticity patented ingredients
- ARGIRELINE - Patent ingredient for skin wrinkle improvement care 
- Syn-Coll - Patent ingredient for skin nutrition care
- EFFIPULP - Skin plumping patented ingredient
- AQUAXYL - Patent ingredient for skin moisturizing effect
- COLLAGENEER - Patent ingredient to improve skin elasticity
How To Use
1. After toner apply a pea sized amount for both eyes and evenly spread over the eye area.
2. To allow full absorption lightly tap over the spread area.
3. After toner apply an appropriate amount and spread evenly over the skin.
*Use morning and night.
What's unique?
Brightening/ Firming functionality

1. Intensive Peptide dosage necessary for eyes that has loss of firmness & elasticity

2. The first step to restore elasticity ??provide a highly moisturizing solution for the ultimate firming recovery

3. It's a cream full of nutrients that restores intense elasticity