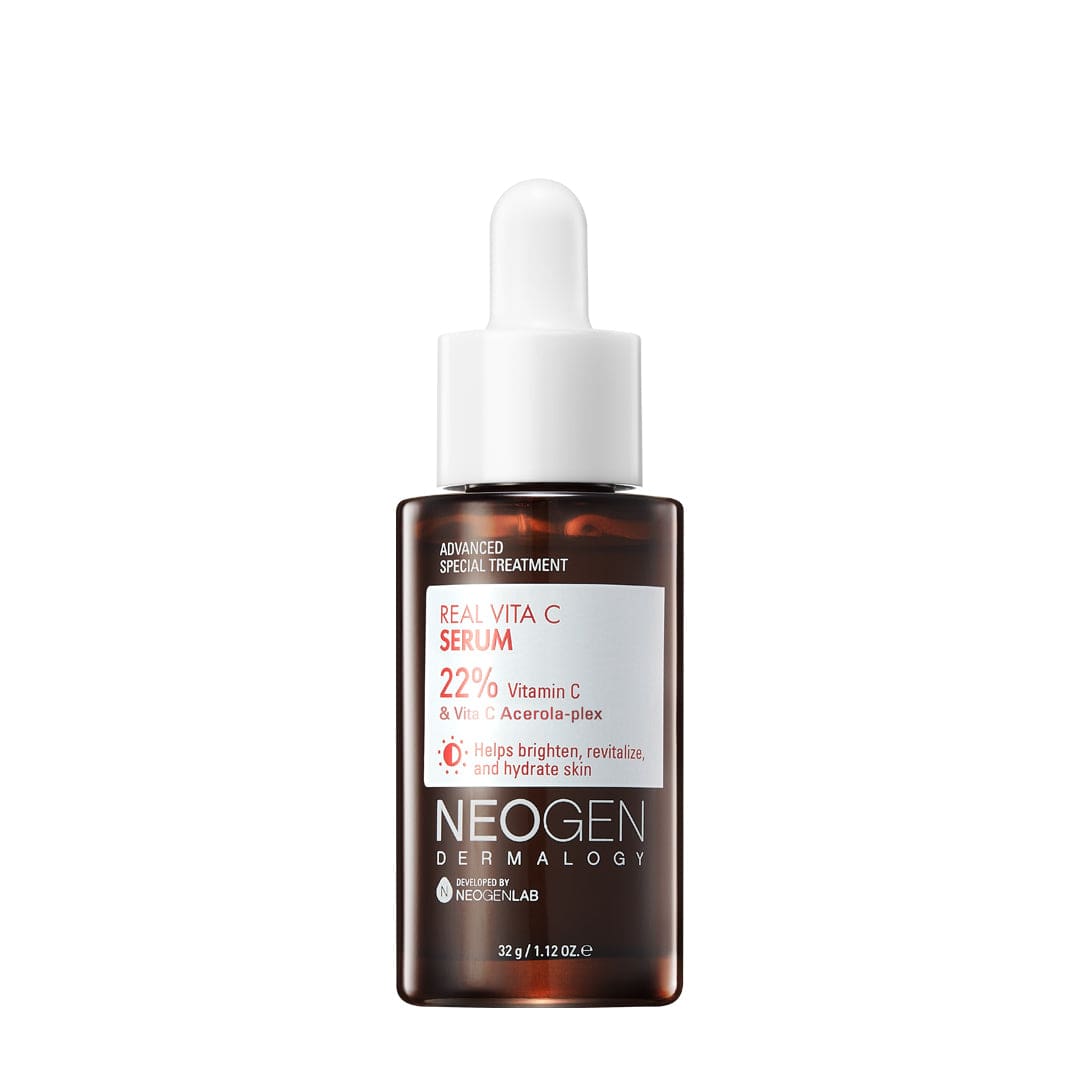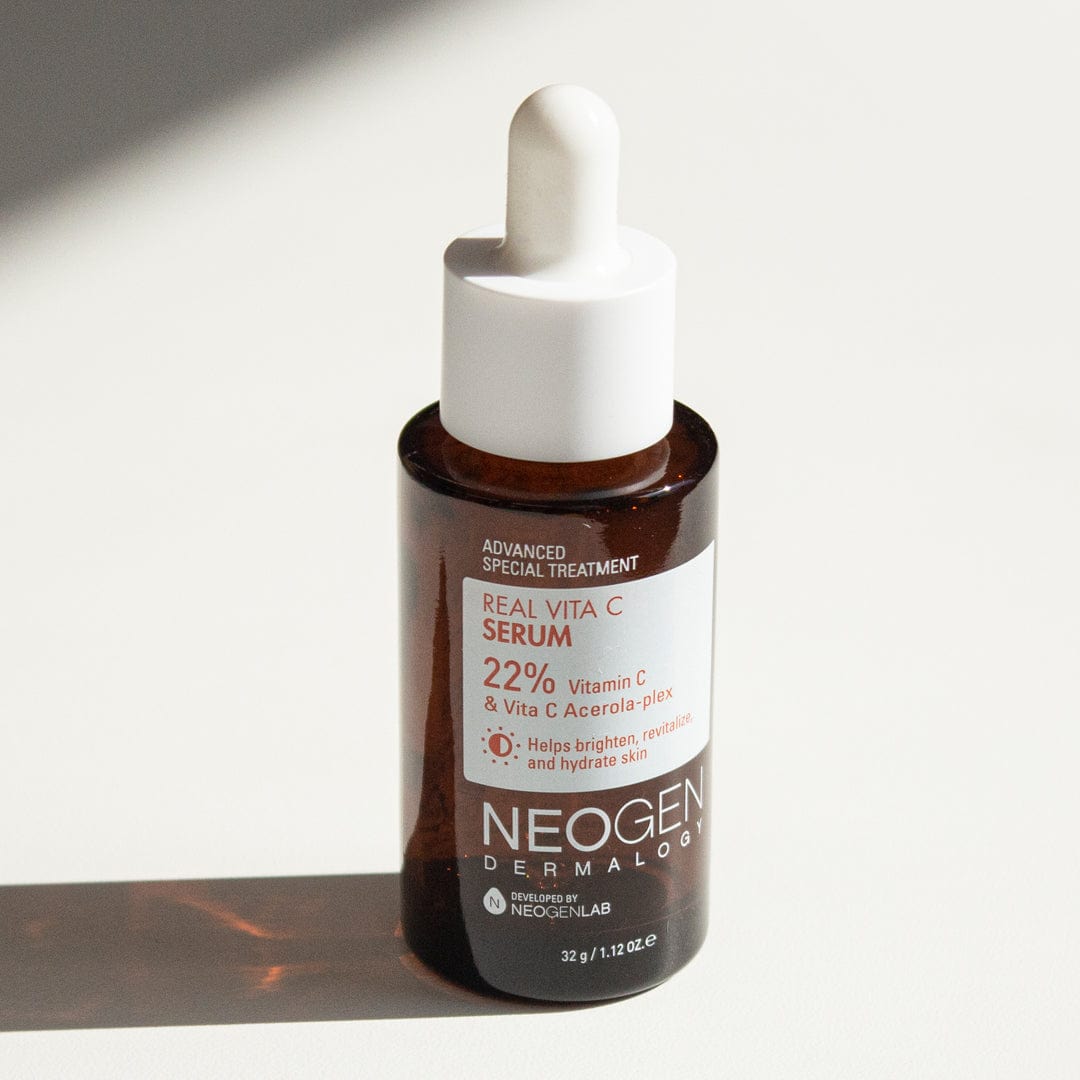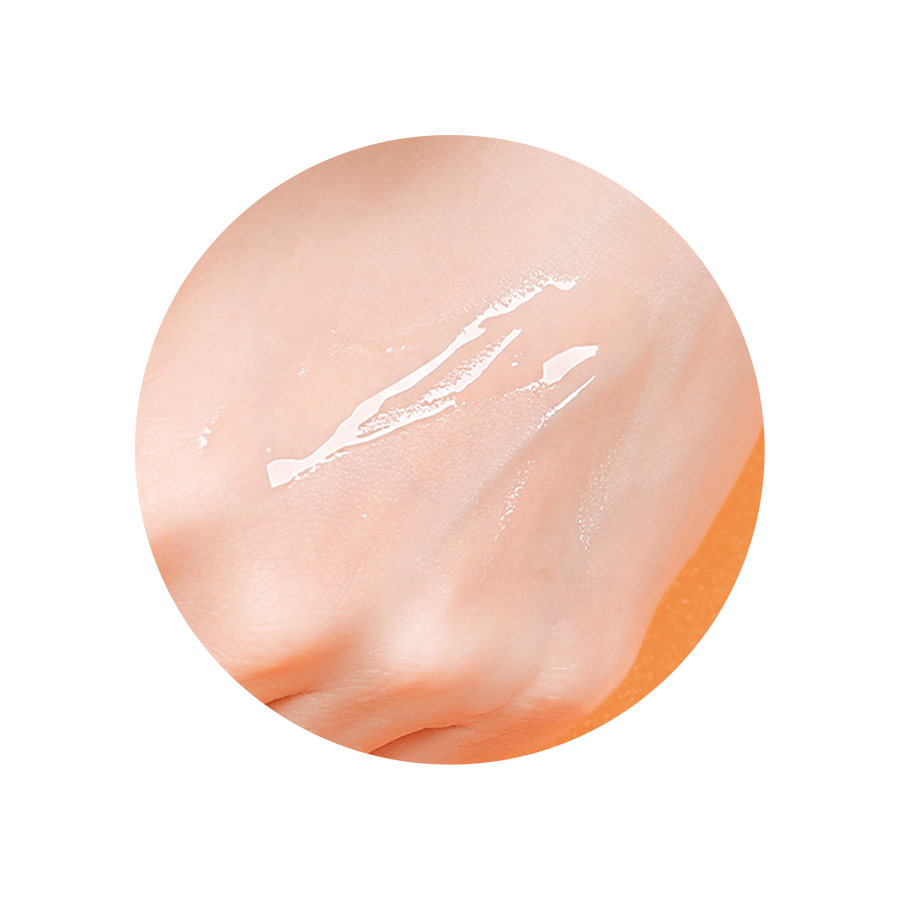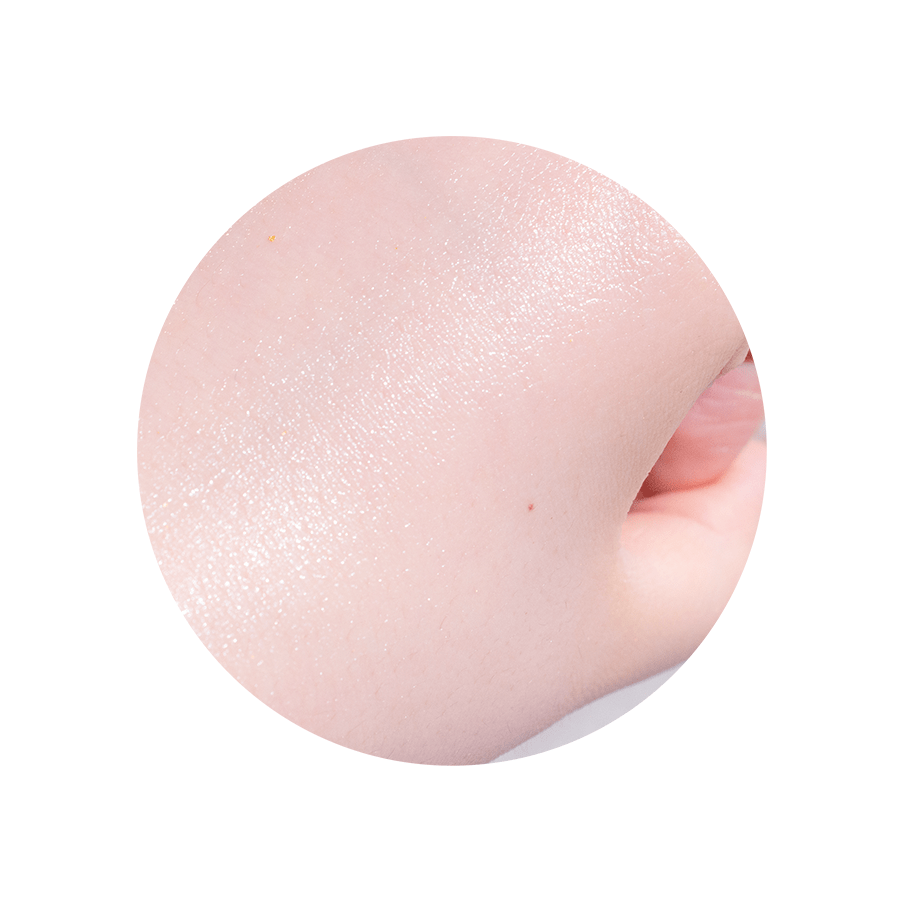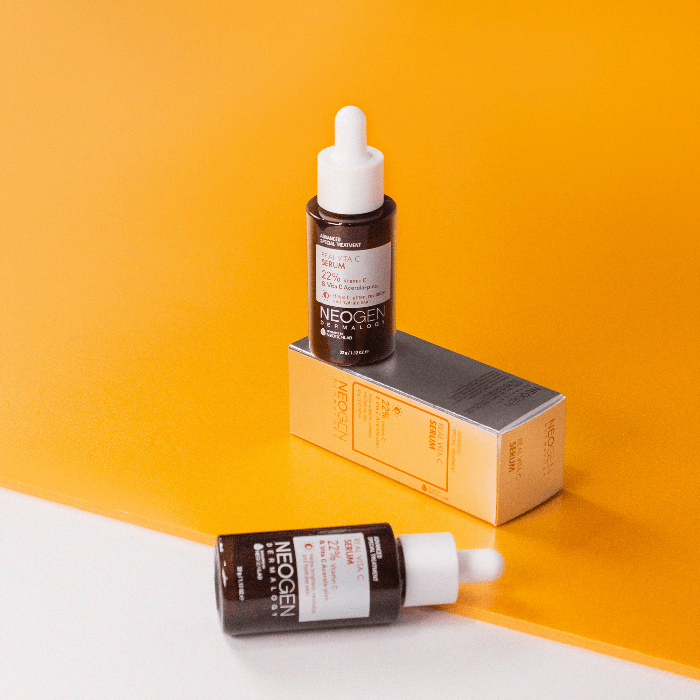 NEOGEN DERMALOGY Real Vita C Serum (32g)
NEOGEN DERMALOGY Real Vita C Serum 1.12 oz / 32g
A super potent Vitamin C Serum is enriched with 12% of Vita C Acerola-plex and 10% of Sodium Ascorbyl Phosphate - a stabilized source of vitamin C - along with citrus fruit extracts and vitamin complex (Vitamin E, Vitamin B5) that all work together to brighten and firm the appearance of skin for healthy-looking complexion.
This revolutionary serum containing Hyaluronic Acid is to make sure the skin remains hydrated and smooth as well.
NEOGEN DERMALOGY Real Vita C Serum (32g)
Key Ingredients
Sodium Ascorbyl Phosphate (SAP)
> Sodium Ascorbyl Phosphate (SAP) is specifically developed for use as a stabilized source of Vitamin C that does not easily degrade from oxidation. Light-stable and oxygen-stable.

> Protect skin from oxidative damages, a main factor of skin aging
> Improve appearance of fragile and dull skin
> Prevents skin from further troubles and breakouts
Citrus Fruits (Lemon Extract, Lime Extract, Orange Extract, Grapefruit Extract, Tangerine Extract)
> Containing abundant Vitamin C
> Deliver firming and nutritive benefits to skin


How To Use
1. After thoroughly cleansing and toning, apply an appropriate amount of it onto the entire face. Smooth and gently pat over skin until fully absorbed.
2. Recommend using one vitamin C product to avoid over-exfoliating.
What's unique?
Brightening:

The mixture of 12% of Vita C Acerola-plex and 10% of Sodium Ascorbyl Phosphate works as powerful reboot ingredients to help brighten up the skin tone by diminishing the appearance of photo damage, providing radiant and luminous skin.

Firming and Revitalizing:

Loaded with 5 citrus fruit (Lemon, Lime, Orange, Tangerine, grapefruit) extracts containing abundant Vitamin C deliver benefits of firm and revitalized skin.

Prevent Skin Troubles:

The formula containing Tocopherol (Vitamin E) and Panthenol (Vitamin B3) provide nutritive benefits to skin while keeping skin healthy, preventing further skin troubles.

Hydrating:

Containing Hyaluronic Acid to provide ultimate hydration and keep skin moisturized.