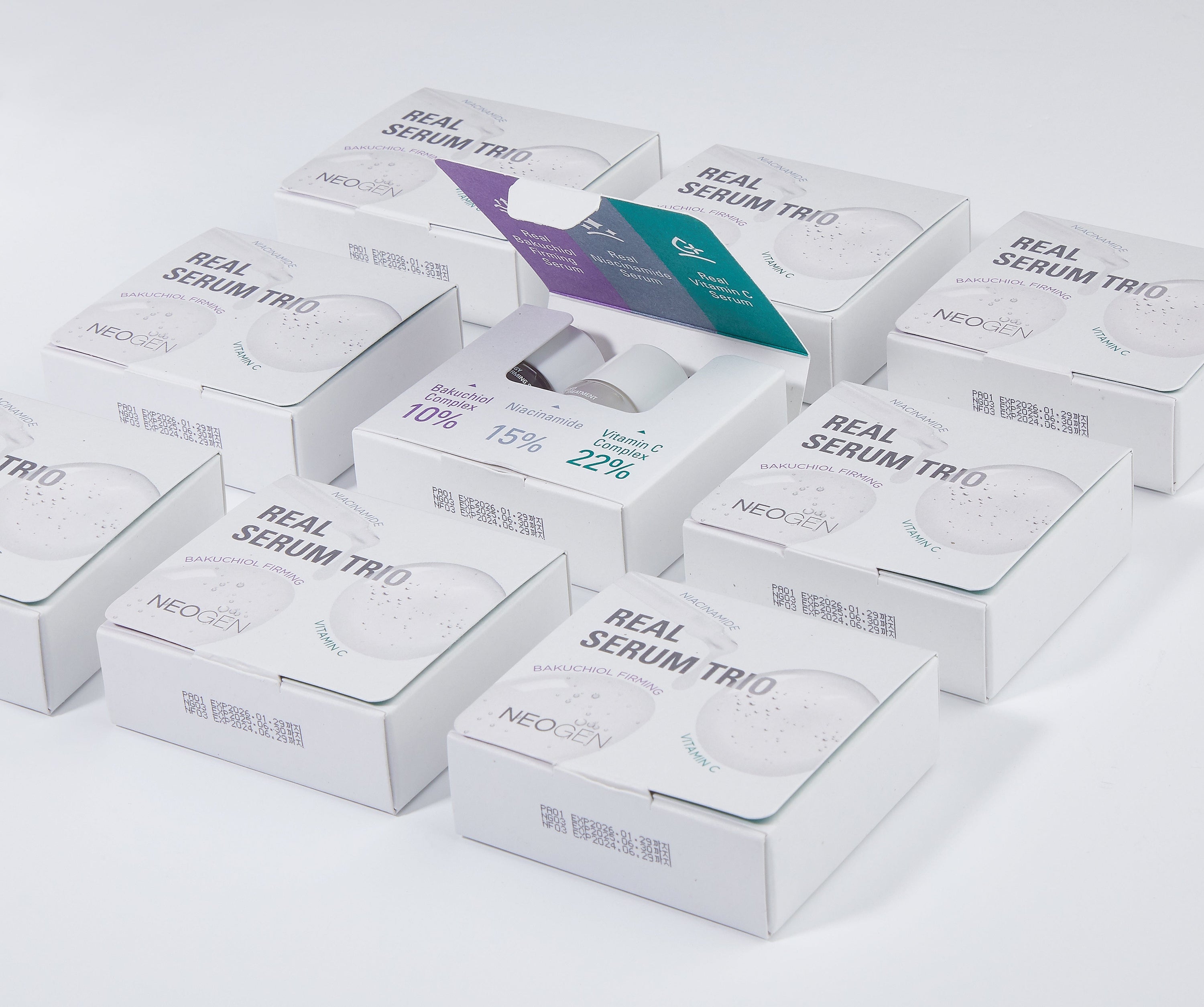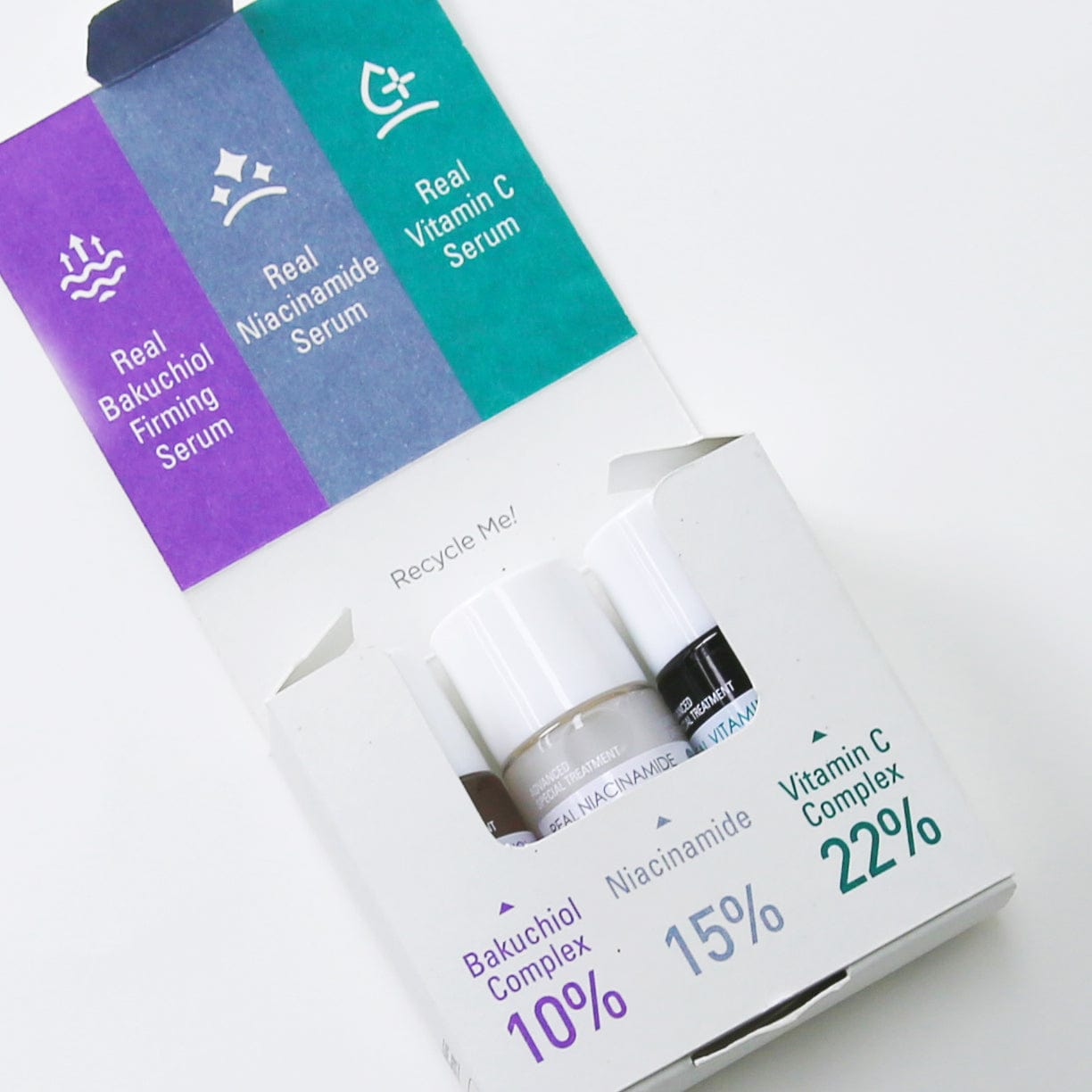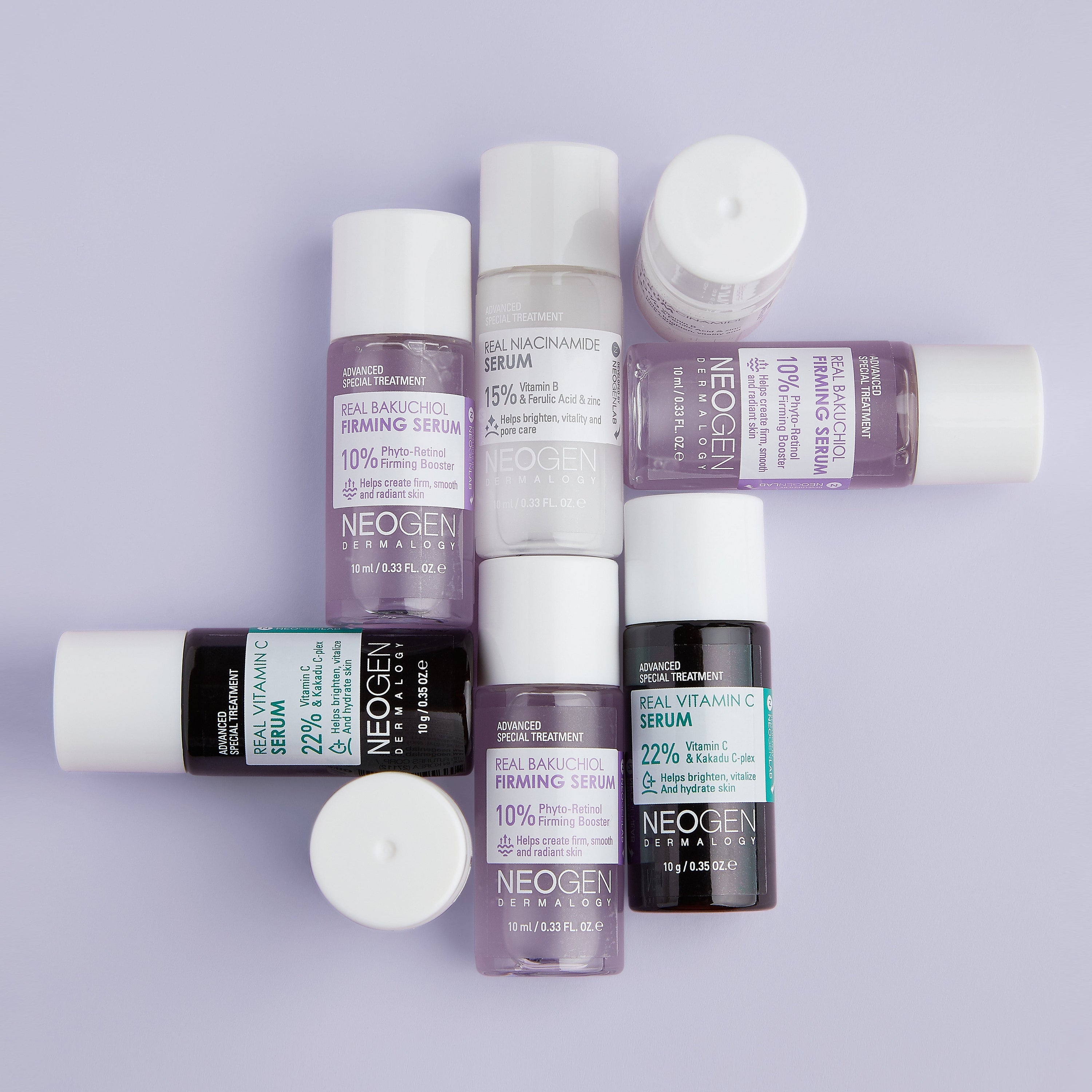 NEOGEN DERMALOGY REAL SERUM MINI TRIO SET
Introducing our best selling serums mini-sized! 
This trio set includes the Real Bakuchiol Firming Serum, Real Niacinamide Serum and Real Vitamin C Serum stored in 10ml bottles - a great size to accompany your travels. 
All 3 serums are Korean Vegan Certified. 
Key Benefits


Real Bakuchiol Firming Serum
Natural anti-aging ingredient that is an natural alternative to Retinol 
Collagen boosting 
Hydrates while firming the skin 
Leaves skin smooth and radiant 


Real Niacinamide Serum
Prevents blemishes and freckles from appearing on the surface. 
Prevents production of pigments 
Brightens skin 
Soothe skin 
Leaves skin radiant and protected


Real Vitamin C Serum 
Lightens blemishes and hyperpigmentation 
Brightens skin 
Revitalize skin 
Hydrate skin and boost radiance 
NEOGEN DERMALOGY REAL SERUM MINI TRIO SET