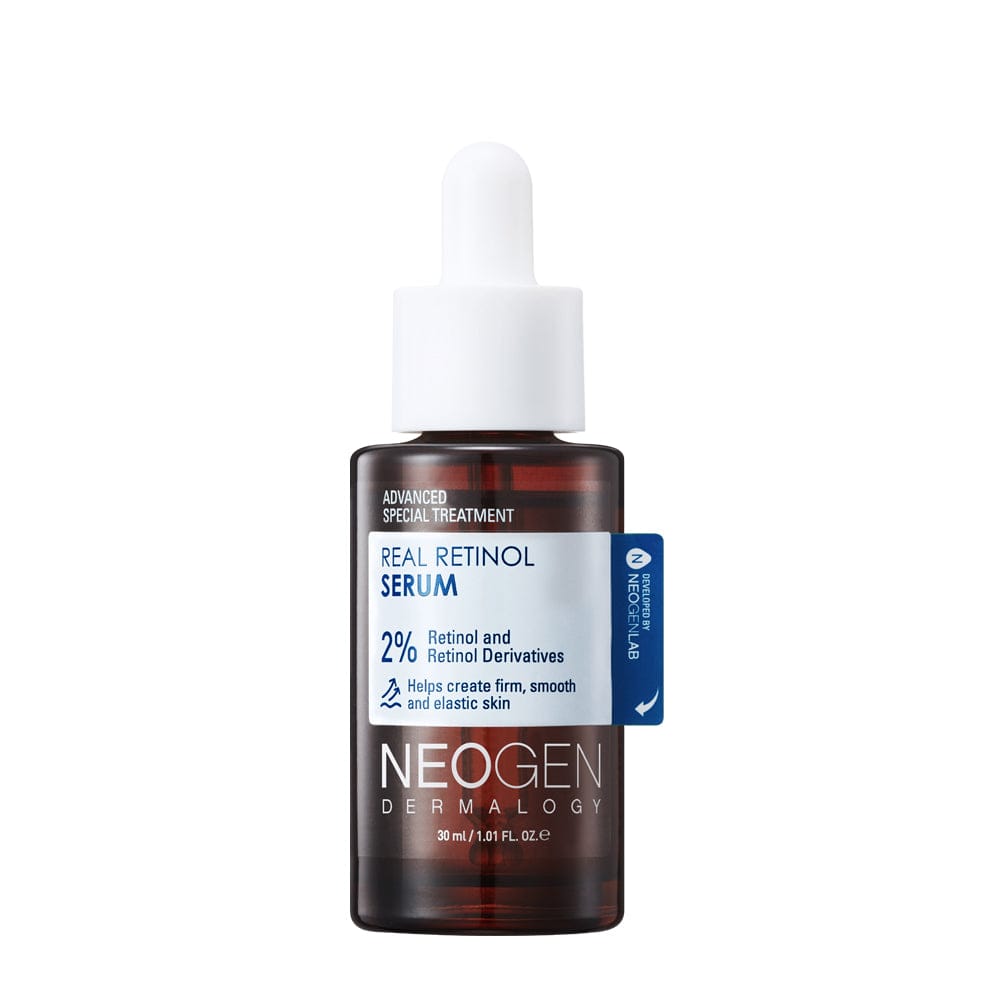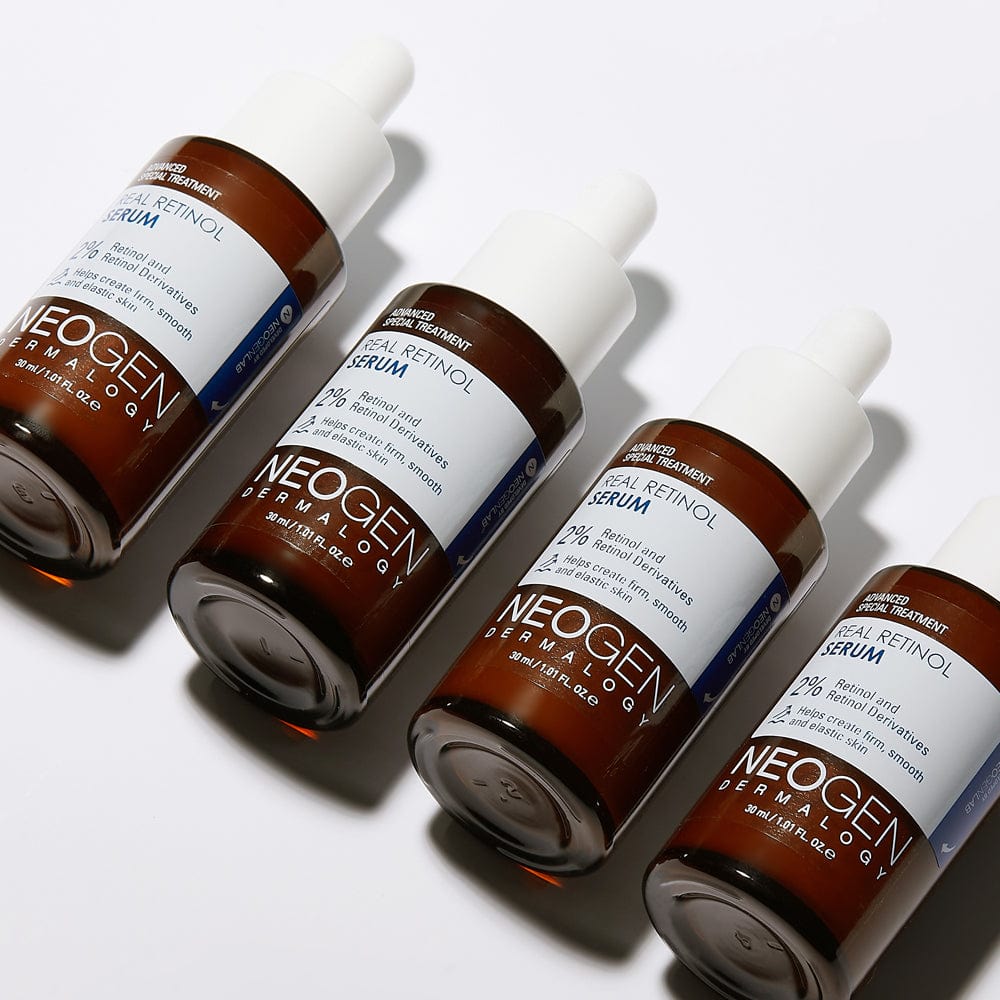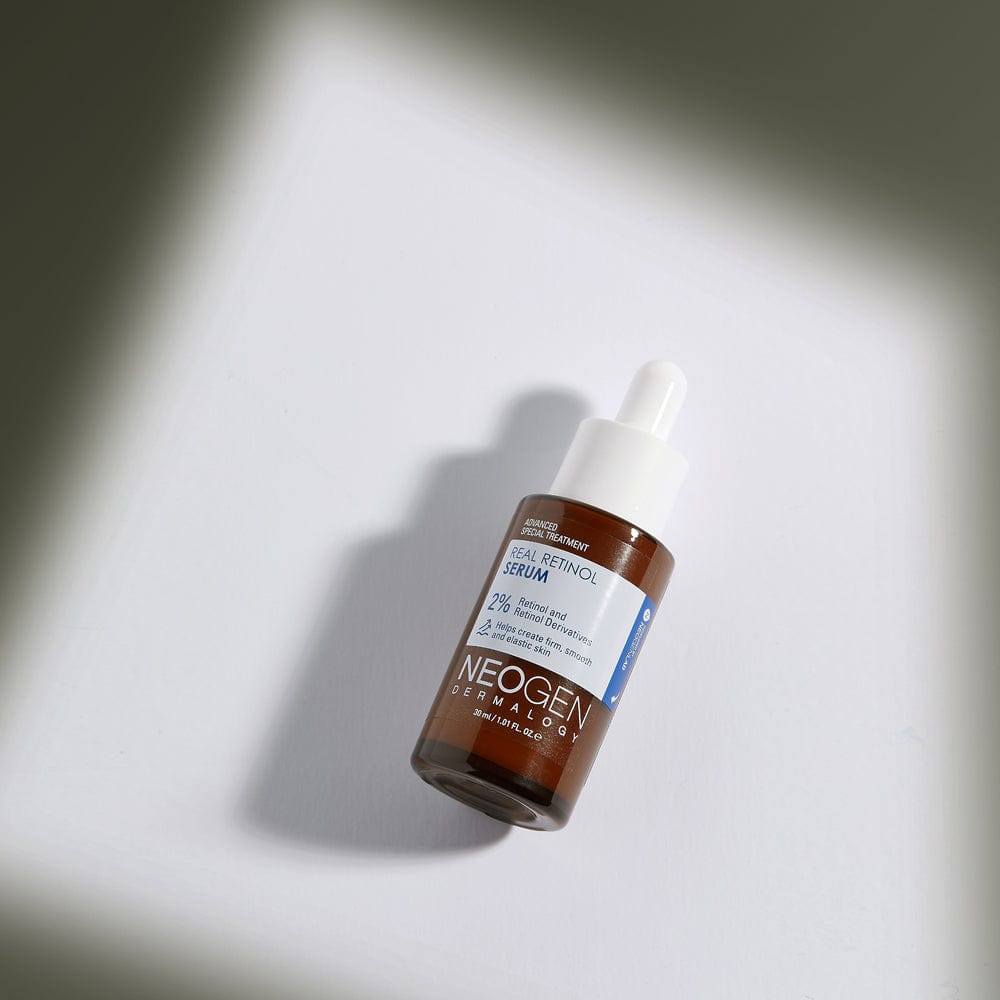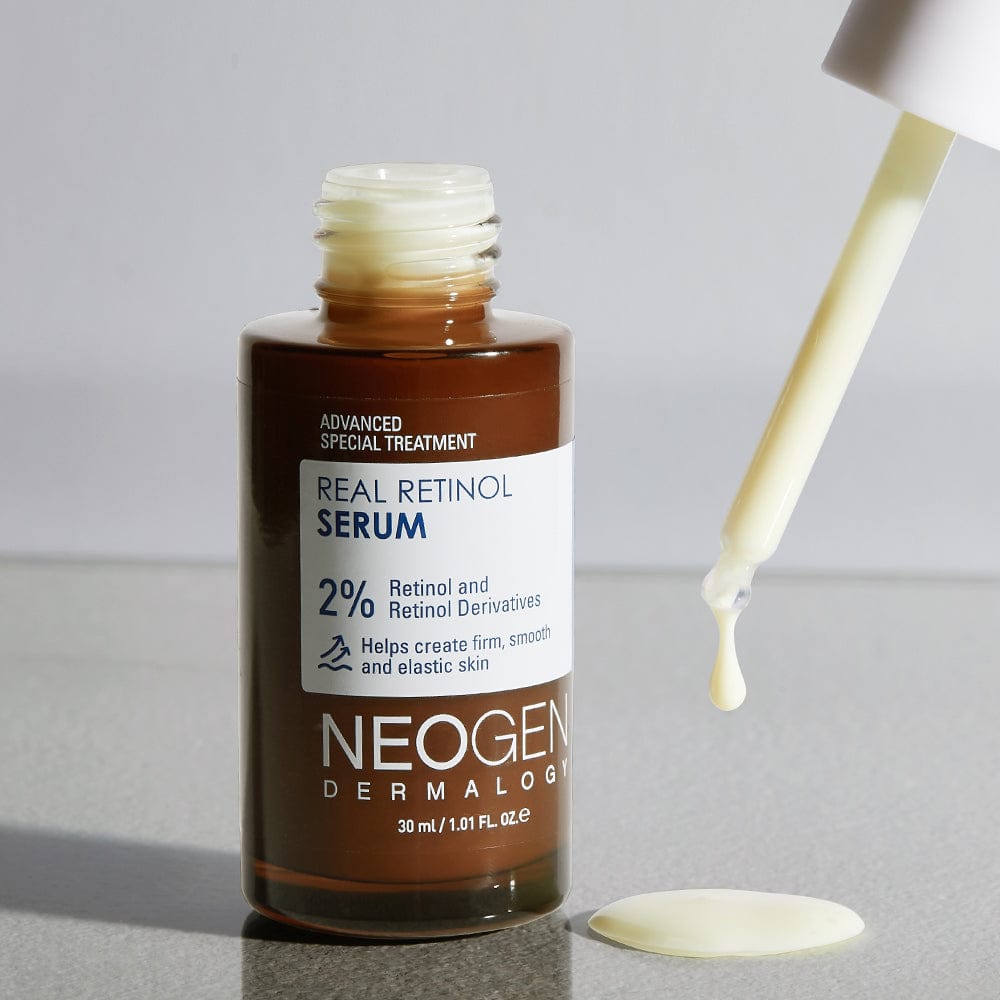 NEOGEN DERMALOGY Real Retinol Serum (30ml)
The secret ingredient to anti-aging. Formulated with 0.01% of retinol and 2% of retinyl palmitate, it minimizes skin sensitivity but maximizes effective results. The biosysthesis of these ingredients boost collagen production and elastin in the skin allowing wrinkles to fade, and slow down signs of aging. 
This serum also contains BASAM™ a patented ingredient that quickly and effectively calms irritated skin and boost hydration at the same time. Unlike the typical retinol serums in the market, Neogen's are in a form of mild-milk essence that goes onto your skin smoothly without causing irritation. 
Key Ingredients 
Retinol and Retinol Derivatives - Skin elasticity booster 
BSASM

™ - Skin calming and protection 

Adenosine - Wrinkle care 
Caution 
Please use it with care and do not let the product get in your eyes 
We recommend all users to do a patch test before actually using the product to check for allergic reaction 
We recommend you to incorporate this serum into your night routine as skin sensitivity increases during the day. * If it's used during the day please pair it with a sunscreen. 
Do not use it together with scrubs, exfoliating products and vitamin C
NEOGEN DERMALOGY Real Retinol Serum (30ml)