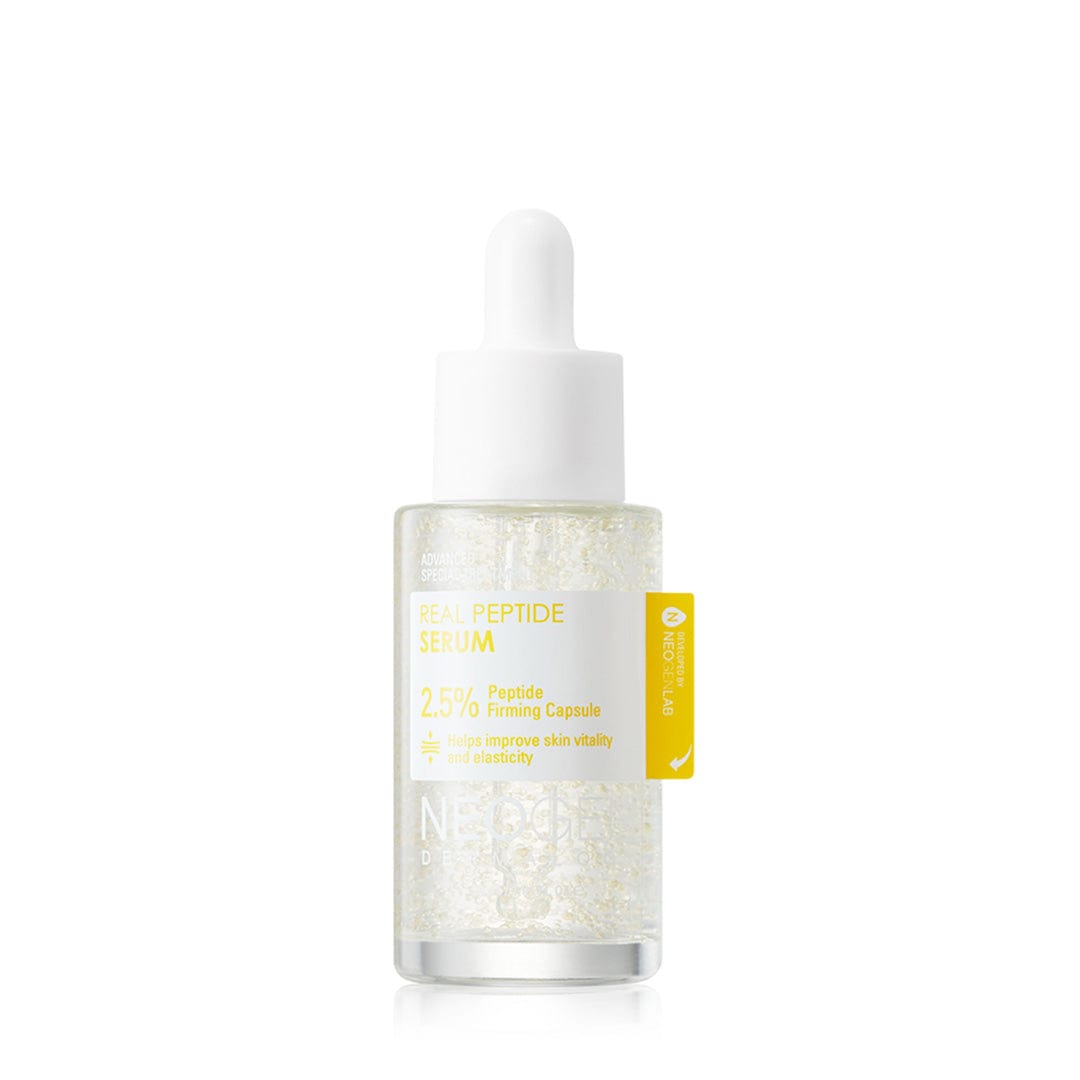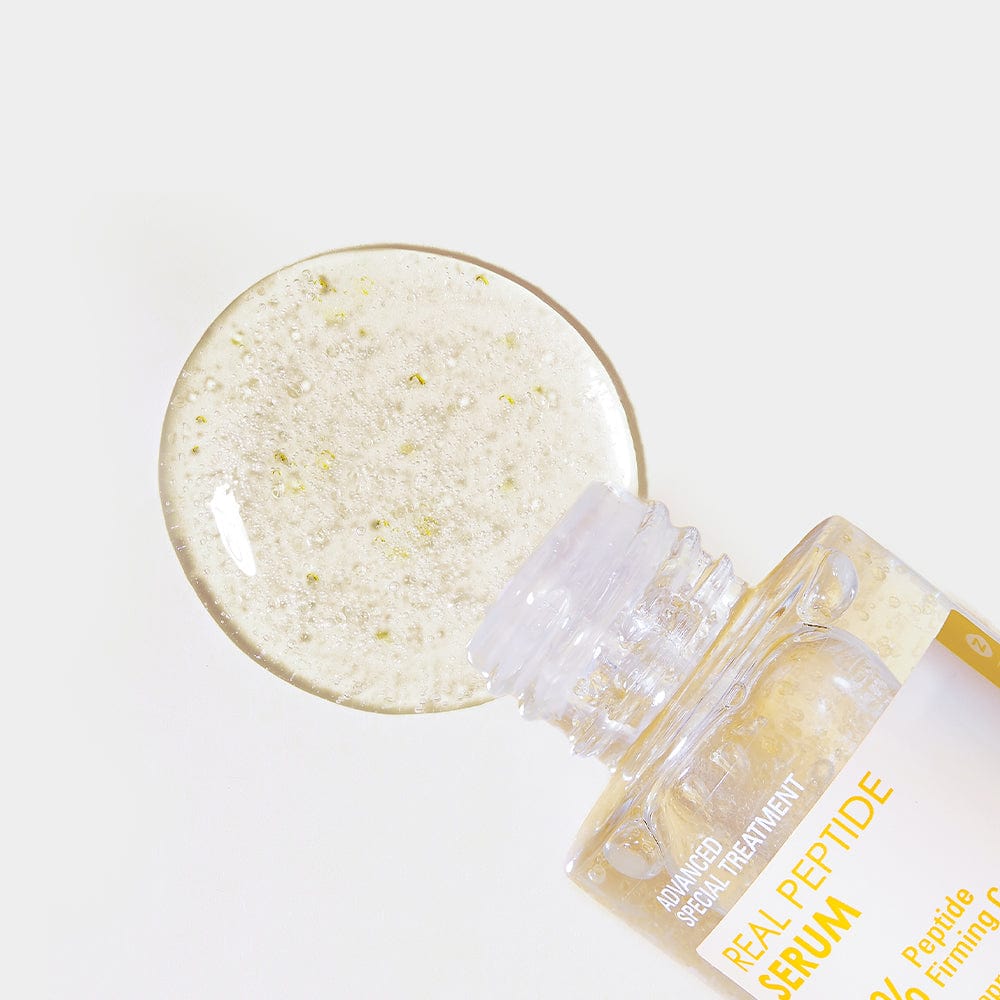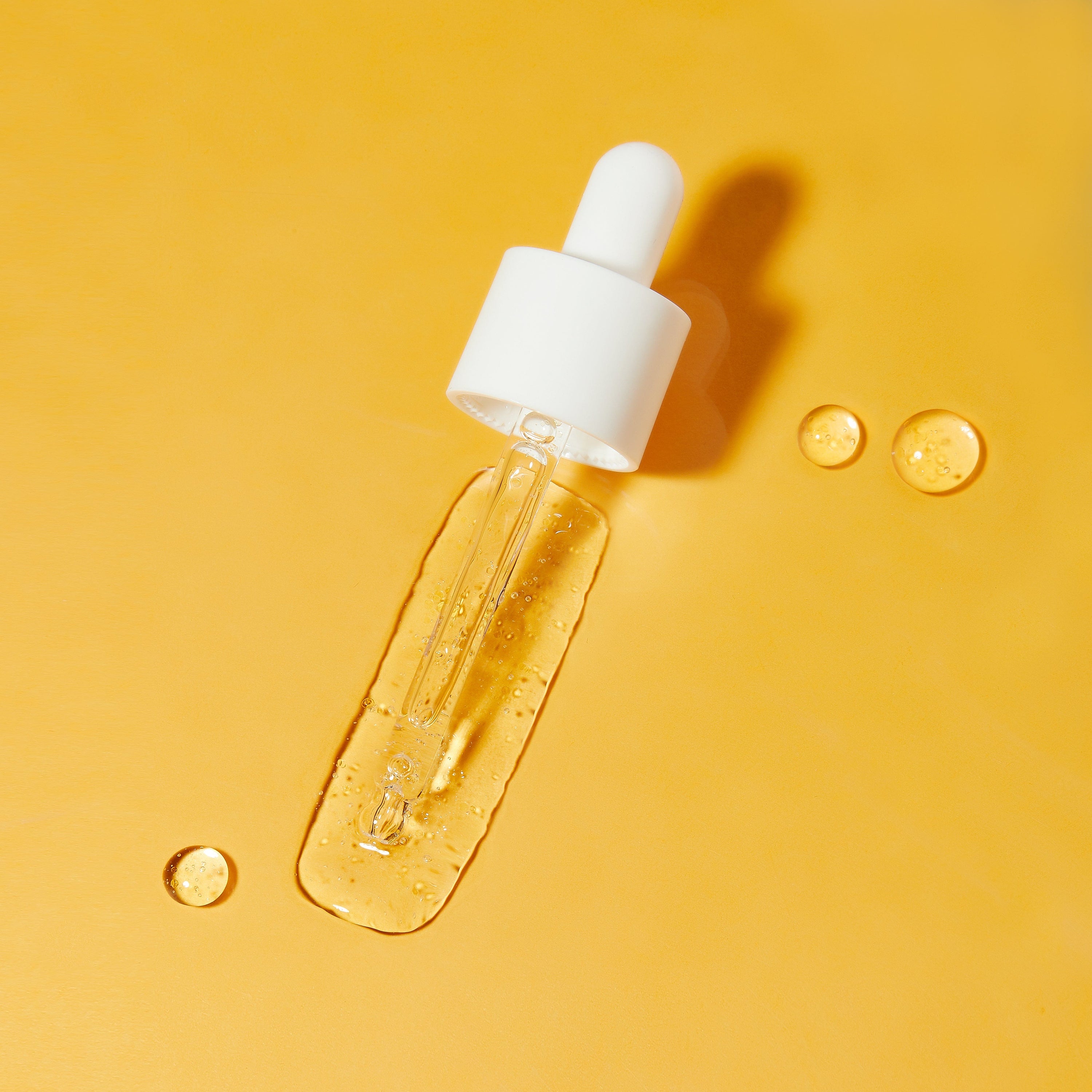 NEOGEN DERMALOGY Real Peptide Serum (30ml)
Neogen Dermalogy Real Peptide Serum delivers a powerful fusion of 13 peptides, niacinamide and adenosine - a perfect combination to improve skin elasticity, moisturize and diminish pore size. 
Discover improved skin tone, texture and vibrancy in your complexion, and the confidence that comes with it! 
Key Ingredients 
13 Type Peptide - Wrinkle care 

Niacinamide - Skin hydration and Pore care  

Adenosine - Wrinkle care 
Usage Tip

Tip 1. Ampoule + Sheet mask 
Moisturize and hydrate your skin with the Real Peptide Serum before putting on sheet mask. The serum will help deliver the active ingredients seamlessly into the deeper layers of your skin. 
After applying evenly over your face, reapply on sensitive or dry areas that require extra attention to further boost the effectiveness.  
Tip 3. Hydrated smooth base 
Want a more moisturized and high coverage base? Drop 2-3 drops of this serum and mix them together before use. 
NEOGEN DERMALOGY Real Peptide Serum (30ml)