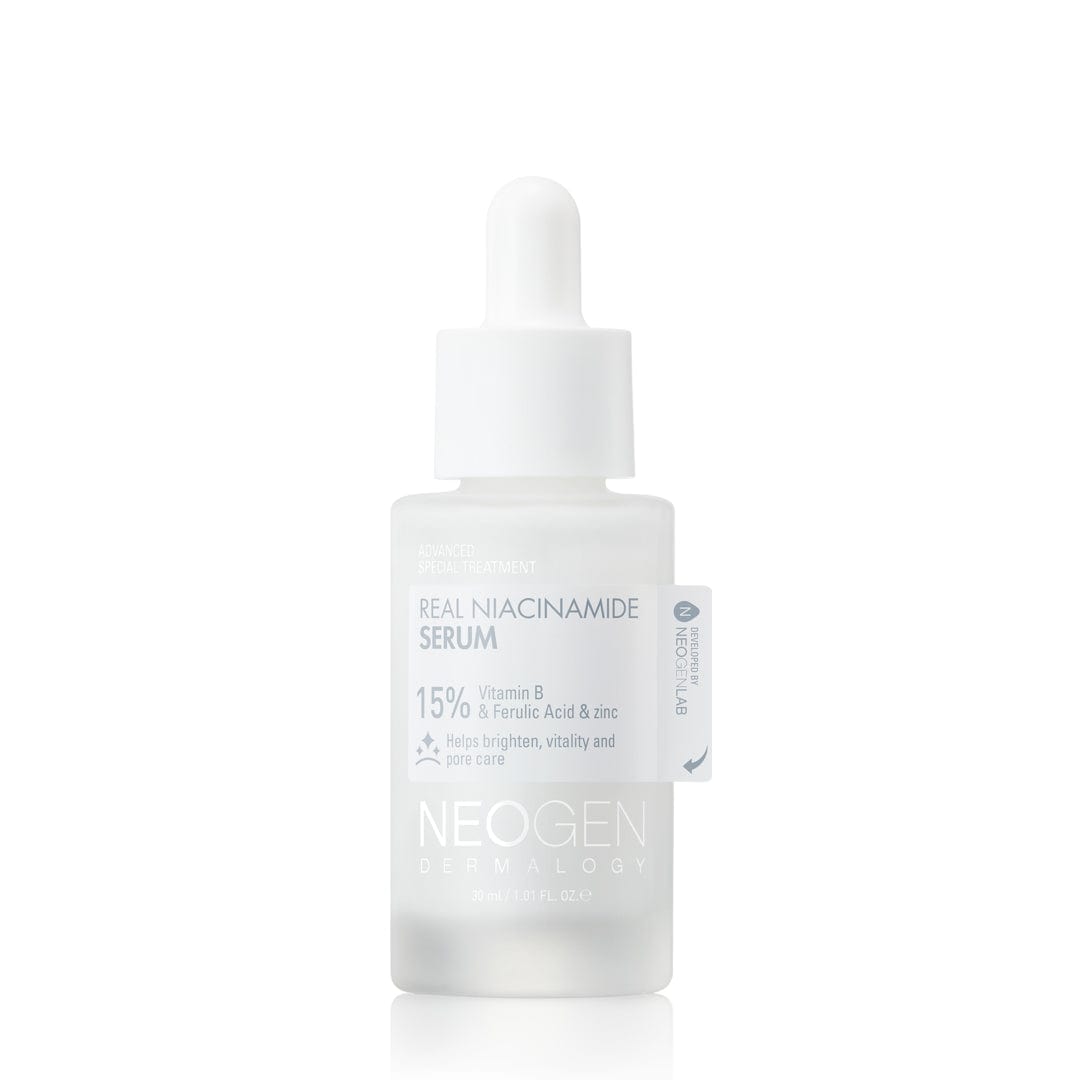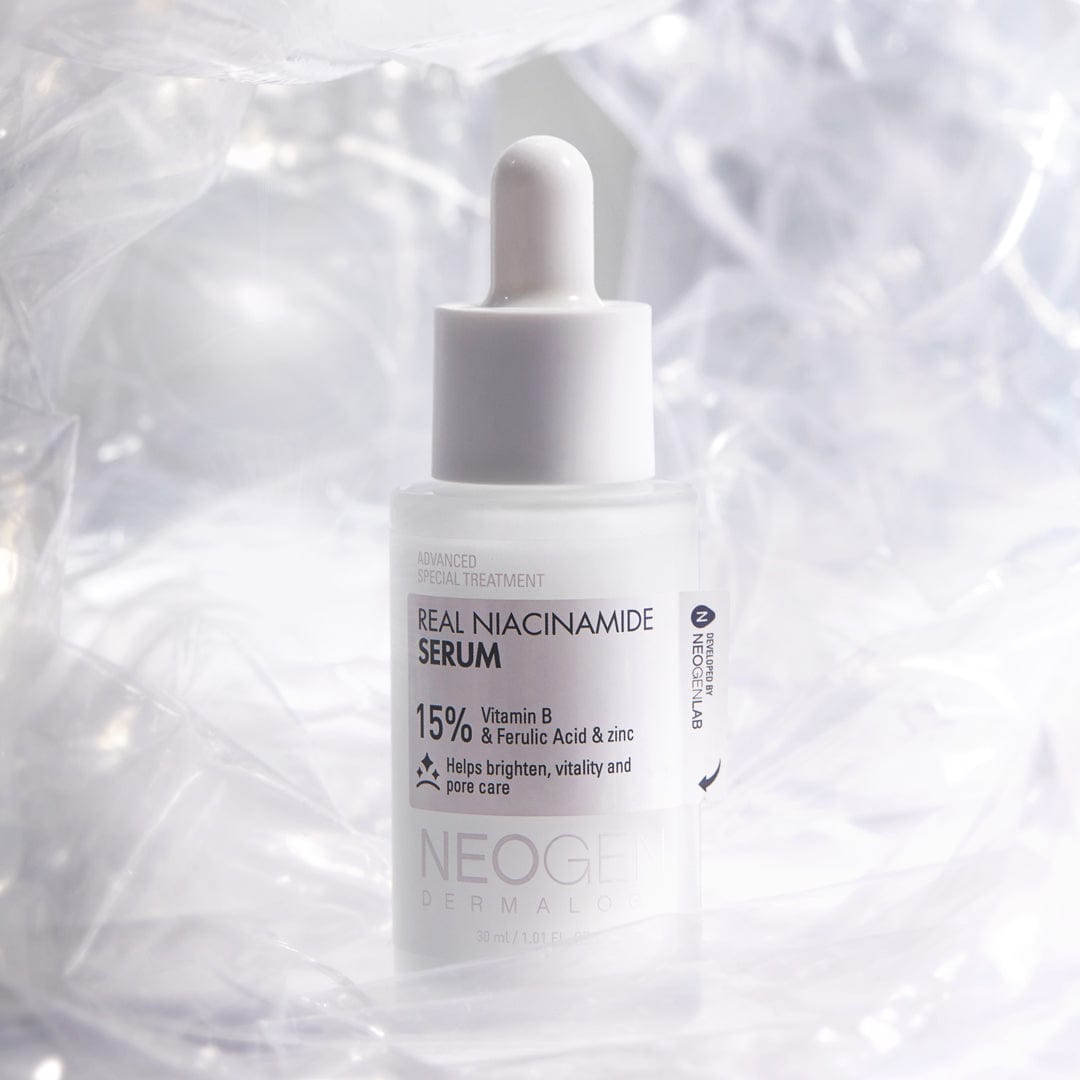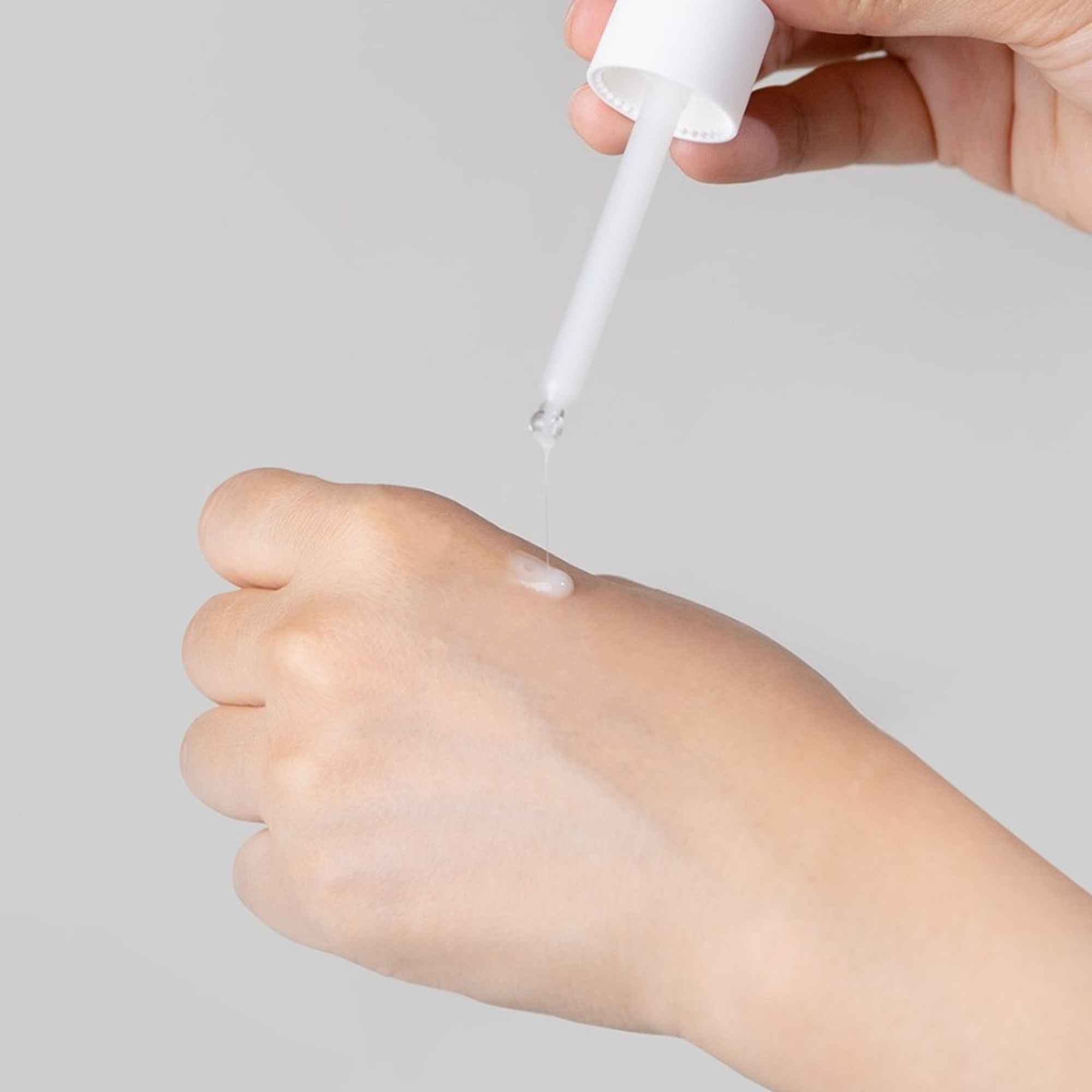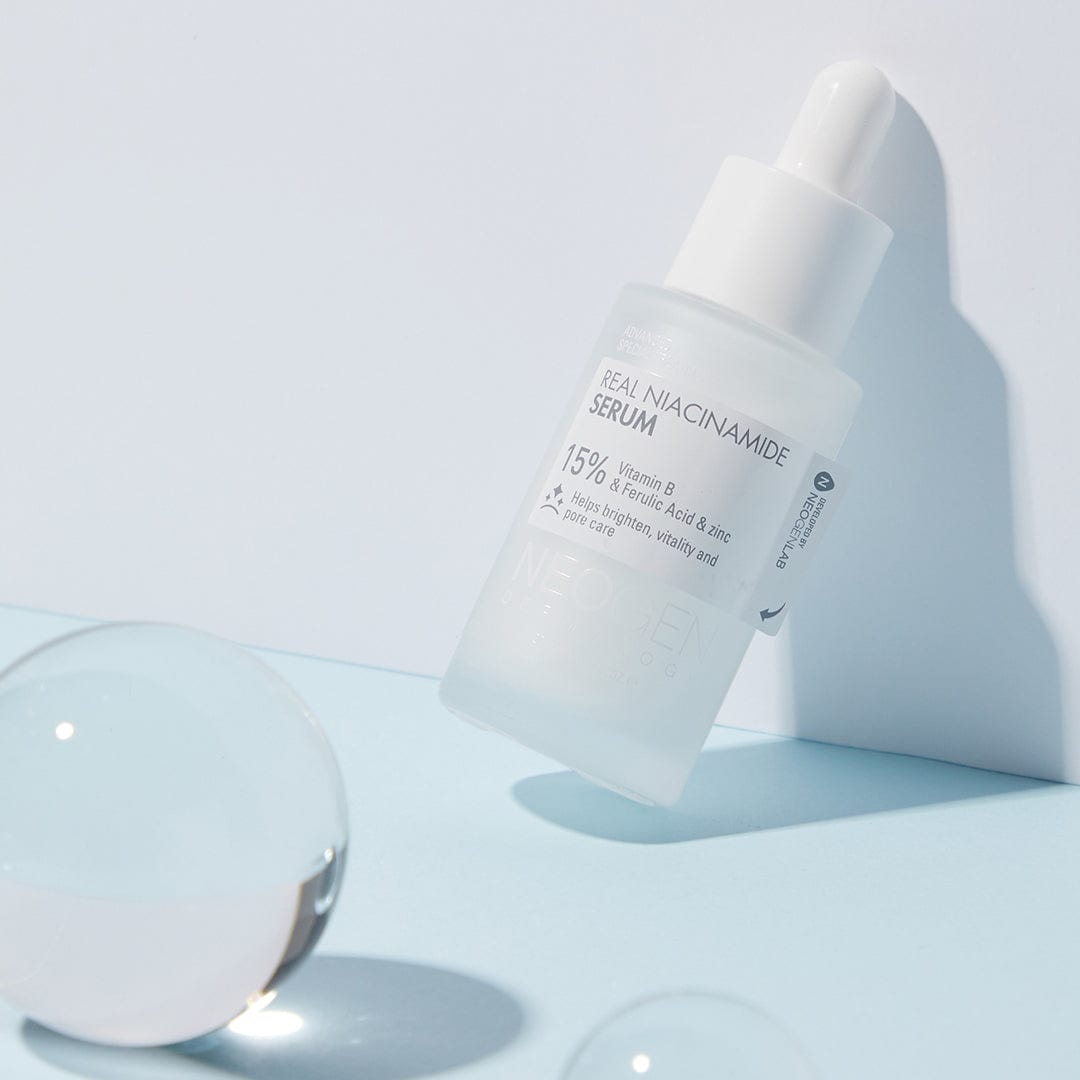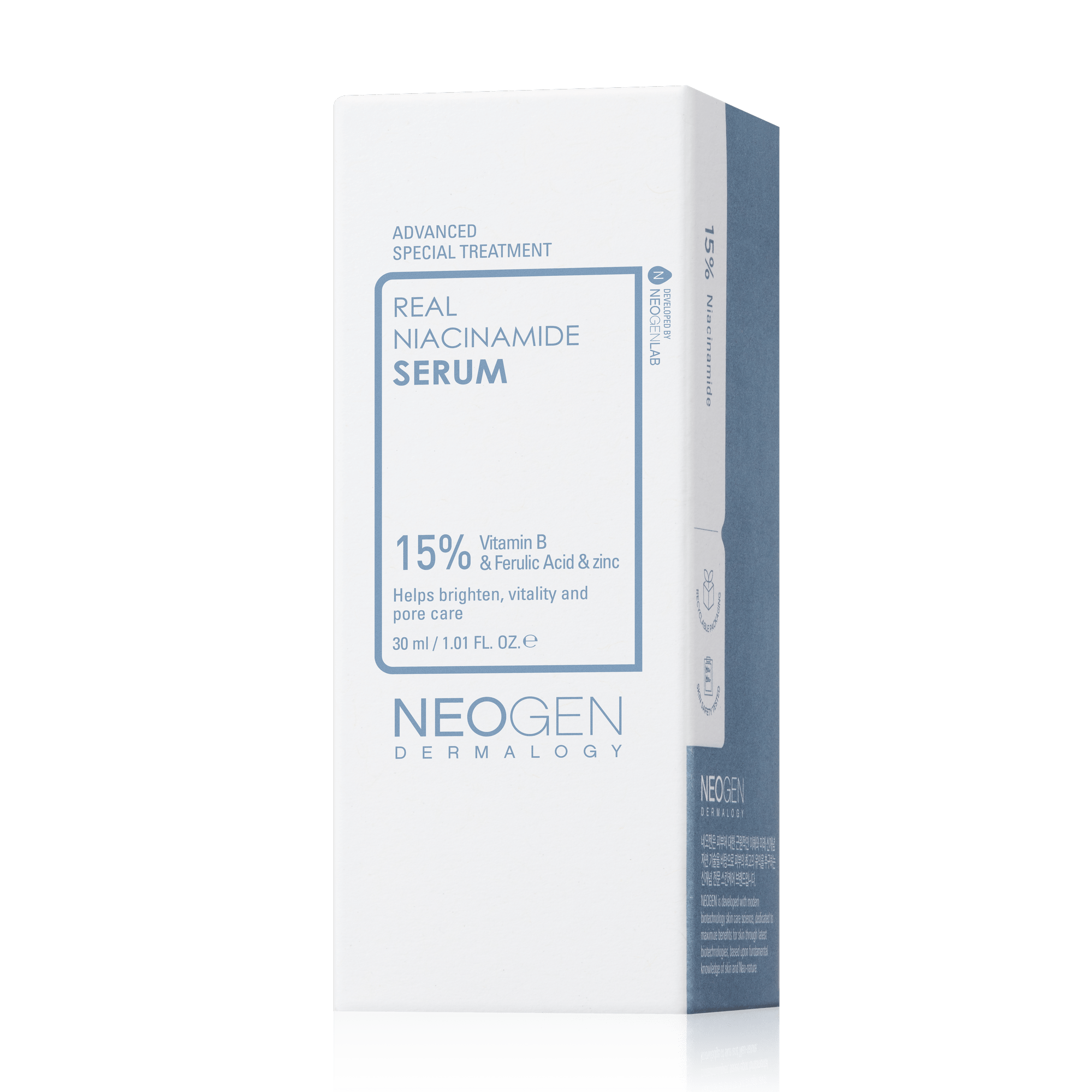 NEOGEN DERMALOGY Real Niacinamide 15% Serum (30ml)
A triple function serum containing 15% Niacinamide, Ferulic Acid and Alpha-bisalol to brighten the skin, lighten pigmentations and control sebum production for a blemish and pimple-free skin.
Key Ingredients
Niacinamide
Helps prevent blemishes and freckles from appearing on the surface of the skin by blocking the transfer of melanin from the pigment-forming melanocytes.
Arbutin 
Prevents the production of pigments by inhibiting the expression of tyrosinase - a precursor of melanin pigment.
Ferulic Acid
Protects the skin from active oxygen that stimulates melanocytes while suppressing the production of melanin pigments.
Benefits
How To Use
After using toner, take an appropriate amount and apply gently along the skin texture for better absorption.
*Use morning and night.
Product Information

●

The synergy effect of 

15% of niacinamide, arbutin, ferulic acid, and vitamin B

 improves not only external blemishes but also deeper layers of the skin. This smoothens out the mottled skin and fills the dull skin with vitality !

● Niacinamide and zinc ingredients are used to control excessive sebum production and improve uneven skin by reducing dull and stretched pores, blackheads and white heads.  
● Approved by the Korea Vegan Certification Standards and Skin Irritation Tests, this clean beauty product is suitable for individuals with sensitive skin. The hypoallergenic formula is used to calm troubled skin effectively.
NEOGEN DERMALOGY Real Niacinamide 15% Serum (30ml)