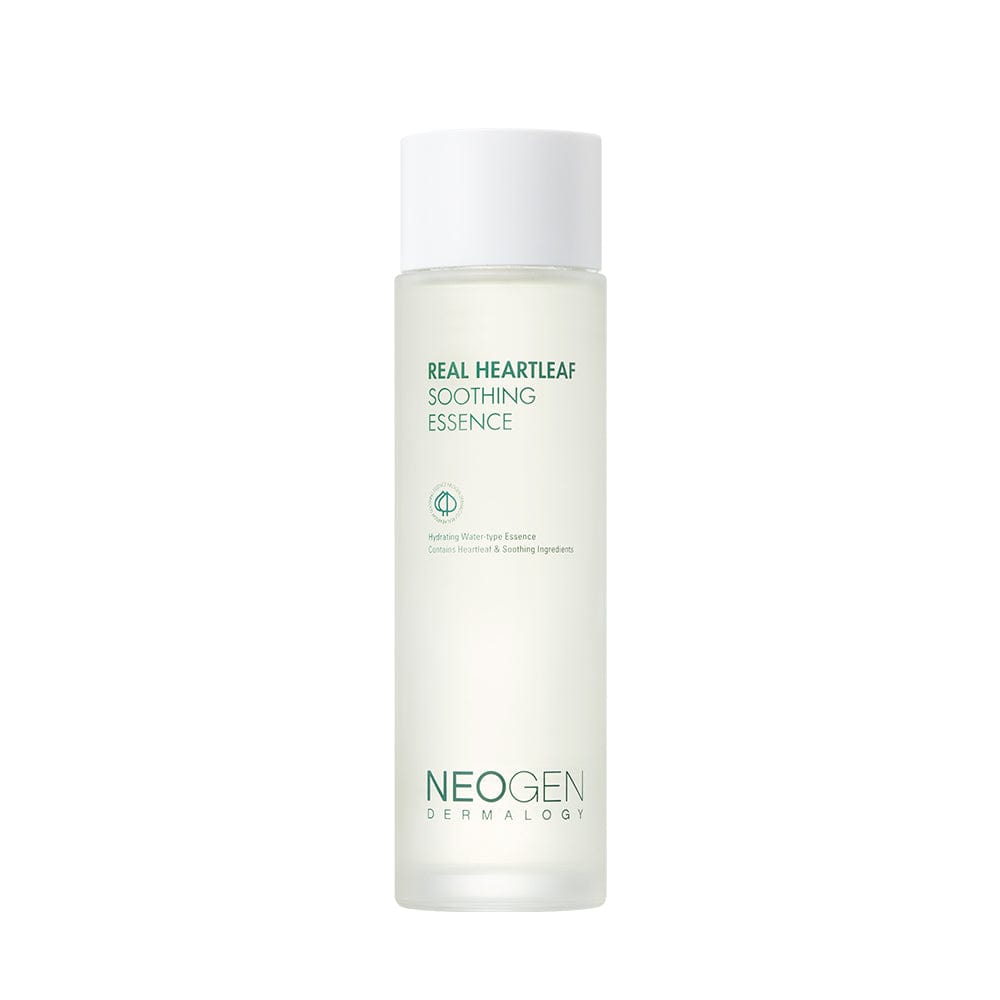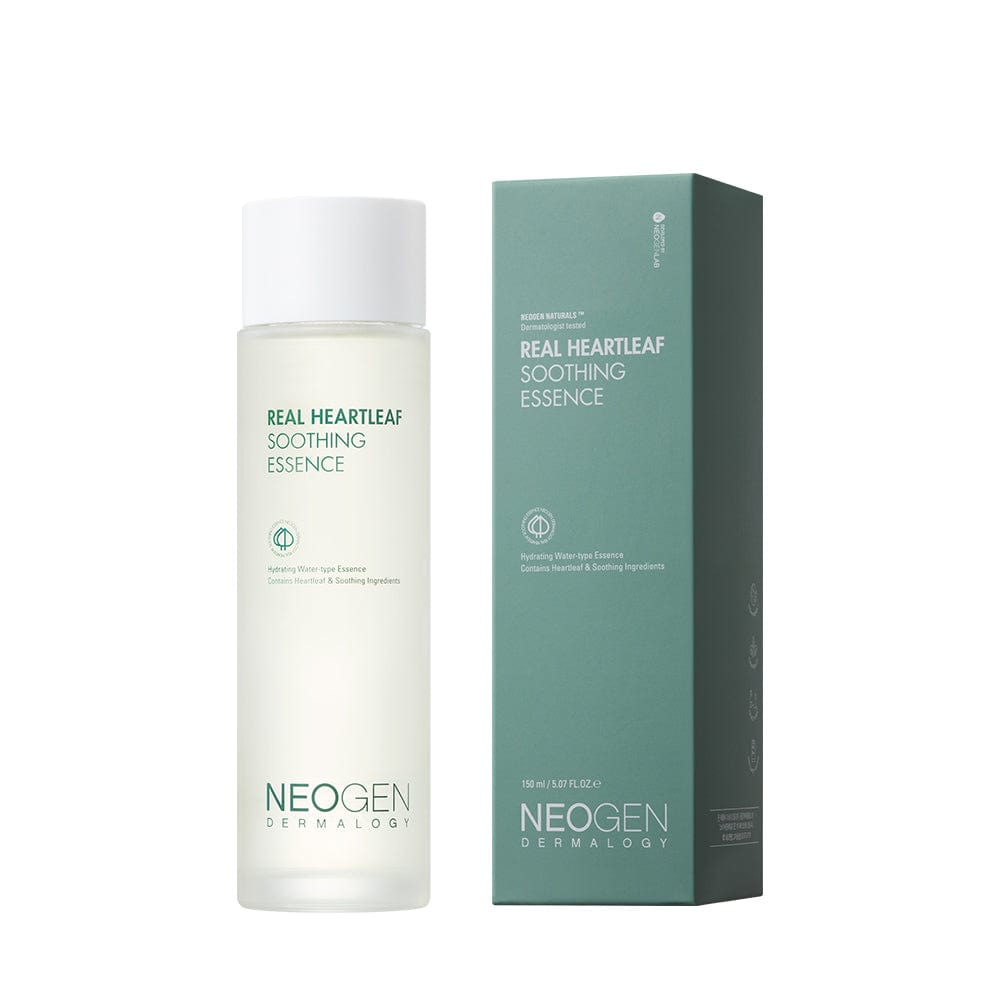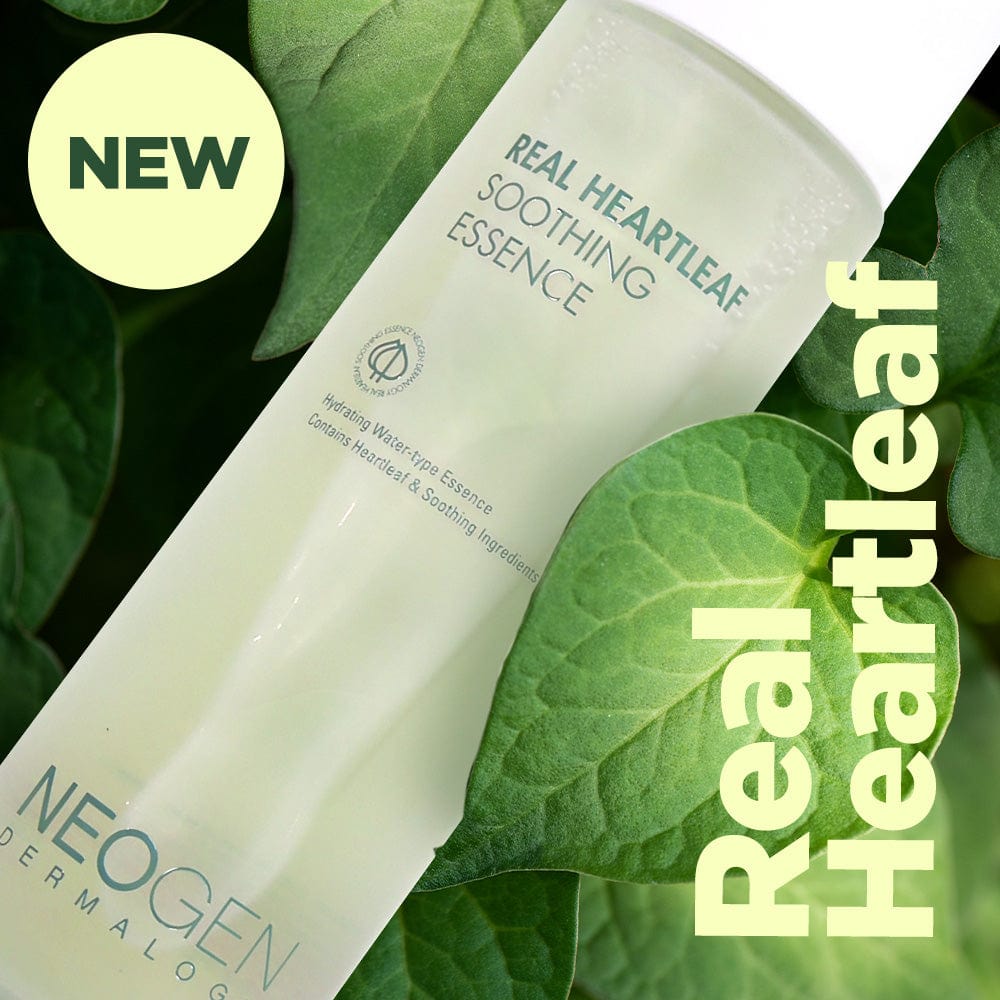 NEOGEN DERMALOGY Real Heartleaf Soothing Essence
Neogen Dermalogy Real Heartleaf Soothing Essence is a vegan formulated water-type essence that contains 87.5% Heart Leaf Extract, 8 Type Hyaluronic Acid, 6 Type Skin-calming Plant Extract all without the use of 20 harmful ingredients in the process. 
The texture of this essence is light on the skin which allows quick absorption without irritation. The essence itself also has a cooling effect, helping to calm the skin effectively upon every application. 
Key Ingredients 
Jojoba & Macadamia oil 
Moisture barrier and nutrients boost 
Calendula & Guaiazulene 
Fast calming and soothing effect, Reduce redness of skin 
Centella Asiatica & Wormwood
Direct moisture boost and skin calming effects on irritated skin
Recommended for individuals
Who requires targeted skin hydration  
Who are looking for an essence that does not irritate the skin  
Who are looking for a water-type essence to revitalize tired skin 
Who prefers a lightweight essence that moisturizes the deeper layers of the skin without leaving the skin sticky 
NEOGEN DERMALOGY Real Heartleaf Soothing Essence