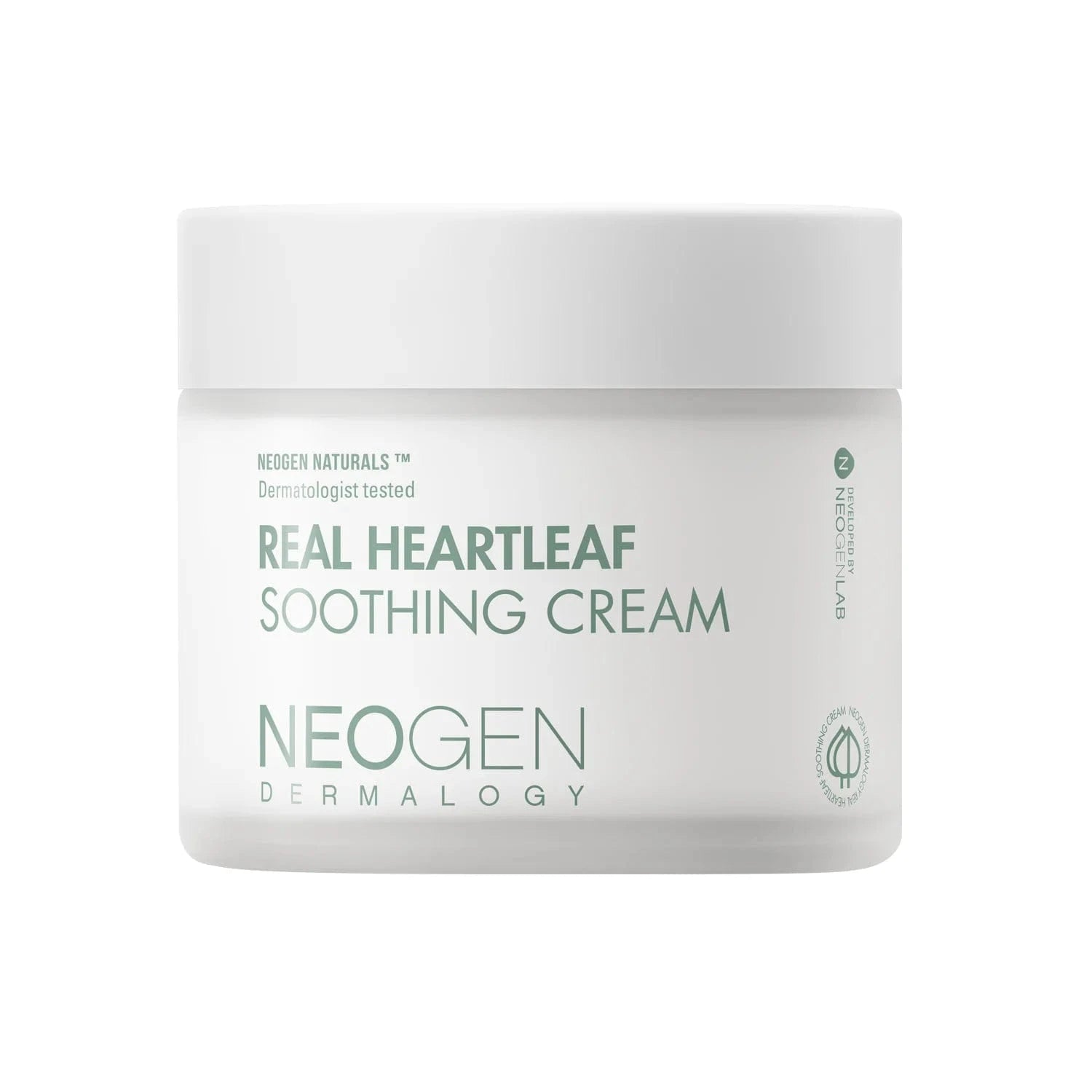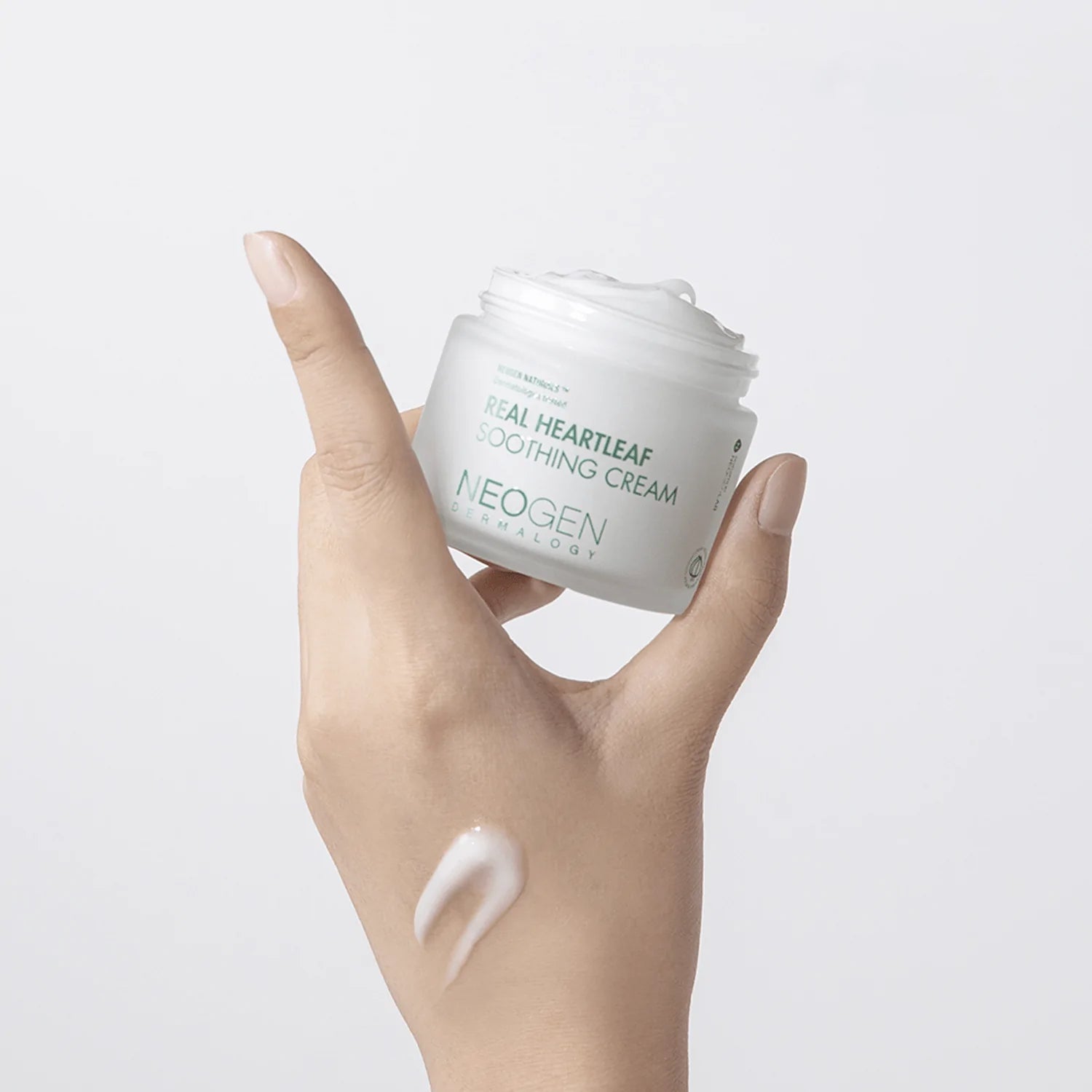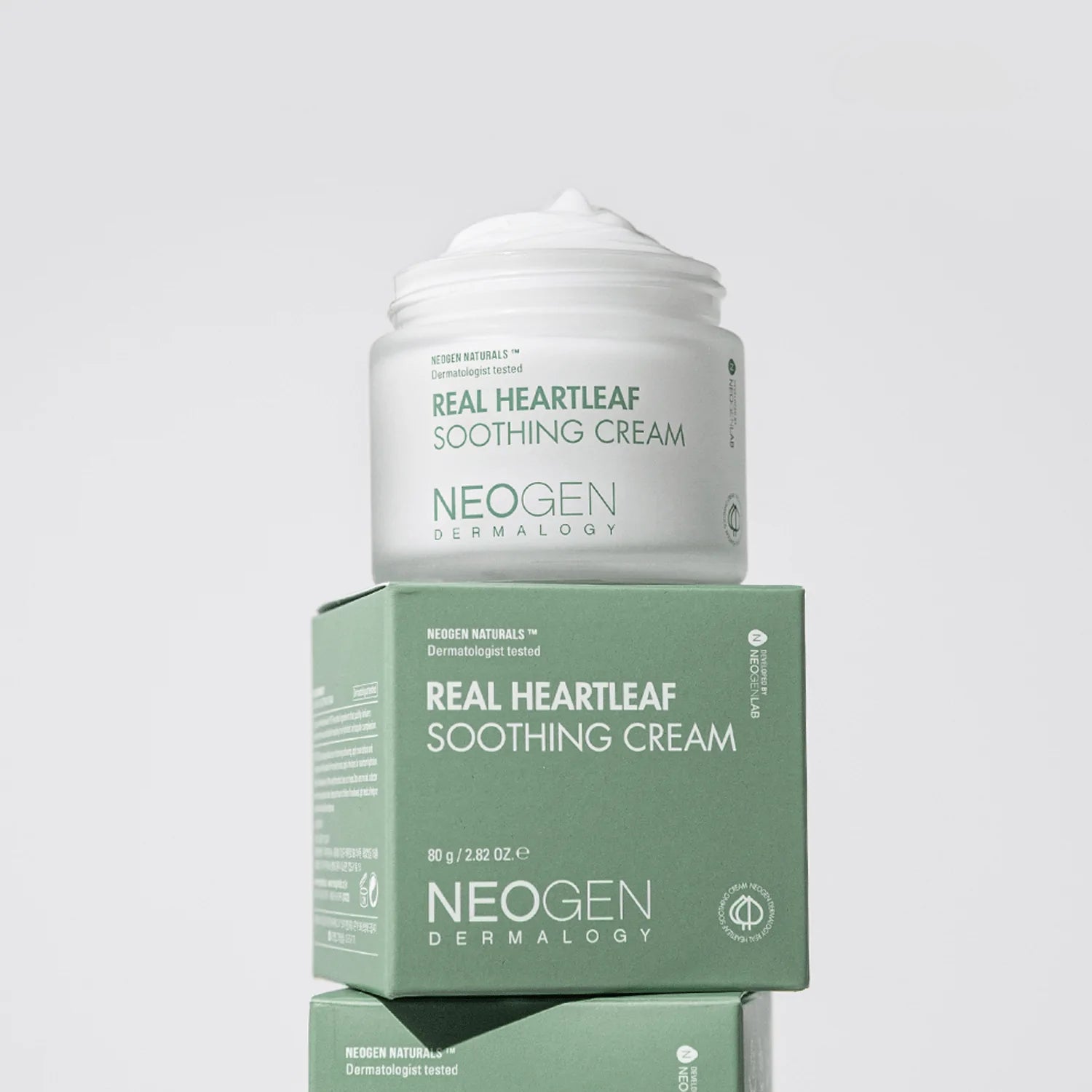 NEOGEN DERMALOGY Real Heartleaf Soothing Cream
Neogen Dermalogy Real Heartleaf Soothing Cream is a vegan gel type soothing cream that contains 75% heartleaf extract. This heartleaf cream has amazing skin soothing properties that calms irritated skin while delivering moisture into the skin. 

On top of heartleaf extract, this formula also includes ingredients such as Calendula, Guaiazulene, Plant Extracts, Arginine and 8 types of Hyaluronic Acids. This enhances the ability to retain moisture within the skin and extend its effectiveness from within. 
The product is also made free from 20 harmful ingredients such as scents, pigments and alcohol making it super safe for the skin without having to worry for any possible skin irritation. 
Key Ingredients 
Calendula & Guaiazulene 
Fast calming and soothing effect, Reduce redness of skin 
Centella Asiatica & Wormwood
Direct moisture boost and skin calming effects on irritated skin
Jojoba & Macadamia oil 
Moisture barrier and nutrients boost 
Recommended for individuals
Who are expierencing constant skin dryness 
Who are looking for a contentrated moisturizer 
Who are looking for a clean moisturizer 
Who prefers a lightweight hydrating moisturizer 
NEOGEN DERMALOGY Real Heartleaf Soothing Cream