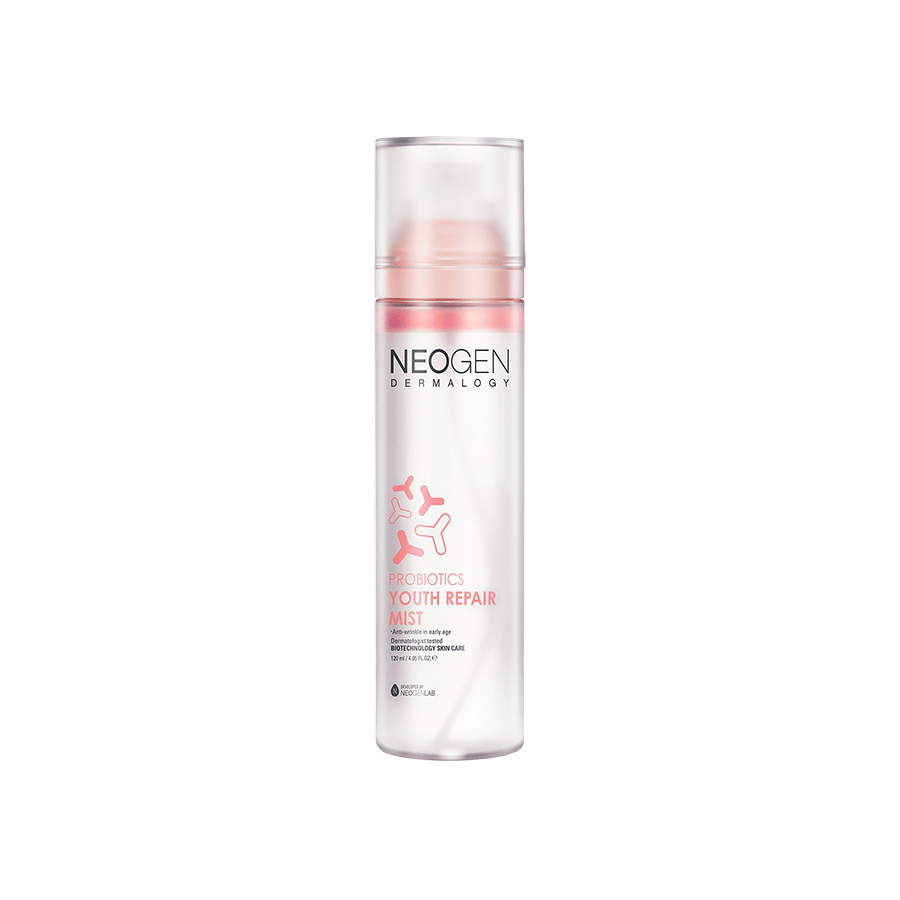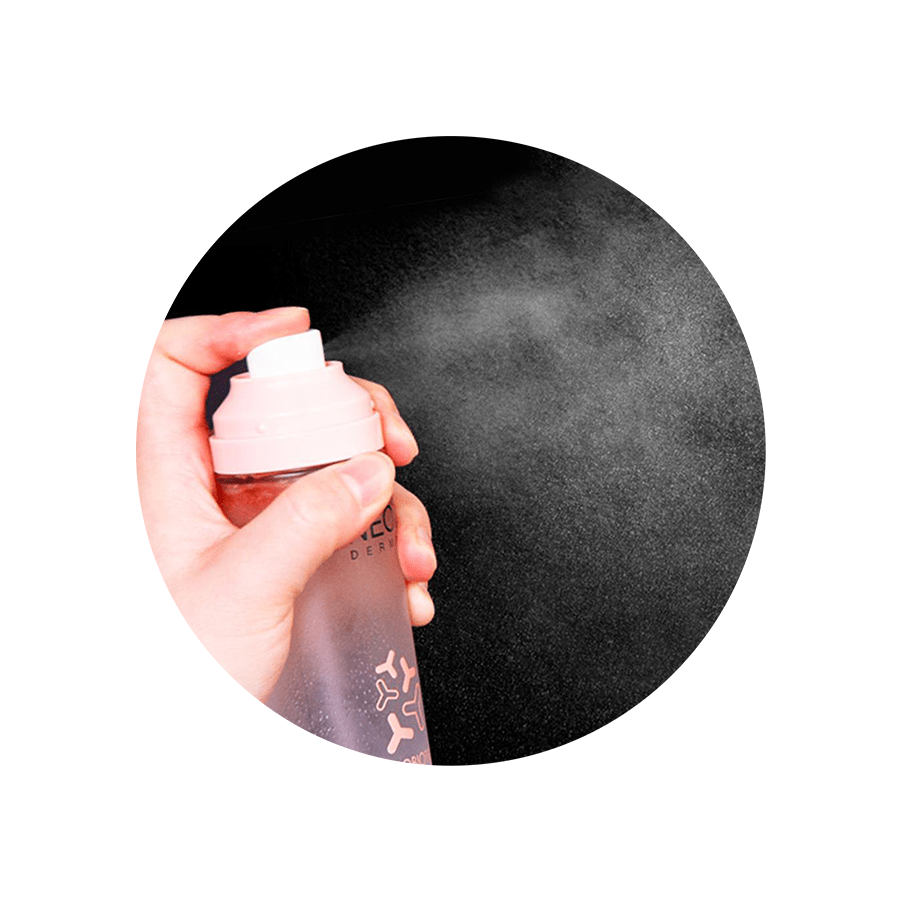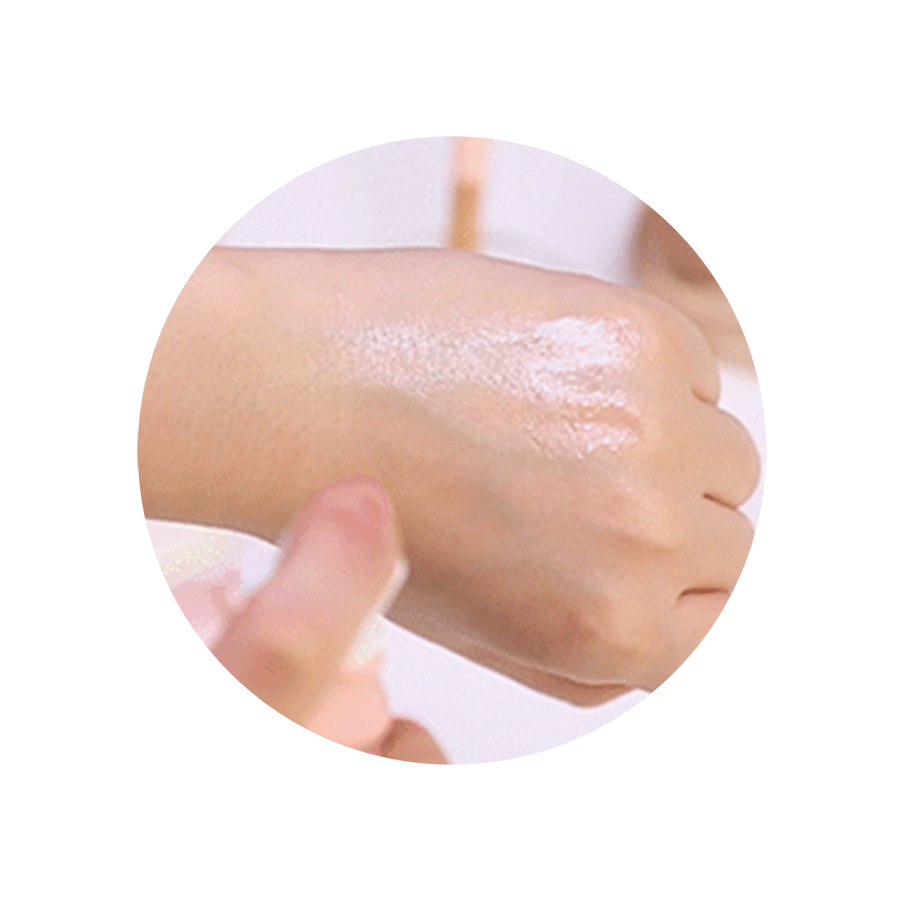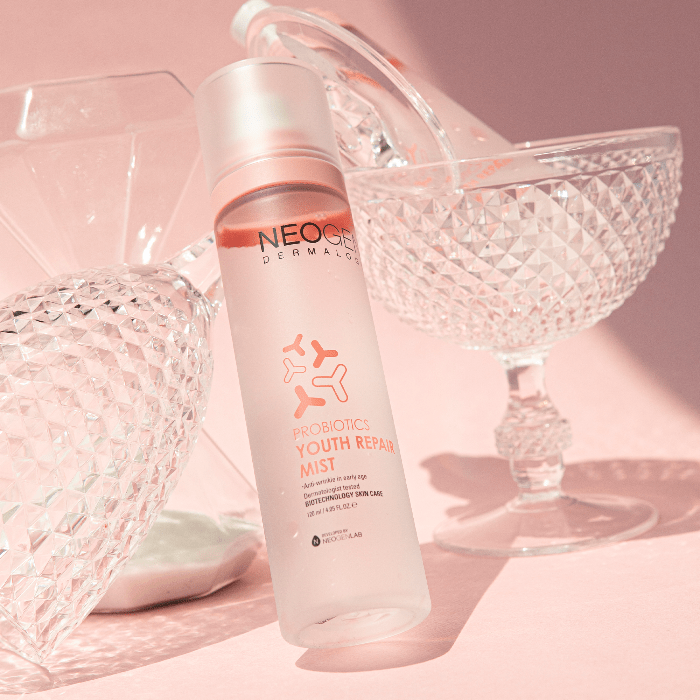 NEOGEN DERMALOGY Probiotics Youth Repair Mist 120ml
NEOGEN Dermalogy Probiotics Youth Repair Mist

Probiotics-fused mist that instantly coats skin moisture barrier and balances skin
Nourishing and moisturizing double-hydrating method to help balance skin
A combination of oil (5%), moisture (95%) that drenches skin with hydration and prevents moisture from evaporating with an oil barrier to help maintain a hydrated skin.

Formulated with superprobiotics + similar oil on our skin that crates a good biorhythm of skin
Formulated with superprobiotics and an oil complex Tru-Skin barrier similar to our skin lipid that improves weakened skin immunity and creates a good biorhythm of skin to effectively absorb nourishing ingredients into skin.
NEOGEN DERMALOGY Probiotics Youth Repair Mist 120ml
Key Ingredients
Bifida Ferment Lysate
Lactobacillus Ferment Lysate
How To Use
Shake mist to mix the moisturizing and oil layers, close eyes and spritz 20-30 cm away from face and lightly tap face to absorb into skin.
*Use daily after cleansing at night.
What's unique?
Non-sticky, water-fused, luminous skin!

Delivers non-sticky, hydration any time of the day with oil-drop infused capsules.