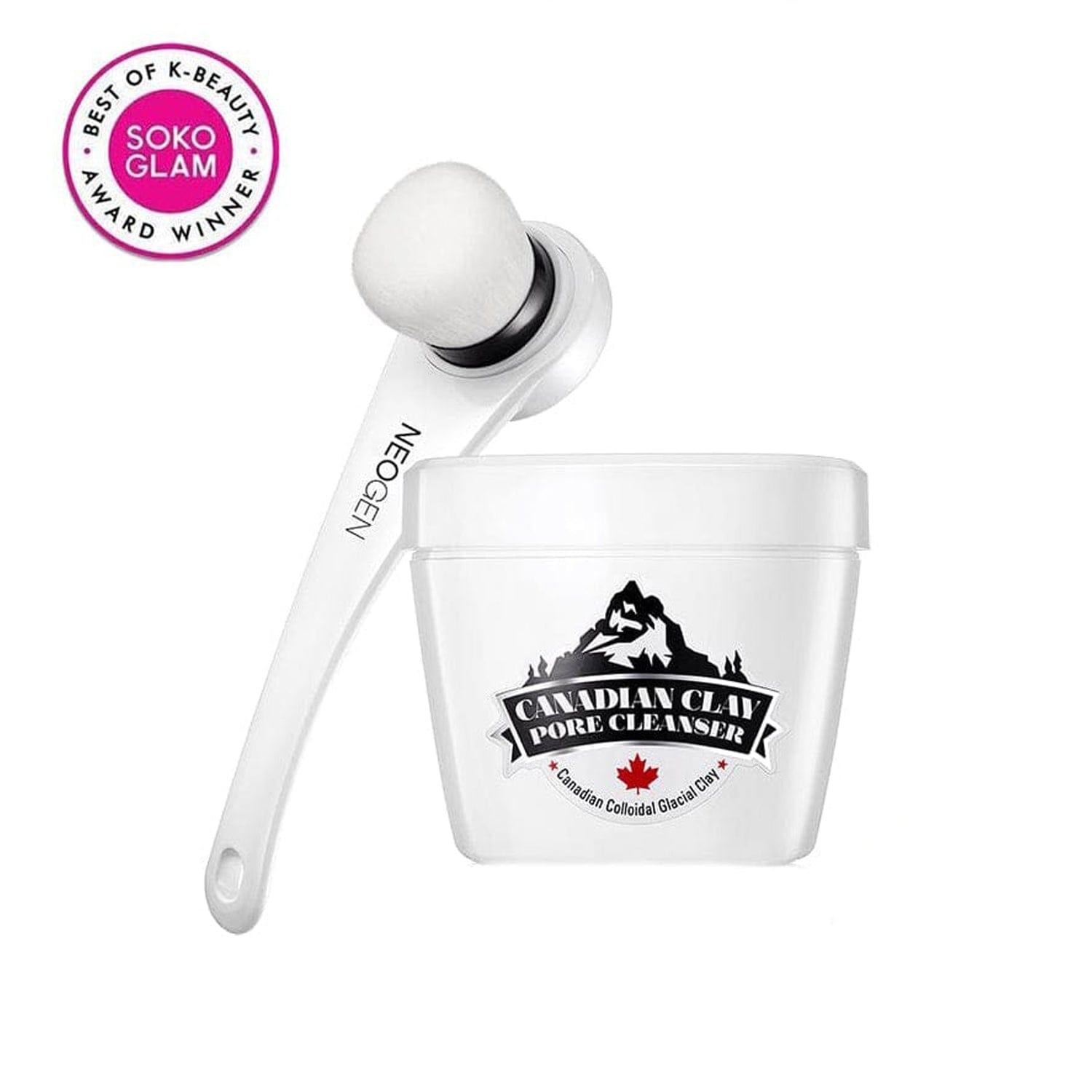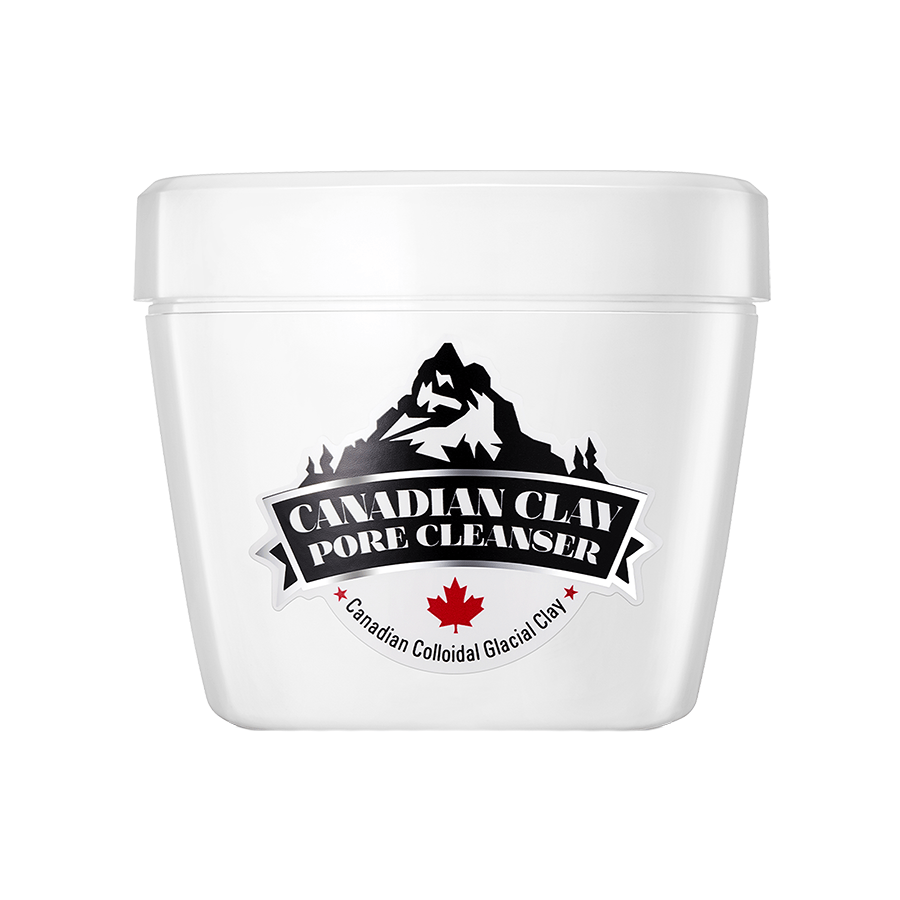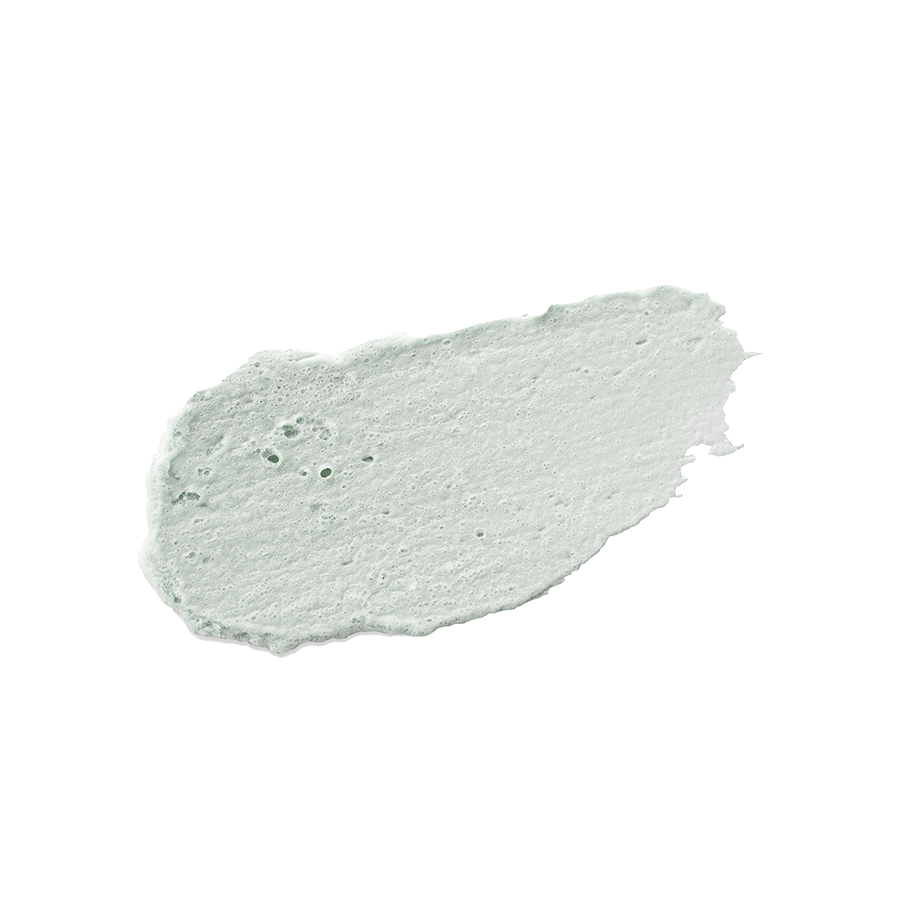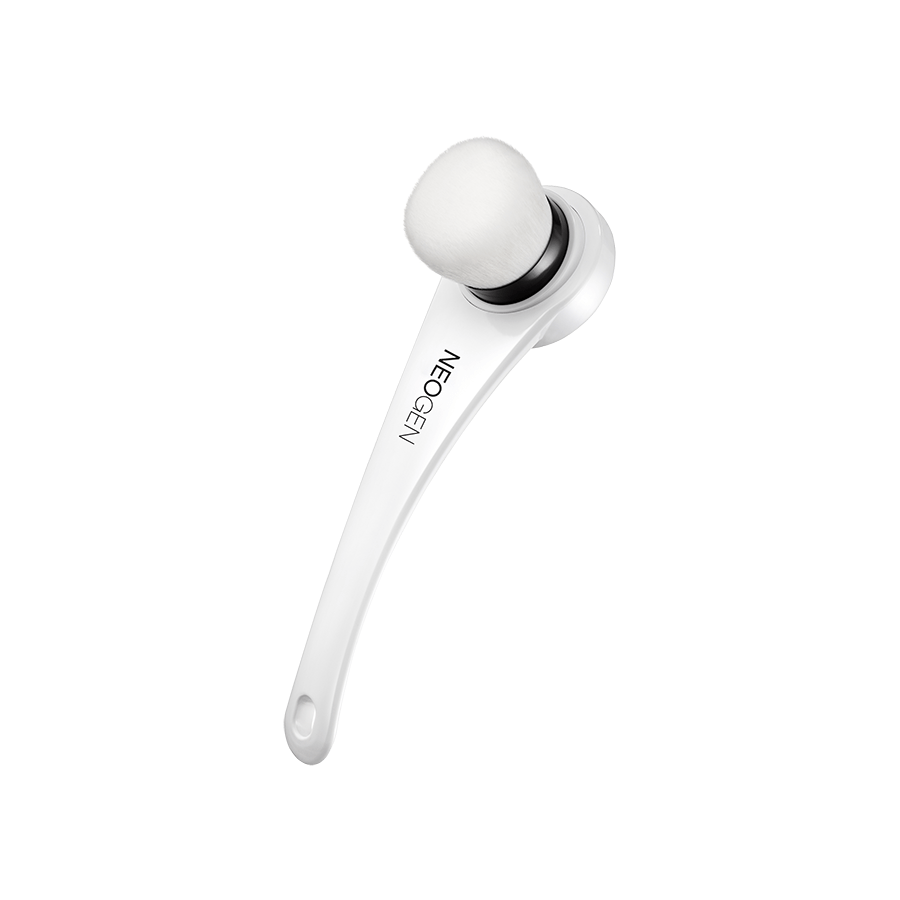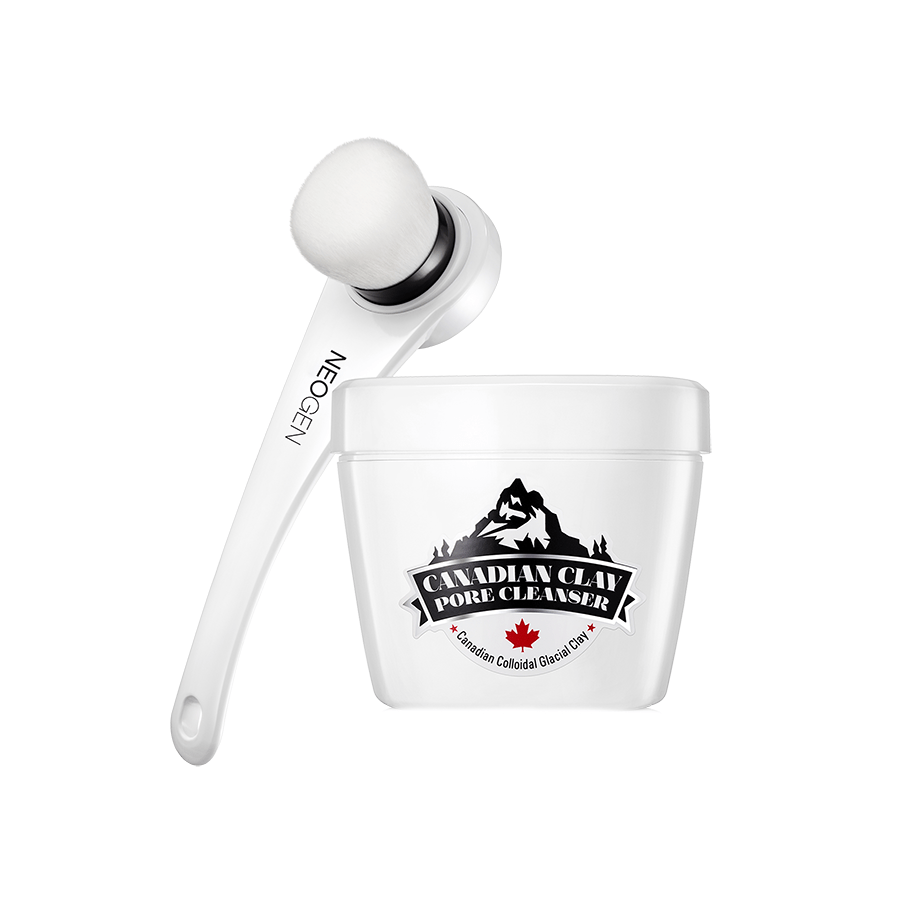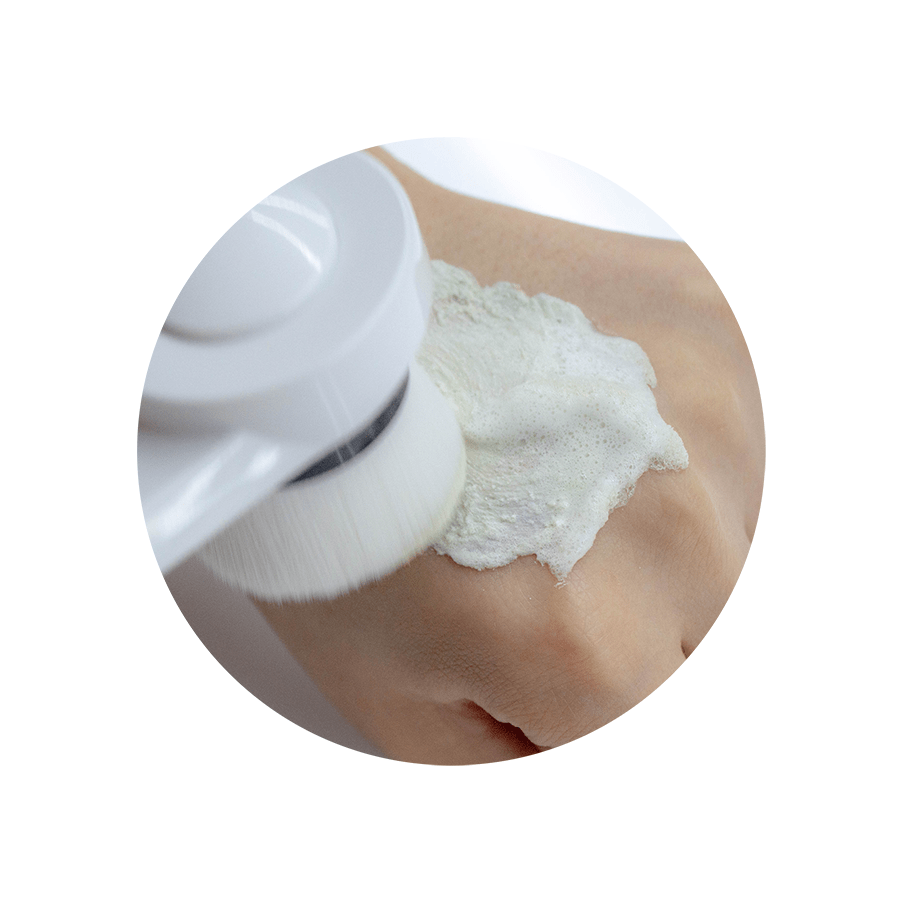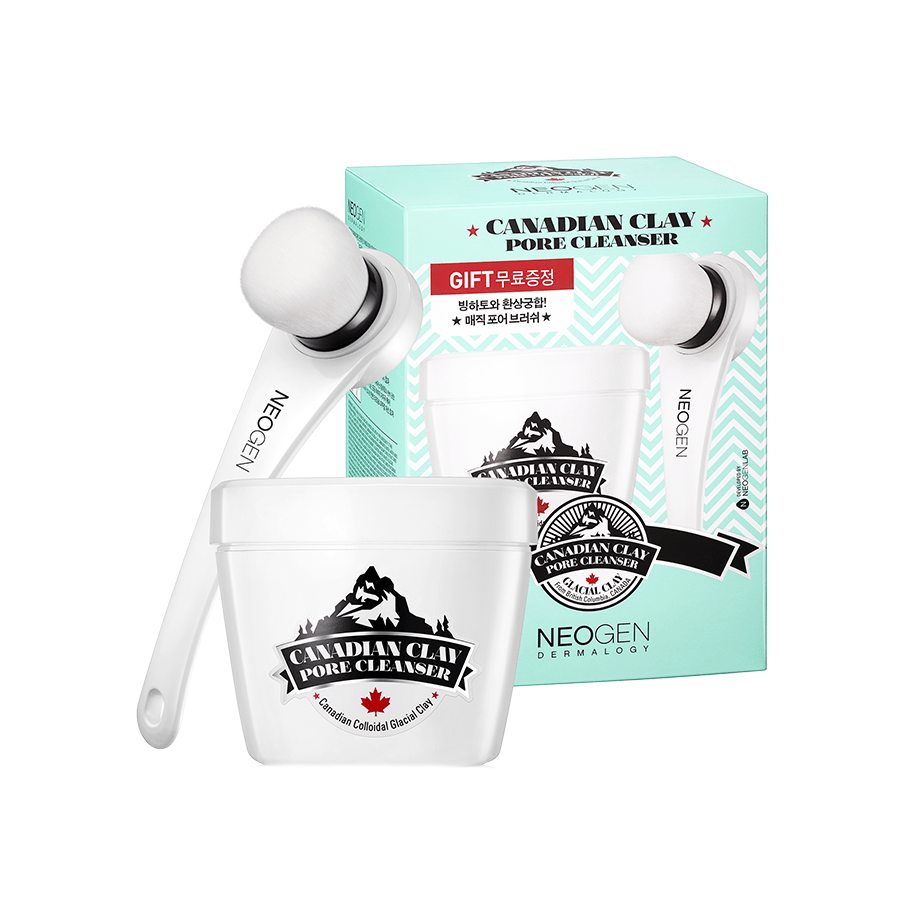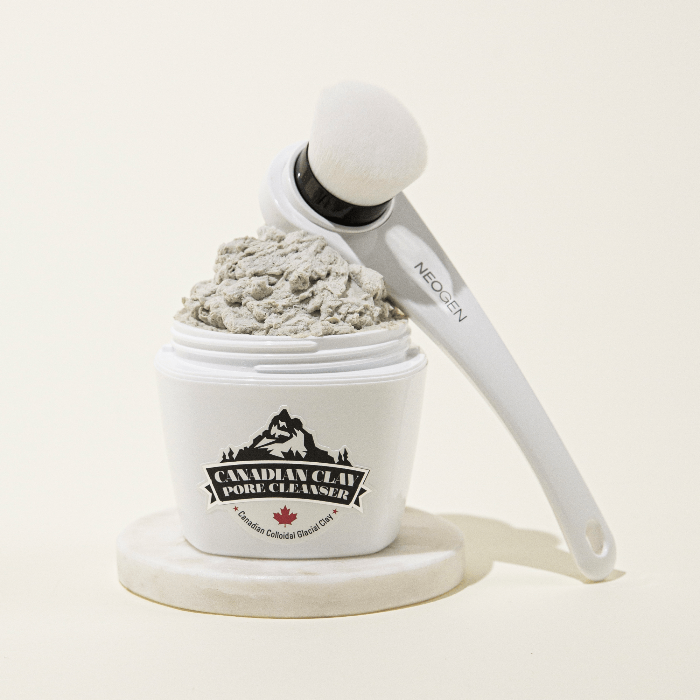 NEOGEN DERMALOGY Canadian Clay Pore Cleanser Kit (Pore Cleanser 4.2 oz / 120g + 1 Brush)
NEOGEN DERMALOGY CANADIAN CLAY PORE CLEANSER KIT 
Powerful soothing effects of Green Tea Extract and VITA C Complex with Vitamin C that brightens skin, helps keep skin hydrated all day long
Slay your dry flaky skin, magically your pores will be cleared!
100% Canadian Clay's Dirt and Oil Absorbing Strength. Unique Carbonated Capsule Formula's Effective Skin Waste Removal.
MAGIC PORE BRUSH
Take Your Cleansing Routing to Another Level of Deep Cleanse! Soft, silky-smooth brush delivering a gentle and deep cleansing experience!
CANADIAN CLAY PORE CLEANSER
Canadian Clay Pore cleanser is made with micro-particles of natural glacial marine soil, colloidal clay from West Coast British Columbia, Canada and carbonated water ingredients. This intensive pore mask instantly absorbs and cleanses away trapped dead skin cells, excess sebum, wastes, blackheads, and even makeup inside pores without any irritation or pain. It also minimizes enlarged pores, lifts up sagging skin, and evens out skin texture leaving skin clean, refreshed, and vitalized!
MAGIC PORE BRUSH
Using a hand-made technique, this cleansing brush is made of approximately 250,000 fine, soft, silky-smooth bristles to provide a gentle skin cleansing experience with multiplied cleansing results and no irritation. Use it with your other Neogen cleansing products to maximize the cleansing benefits even further!
NEOGEN DERMALOGY Canadian Clay Pore Cleanser Kit (Pore Cleanser 4.2 oz / 120g + 1 Brush)
Key Ingredients
Carbonic acid
Shakes pores lightly and helps to move waste out in pores. 
Helps to reduce the depth of pores.
Makes circulation of oxygen for skin smooth and brings vitality to tired skin.
Calms the skin ??great prep for makeup
100% Canadian Glacial Soil
Helps skin clean with powerful waste absorption of glacial soil. 
How To Use
1. On dry skin, evenly apply about 1mm thick layer of the cleanser and let it rest on your face for about 5 mins to allow the carbonated capsules to fully activate.
2. Once you have allowed the carbonated capsules to fully activate for 5 mins, lightly dampen the Magic Pore Brush and use it to gently massage and cleanse your face.
3. The moisture from the Magic Pore Brush will interact with the clay cleanser on your face to refreshingly transform into a nice lathering cleansing foam for a luxurious foam cleansing finish.
4. Then, rinse off the product completely with lukewarm water.
What's unique?
Full List of Ingredients

Water, Kaolin, Glycerin, Stearic Acid, Myristic Acid, Methyl Perfluoroisobutyl Ether, Potassium Hydroxide, 1,2-Hexanediol, Bentonite, Canadian Colloidal Clay, Carbonated Water, Butylene Glycol, Coptis Chinensis Root Extract, Saccharum Officinarum (Sugar Cane) Extract, Maltose , Carbon Dioxide, Sodium Hyaluronate , Allantoin, Beta-Glucan, Aristotelia Chilensis Fruit Extract, Gardenia Blue Color, Oldenlandia Diffusa Extract, Polygonum Multiflorum Root Extract, Centella Asiatica Extract, Solanum Melongena (Eggplant) Fruit Extract, Cassia Obtusifolia Seed Extract, Porphyra Tenera Extract, Fagus Sylvatica Seed Extract, Dictyopteris Membranacea Extract , Allium Sativum (Garlic) Bulb Extract, Prunus Mume Fruit Extract, Polygonum Fagopyrum (Buckwheat) Seed Extract, Rubus Coreanus Fruit Extract, Mirabilis Jalapa Seed Extract, Sepia, Charcoal Powder, Aronia Melanocarpa Fruit Extract, Euterpe Oleracea Fruit Extract, Sambucus Nigra Fruit Extract, Morus Alba Fruit Extract, Rhus Semialata Gall Extract, Cinnamomum Cassia Bark Extract, Rose Extract, Inonotus Obliquus (Mushroom) Extract, Anona Cherimolia Fruit Extract, Theobroma Cacao (Cocoa) Extract, Coffea Arabica Fruit Extract, Vitis Vinifera (Grape) Fruit Extract , Corthellus Shiitake (Mushroom) Extract, Piper Nigrum (Pepper) Seed Extract, Black Sugar Extract , Passiflora Edulis Fruit Extract, Psidium Guajava Fruit Extract, Chrysanthemum Sibiricum Extract , Swiftlet Nest Extract, Honey Extract, Sarcodon Aspratus Extract, Laminaria Japonica Extract, Angelica Gigas Root Extract, Portulaca Oleracea Extract, Lepidium Meyenii Root Extract, Malva Sylvestris (Mallow) Extract, Garcinia Mangostana Peel Extract, Mangifera Indica (Mango) Fruit Extract, Malt Extract, Chaenomeles Sinensis Fruit Extract, Musa Sapientum (Banana) Fruit Extract, Caulerpa Lentillifera Extract, Ledebouriella Seseloides Root Extract, Angelica Dahurica Root Extract , Atractyloides Japonica Rhizome Extract, Lilium Tigrinum Extract, Ribes Nigrum (Black Currant) Fruit Extract, Cornus Officinalis Fruit Extract, Hippophae Rhamnoides Extract, Achillea Millefolium Extract, Opuntia Ficus-Indica Extract, Acer Saccharum (Sugar Maple) Extract, Pinus Densiflora Extract, Oryza Sativa (Rice) Bran Extract, Argania Spinosa Kernel Extract, Linum Usitatissimum (Linseed) Seed Extract, Angelica Archangelica Root Extract, Aloe Barbadensis Leaf Extract, Forsythia Suspensa Fruit Extract, Nelumbo Nucifera Flower Extract, Citrus Aurantium Dulcis (Orange) Flower Extract , Schizandra Chinensis Fruit Extract, Cucumis Sativus (Cucumber) Fruit Extract, Hibiscus Esculentus Fruit Extract, Laurus Nobilis Leaf Extract, Hamamelis Virginiana (Witch Hazel) Leaf Extract, Citrus Junos Fruit Extract, Lithospermum Erythrorhizon Root Extract, Magnolia Liliflora Flower Extract , Paeonia Lactiflora Root Extract, Dioscorea Japonica Root Extract, Acorus Calamus Root Extract, Cnidium Officinale Root Extract, Asparagus Cochinchinensis Root Extract, Averrhoa Carambola Fruit Extract, Uncaria Tomentosa Extract, Cocos Nucifera (Coconut) Fruit Extract, Chenopodium Quinoa Seed Extract, Salicornia Herbacea Extract, Plumeria Rubra Flower Extract, Hydrolyzed Coral, Amber Extract, Laminaria Digitata Extract, Panax Ginseng Root Extract, Agaricus Blazei Extract, Tremella Fuciformis (Mushroom) Extract, Disodium EDTA, Fragrance