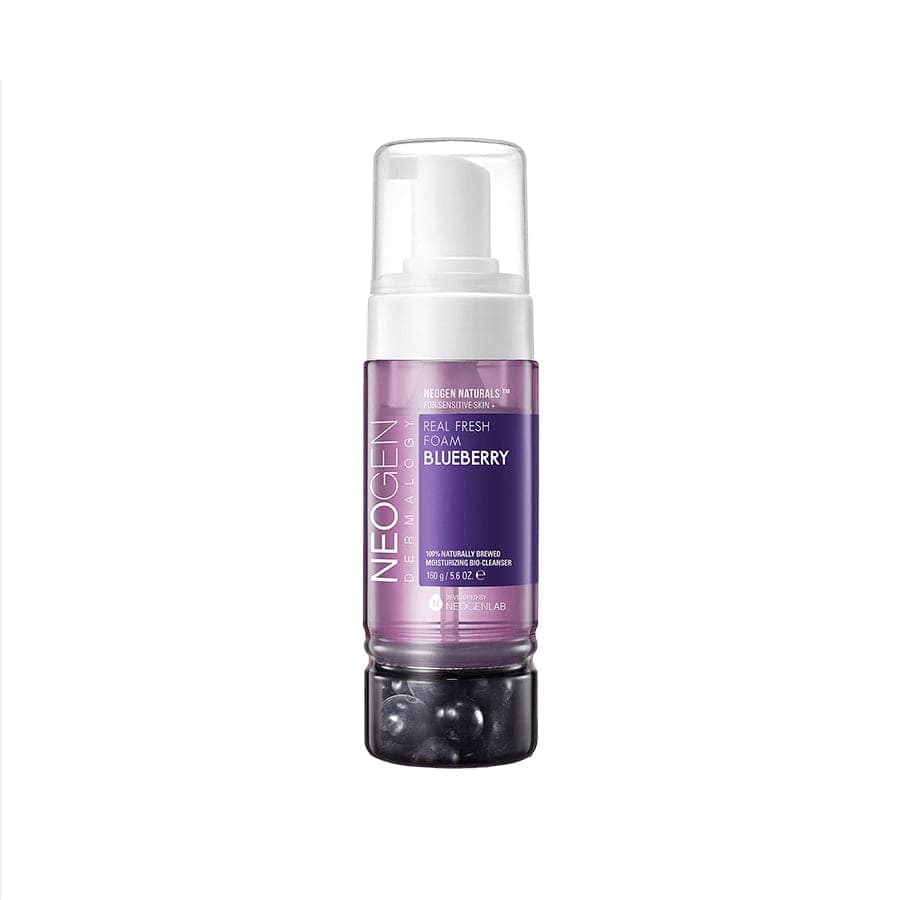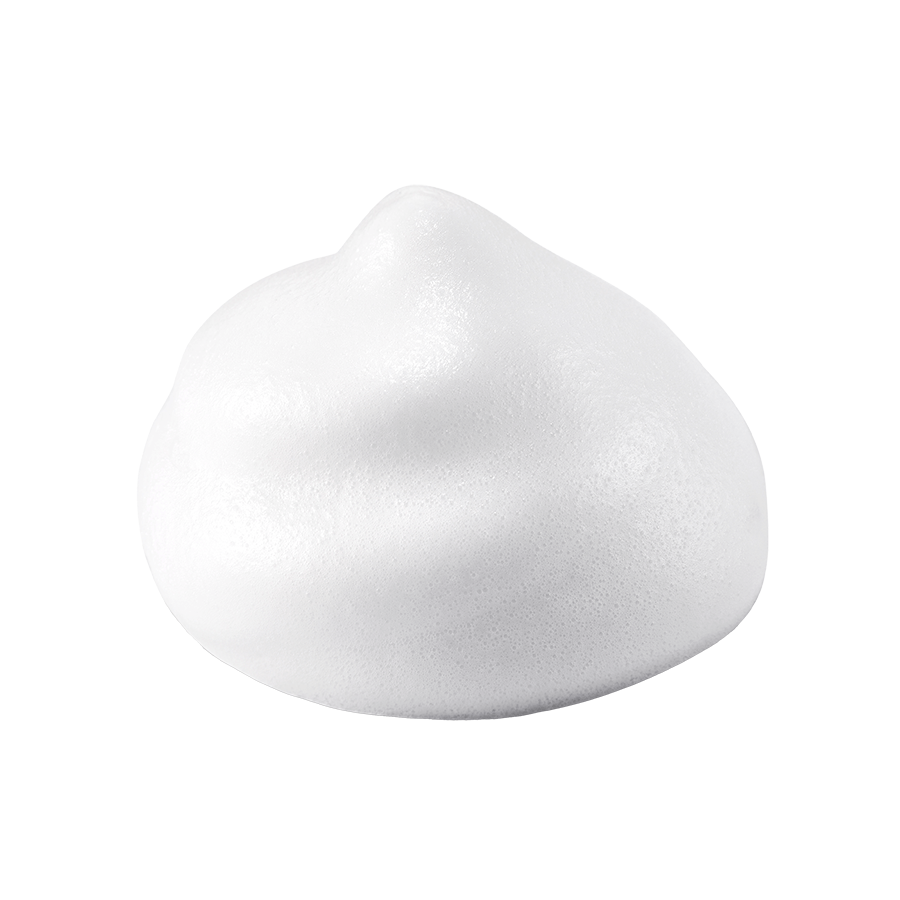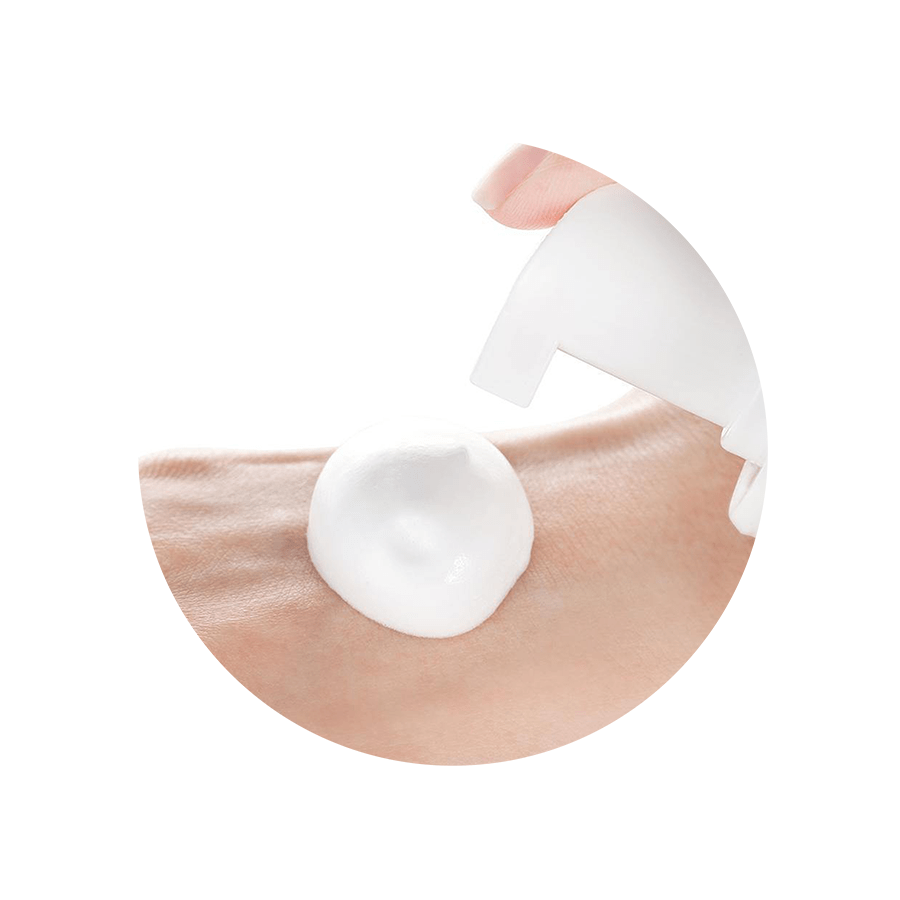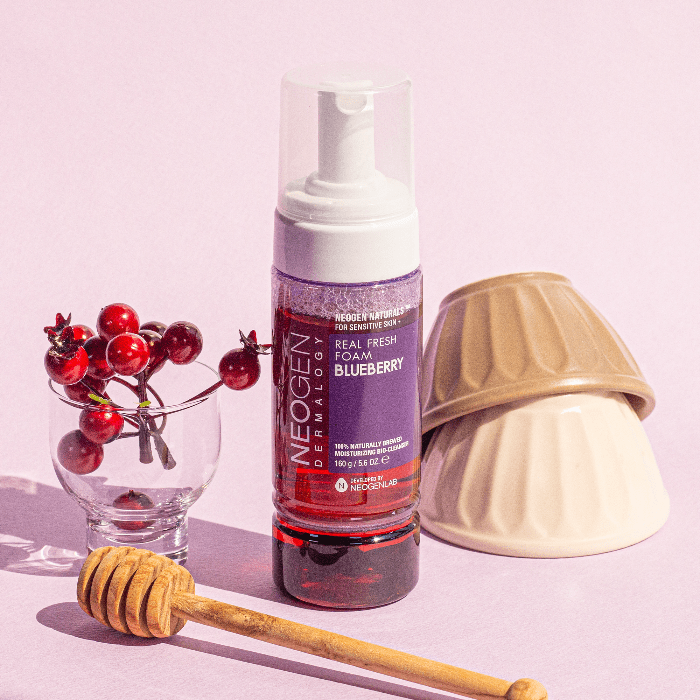 NEOGEN DERMALOGY Real Fresh Foam Cleanser Blueberry 5.6 oz / 160g

"Gentle and Hydrating Foam Cleanser Formulated from Natural Ingredients and Real Blueberries"
100% Actual Real Fruit + Real Fruit Extracts
Further Combined with 99 naturally-derived ingredients!
Real Fresh Cleansing Foams Delivered in
4 Types!
♥ Freshness of 100% real fruit!
> Directly provides the effect of 100% real fruit to the skin
♥ Containing 99 kinds of natural ingredients!
> Pore caring, skin calming, moisturizing
♥ Proved skin change by 7 clinical test!
> Effective skin improvement results
♥ No skin dryness! Moisturizing cleansing
> Gentle and hydrating cleansing through rich foam lather
♥ Unstimulated relief care Completed clinical test!
> 1st cleansing foam that acquired 'unstimulated'
NEOGEN DERMALOGY Real Fresh Foam Cleanser Blueberry 5.6 oz / 160g
Key Ingredients
Blueberry

Helps maintain glowing, and hydrated skin through a constant supply of moisture
How To Use
1. Take an adequate amount by pumping 2 ~ 3 times in wet condition on face and hands.
2. Rub bubbles softly on entire face like massage.
3. Rinse it with warm water cleanly when make-up is removed enough.
What's unique?
99 Natural derived ingredients Skin Efficacy System

Clean skin : Actual real fruit ingredients further submerged in a formula made from 100% fruit juice ingredients extracted from fresh fruits, it provides the benefits of the nature as is while the additional 99 kinds of naturally derived ingredients deliver a nonirritating cleanse with a moisturizing finish.

Cleansing : Rich and creamy, the mild foam texture decreases the direct friction between the skin and hands to provide a gentle cleansing to the pores.
Pore care : Helps reduce and remove dead skin cells, cleansing the pores to create a softer and smoother skin.
Sebum controlling : It decreases the amount of sebum, while increasing the moisture in the skin by controlling the skin?™s oil-moisture balance to prevent oily skin and maintain clean, pure, and balanced skin.
Moisturizing : Cleanses the skin without irritation, making it also a safe cleanser to use for sensitive skin. With a ultra moisturizing cleansing formula made with natural ingredients, it leaves behind skin that feels moist after cleansing.