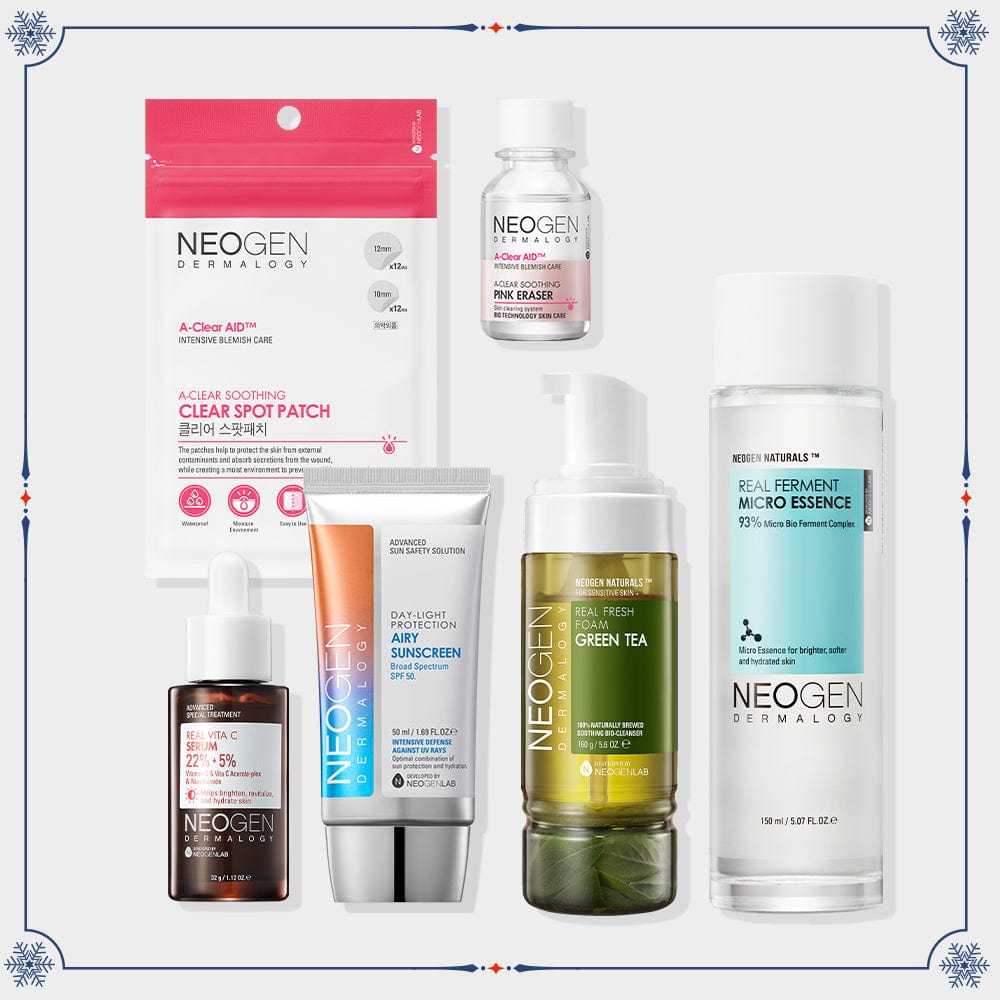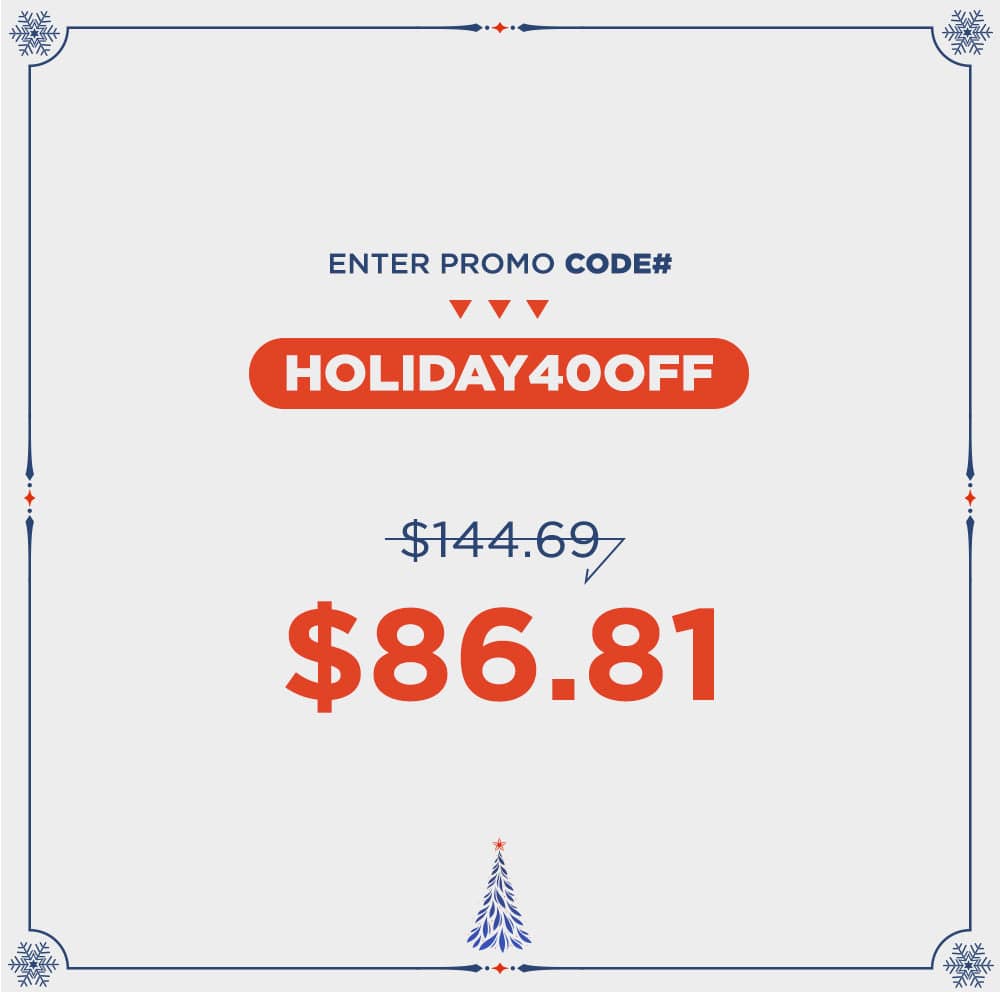 Best Seller Set (foam cleanser green tea, airy sunscreen, micro essence, spot patch, pink eraser, vita c serum)
<Best Seller Set>
+ NEOGEN DERMALOGY Real Fresh Foam Cleanser Green Tea 5.6 oz / 160g
+ NEOGEN DERMALOGY Day-Light Protection Airy Sunscreen SPF50+( 50ml)
+ MICRO ESSENCE 5.07 oz / 150ml
+ NEOGEN DERMALOGY A-Clear Aid Soothing Spot Patch, 24 Count (1 Pack)
+ NEOGEN DERMALOGY A-Clear Aid Soothing Pink Eraser 0.5 oz / 15ml
+ NEOGEN DERMALOGY REAL VITA C SERUM 1.12 OZ / 32G
REAL FRESH FOAM CLEANSER GREEN TEA
Containing 99 kinds of natural ingredients! Gentle and Hydrating Foam Cleanser Formulated from Natural Ingredients and Real Green Tea leaves. This cleanser helps Remove skin waste and Soothe the skin with catechins! 
DAY-LIGHT PROTECTION AIRY SUNSCREEN
This lightweight sunscreen includes 20 types of plant extracts soothes, moisturizes and controls sebum and keeps your skin hydrated and rejuvenated even under harsh sunlight.  
REAL FERMENT MICRO ESSNECE
Formula made with over 93% skin-compatible natural fermented ingredients delivers immediate absorption and moisture delivery at the first stage of your skin routine. Total skin essence solution stimulates promotion of the skin's natural cell energy to create tighter, hydrated, bright and clear skin.
 A-CLEAR AID SOOTHING SPOT PATCH ▼
Hydrocolloid patches help to absorb pus, secretions and other impurities while protecting the spots from water, dusts, bacteria. The patches also create a moist environment to prevent scabbing and scarring.
A-CLEAR AID SOOTHING PINK ERASER ▼ 
An intensive soothing & skin purifying treatment with sensitive skin-friendly formula. This effective blemish spot treatment helps soothe and clear away blemishes, resulting in a clearer complexion. 
 REAL VITA C SERUM
The mixture of 12% of Vita C Acerola-plex and 10% of Sodium Ascorbyl Phosphate works as powerful reboot ingredients to help brighten up the skin tone by diminishing the appearance of photo damage, providing radiant and luminous skin.
Best Seller Set (foam cleanser green tea, airy sunscreen, micro essence, spot patch, pink eraser, vita c serum)