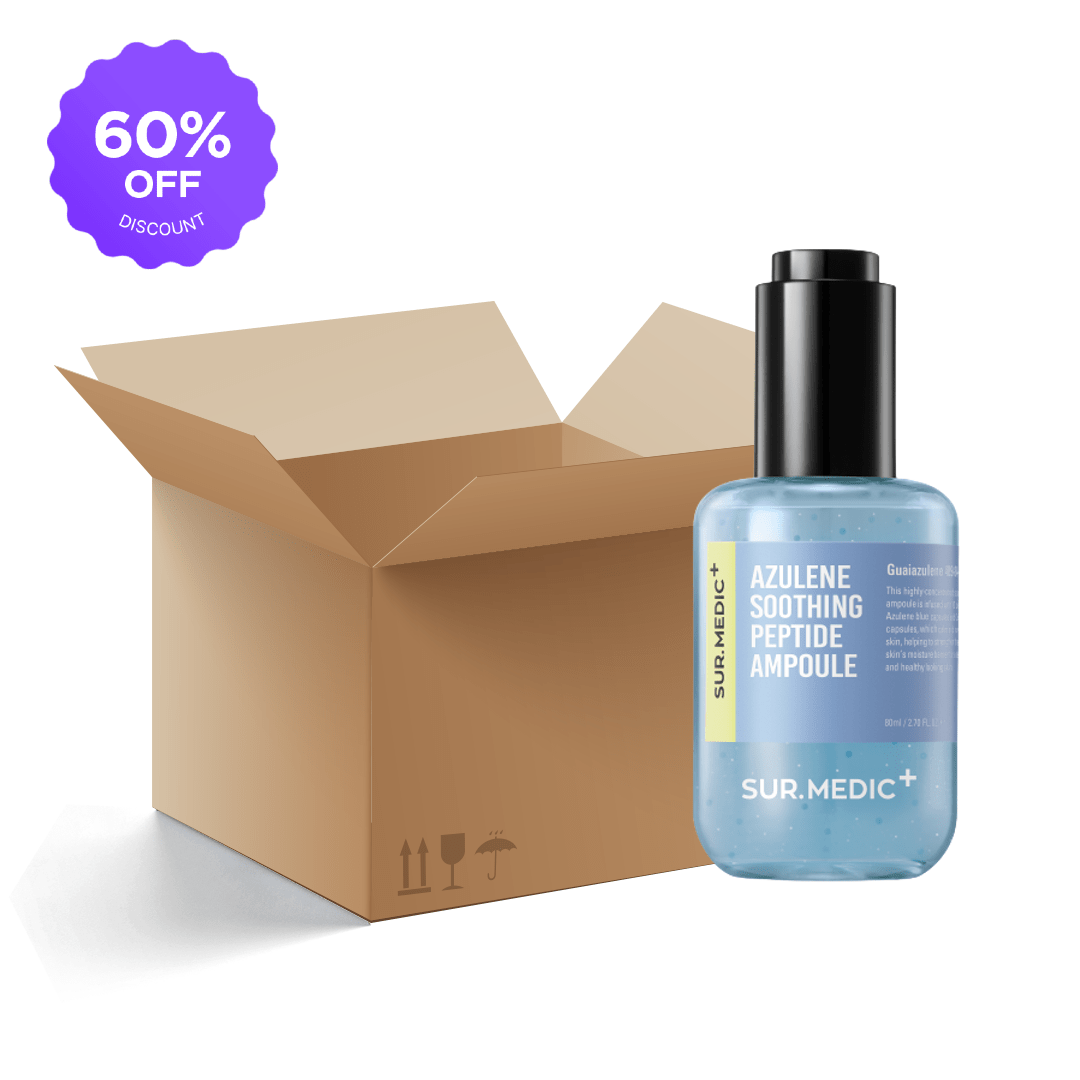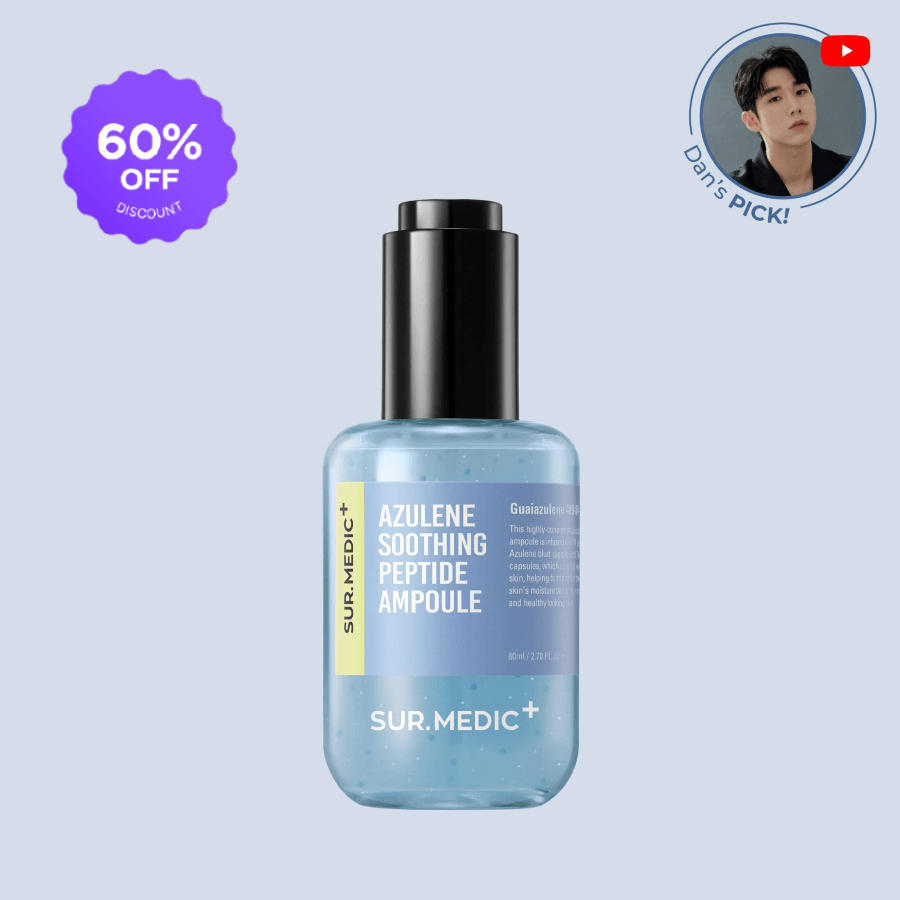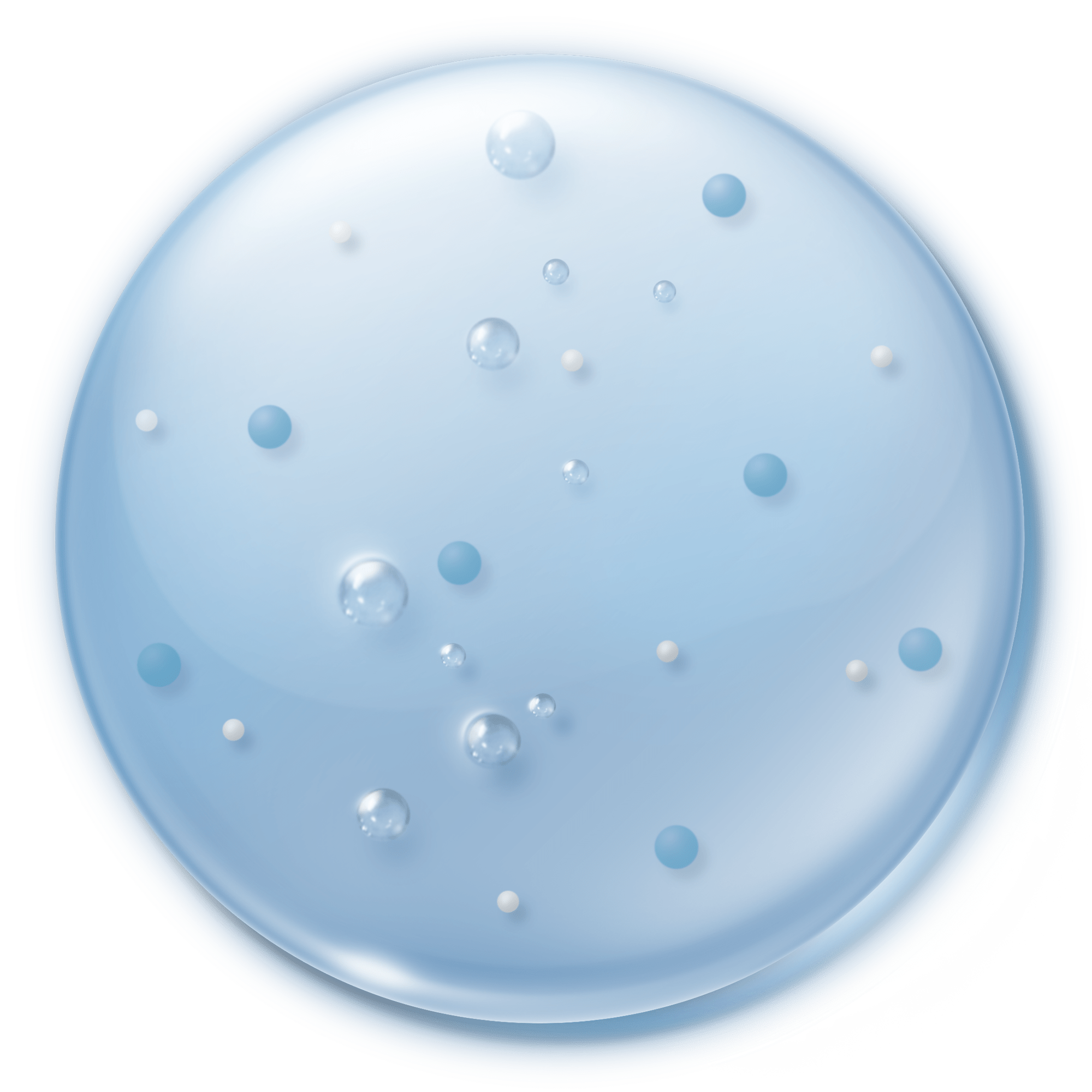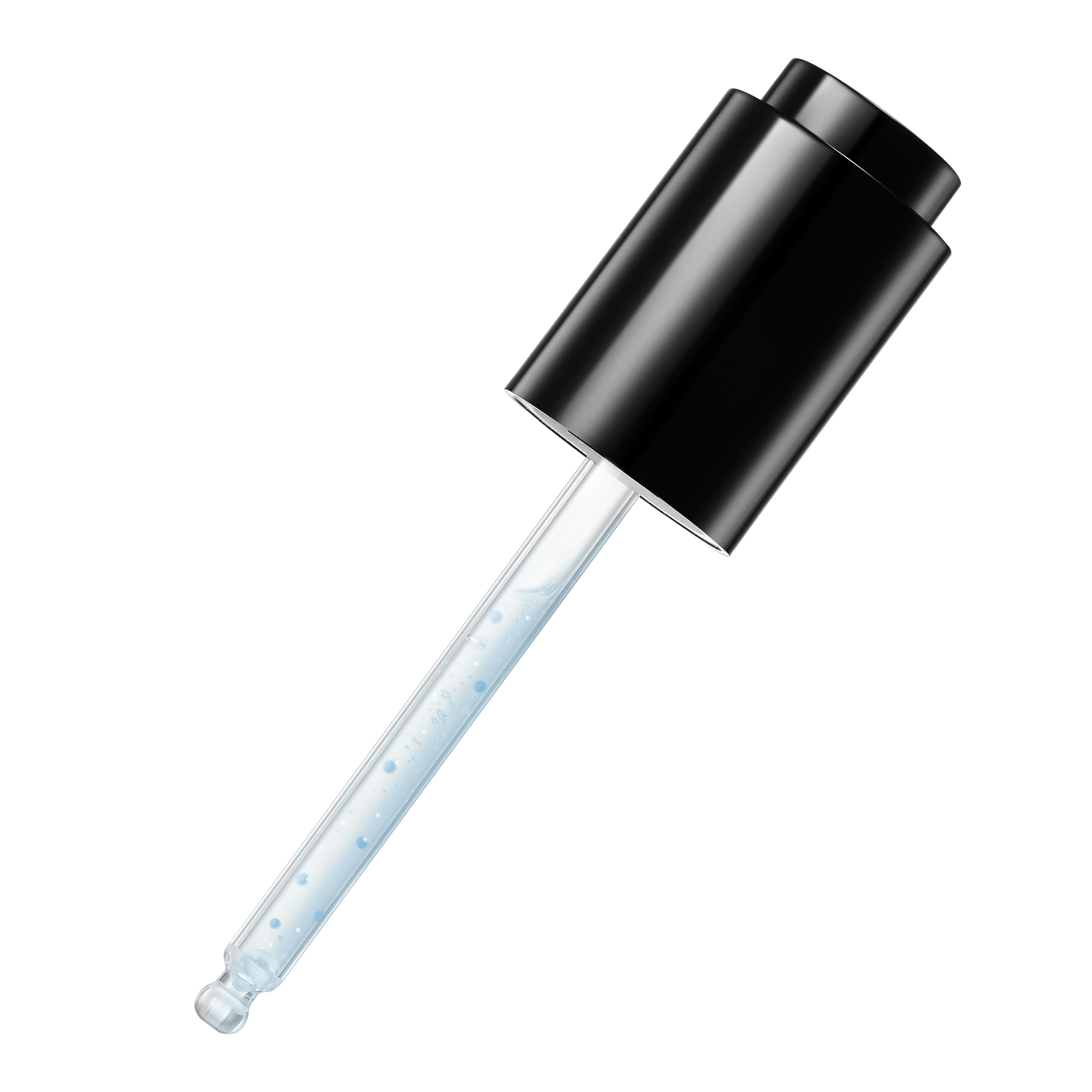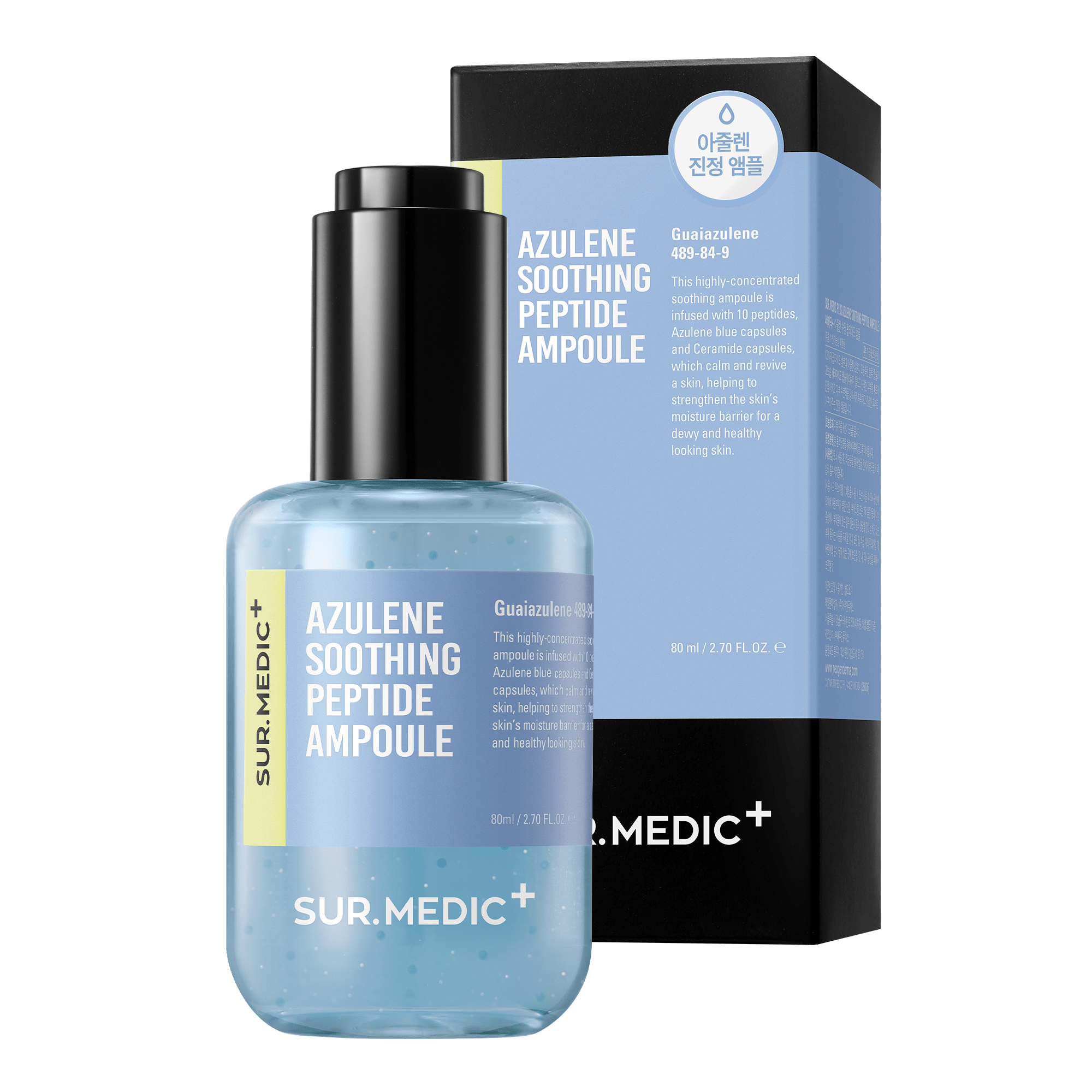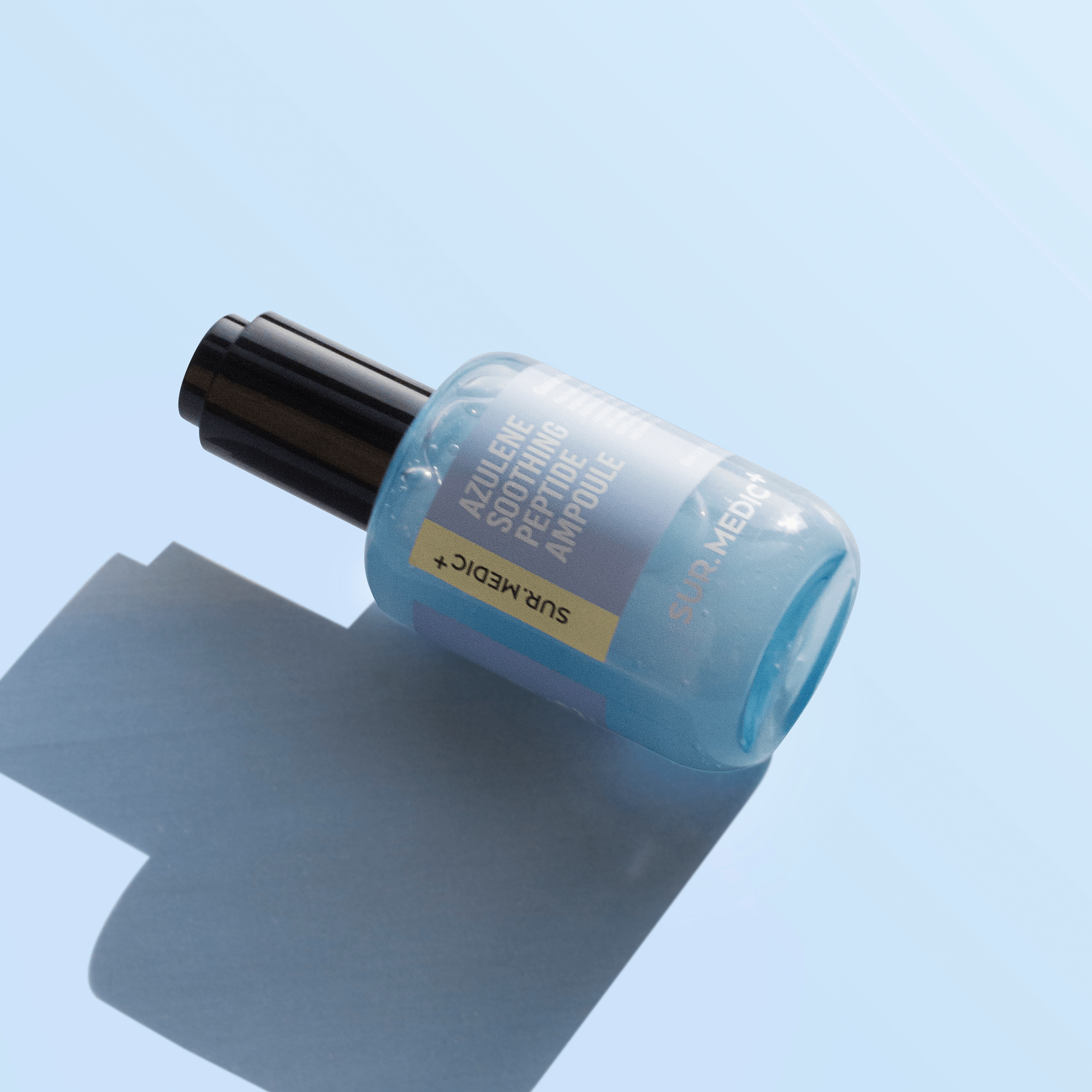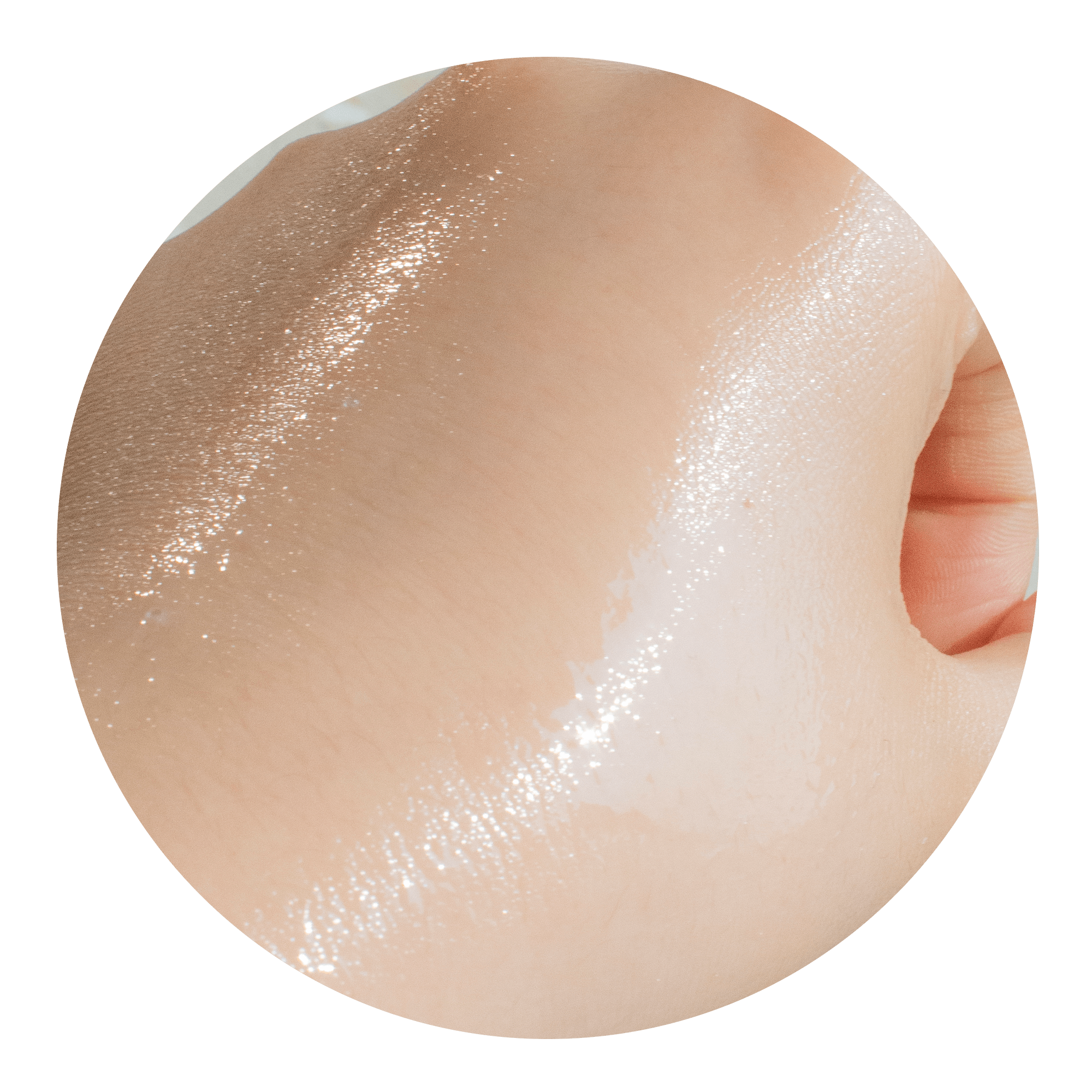 [1BOX / 70ea] SUR.MEDIC AZULENE SOOTHING PEPTIDE AMPOULE 2.7 oz / 80ml
$952.00
Regular price
$2,380.00
Subscription • Save
 PRICE PER UNIT: $13.6
This soothing ampoule contains blue capsules concentrated with 10 peptides & Azulene, and Ceramide capsules, which calm and revive a sensitive skin, helping to strengthen the skin's moisture barrier for a dewy and healthy looking skin!
♥ Capsule solution for sensitive and irritated skin
- Blue capsules and Ceramide capsules burst and instantly absorb into the skin without leaving a sticky feeling to provide a soothing hydration.
♥ An intensive hydration for dry skin
- It helps to strengthen skin's moisture barrier, soothe and protect damaged skin, resulting in stronger and healthier skin.
♥ Nourishing and Tightening benefits
- 10 Peptide ingredients restore rich nutrition to weak, tired skin, keeping the skin hydrated and plump.
♥ Clinical Test Completed 
- Finished skin stimulation test, human skin irritation test completed non-irritant, so it is perfect for sensitive skin.
Key Ingredients
* Soothing Azulene + 10 peptides blue capsules
> Helps to calm and revive a sensitive skin, while improving skin's elasticity for healthier and plumper skin.
* 5 Core Centella Asiatica Ingredients
> Centella Asiatica extract which is known to generate new skin, combined with soothing formula, Madecassoside, Asiaticoside, Asiatic Acid, Madecassic Acid, intensively pamper, soothe, and calm sensitive, irritated, and stressed skin for healthy skin.
Benefits
How to use
1. After toning, apply a moderate amount evenly to the entire face.
2. Smooth and gently pat over skin, until fully absorbed.
3. Re-apply to the irritated area as needed.
[1BOX / 70ea] SUR.MEDIC AZULENE SOOTHING PEPTIDE AMPOULE 2.7 oz / 80ml
$952.00
Regular price
$2,380.00