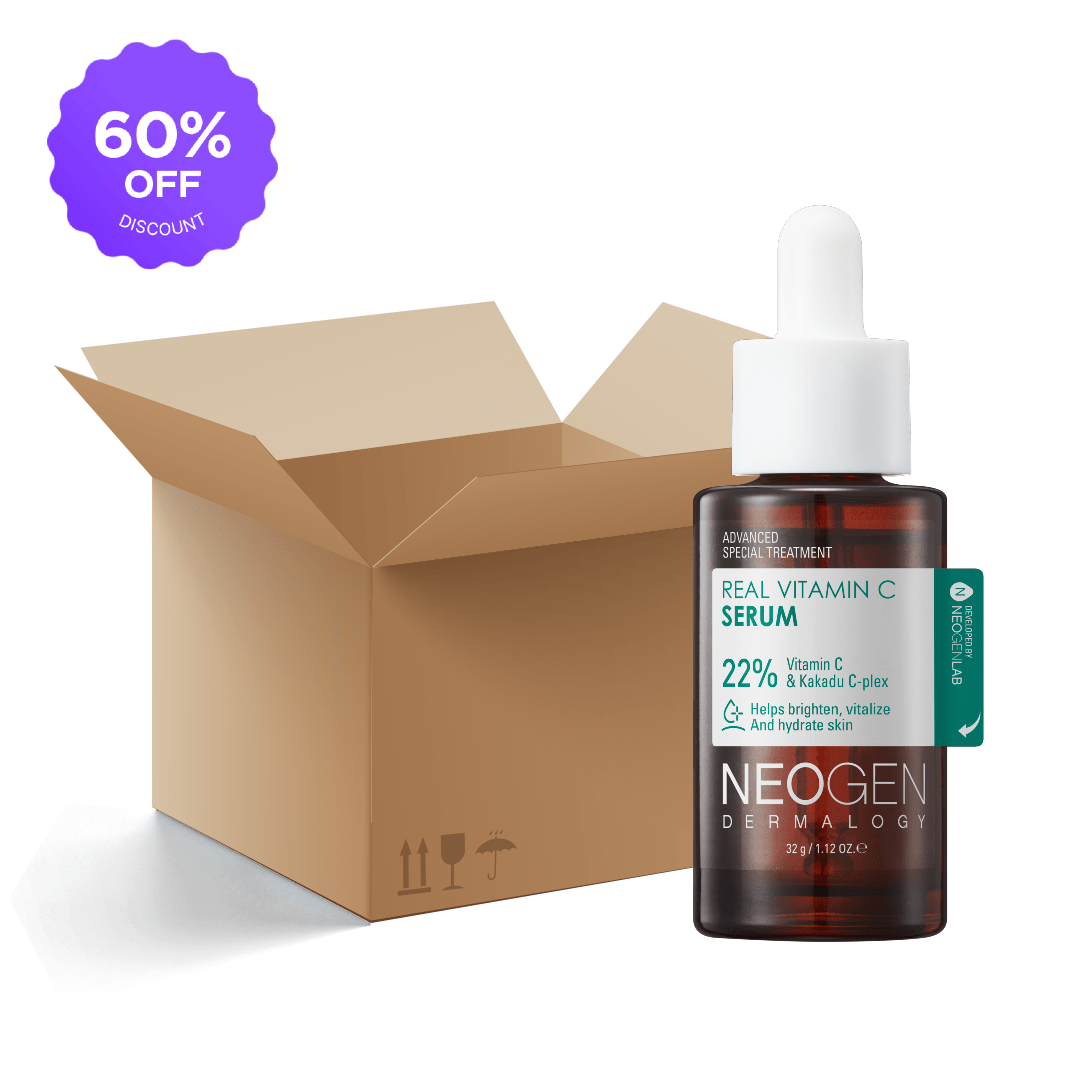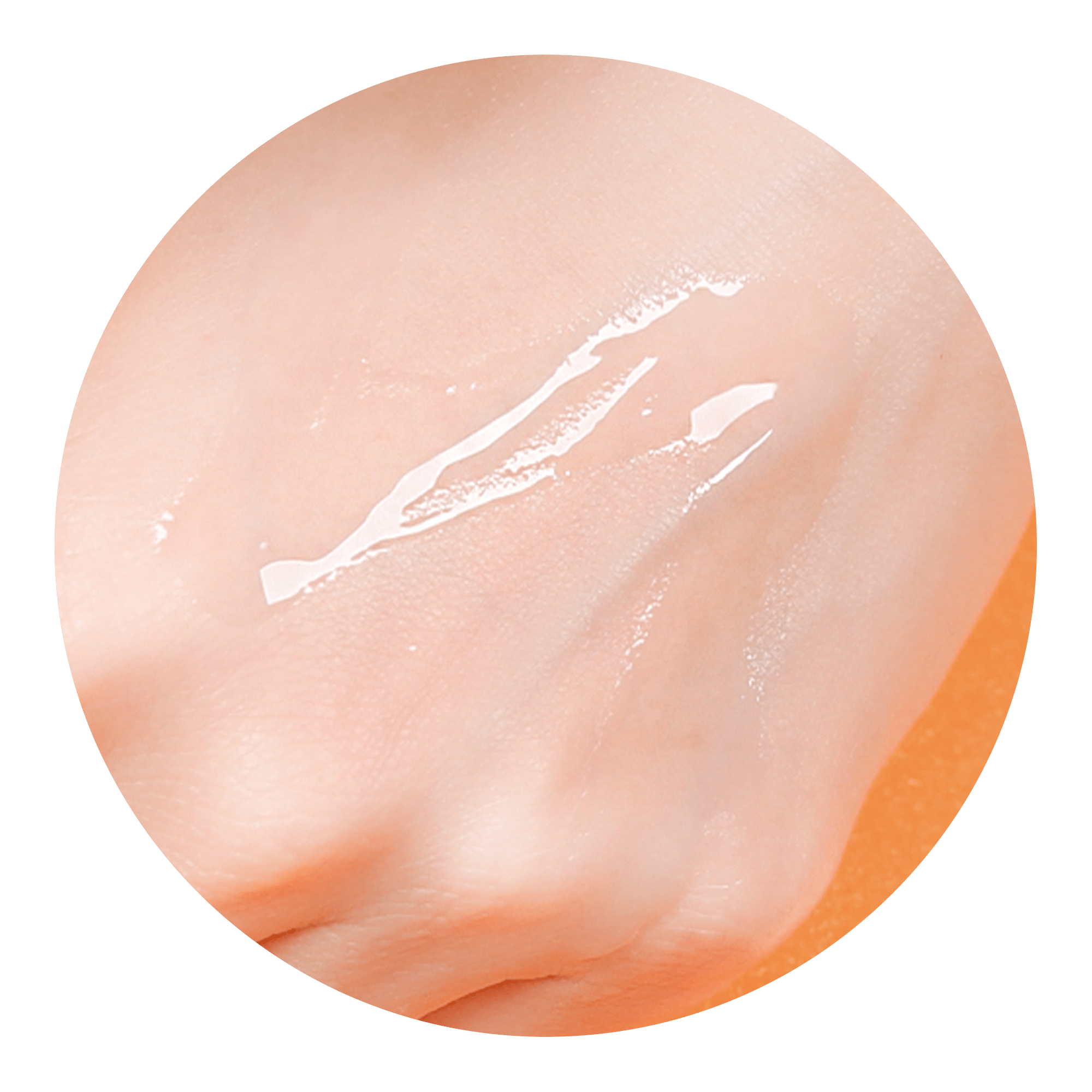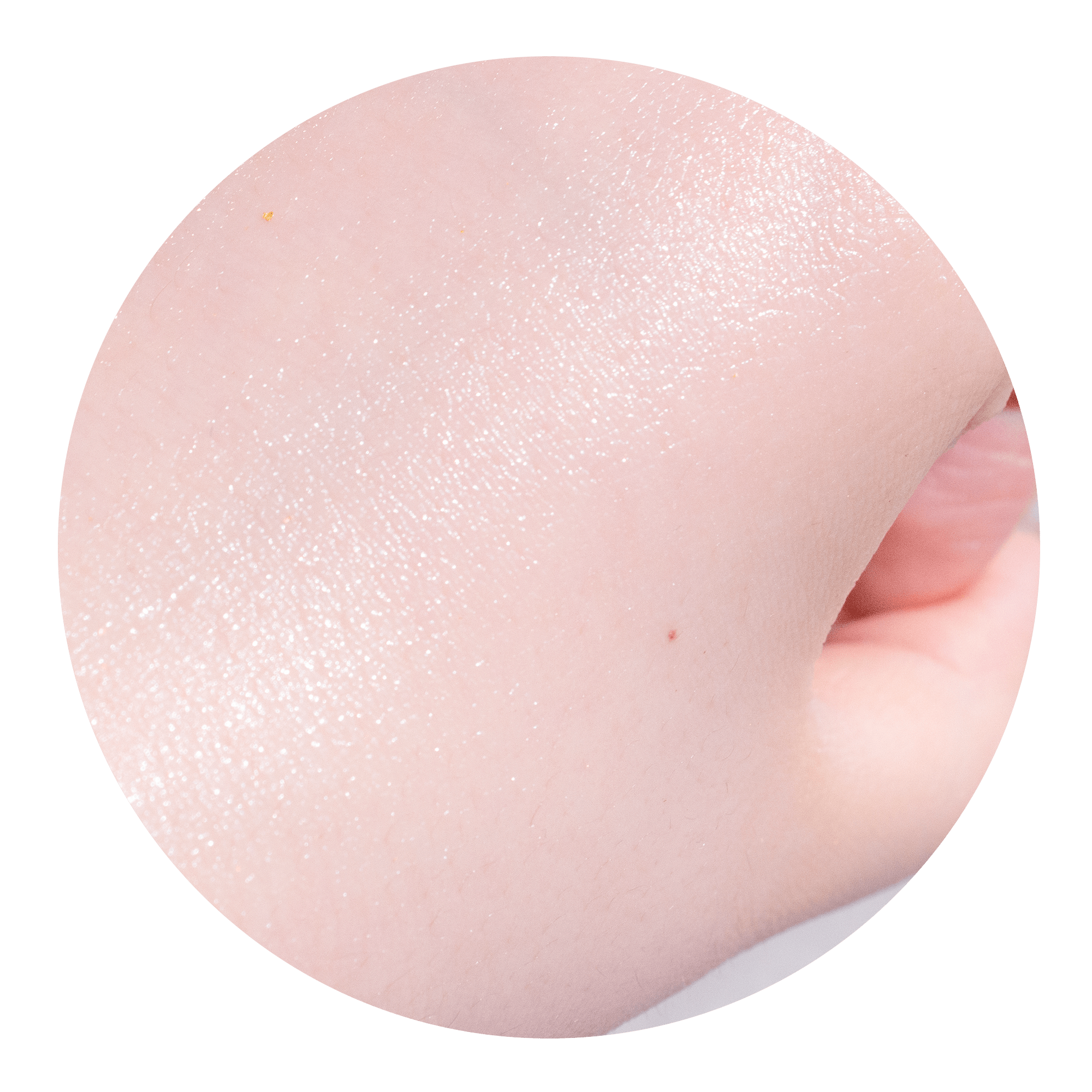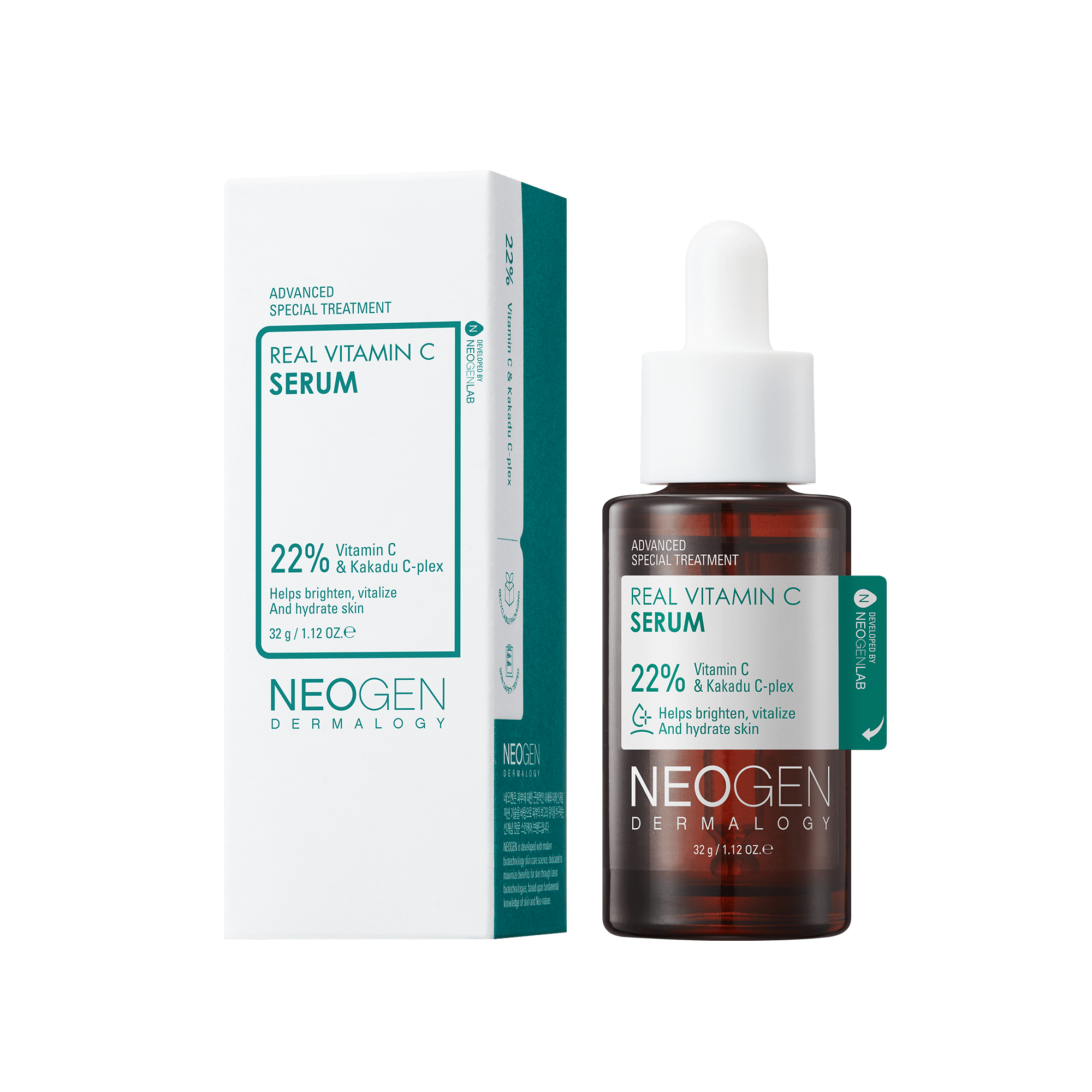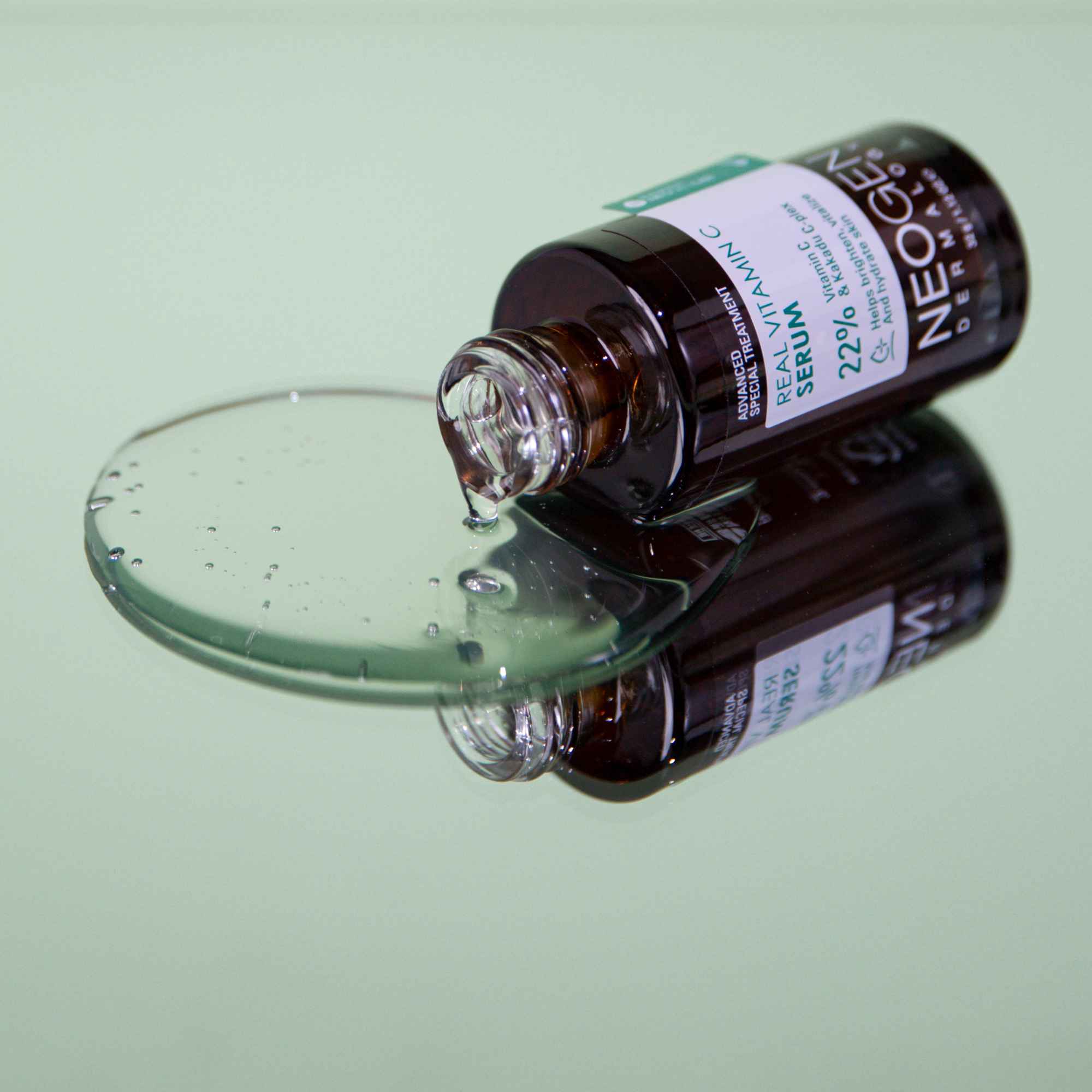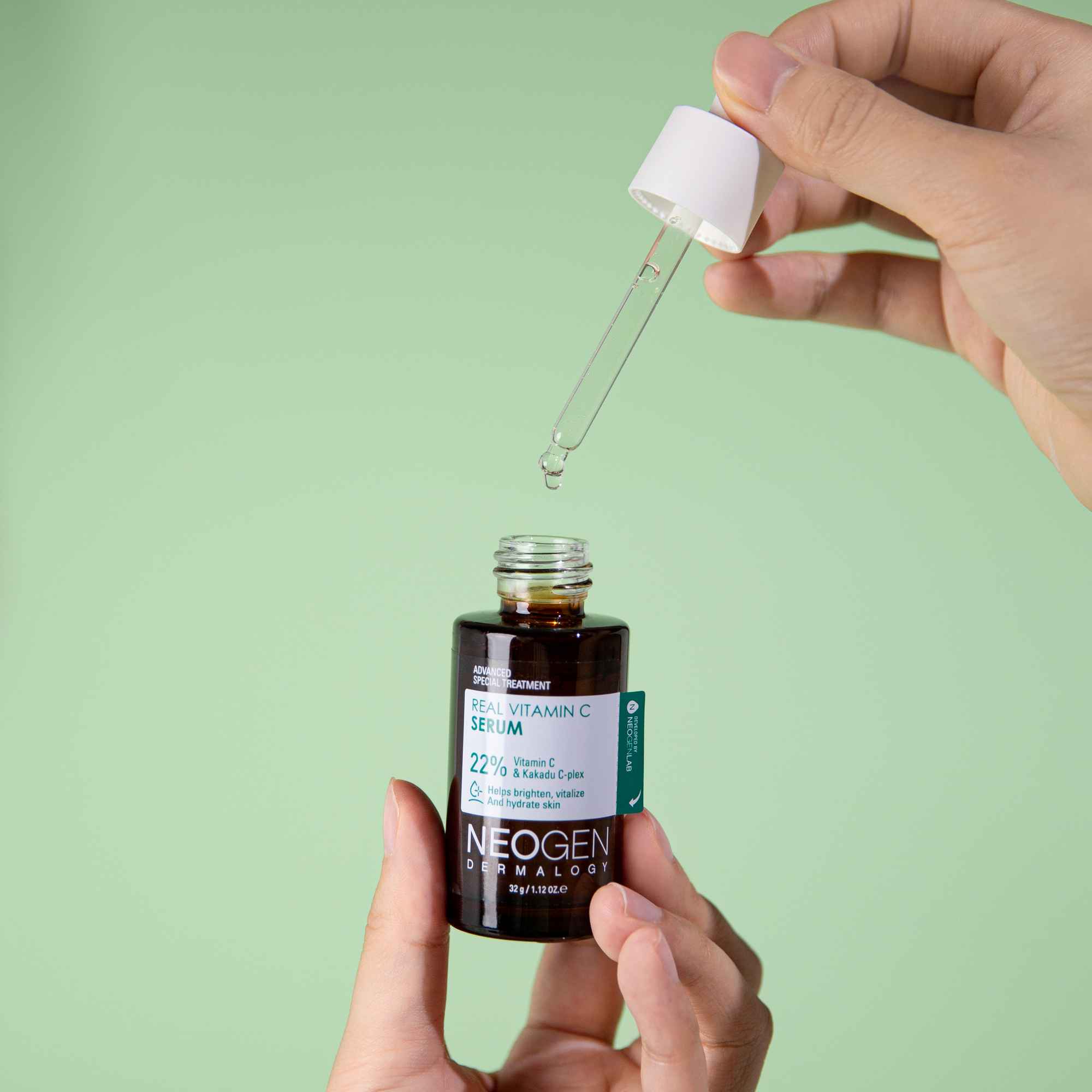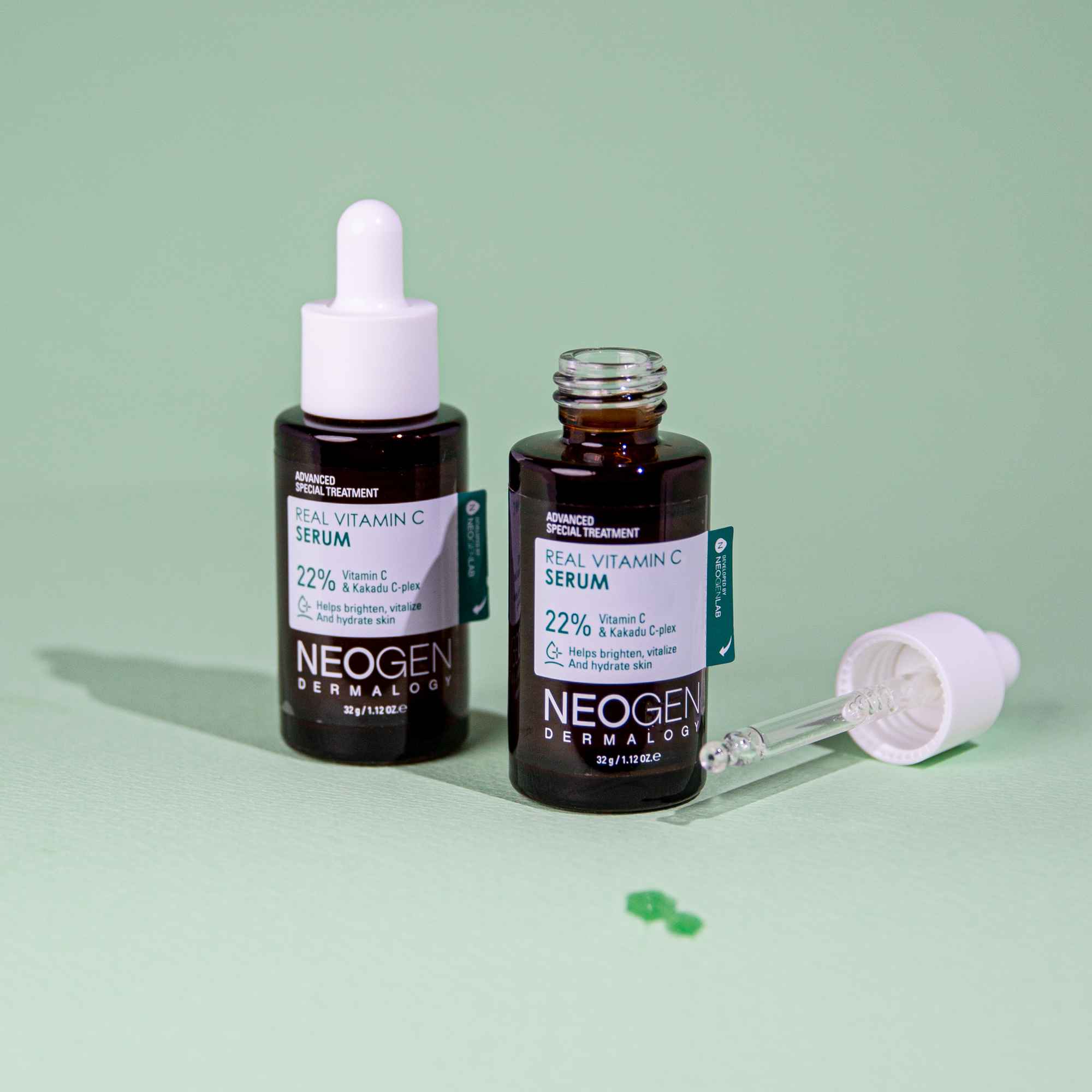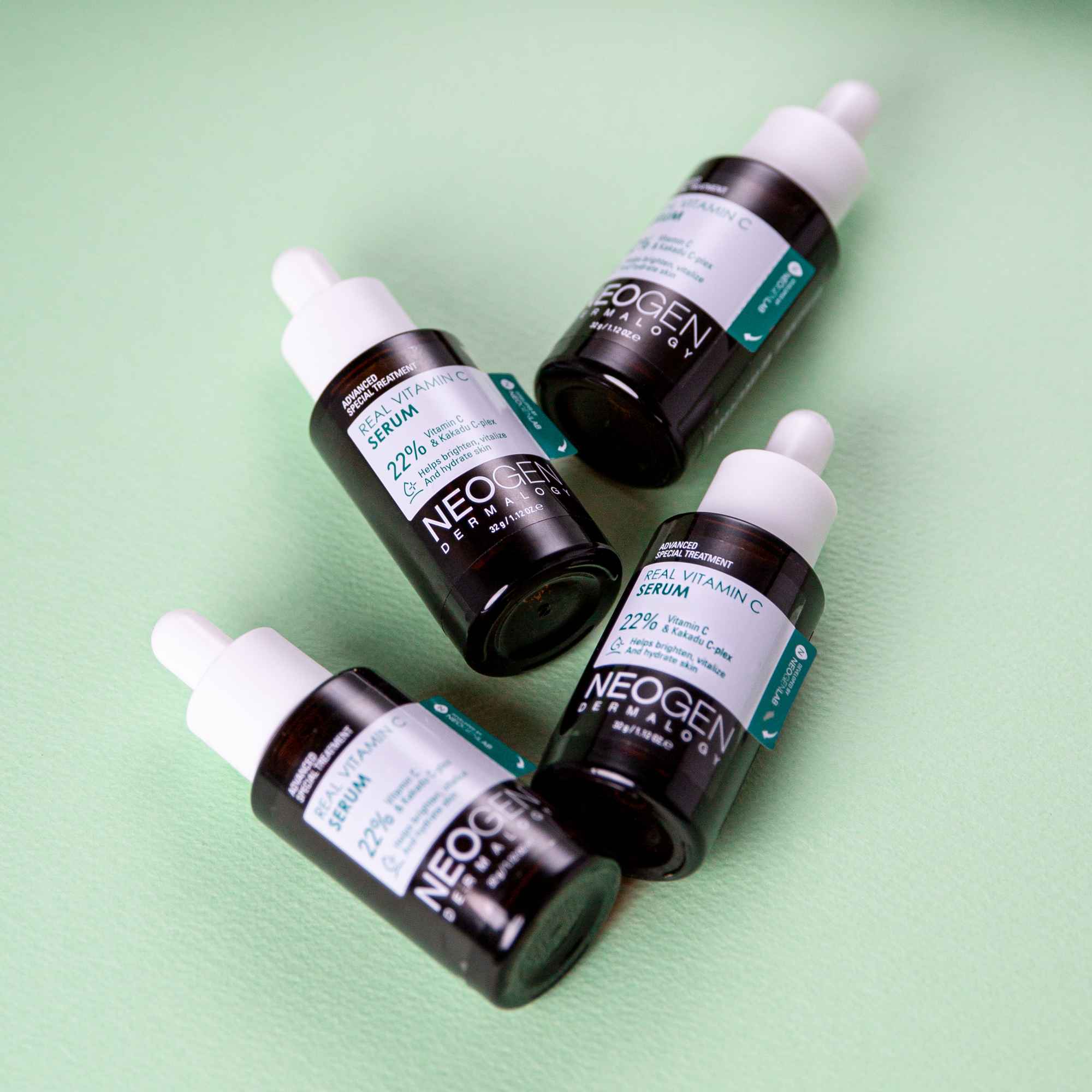 [1BOX / 50EA] NEOGEN DERMALOGY REAL VITAMIN C SERUM 1.12 OZ / 32G
$1,140.00
Regular price
$1,900.00
Subscription • Save
The new Real Vitamin C Serum features 10% stabilized Vitamin C derivatives and 12% Kakadu C-plex (a highly antioxidant concentrate made of Kakadu Plum and vitamin C & E rich plant extracts) on top of Ferulic acid.
⁠This lightweight, non-sticky, vegan-friendly serum helps improve skin tone and texture while revitalizing your skin and bringing back elasticity for a radiant complexion.⁠ 
Key Ingredients
VITAMIN C 
KAKADU PLUM
Highest vitamin C content among fruits

Lightens blemishes & pigmentation
VITAMIN E 
NIACINAMIDE
Brightening & Skin Radiance
Benefits
How To Use
After using toner, take an appropriate amount and apply gently along the skin texture for better absorption.
*Use morning and night.
Product Information

Energizing dull looking skin with 10% Vitamin C concentrate 

It contains 10% vitamin C derivatives to compensate for the shortcomings of vitamin C that can be easily affected by external factors such as light, heat and air. By preserving Vitamin C's antioxidant properties, it helps with skin tone improvement and smoothens overall skin texture.  

 

Contains 12% of plant-based vitamin C ingredients - Kakadu C-plex 

This is a complex formula that consists of concentrated antioxidant – Kakadu Plum and plant extracts that are rich in vitamin C & E. These ingredients contains 92.4 times of vitamin C than of a lemon, giving vitality and elasticity to the skin.  

 

Contains vitamin C boosting ingredients while excluding harmful ones


The great synergy between ferulic acid, vitamin c, three types of hyaluronic acid and panthenol delivers great effects of whitening and moisturizing. This effectively boosts the vitamin C effects, leaving the skin smooth and supple. The serum is also formulated without 20 over harmful ingredients to the skin which makes it safe for use. (20 ingredients – cell lyses, California issues and allergens.)
[1BOX / 50EA] NEOGEN DERMALOGY REAL VITAMIN C SERUM 1.12 OZ / 32G
$1,140.00
Regular price
$1,900.00