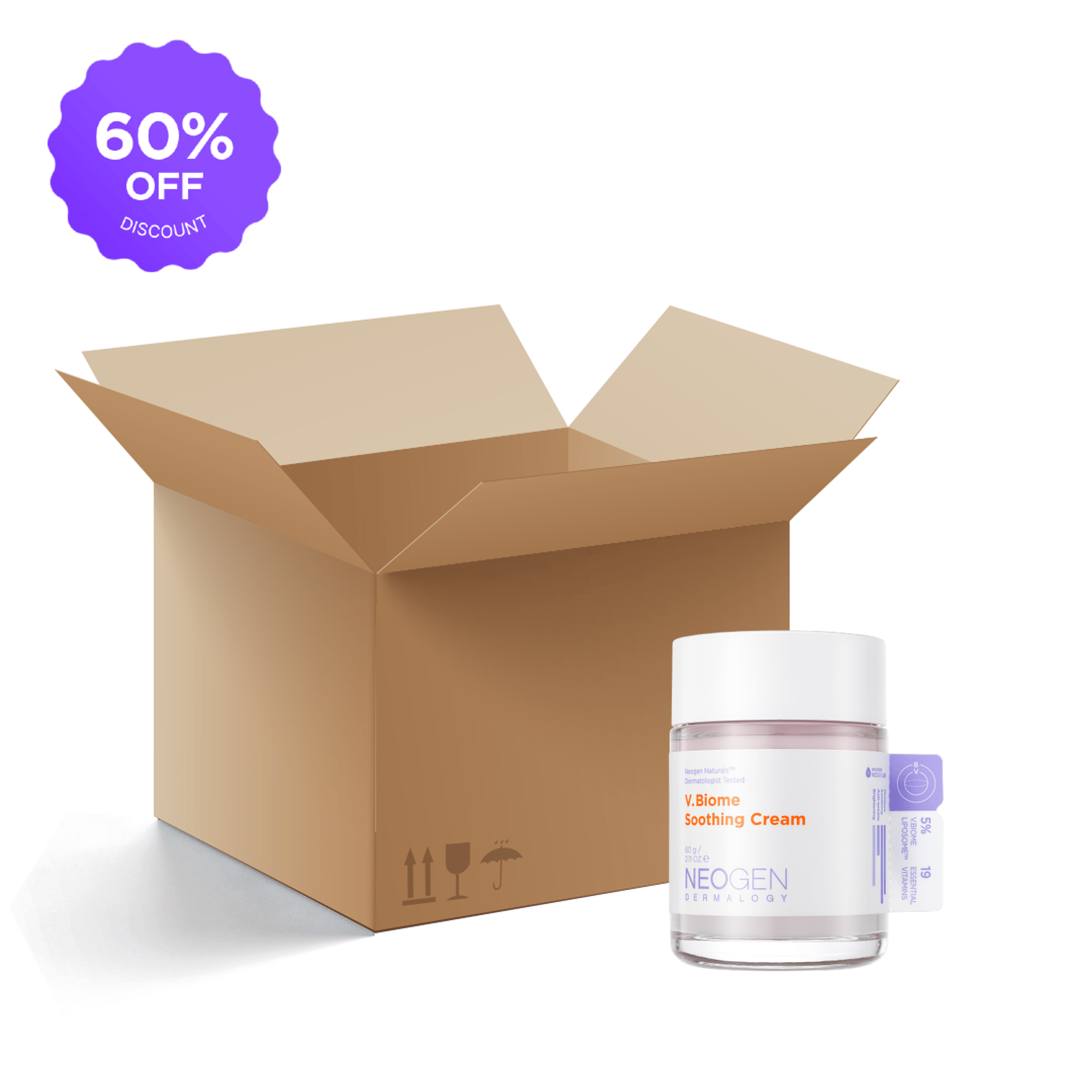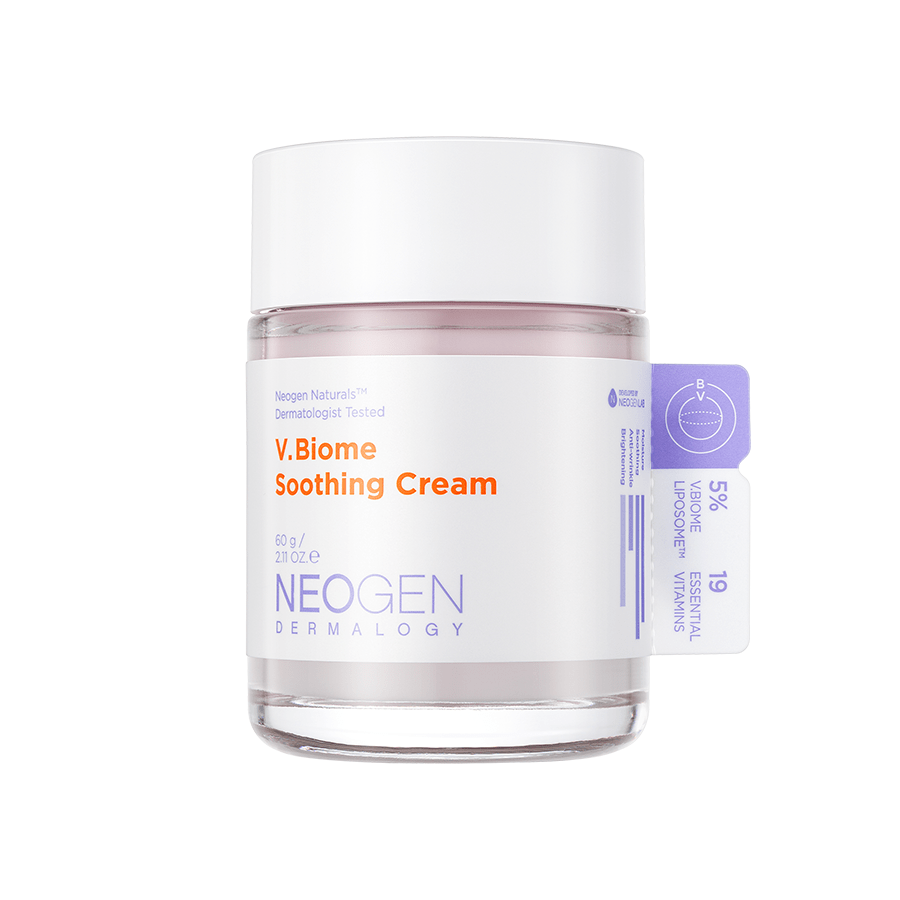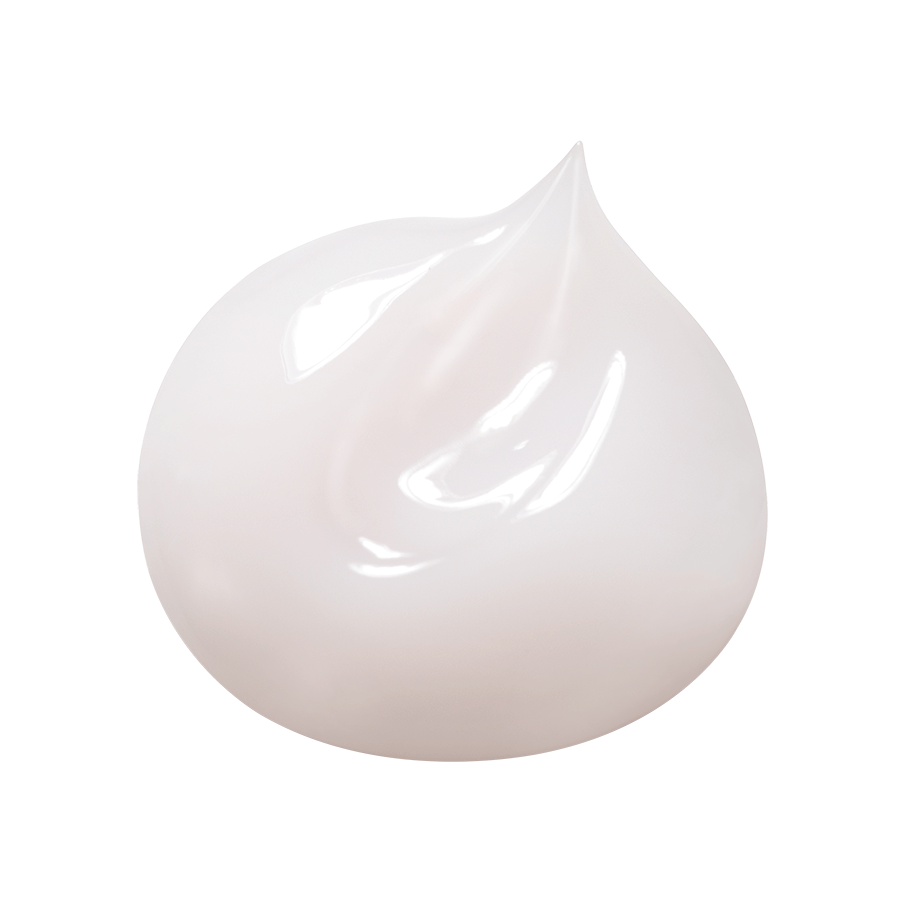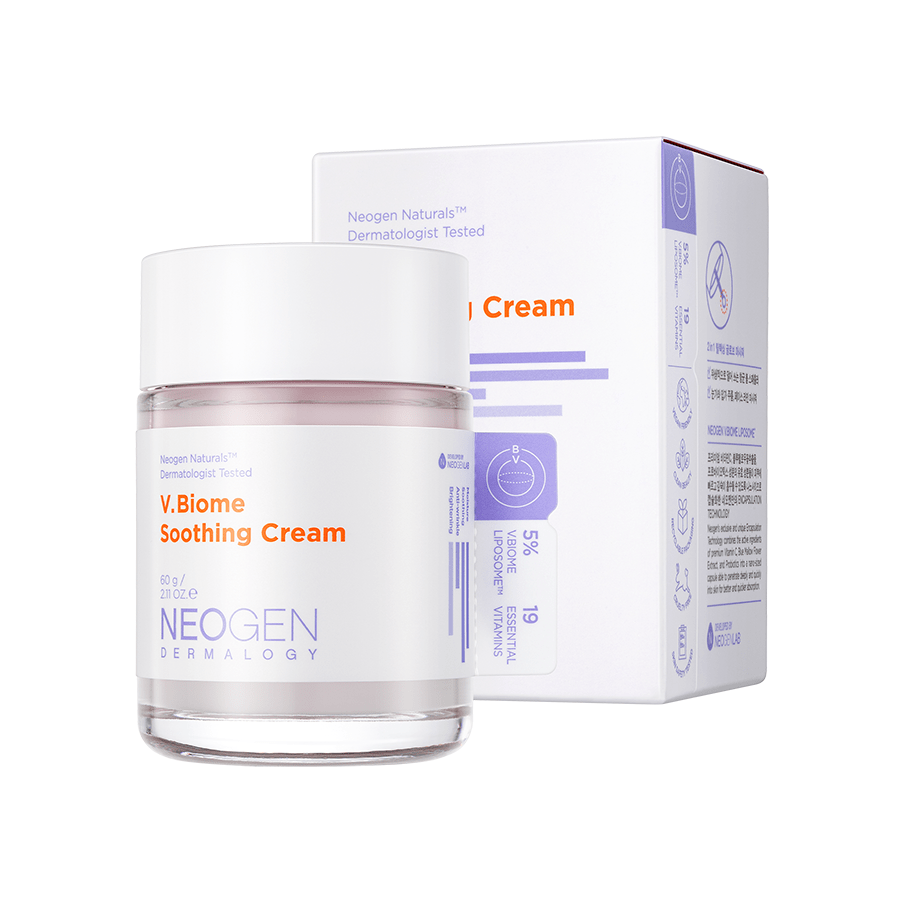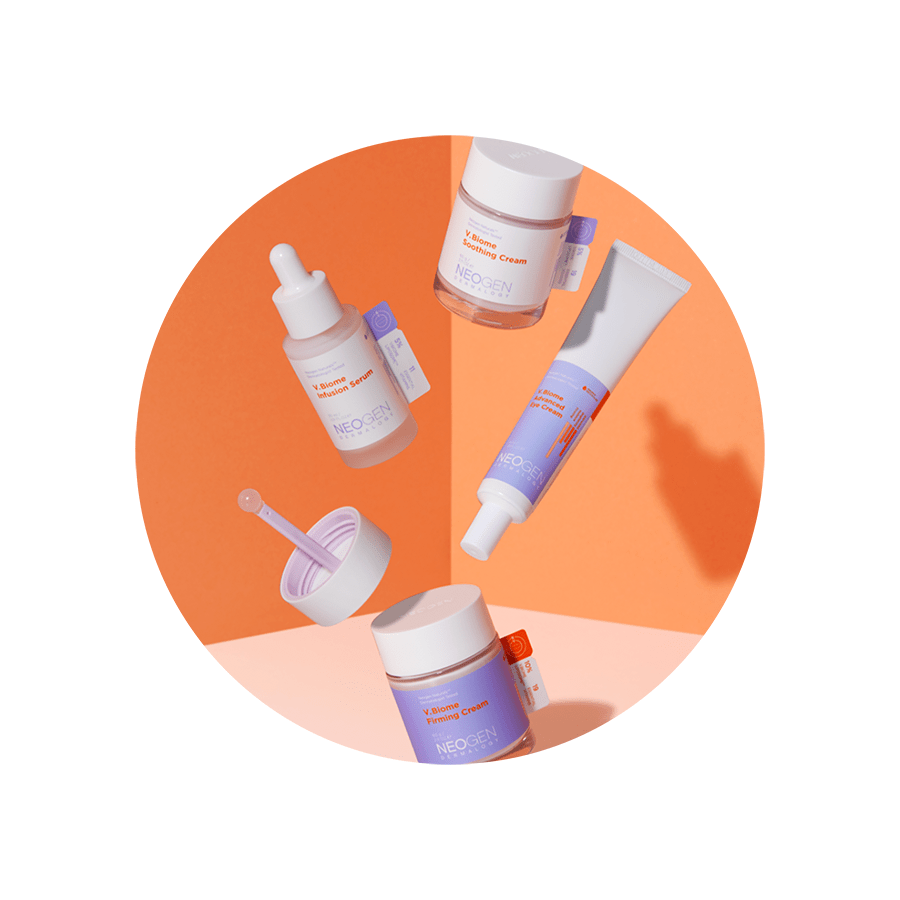 [1BOX / 40ea] NEOGEN DERMALOGY V.Biome Soothing Cream
$608.00
Regular price
$1,520.00
Subscription • Save
 PRICE PER UNIT: $15.2
Benefits of premium Vitamin C and Probiotics all packed into a Nano-Capsule, exclusive to Neogen! ♥
A nano-capsule penetrates deeper into the skins' layers for intensified effect and
faster and better absorption ♥
(*Korea Institute of Dermatology, 21 adult women aged 31 to 60 years, facial area, 2021.08.13~09.10)
▶ Moisture improvement up to 10 layers of stratum corneum on both forearms
(when used once). The skin moisture was 356% immediately after one use compared to before the test substance was used.
▶ Improvement of alleviation of blemishes/dark spots on the face (when used 5 times). The number of UV spots showing blemishes / blemishes / dark spots decreased by 3.2% after 5 uses and 4.7% after 4 weeks of use compared to before use of the test substance
A built-in 2 in 1 Mini Globe Massager Applicator ♥

- Hygienic and clean usage every time

- Mini Globe the helps to reduce wrinkles around the eyes, mouth and jawline.
#VeganMoisturizingCream #10LayerMoistureCream #VitaMultiCream #SensitiveMoistureCream
[1BOX / 40ea] NEOGEN DERMALOGY V.Biome Soothing Cream
$608.00
Regular price
$1,520.00
Key Ingredients
8 types of peptides

- Sodium hyaluronate, hydroxypropyltrimonium hyaluronate, hydroxylated hyaluronic acid, Sodium acetylated hyaluronate, hyaluronic acid, hydrolized sodium hyaluronate, Sodium hyaluronate cross-polymer, potassium hyaluronate
- Hydrate and moisturize dry skin




More than 5% of 19 multivitamins (3% of panthenol, 2% of niacinamide, etc.)

- Sodium ascorbate, thiamine HCL, riboflavin, niacinamide, panthenol, pyridoxin, biotin, polykacid, Cyanocovalamine, tocopherol, linoleic acid, ascorbic acid, ascobyltetrisopalmitate, menadion, calcium pantothenate, Tokoperyl acetate, pyridoxin HCL, magnesium ascorbyl phosphate, sodium ascorbate

- Brightens dull skin and soothes sensitive skin for immediate shine & radiance




5% V.BIOME LIPOSOME??/b>

- British DSM?™s (world?™s first Vitamin C manufactuerer) premium ?˜Vitamin C??/ Germany CLR?™s ?˜Probiotics??/  "Blue Mellow Flower??Extract a natural antioxidant ingredient that changes color to red when met with vitamins
- Reinforces effect of antioxidant & collagen production & NMF (Natural Moisturizing Factor)

How To Use
After using toner & essence, take an appropriate amount and apply gently along the skin texture for better absorption.
*Use morning and night.
What's unique?
Brightening/Firming functionality

Neogen?™s exclusive nano capsule technology helps penetrate deeper and quicker into skin to provide intense moisture care and brighten the skin for a dewy glow.