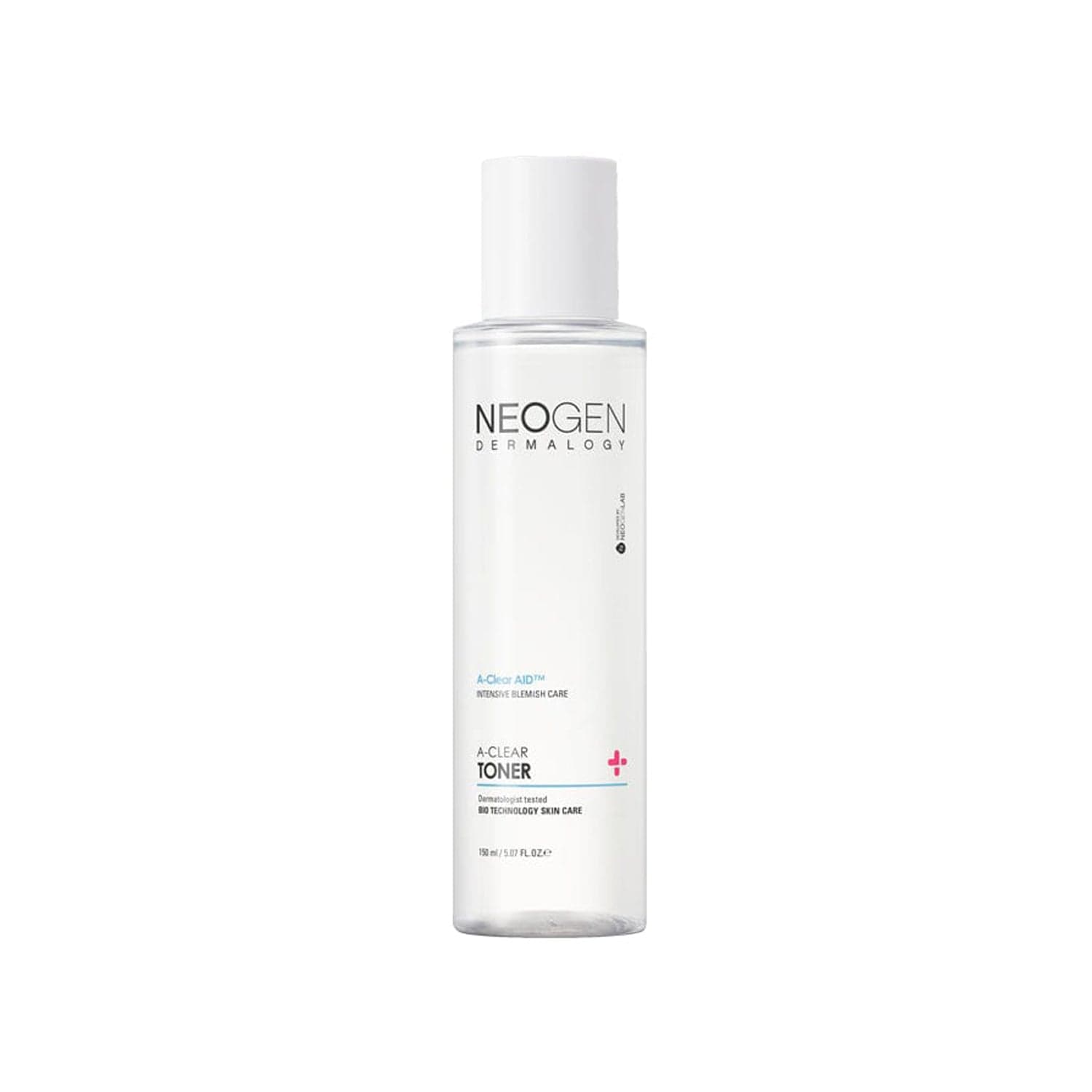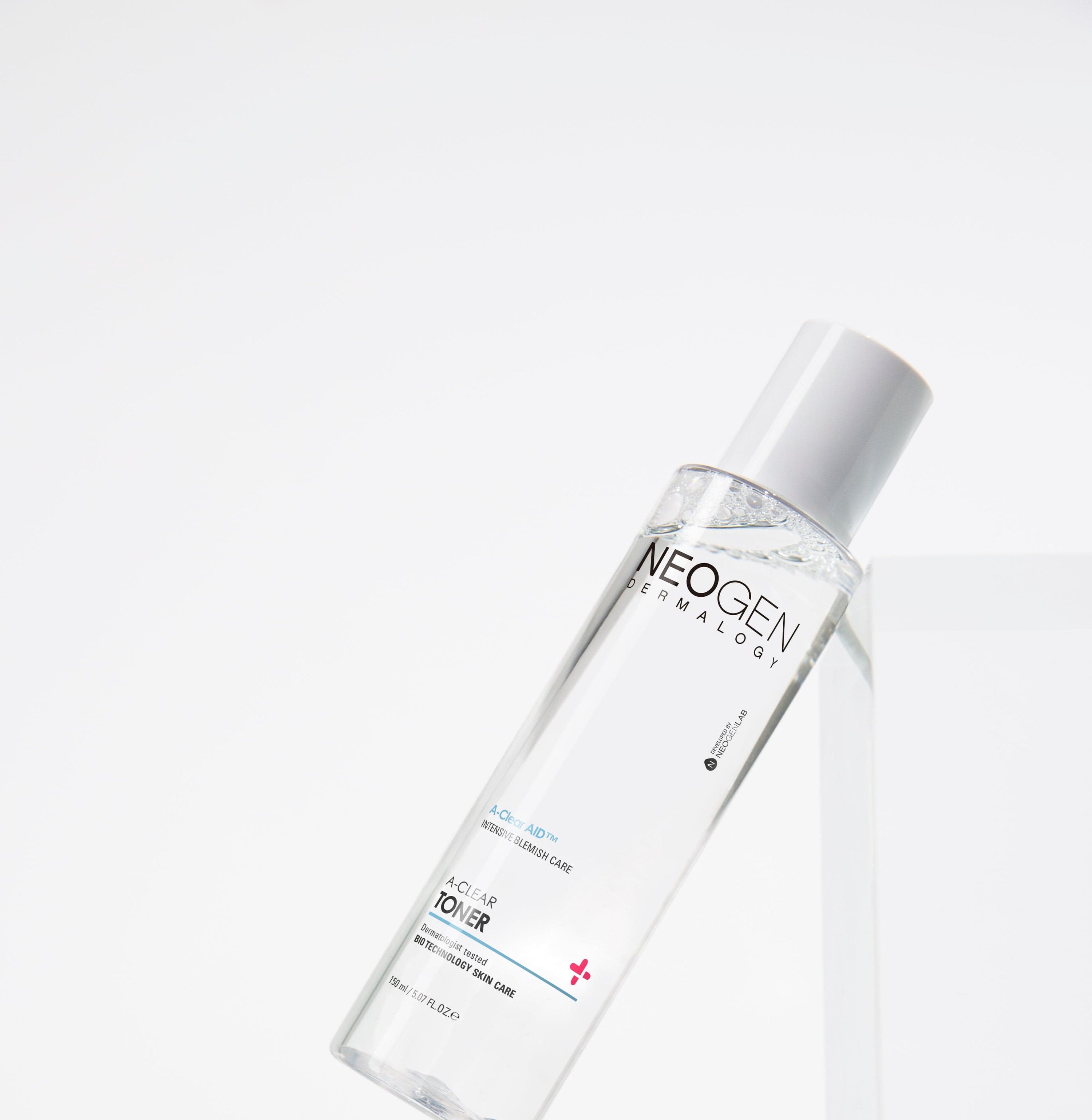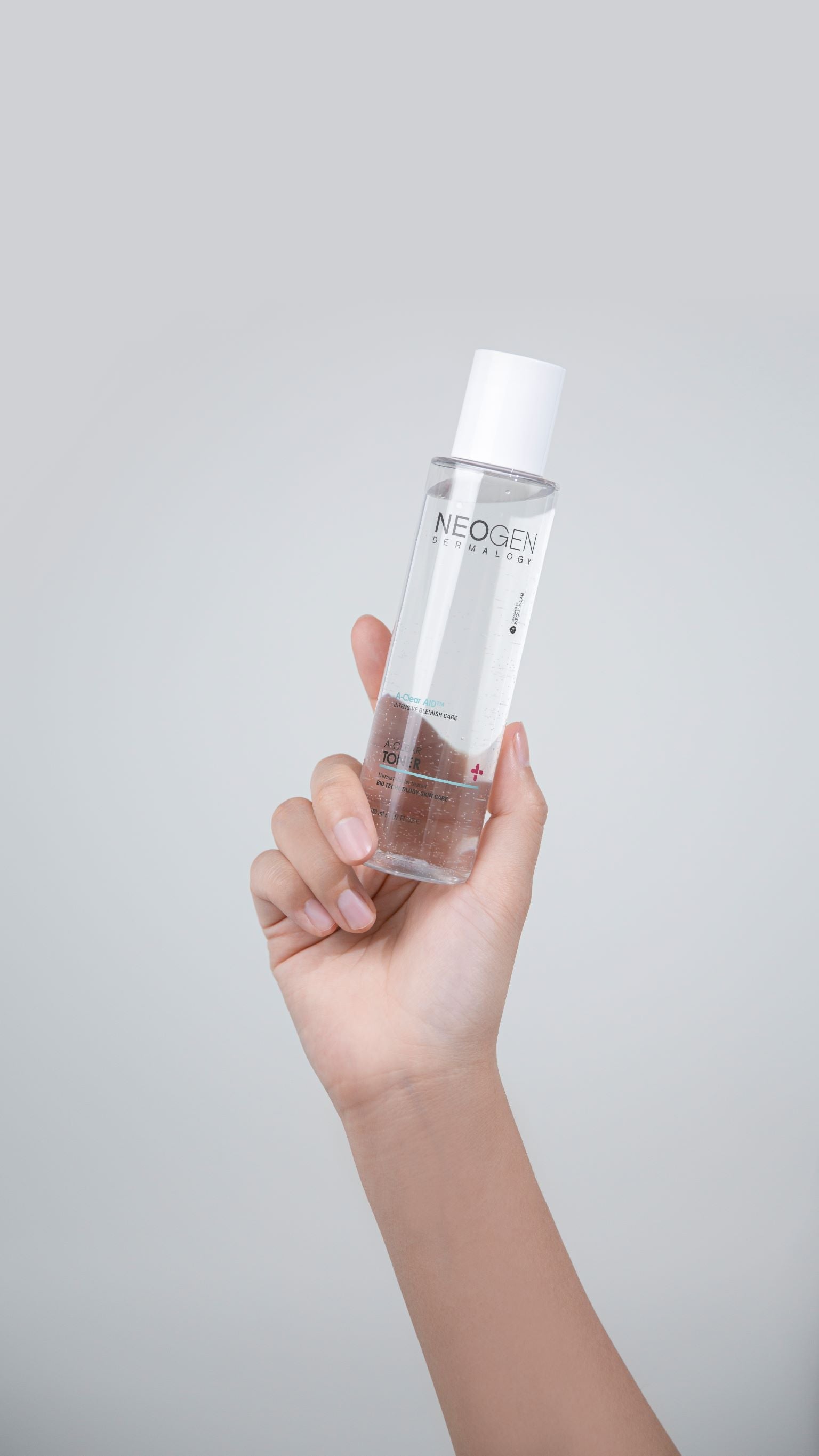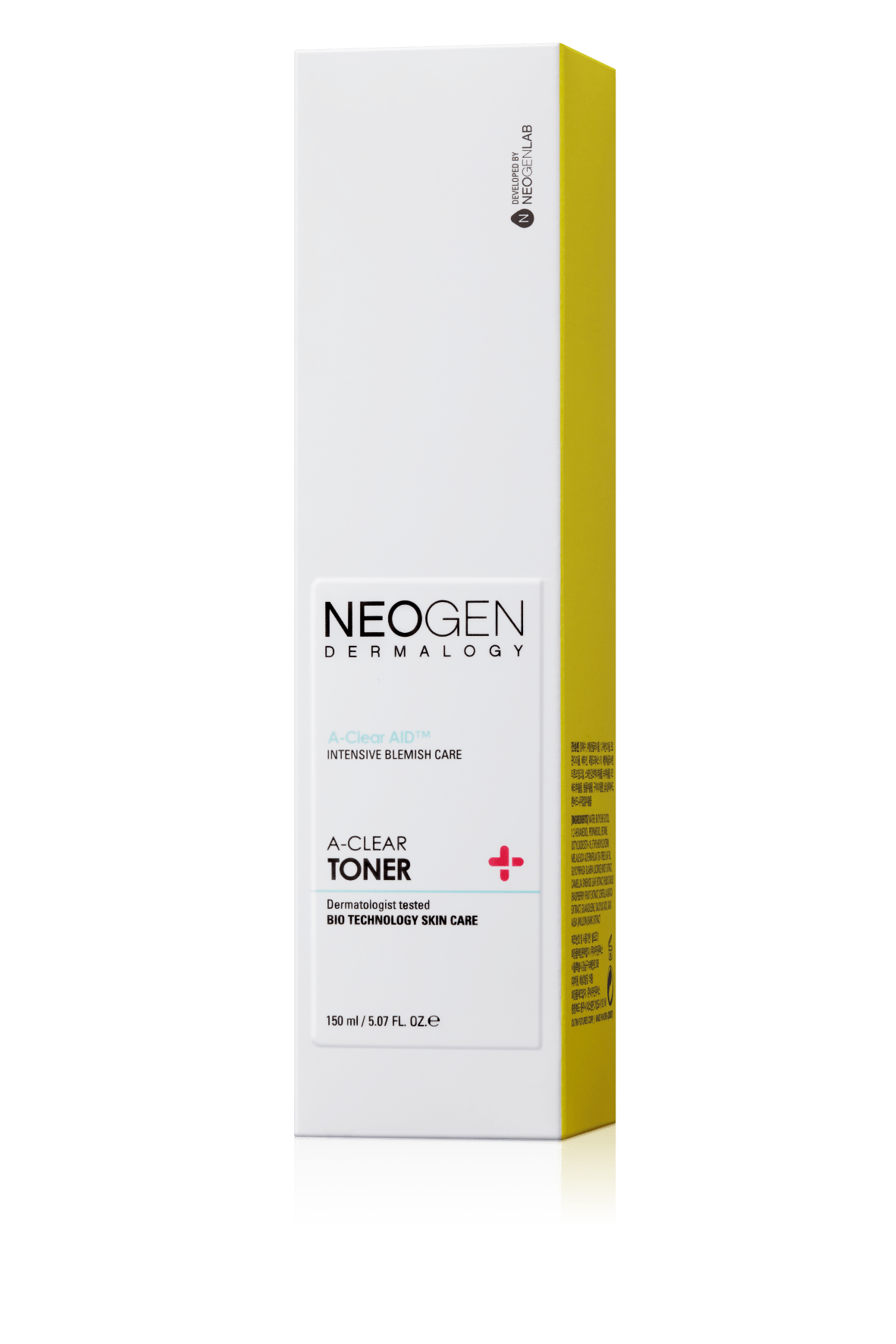 NEOGEN DERMALOGY A-clear Toner 5.06 oz / 150ml

Start your skincare routine RIGHT.
It's a toner that perfectly
balances the
skin's Sebum and Moisture♥
> A burden-free light day care toner for daily use
> A transparent, water-based toner
> Multi-water type Non-sticky toner that can be used in various ways
> Light tonic water texture that absorbs smoothly upon application on the skin
STEP 1. Skin Stress Care
This toner removes unnecessary dead skin cells and absorbs excess sebum from the skin, unclogging the pores and revitalizes the tired skin - promoting a more even-looking and refreshed complexion.
STEP 2. Skin Comfort Care
It helps to prevent the production of excess sebum and dead skin cells by promoting the absorption of moisture calming ingredients on skin that might be triggered by fine dust, mask, and various external stimuli.
Key Ingredients
Salicylic Acid (Salicylic Acid = BHA)
- Extracted from the bark of white willow and birch trees

- The fat-soluble characteristics of this skin care ingredient is mainly used to remove excess dead skin cells from acne or oily skin
- Helps to gently exfoliate the skin and soften pores
- Approved by the Ministry of Food and Drug Safety in Korea and is proven to suppress the reproduction of acne bacteria
Benefits
How To Use
There are two ways to use this toner –
By swiping gently onto the skin with a soaked cotton pad or creating a diy mask with it leaving the skin plumped and refreshed all-day.
Product Information

●

Synergy effect between salicylic acid and 5 plant-based ingredients that helps remove dead skin while restoring the skin's natural glow!

Formulated with tea tree, licorice, green tea, centella asiatica, azulene and salicylic acid (BHA) that effectively cares for dead skin cells and controls sebum production. It leaves the skin feeling revitalized and silky-smooth while calming the sensitive skin in the process.

●

Double sebum control system - provides a highyly smart solution to remove old dead skin cells while smoothening the skin's texture!

The double sebum system controls the excess production of sebum and dislodge dead skin cells cleanly without irritation. It also reliefs the stress on skin and provides immediate moisture boost to help soothe the skin quickly.

●

Non-sticky watery-textured toner absorbs into the skin seamlessly, supplying moisture and nutrients deep within.

The formula re-balances the pH levels, improving the overall health of your skin.
NEOGEN DERMALOGY A-clear Toner 5.06 oz / 150ml