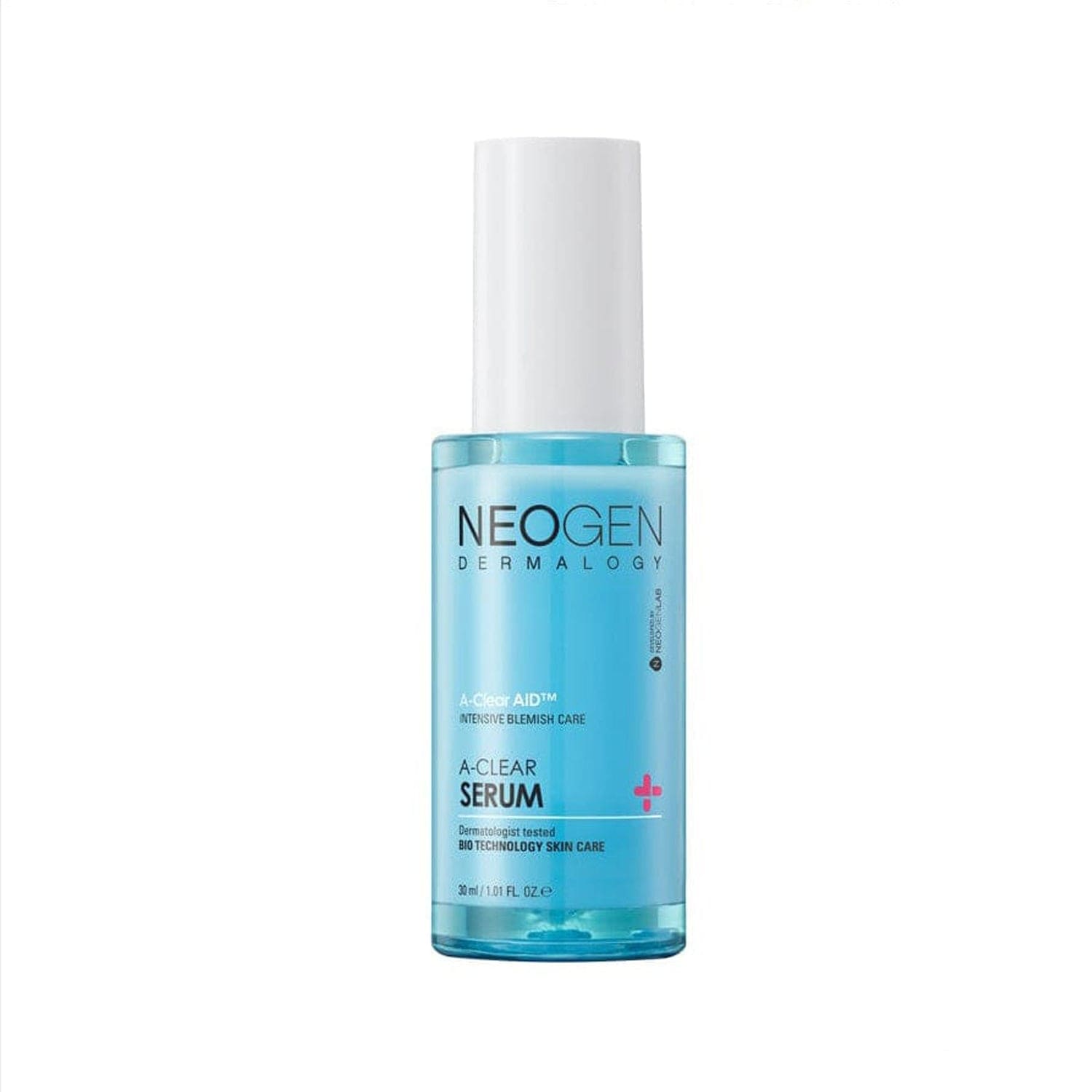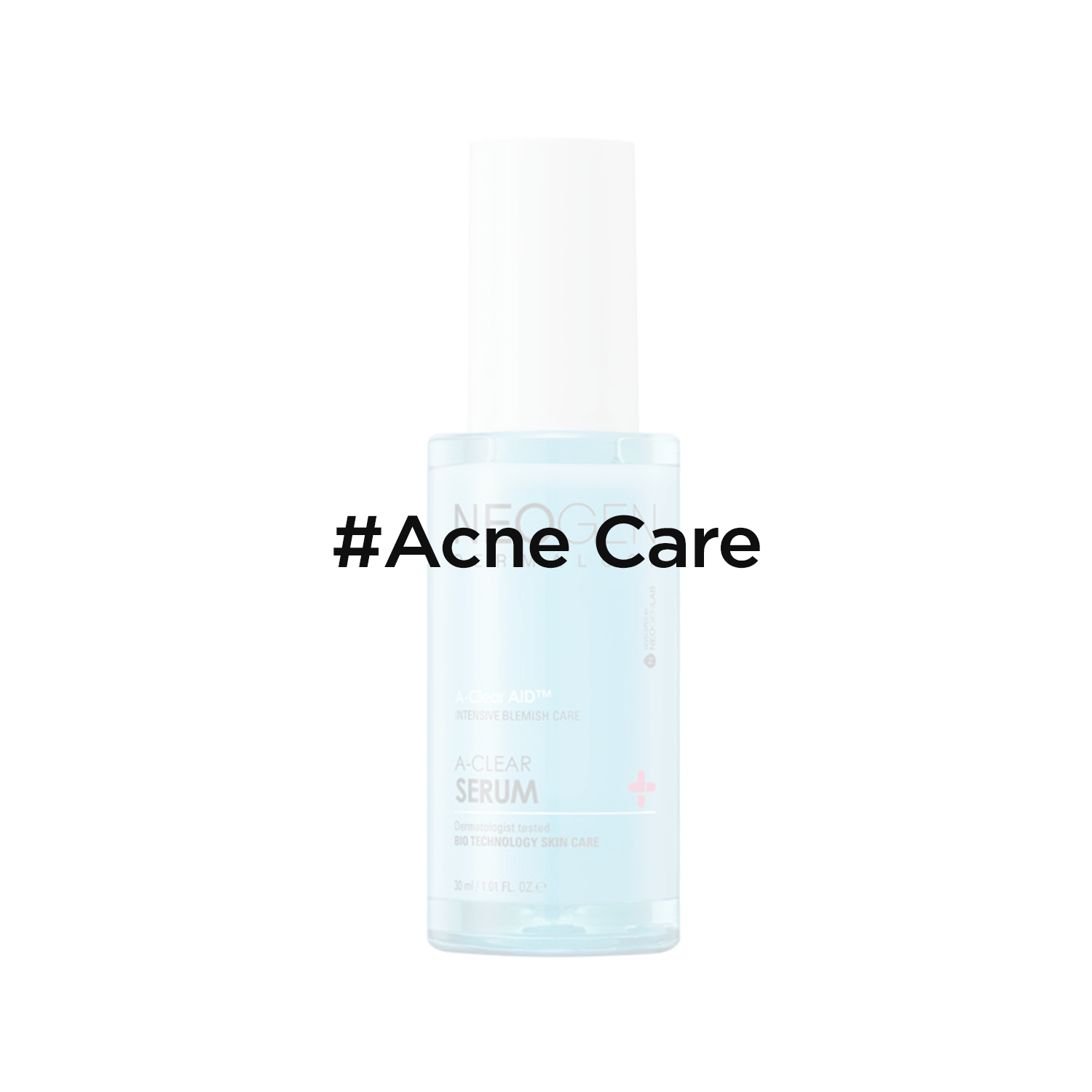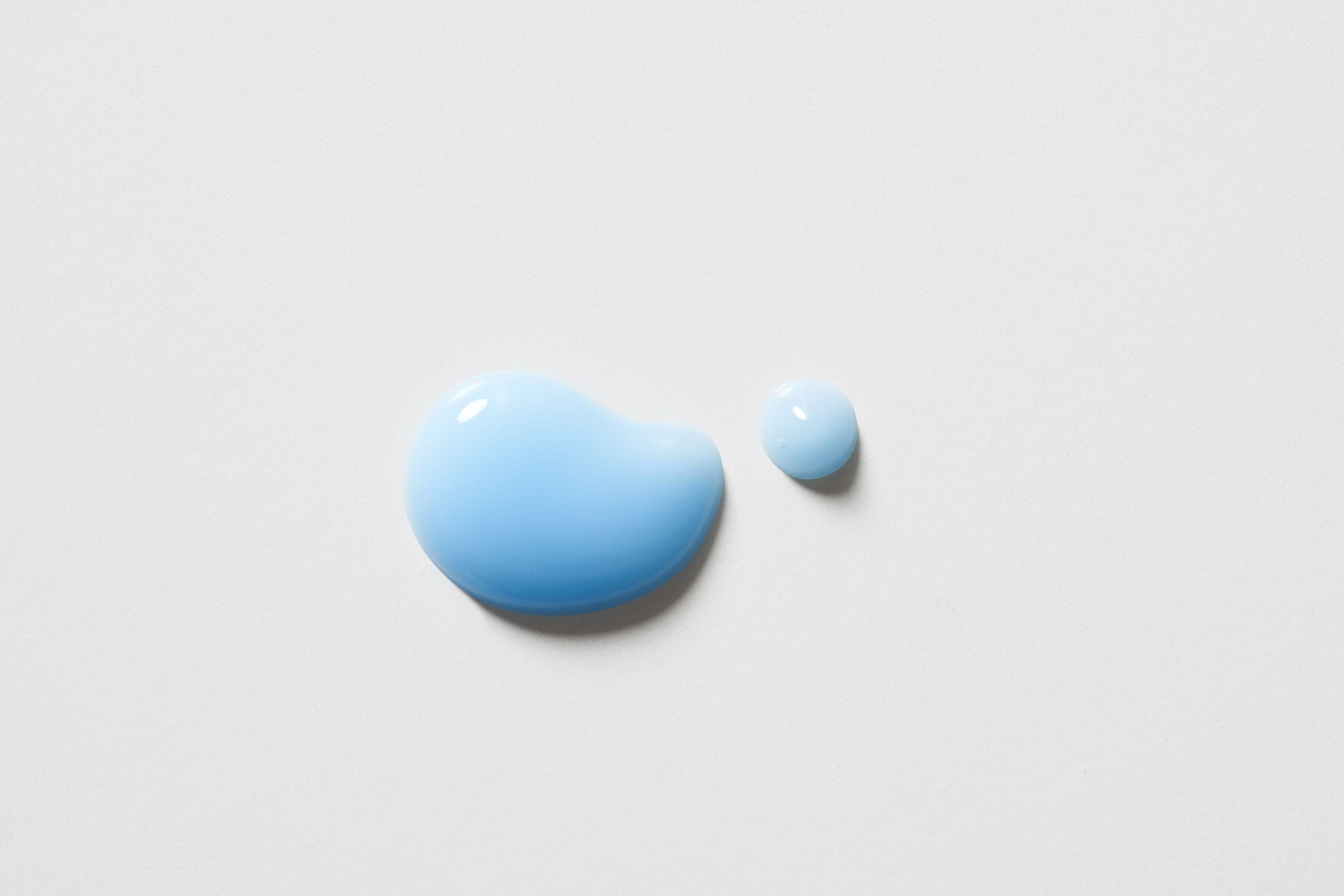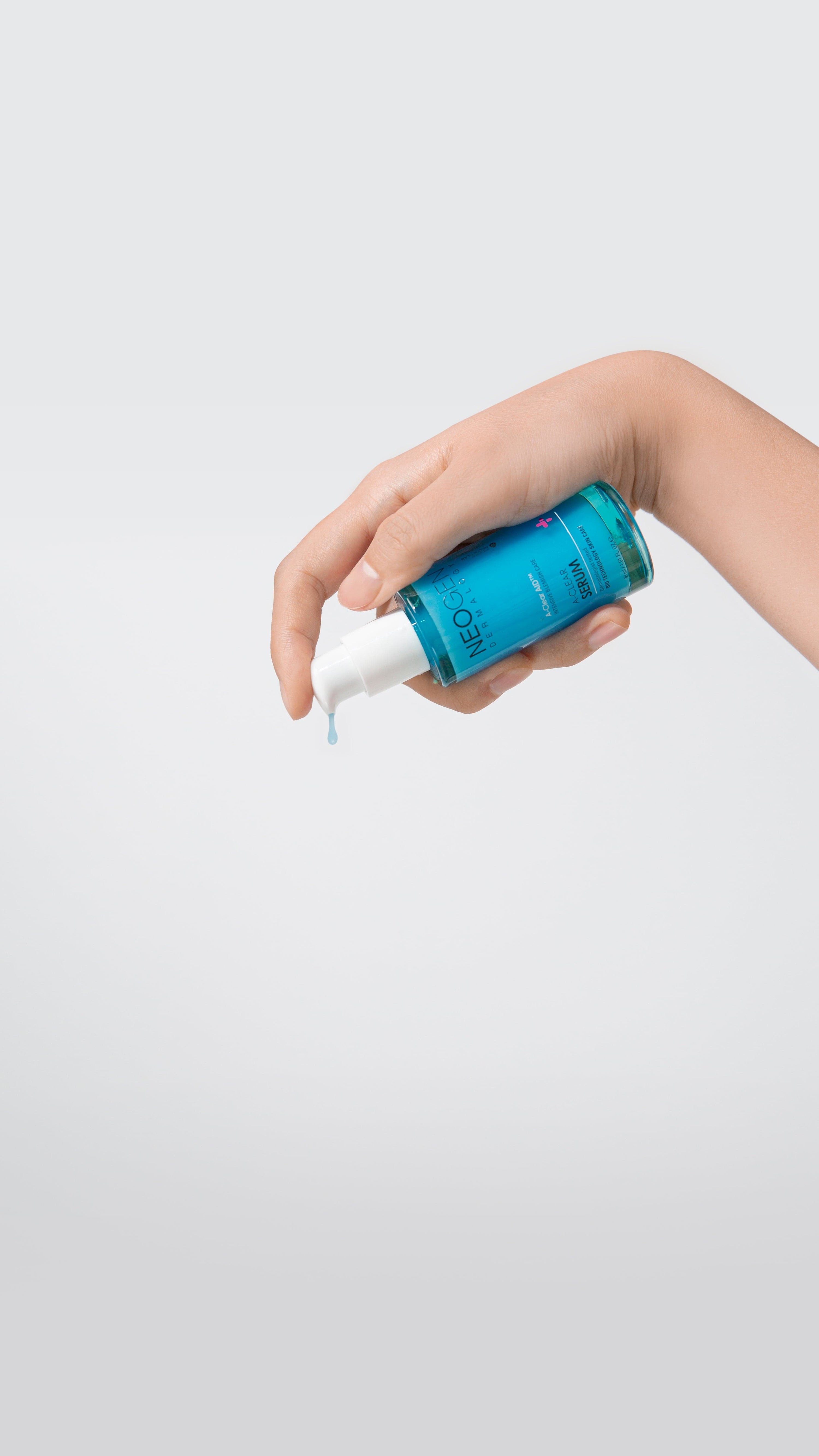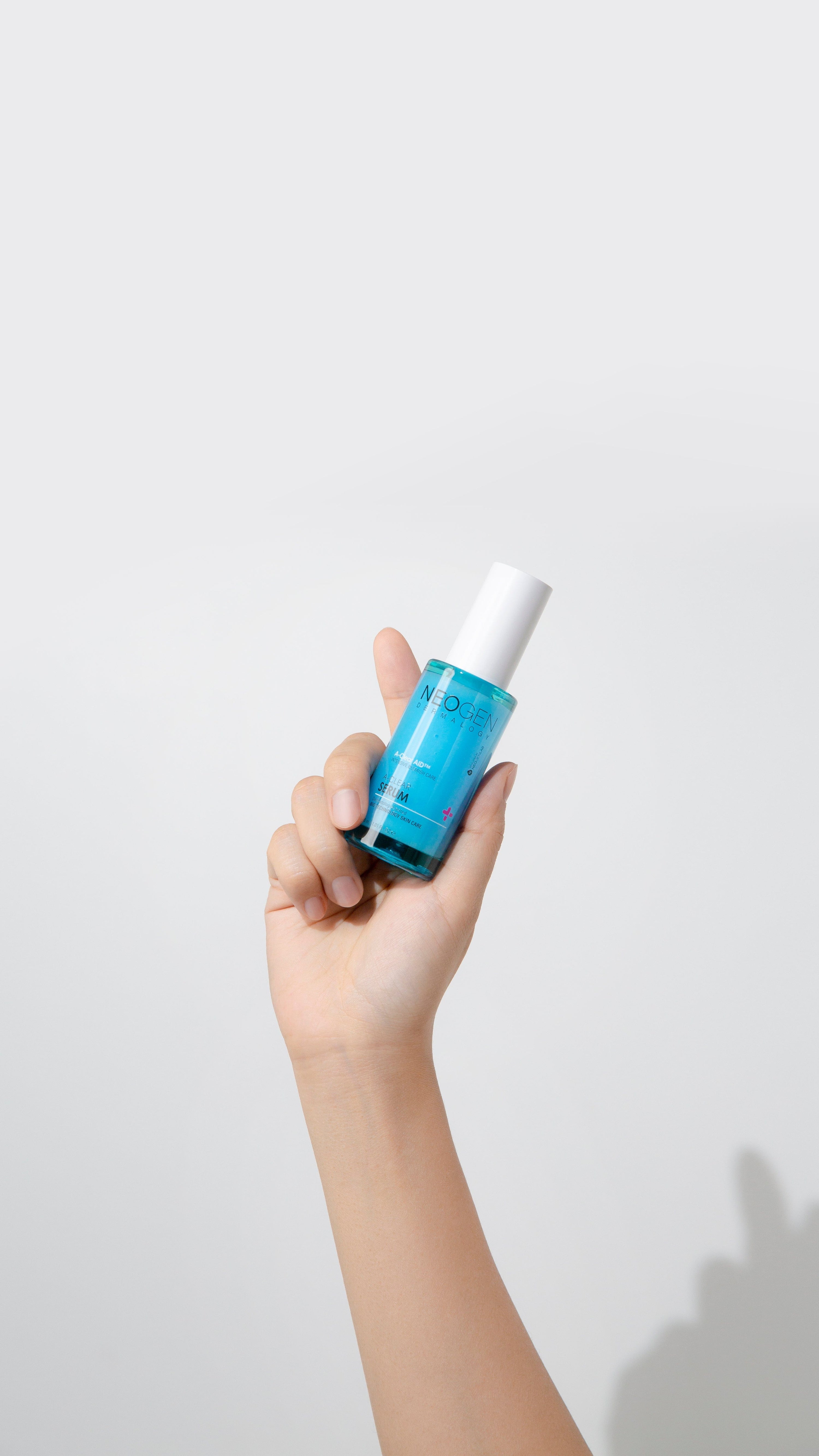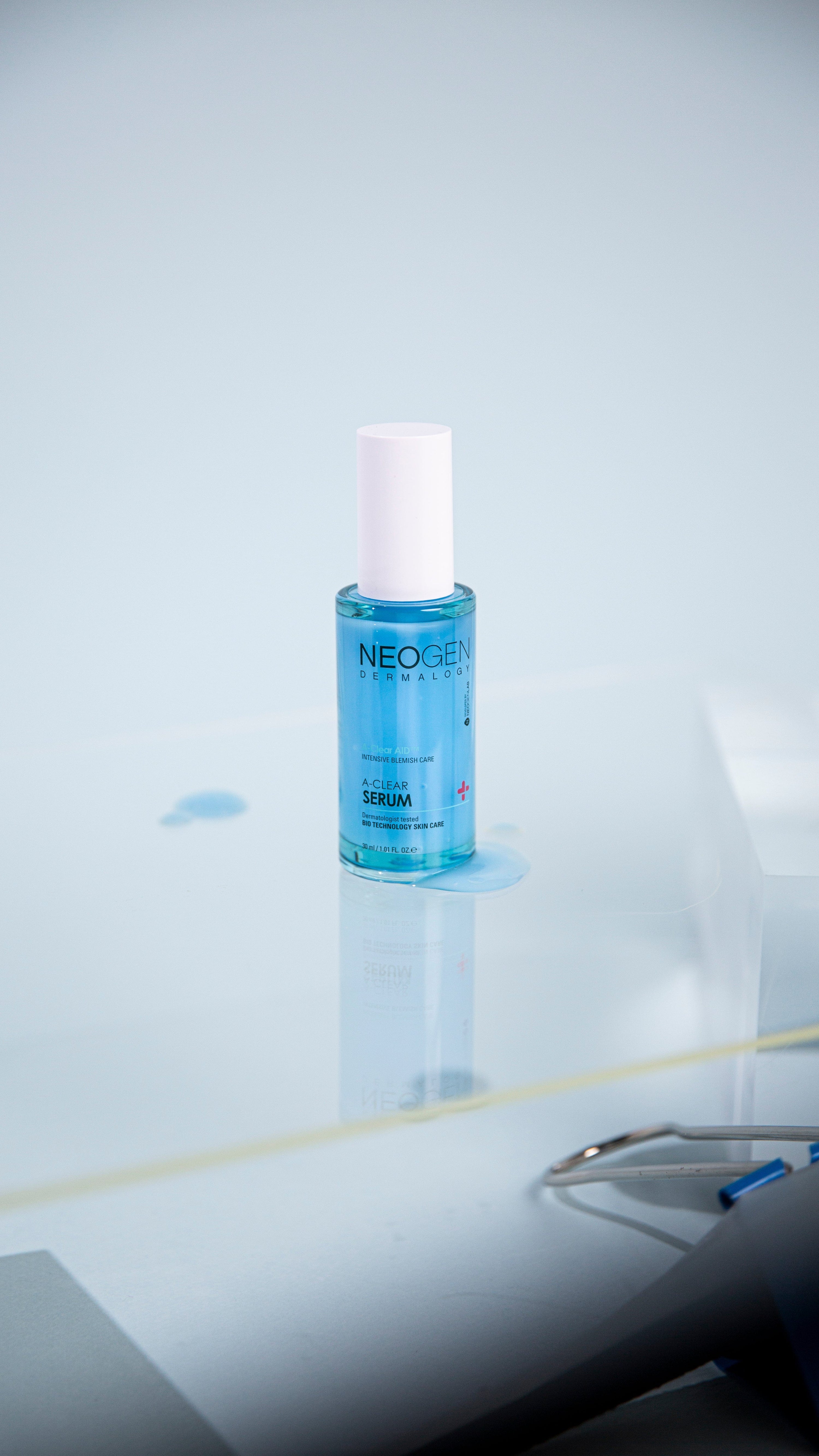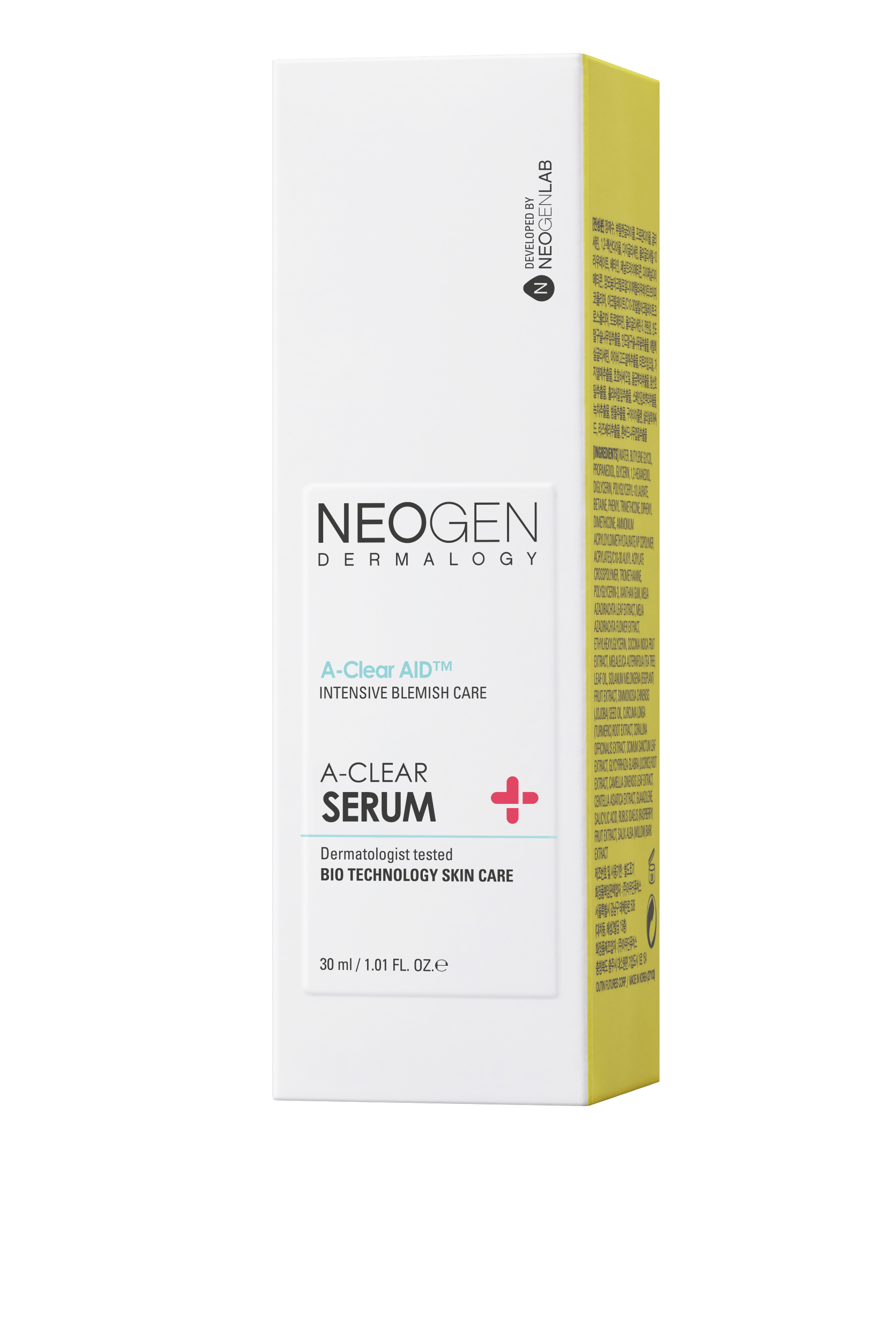 NEOGEN DERMALOGY A-clear Serum 1.01 oz / 30ml
All-perfect skin Hydration serum ♥
Skin balance care & Double sebum control system ♥
A refreshing skin soothing serum formulated with plant extracts that focuses on calming sensitive skin quickly ♥
Double sebum control system
-The perfect way to dislodge dead skin cells and smoothen skin texture
In combination of Salicylic acid and ingredients that cares for dead skin cells, this product stabilizes the skin. With double soft peeling, it removes the dead skin cells cleanly without irritating the skin. In the process, the serum boosts moisture into the skin and quickly calms it, creating a soft and smooth complexion after application.
Key Ingredients
Centella Asiatica extract
Rejuvenates skin condition
Tea Tree Oil extract
Licorice Root extract
Green Tea extract
Guaiazulene extract
Sooth skin irritation

Benefits

How To Use

After using toner, take an appropriate amount and apply gently along the skin texture for better absorption.

*Use morning and night.
Product Information

●

 A burden-free light day care toner for daily use!

Serum that absorbs immediately into the skin and is great for sensitive and oily skin types. 

●

Calm sensitive and tired skin gently with this moisturizing serum!

Contains 6 types of plant extract that are known ingredients for immediately calming and soothing the sensitive skin. It provides moisture to oily and dry skin without pulling the skin. *6 kinds of plant extract ingredients: tea tree oil, licorice root, green tea, centella asiatica, guaiazulene, salicylic acid 

● Light refreshing serum for a healthier balanced skin!

It is a light emulsion-serum that absorbs quickly into the skin without leaving residue. It also stabilizes and balances the oil and moisture levels of the skin which helps to restores skin's condition to the optimal level.
NEOGEN DERMALOGY A-clear Serum 1.01 oz / 30ml