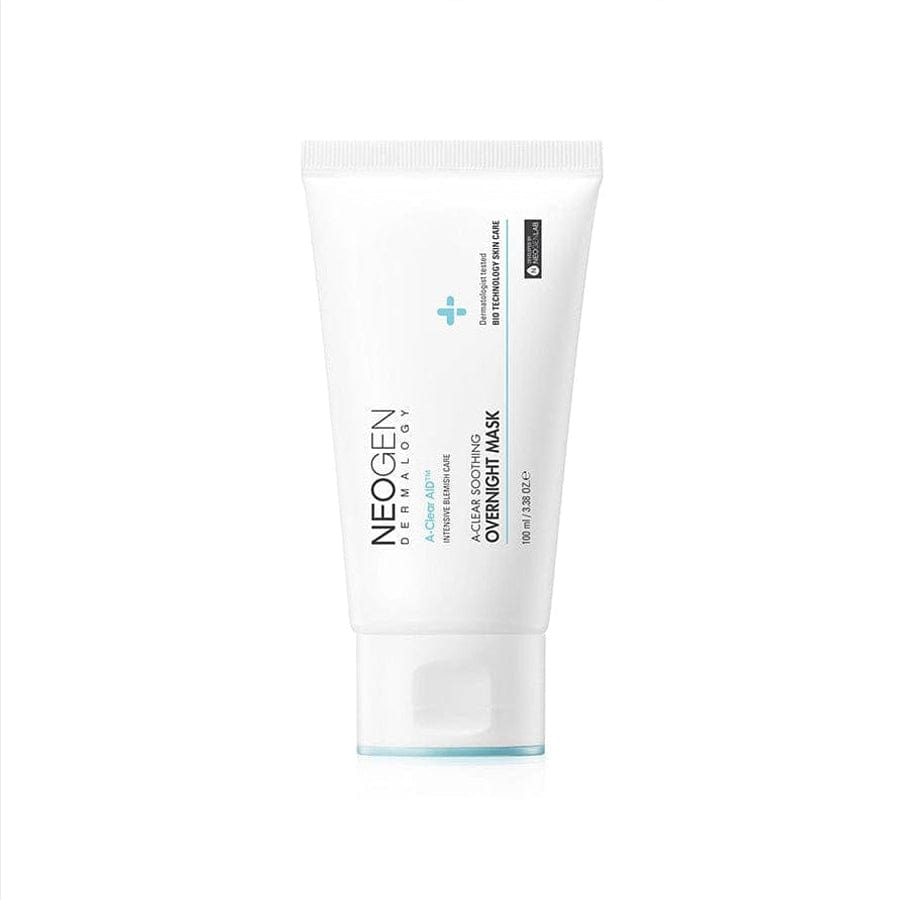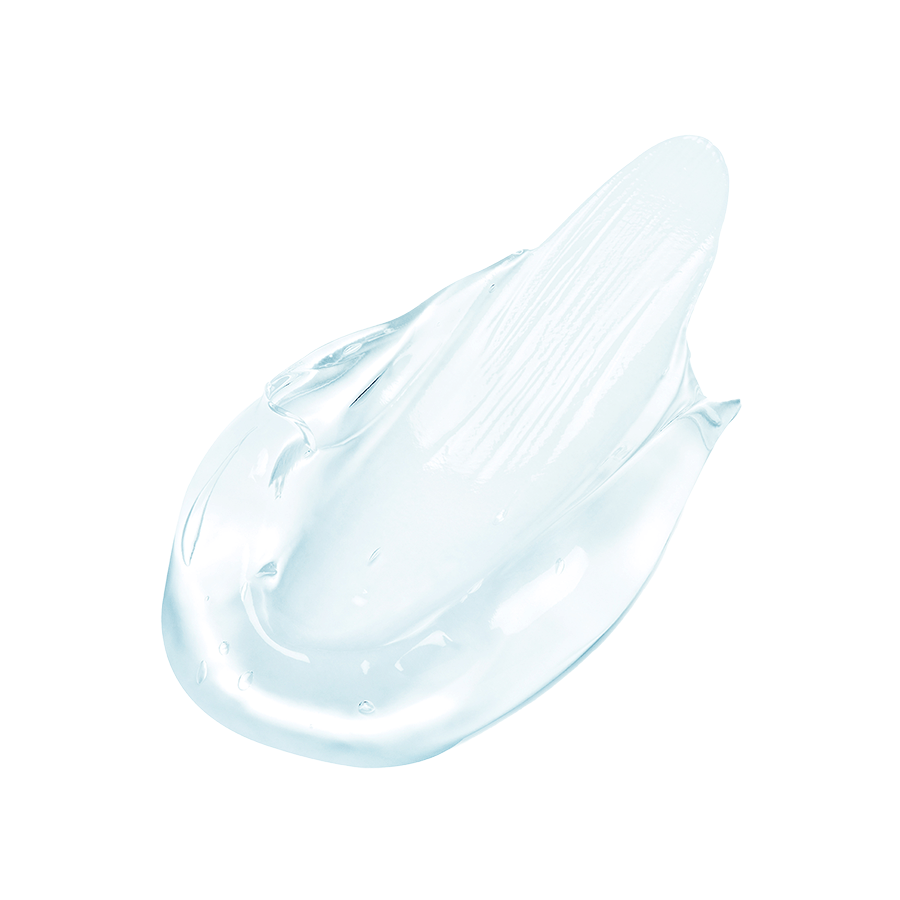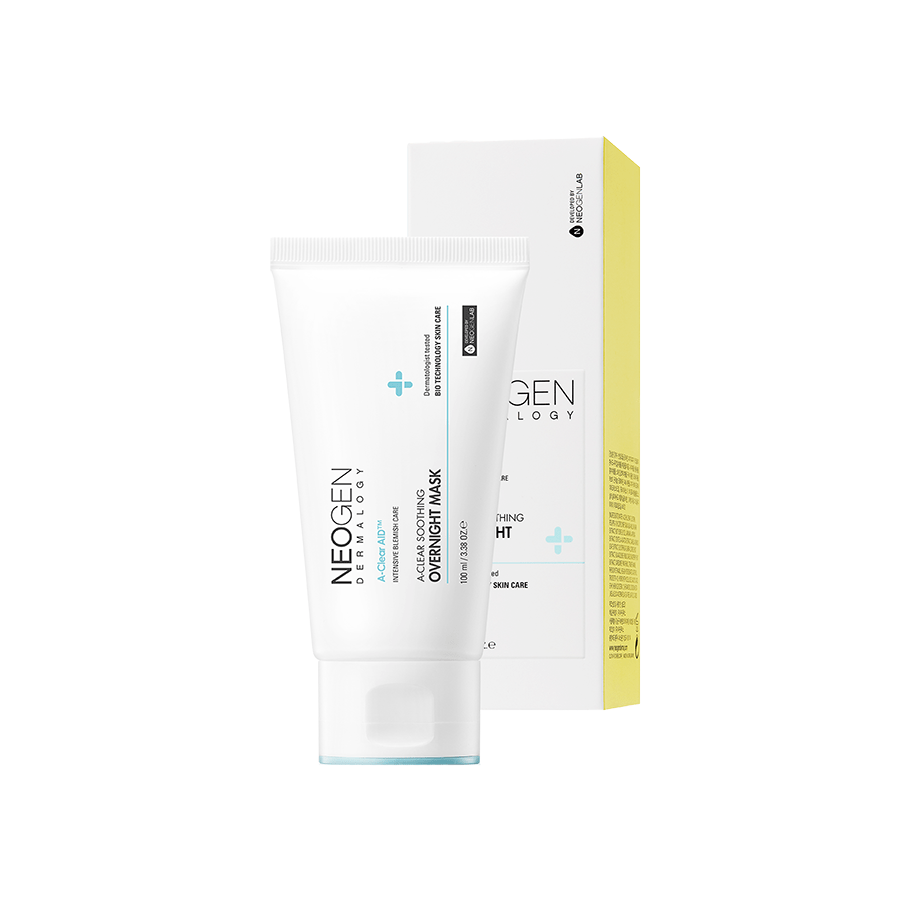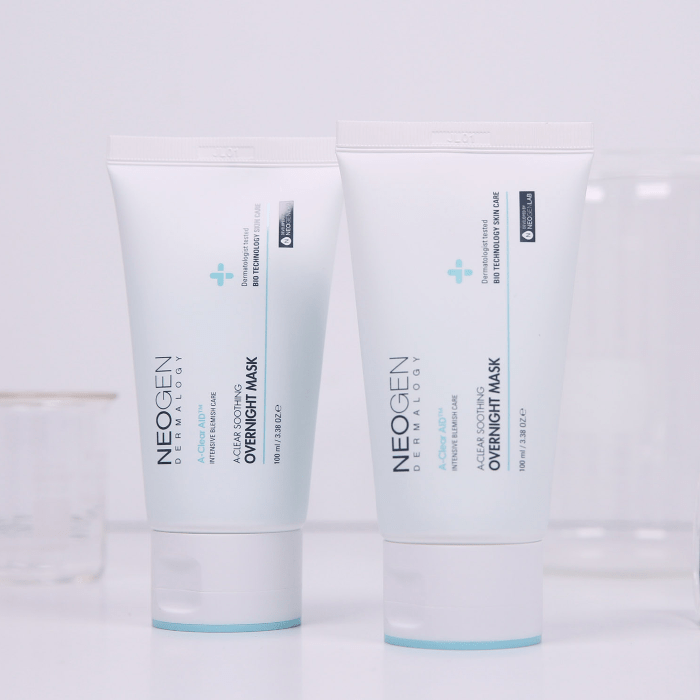 NEOGEN DERMALOGY A-Clear Aid Soothing Overnight Mask 3.38 oz / 100ml
NEOGEN DERMALOGY A-CLEAR AID SOOTHING OVERNIGHT MASK 3.38 oz / 100ml

Neogen Dermalogy A-Clear Soothing Overnight Mask is a sleeping mask type that soothes skin with skin calming ingredients overnight, and leaves skin balanced by regulating sebum production.
A Soothing sleeping mask:
The formula helps soothe the skin for all night to prevent future breakouts, while controlling sebum production for a healthy balanced skin.
Skin Exfoliating:
Acne and blemishes are caused by dead skin cells and bacteria clogging pores. The overnight mask is enriched with BHA ingredient, Salicylic acid, which helps remove pore-clogging impurities such as trapped dead skin cells and excess sebum. 
NEOGEN DERMALOGY A-Clear Aid Soothing Overnight Mask 3.38 oz / 100ml
Key Ingredients
Centella Asiatica 
It is known to generate new skin, with its calming and repairing abilities. It helps soothe skin, reduce redness, alleviate skin dryness, while enhancing the skin's overall condition and strength!
Salicylic acid
Salicylic acid is one of effective ingredients to control excess oil and sebum. It helps skin to shed dead cells and deep seated impurities and sebum, while decreasing redness and inflammation. 
FULL INGREDIENTS
How To Use
1. Gently apply an adequate amount of the product all over the face at the end of your nighttime routine.
2. Leave on overnight and rinse the next morning.
What's unique?
Skin calming

The formula containing hero ingredients Tea tree and Licorice also reduces inflammation, toxicity, while skin calming ingredients such as Centella asiatica, Panthenol help calm and relax the troubled skin.