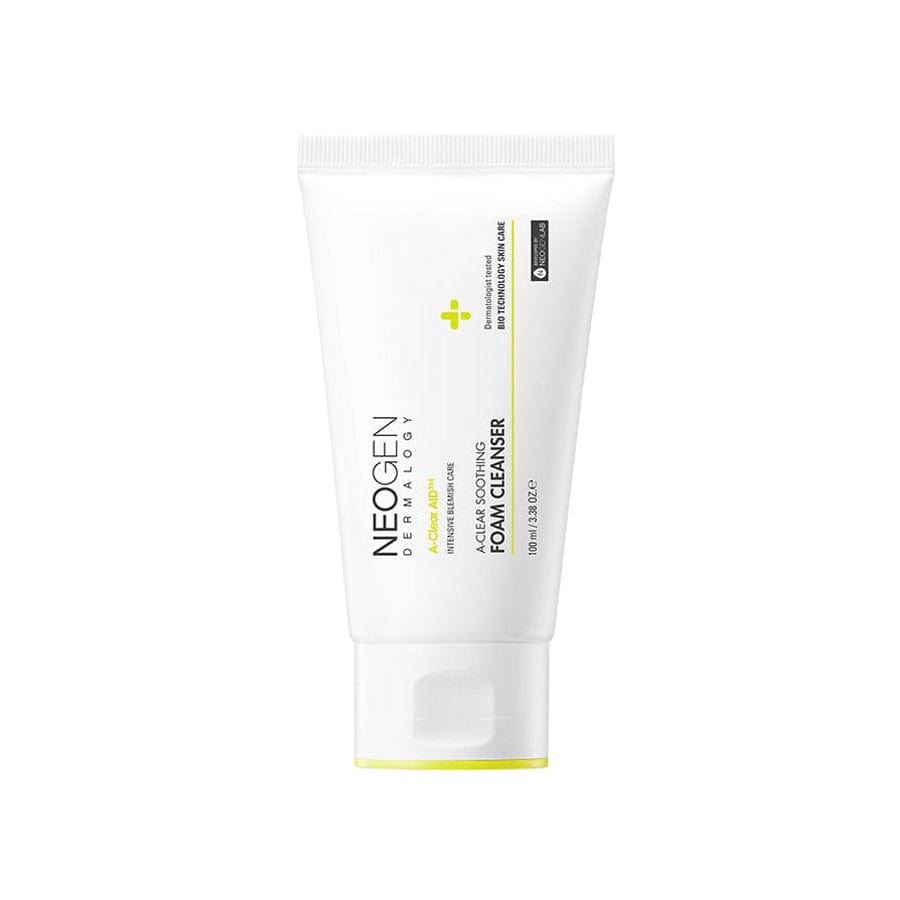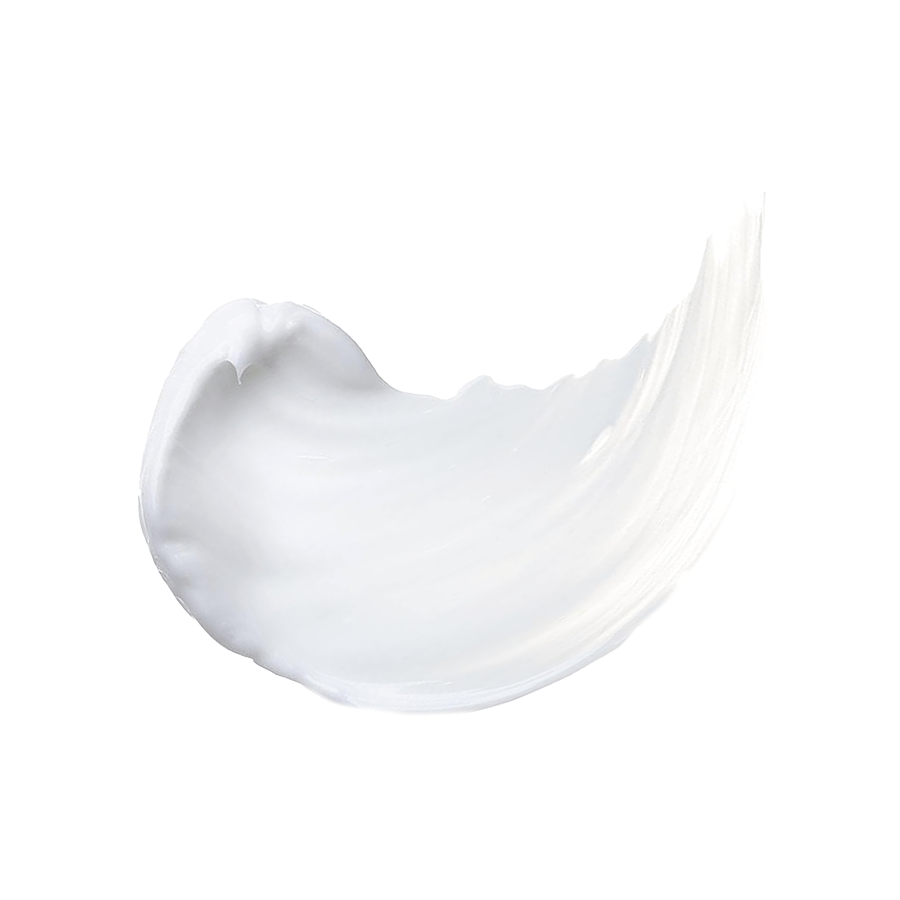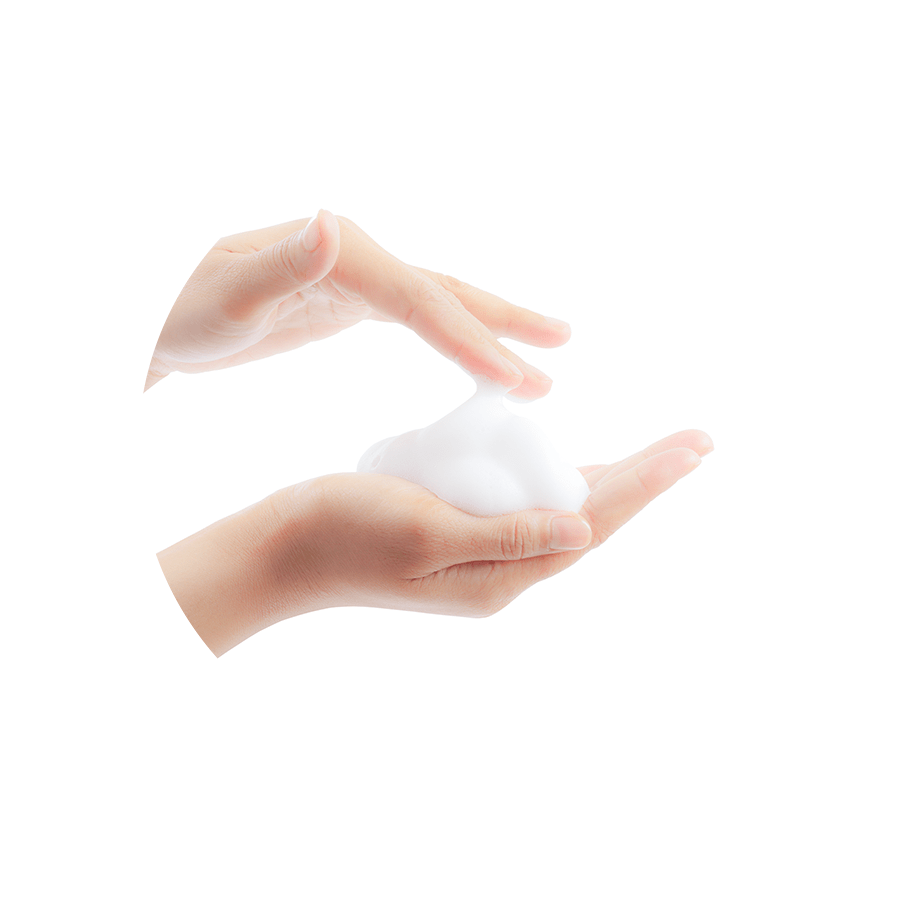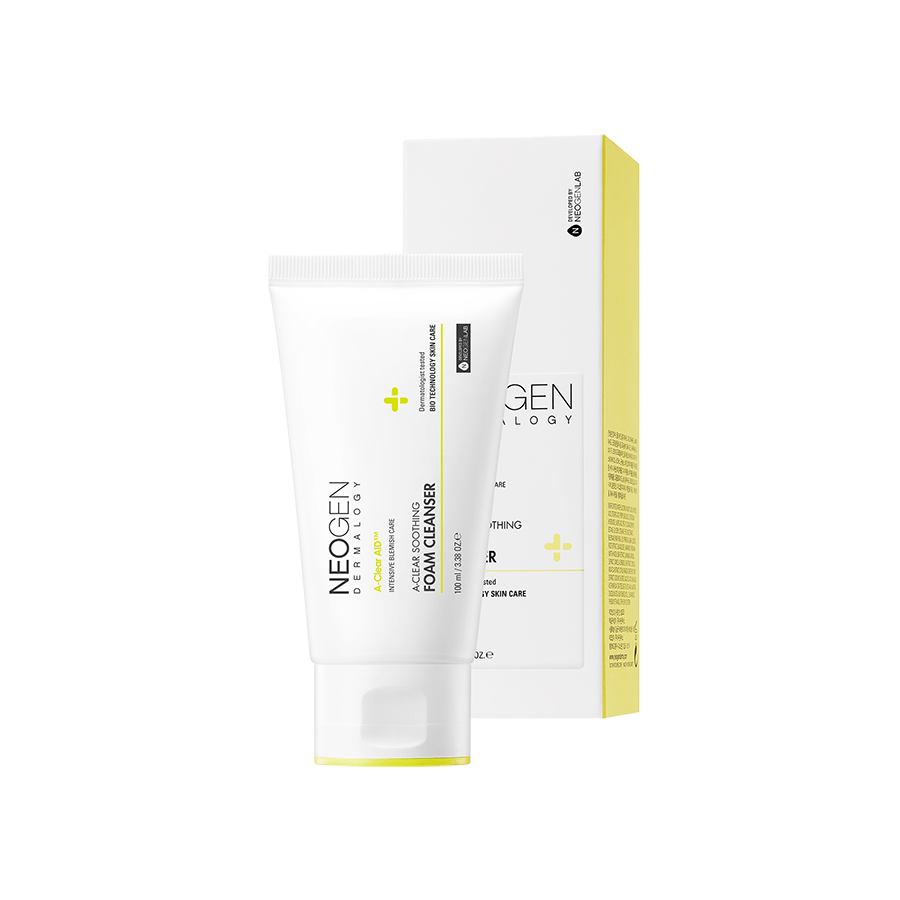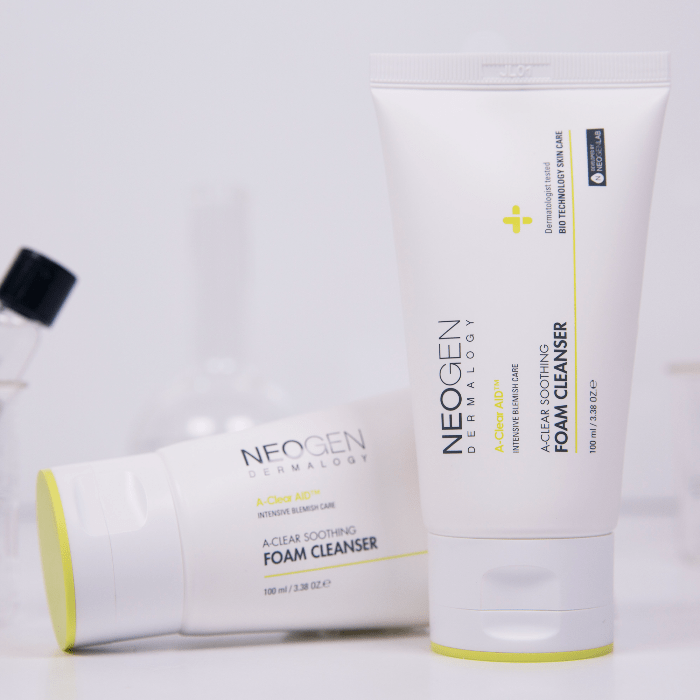 NEOGEN DERMALOGY A-Clear Aid Soothing Foam Cleanser 3.38 oz / 100ml
NEOGEN DERMALOGY A-CLEAR AID SOOTHING FOAM CLEANSER 3.38 oz / 100ml

Neogen Dermalogy A-Clear Soothing Foam Cleanser helps gently remove harmful bacteria, excess oil and sebum, while effectively soothing to refresh and clean your skin.
First-step cleanser for acne-prone skin
This gentle cleanser clarifies clogged pores and helps remove excess oil, which is one of main factors for acne skin, while controlling excess sebum.

Deep Cleansing
This cleanser is enriched with natural, hypoallergenic ingredients, which help effectively remove skin impurities, wastes, and makeup, while Salicylic acid works to remove trapped dead skin cells for clearer skin. 

NEOGEN DERMALOGY A-Clear Aid Soothing Foam Cleanser 3.38 oz / 100ml
Key Ingredients
Antibacterial, Anti-inflammatory
Skin soothing & calming ingredients
Azulene
Centella Asiatica
Pantehnol
FULL INGREDIENTS
Water, Glycerin, Palmitic Acid, Myristic Acid, Stearic Acid, Propylene Glycol, Potassium Hydroxide, Lauric Acid, PEG-75, Cocamidopropyl Betaine, Glyceryl Stearate, PEG-100 Stearate, Beeswax, Panthenol, Salicylic Acid, Peg-14M, Citrus Paradisi (Grapefruit) Fruit Extract, Camellia Sinensis Leaf Extract, Centella Asiatica Extract, Laminaria Japonica Extract, Hamamelis Virginiana (Witch Hazel) Extract, Guaiazulene, Oil Soluble Licorice(Glycyrrhiza) Extract, Melaleuca Alternifolia (Tea Tree) Leaf Oil, Allantoin, Sodium Chloride, Disodium EDTA, Butylene Glycol, 1,2-Hexanediol, Phenoxyethanol
How To Use
Massage gently over wet skin, then rinse off.
What's unique?
Skin protection 


It helps soothe irritated and sensitive skin, while protecting the skin from outer environment for smooth and healthy skin. 

Skin Calming 

The formula containing hero ingredients Tea tree and Licorice also reduces inflammation, toxicity, while skin calming ingredients such as Centella asiatica, Panthenol help calm and relax the irritated skin.