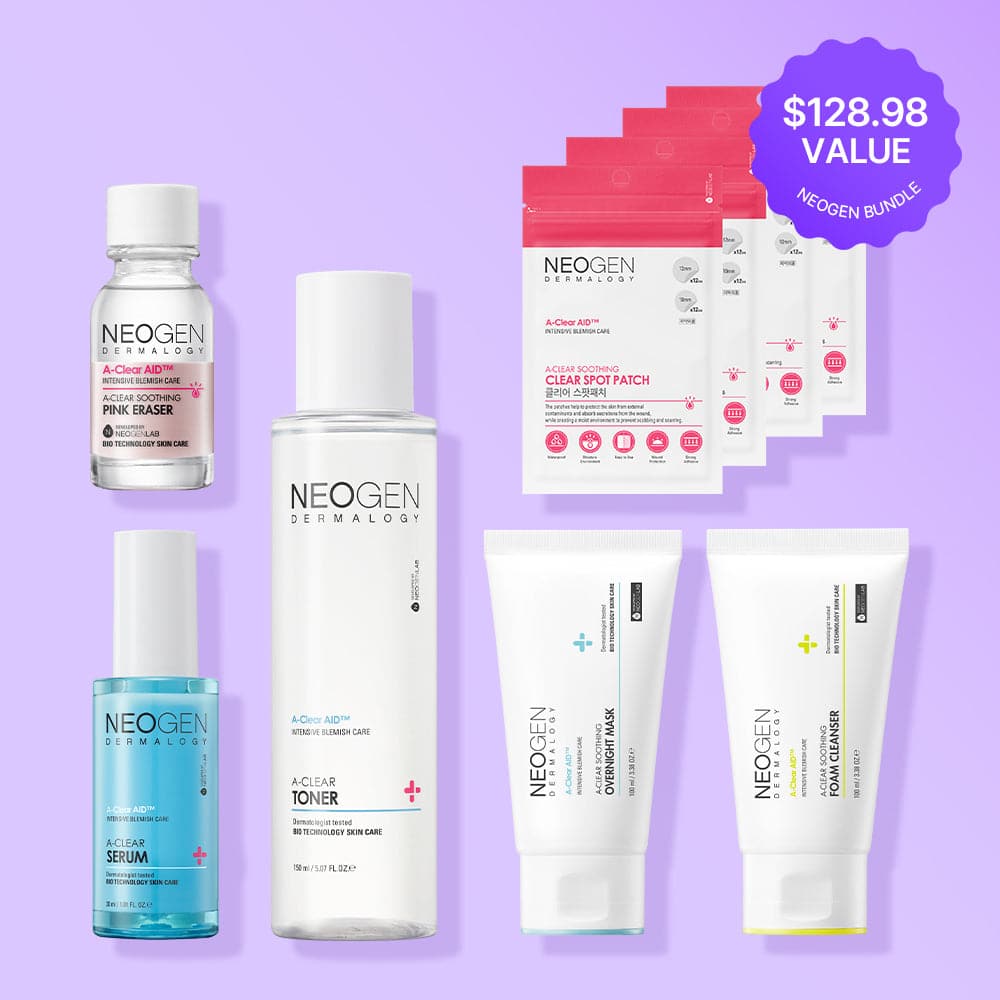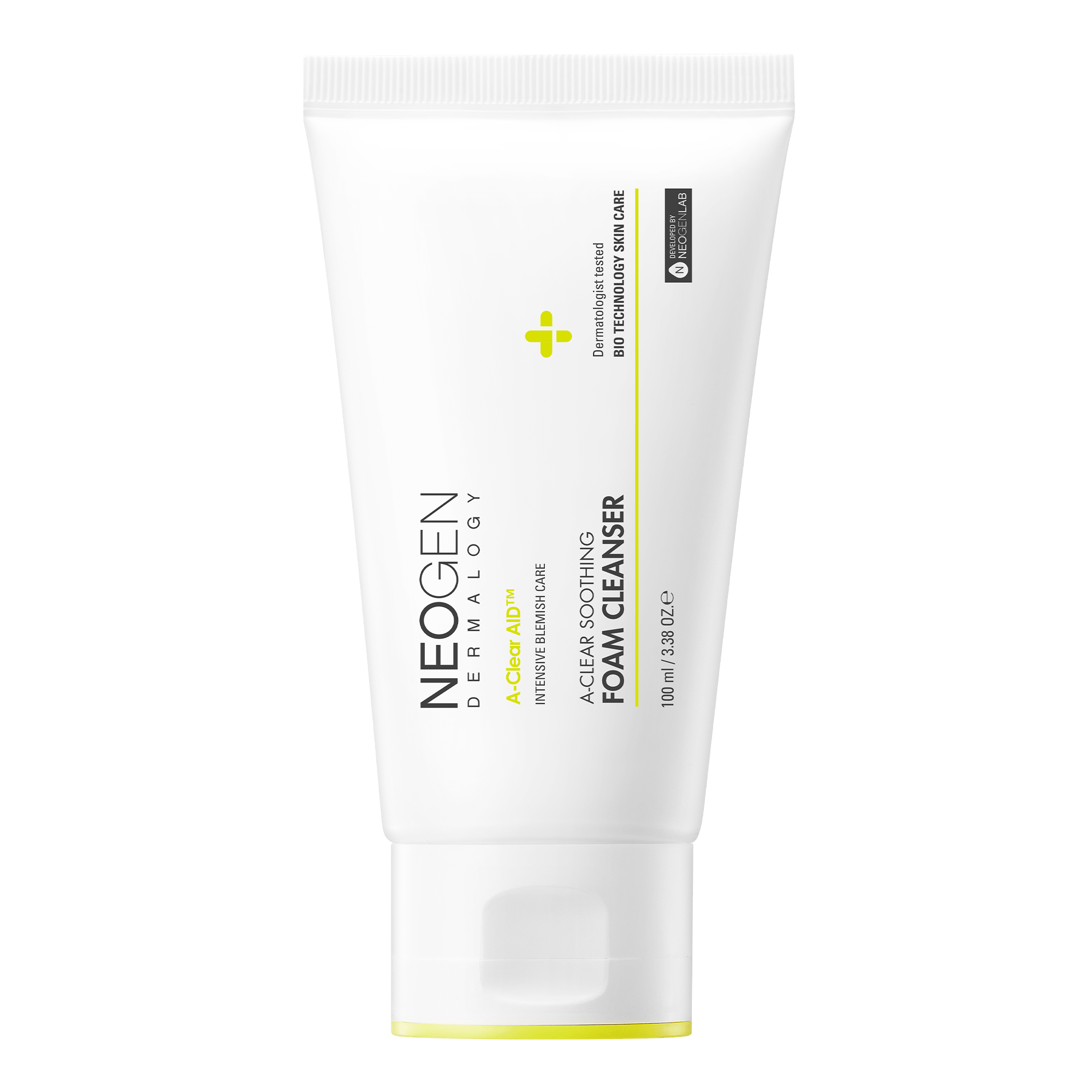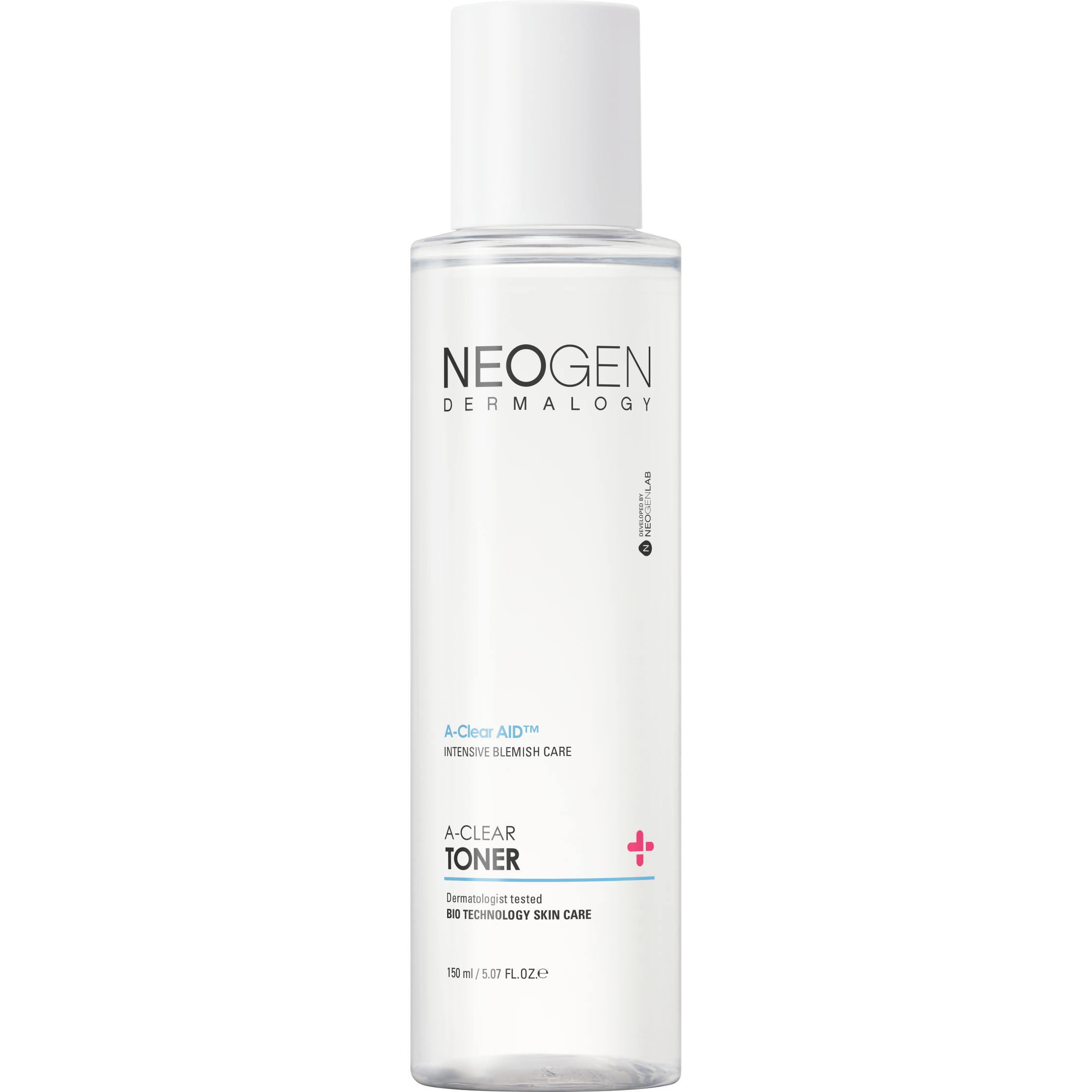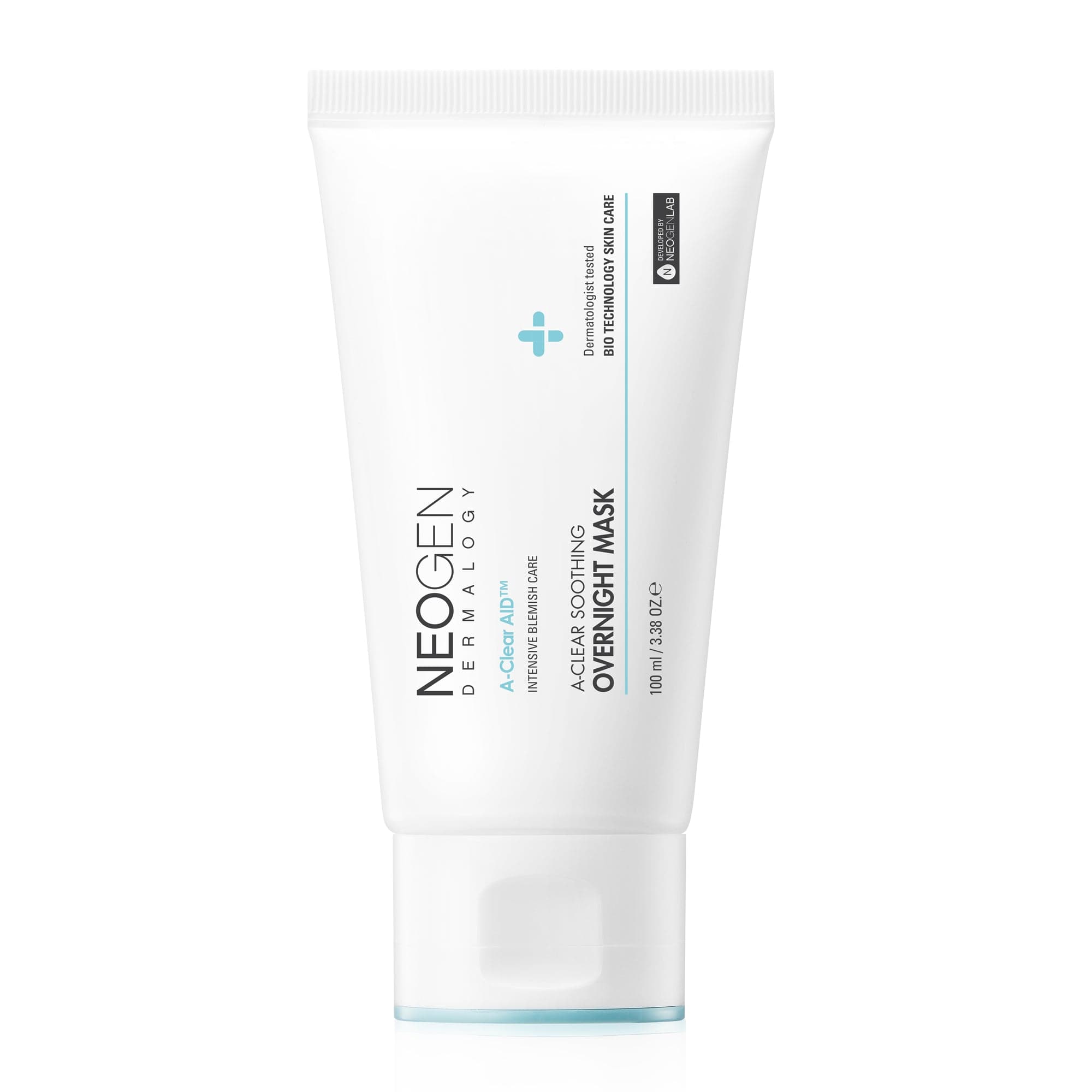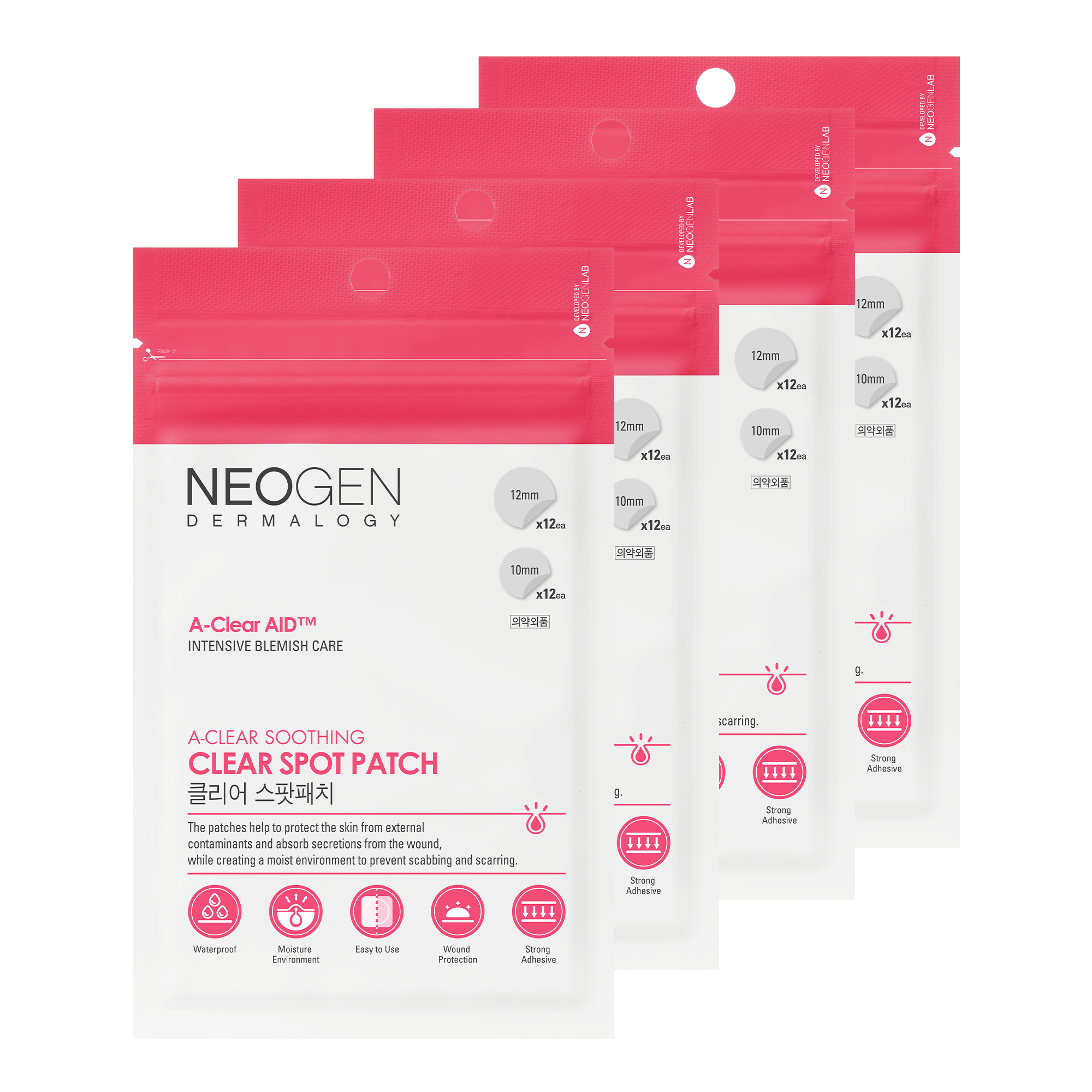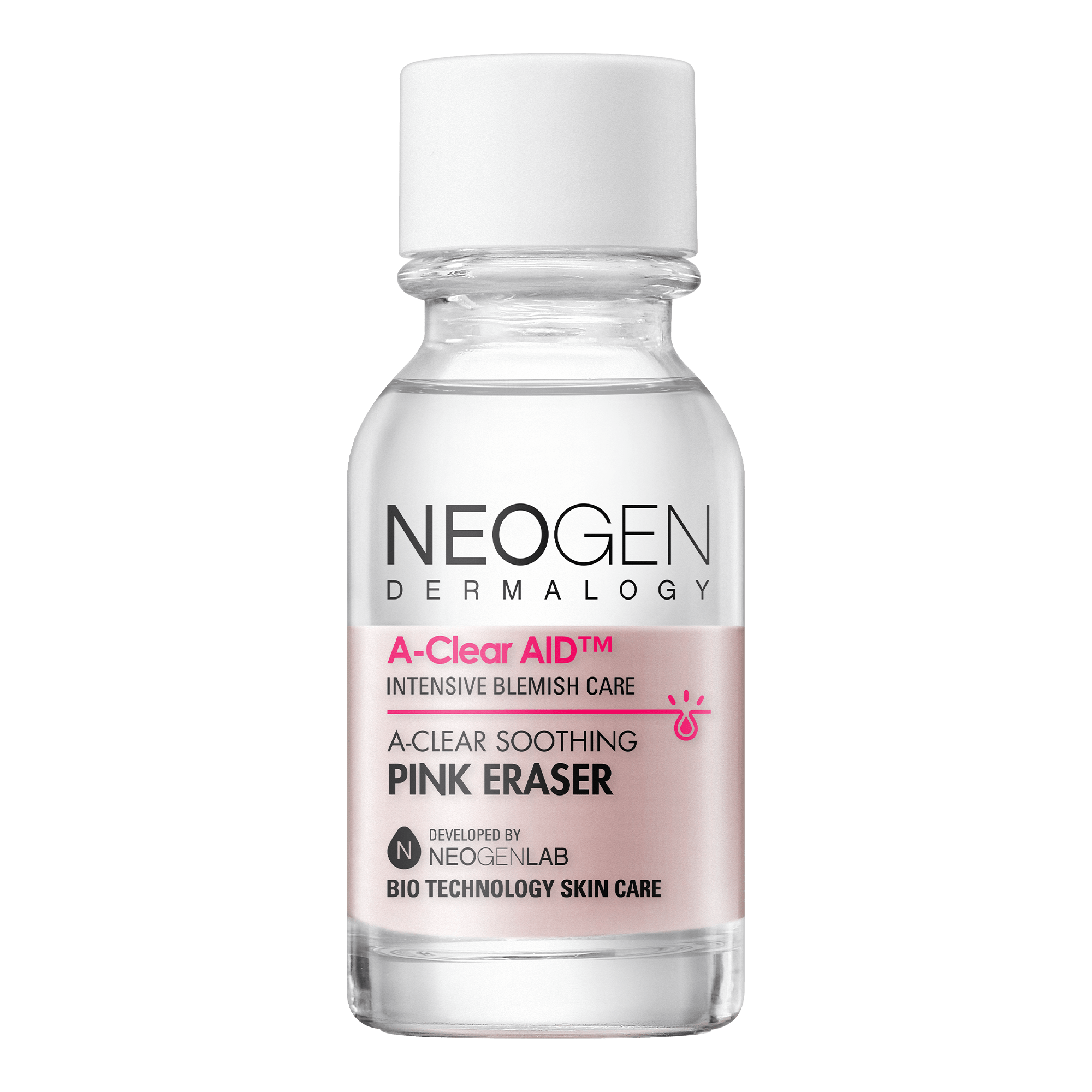 Acne Line Set (A-clear foam cleanser, toner, serum, overnight mask, spot patch, pink eraser)
$76.80
Regular price
$126.98
Subscription • Save
<Acne Line Set> 
- A-clear Aid Soothing Foam Cleanser 3.38 oz / 100ml
- A-clear Toner 5.06 oz / 150ml
- A-clear Serum 1.01 oz / 30ml
- A-Clear Aid Soothing Overnight Mask 3.38 oz / 100ml
- A-Clear Aid Soothing Spot Patch, 24 Count (4 Packs)
- A-Clear Aid Soothing Pink Eraser 0.5 oz / 15ml
A-CLEAR AID SOOTHING FOAM CLEANSER ▼
Neogen Dermalogy A-Clear Soothing Foam Cleanser helps gently remove harmful bacteria, excess oil and sebum, while effectively soothing to refresh and clean your skin.
A-CLEAR TONER ▼
Formulated with tea tree, licorice, green tea, centella asiatica, azulene and salicylic acid (BHA) that effectively cares for dead skin cells and controls sebum production. This toner leaves the skin feeling revitalized and silky-smooth while calming the sensitive skin in the process.
A-CLEAR SERUM ▼
A refreshing skin soothing serum formulated with plant extracts that focuses on calming sensitive skin quickly, while  perfectly balancing moisture and sebum.
 A-CLEAR AID SOOTHING OVERNIGHT MASK ▼
A sleeping mask that soothes skin with skin calming ingredients overnight, preventing future breakouts and leaving the skin balanced by regulating sebum production.
 A-CLEAR AID SOOTHING SPOT PATCH ▼
Hydrocolloid patches help to absorb pus, secretions and other impurities while protecting the spots from water, dusts, bacteria. The patches also create a moist environment to prevent scabbing and scarring.
A-CLEAR AID SOOTHING PINK ERASER ▼ 
An intensive soothing & skin purifying treatment with sensitive skin-friendly formula. This effective blemish spot treatment helps soothe and clear away blemishes, resulting in a clearer complexion. 
Acne Line Set (A-clear foam cleanser, toner, serum, overnight mask, spot patch, pink eraser)
$76.80
Regular price
$126.98