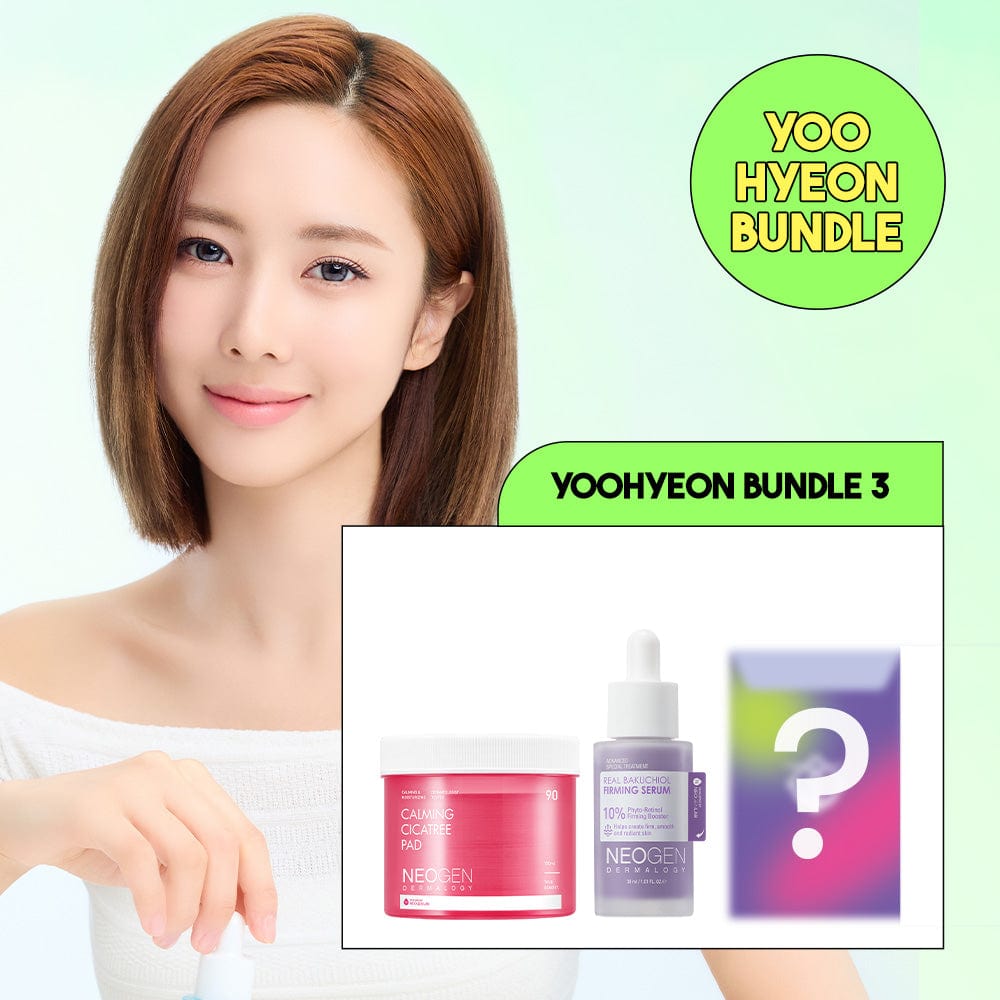 YOOHYEON BUNDLE - YOOHYEON SET 3
Welcoming Neogen's new muse - Jiyoo & Yoohyeon from Dreamcatcher~! We are entering a new voyage this 2023 - introducing you Yoohyeon's bestfriend set 3. This set consist of Calming Cica Tree Pad and The Real Bakuchiol Firming Serum. Keep on reading to learn more. 💜
Calming Cica Tree Pad (90 pads) 
A fine microfiber pad that contains abundant highly enriching essence containing Cica Complex and Tea Tree Leaf extract that calms irritated skin resulting from the external environment. It also provides gentle exfoliation while soothing the sensitive skin, leaving skin moist and smooth.
Real Bakuchiol Firming Serum (30ml)
This serum is formulated with Bakuchiol, a natural anti-aging ingredient that is an alternative to retinol. This ingredient is plant-based and very gentle to the skin. Great for people who are sensitive. 
It is also very refreshing and hydrating upon application. The lightweight texture allows quick absorption into the skin while delivering the much needed moisture without leaving your skin tacky!  
Witness this collagen boosting serum revive your skin's elasticity. 
YOOHYEON BUNDLE - YOOHYEON SET 3