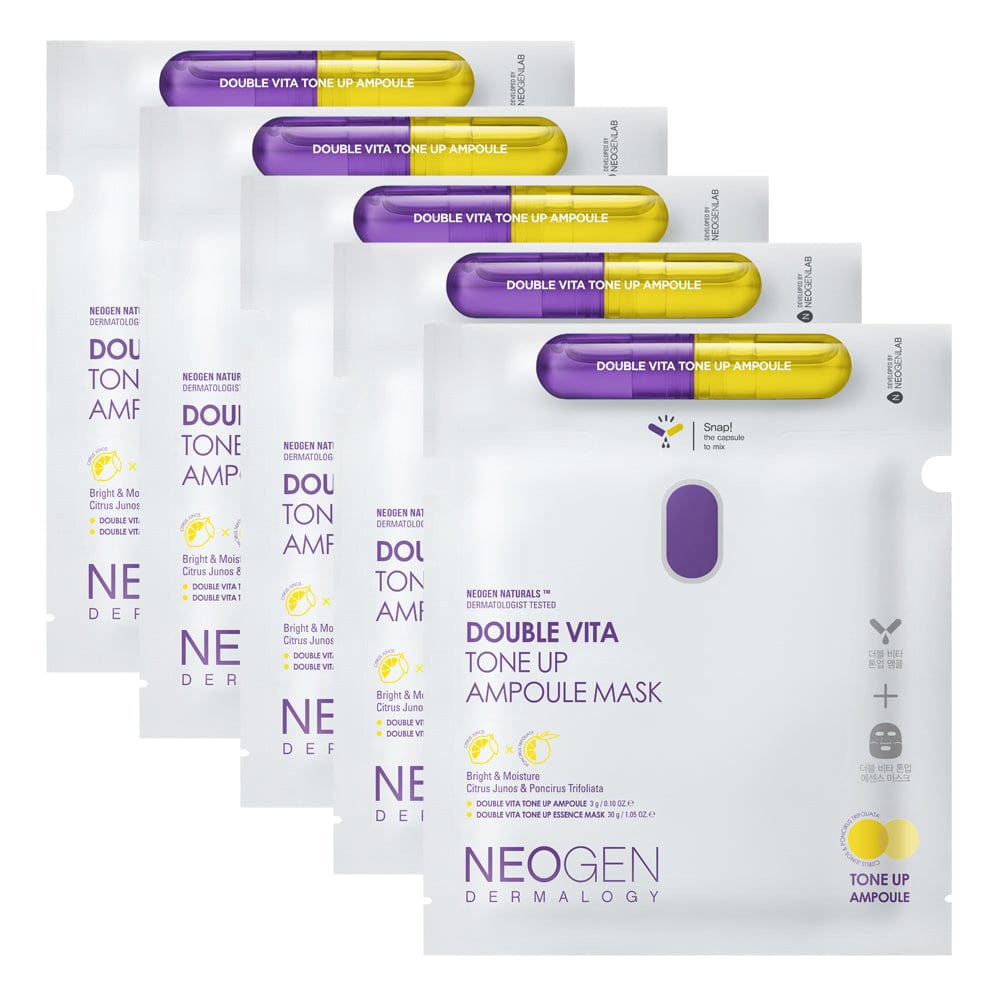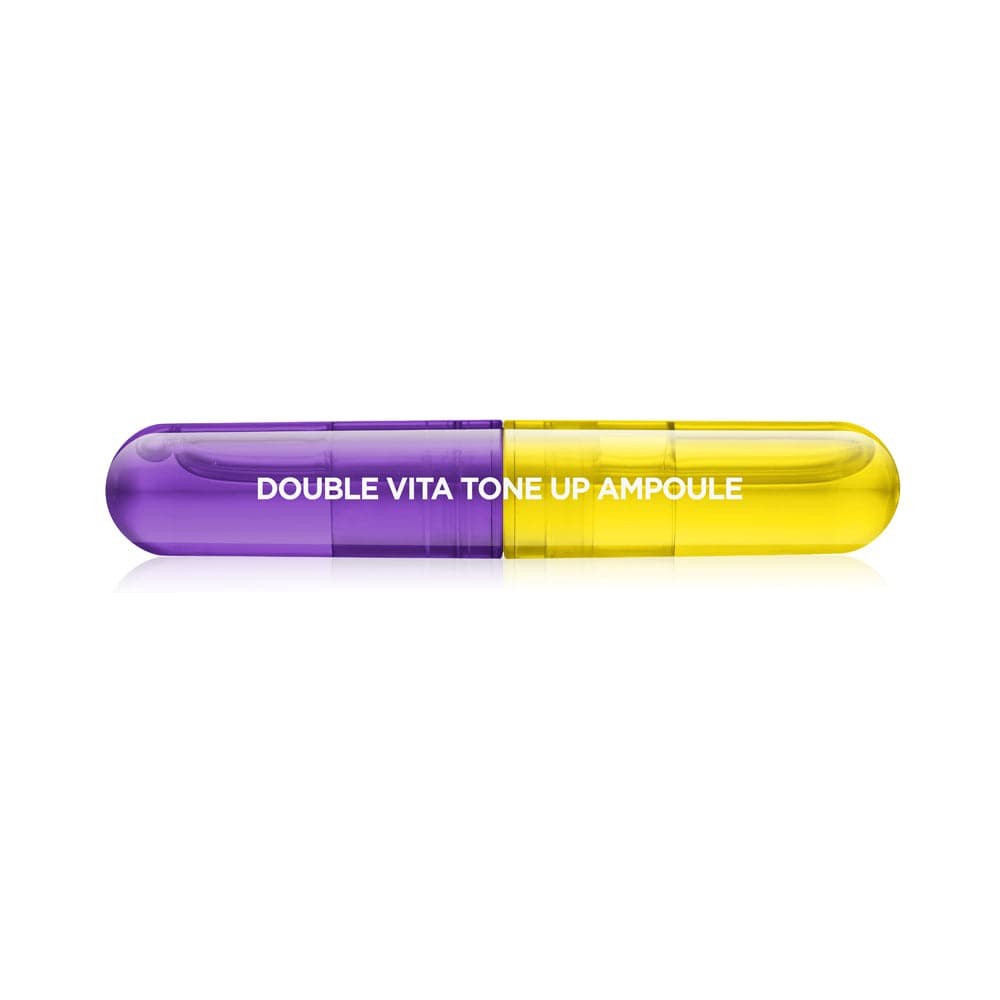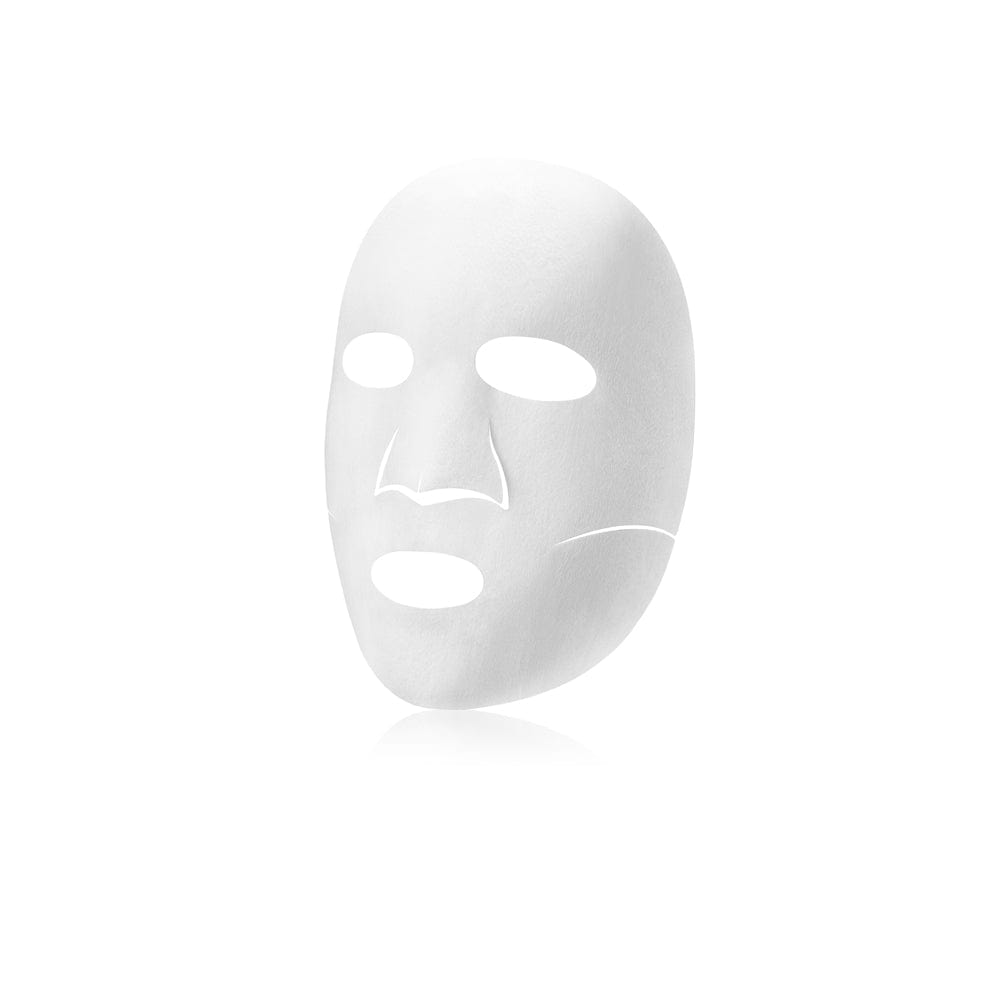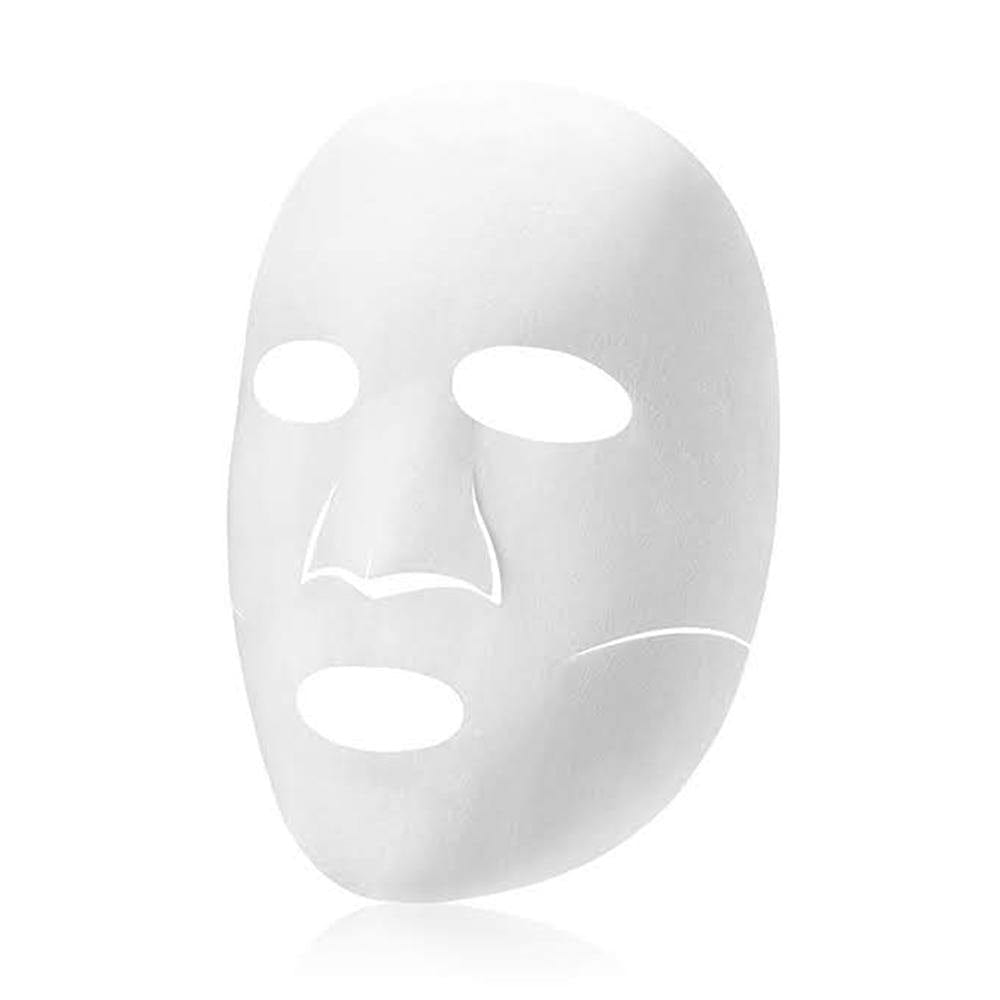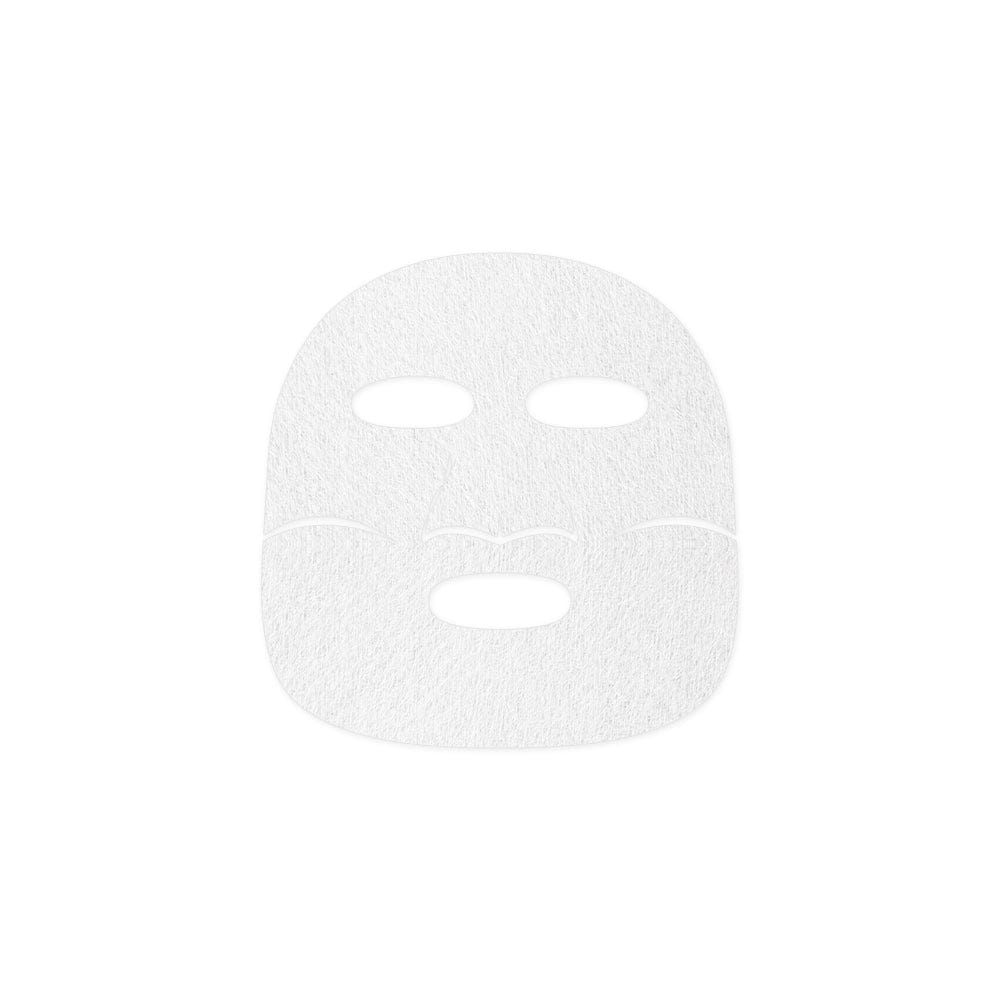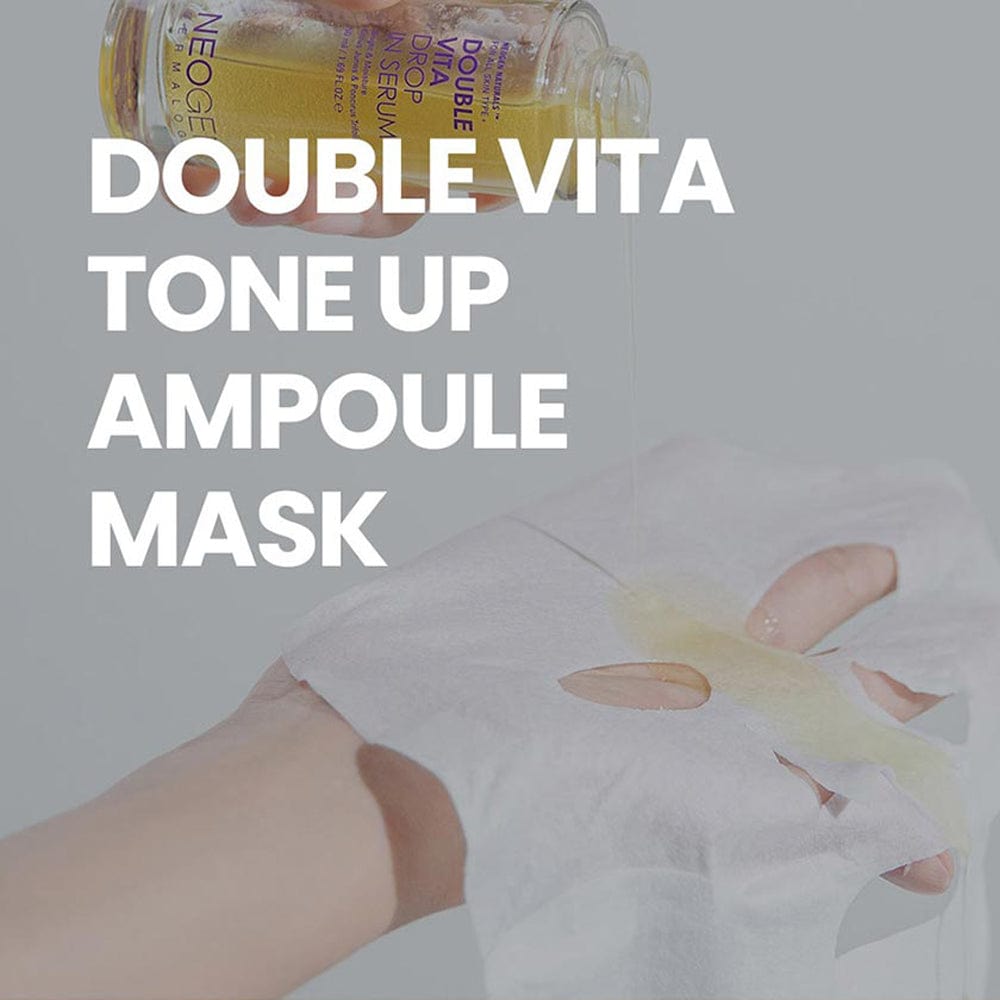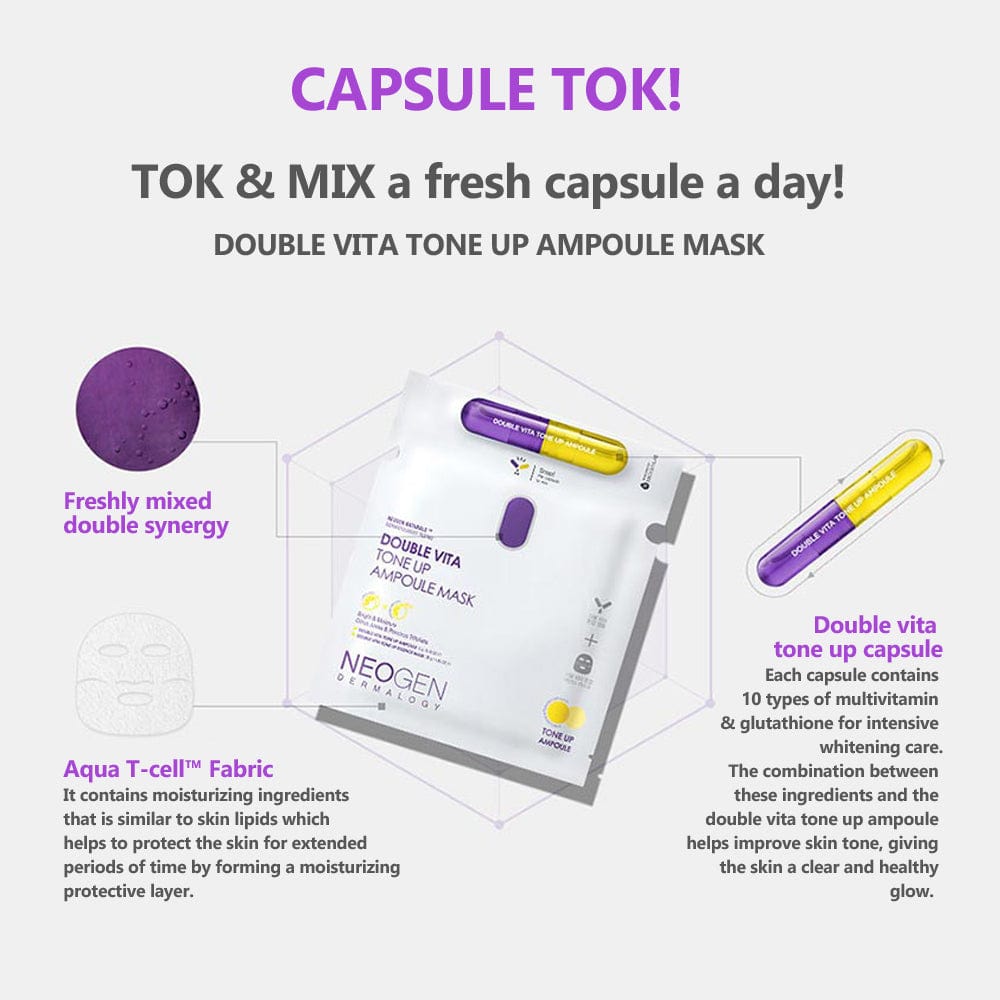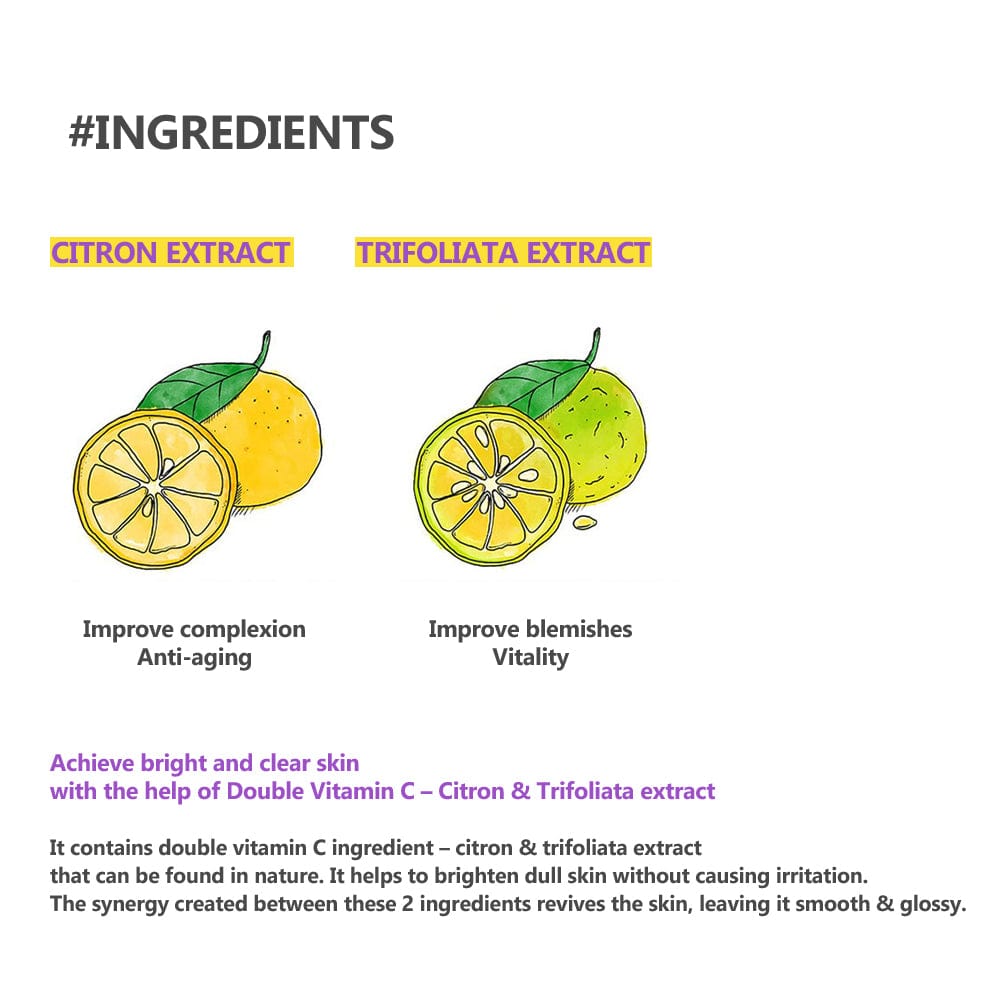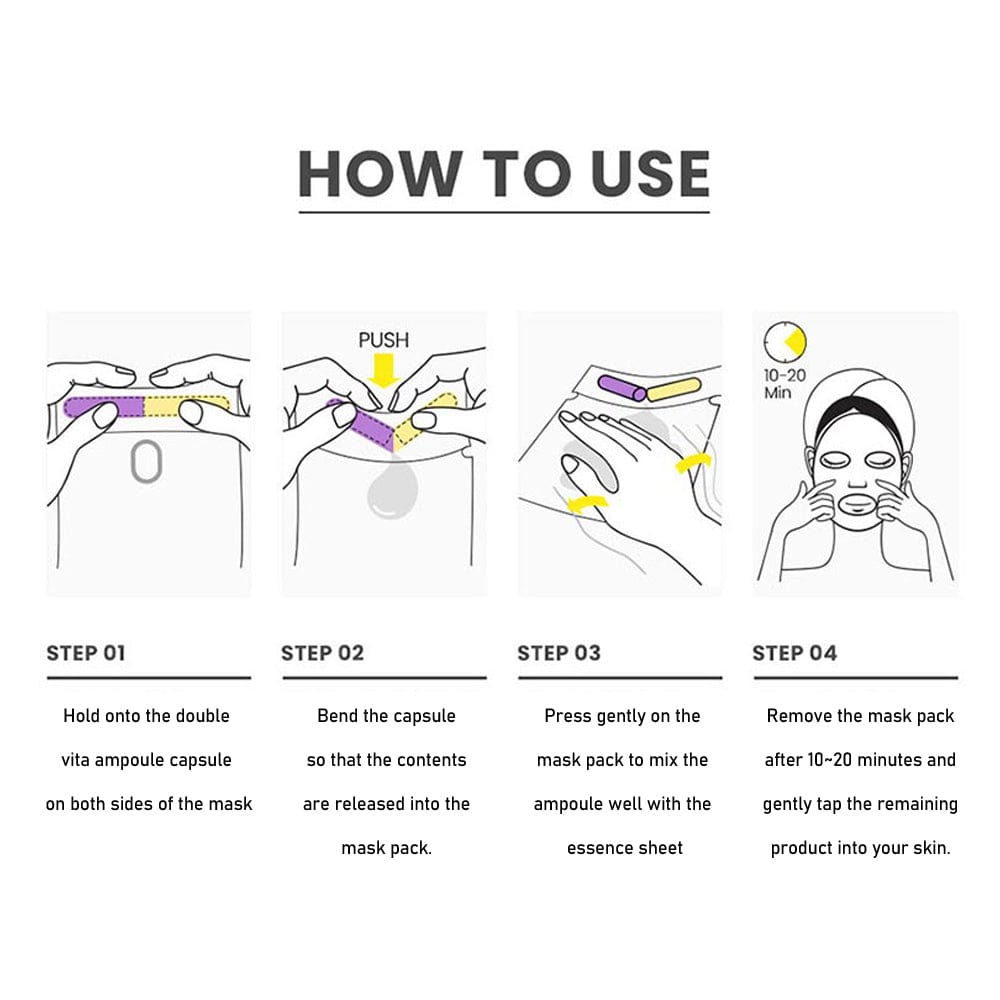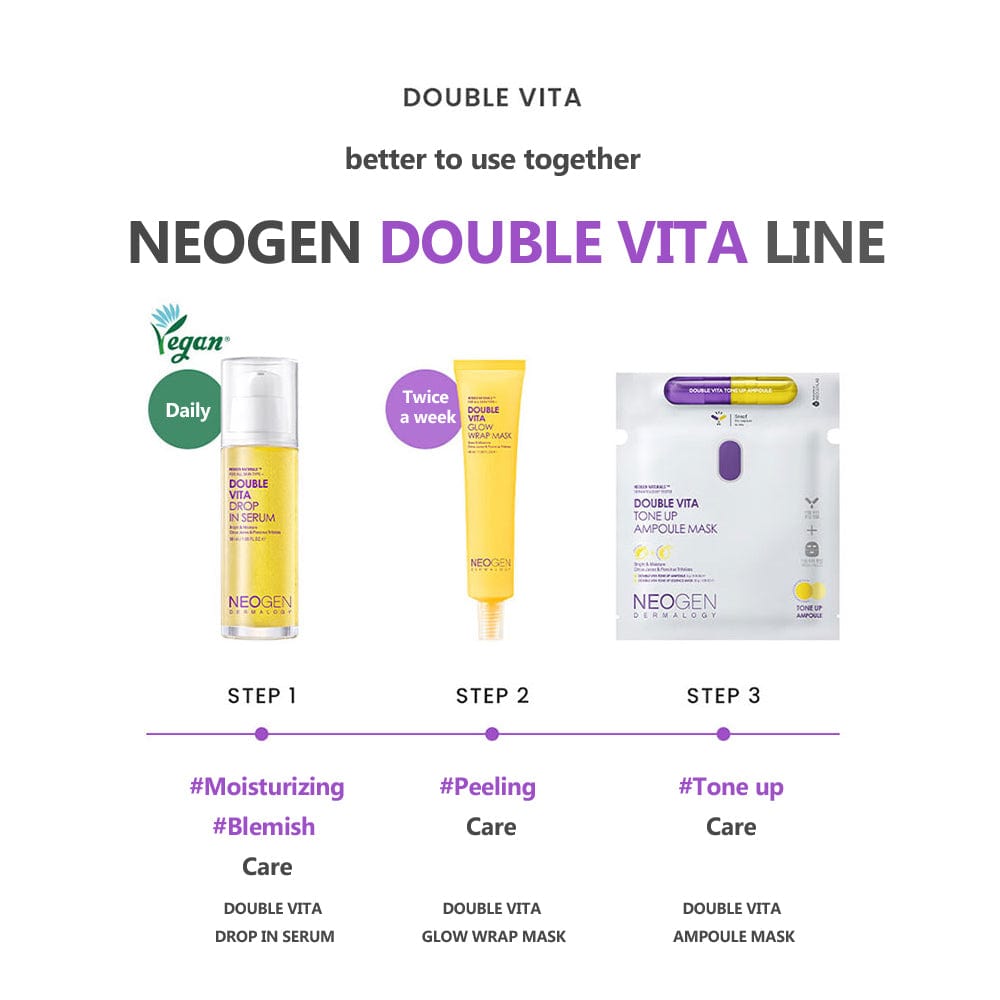 NEOGEN DERMALOGY DOUBLE VITA TONE UP AMPOULE MASK 5.75 oz / 165g (5 Sheets)
Achieve bright and clear skin with the help of Double Vitamin C – Citron & Trifoliata extract
It contains double vitamin C ingredient – citron & trifoliata extract that can be found in nature. It helps to brighten dull skin without causing irritation. The synergy created between these 2 ingredients revives the skin, leaving it smooth & glossy.
Essence mask that contains 8 types of hyaluronic acid that works best for hydrating and moisturizing the skin
This mask pack is made with Aqua T-cell fabric that is formulated with 8 types of hyaluronic acid, mixed with high polymer, medium and low molecular hyaluronic acid. The fabric helps to quickly and deeply deliver rich moisture between the skin texture, allowing the skin to feel refreshed and hydrated.
Each capsule contains 10 types of multivitamin & glutathione for intensive whitening care
Each tablet is filled with 10 multivitamin including niacinamide (vitamin B3) and glutathione which are known for their whitening properties. The combination between these ingredients and the double vita tone up ampoule helps improve skin tone, giving the skin a clear and healthy glow.
TOK&MIX right before you use! Recharge that glow on your skin!
It is a mask pack that allows you to pop the capsule packed with highly concentrated double vita tone-up ampoule right before use. Feel the glow with this essence mask.
NEOGEN DERMALOGY DOUBLE VITA TONE UP AMPOULE MASK 5.75 oz / 165g (5 Sheets)