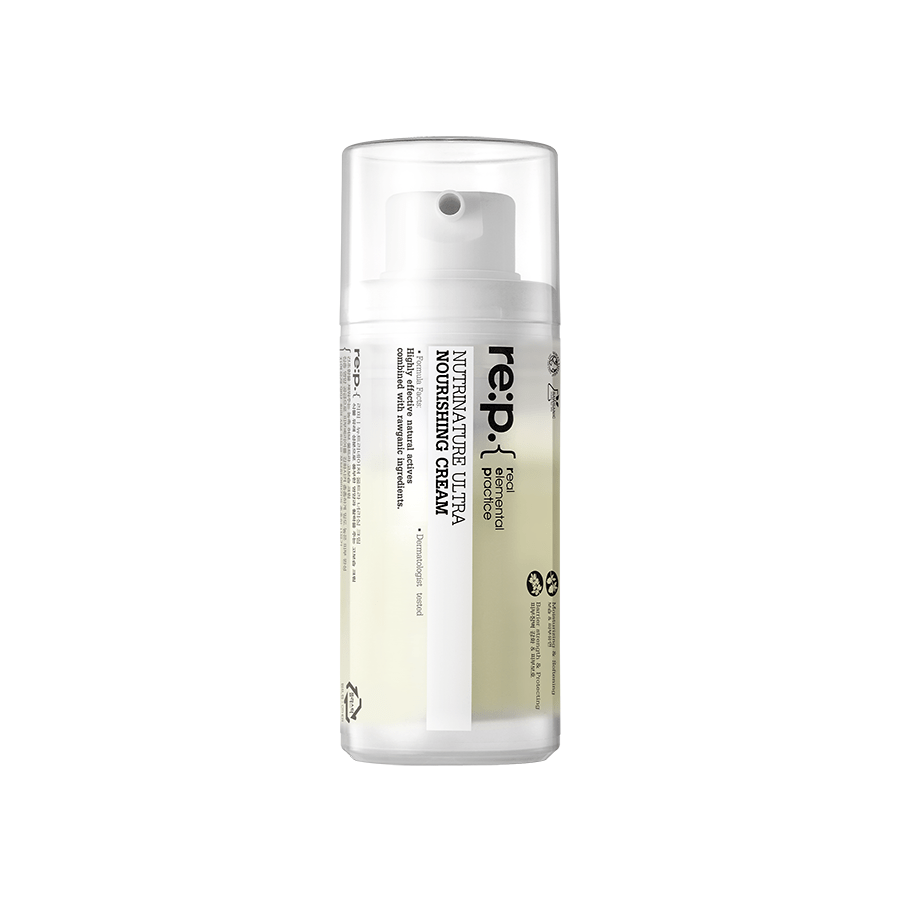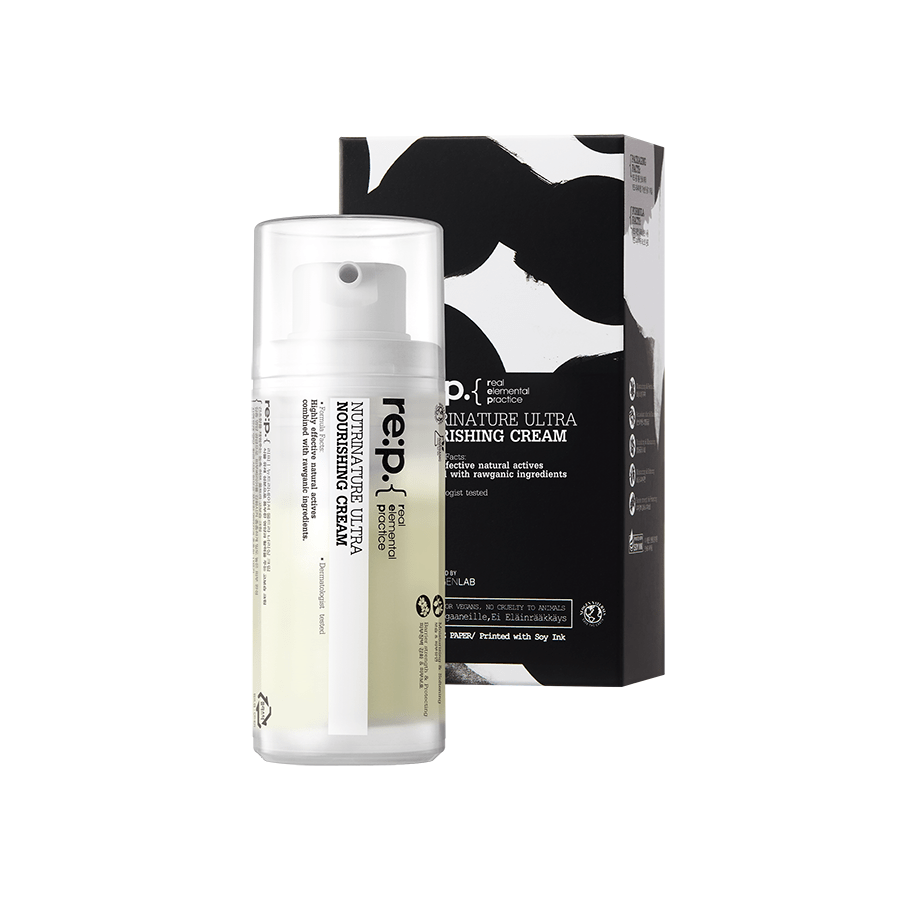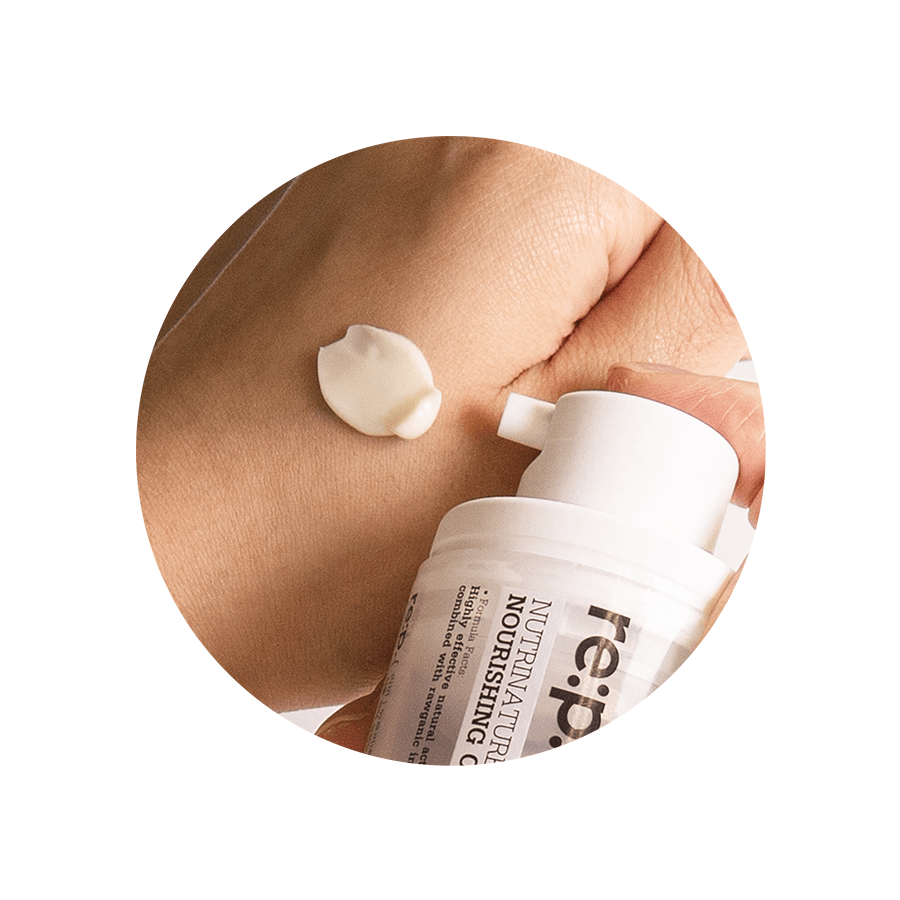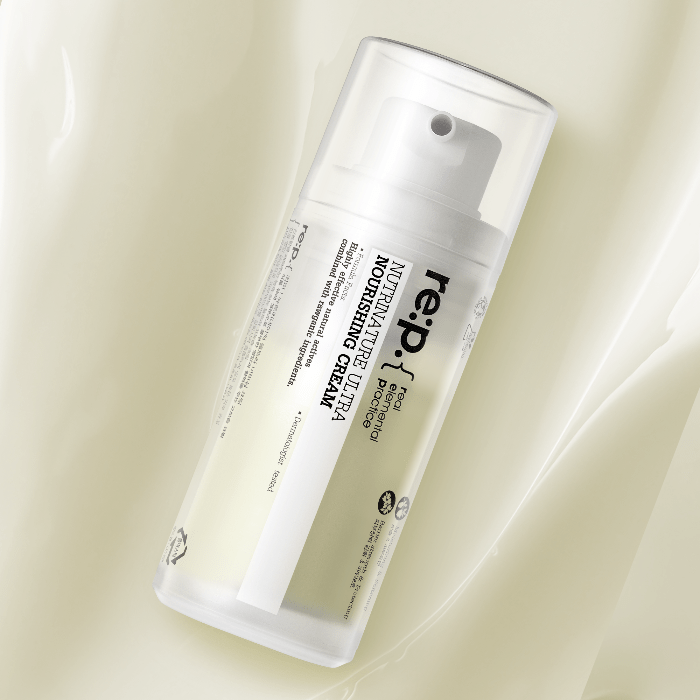 RE:P. Nutrinature Ultra Nourishing Cream 1.69 oz / 50ml
RE:P. Nutrinature Ultra Nourishing Cream 1.69 oz / 50ml
Ultra moisture-enriched cream formulated from nourishing concentrations of skin nurturing ingredients including Argan oil, Rosehip seed oil, Shea butter, and Jojoba, and Olive oil. Intense nutrition formula supports healthy skin metabolism to reinforce the skin barrier for stronger and firmer looking skin.
RE:P. Nutrinature Ultra Nourishing Cream 1.69 oz / 50ml
Key Ingredients
Provide nutrition and hydration through highly enriched herbal component!
> Olive and shea butter with full of nutrients and hydration along with rosehip with full of vitamins keep providing moisture to the skin.
Seize hydration by reinforcing skin barrier
> Jojoba and argan components with herbal ingredients that make skin cell density high, formulate natural hydration barrier to the skin helping to minimize the loss of hydration from the skin.
How To Use
After thoroughly cleansing and toning, apply an appropriate amount of it onto the entire face. Smooth and gently pat over skin until fully absorbed.
What's unique?
Real Moisturizing Power from the Nature

The mixture of 12% of Vita C Acerola-plex and 10% of Sodium Ascorbyl Phosphate works as powerful reboot ingredients to help brighten up the skin tone by diminishing the appearance of photo damage, providing radiant and luminous skin.

Firming and Revitalizing:

Loaded with 5 citrus fruit (Lemon, Lime, Orange, Tangerine, grapefruit) extracts containing abundant Vitamin C deliver benefits of firm and revitalized skin.

Prevent Skin Troubles:

The formula containing Tocopherol (Vitamin E) and Panthenol (Vitamin B3) provide nutritive benefits to skin while keeping skin healthy, preventing further skin troubles.

Hydrating:

Containing Collagen and Hyaluronic Acid to provide ultimate hydration and keep skin moisturized.